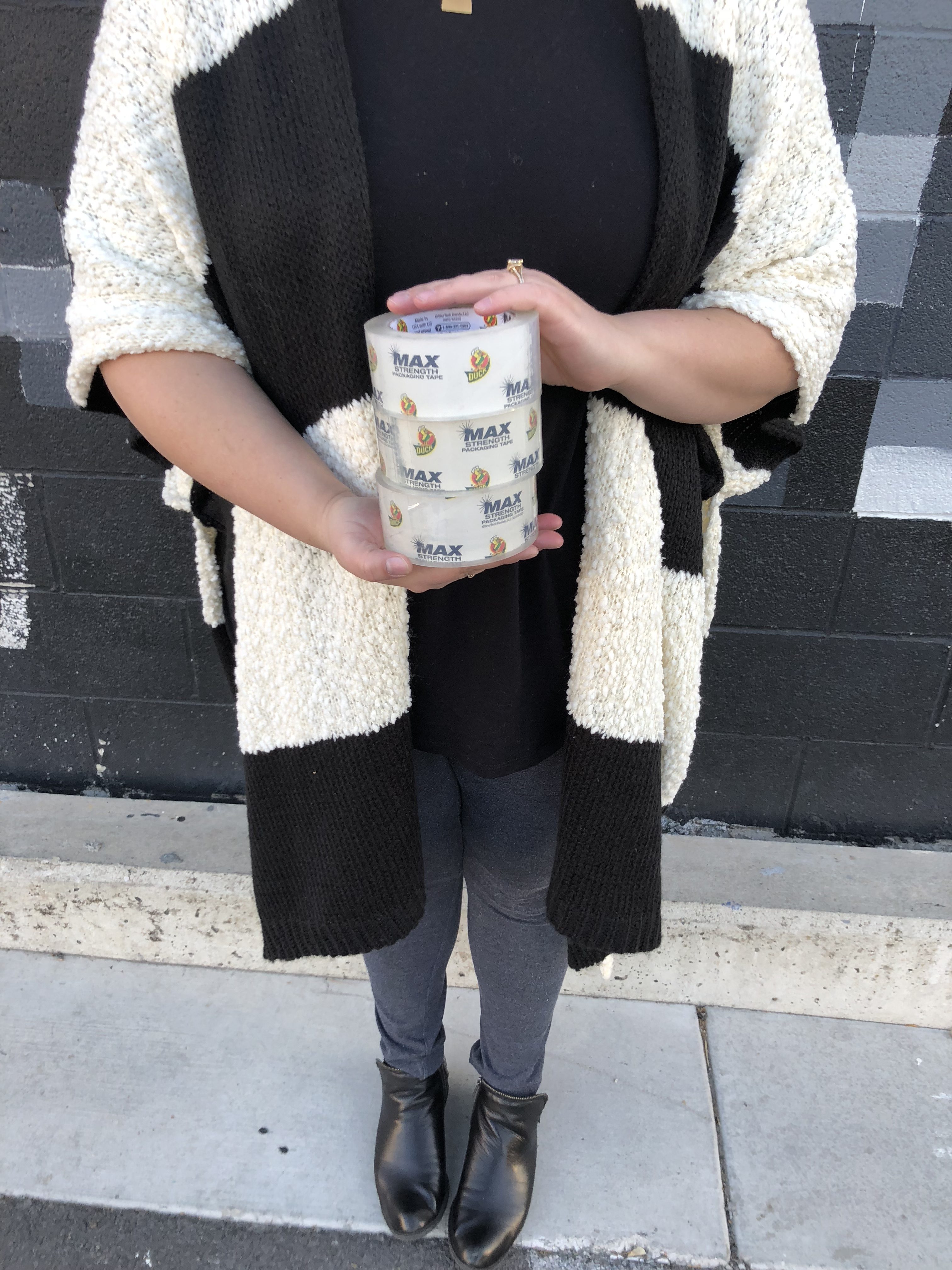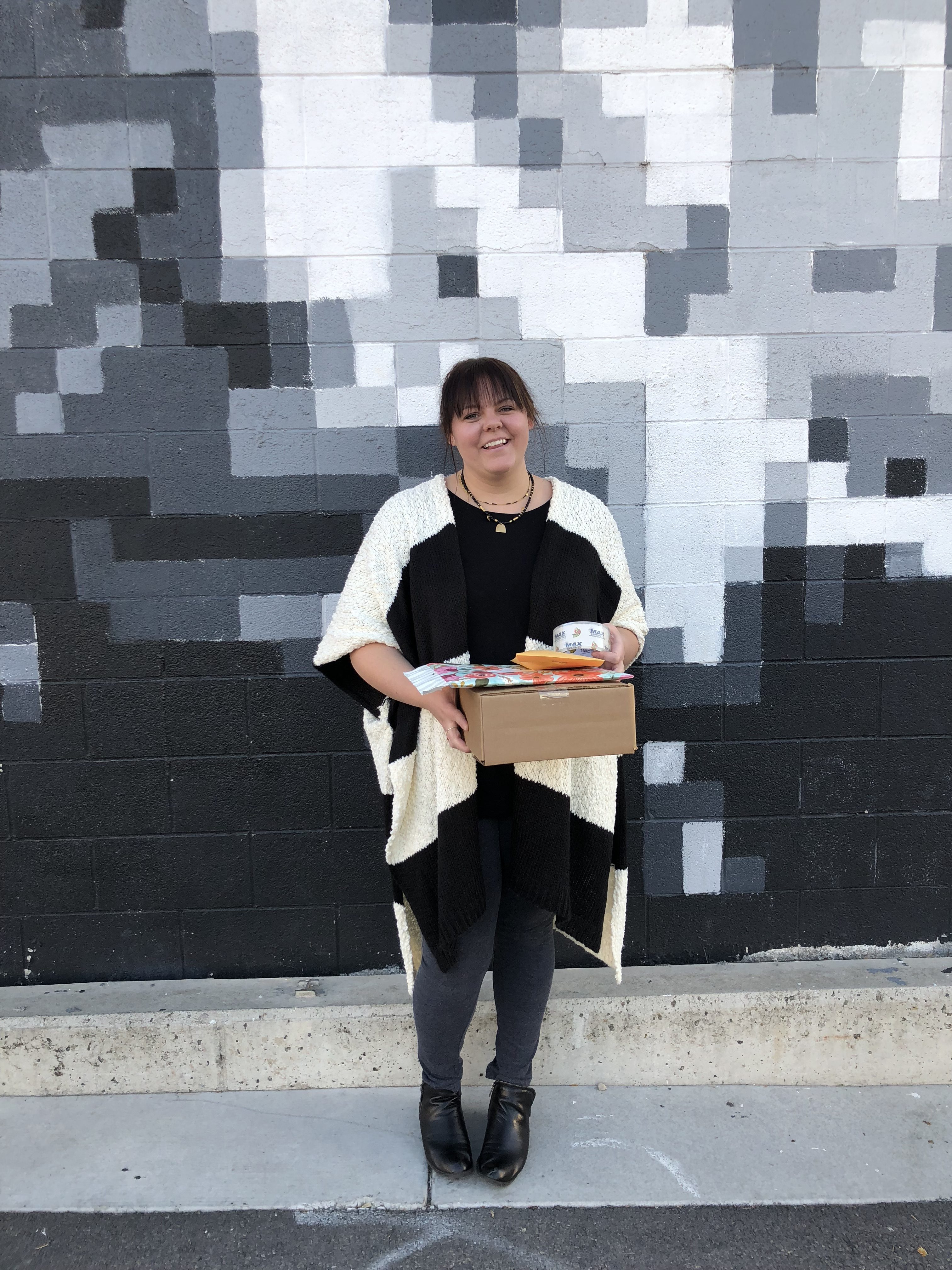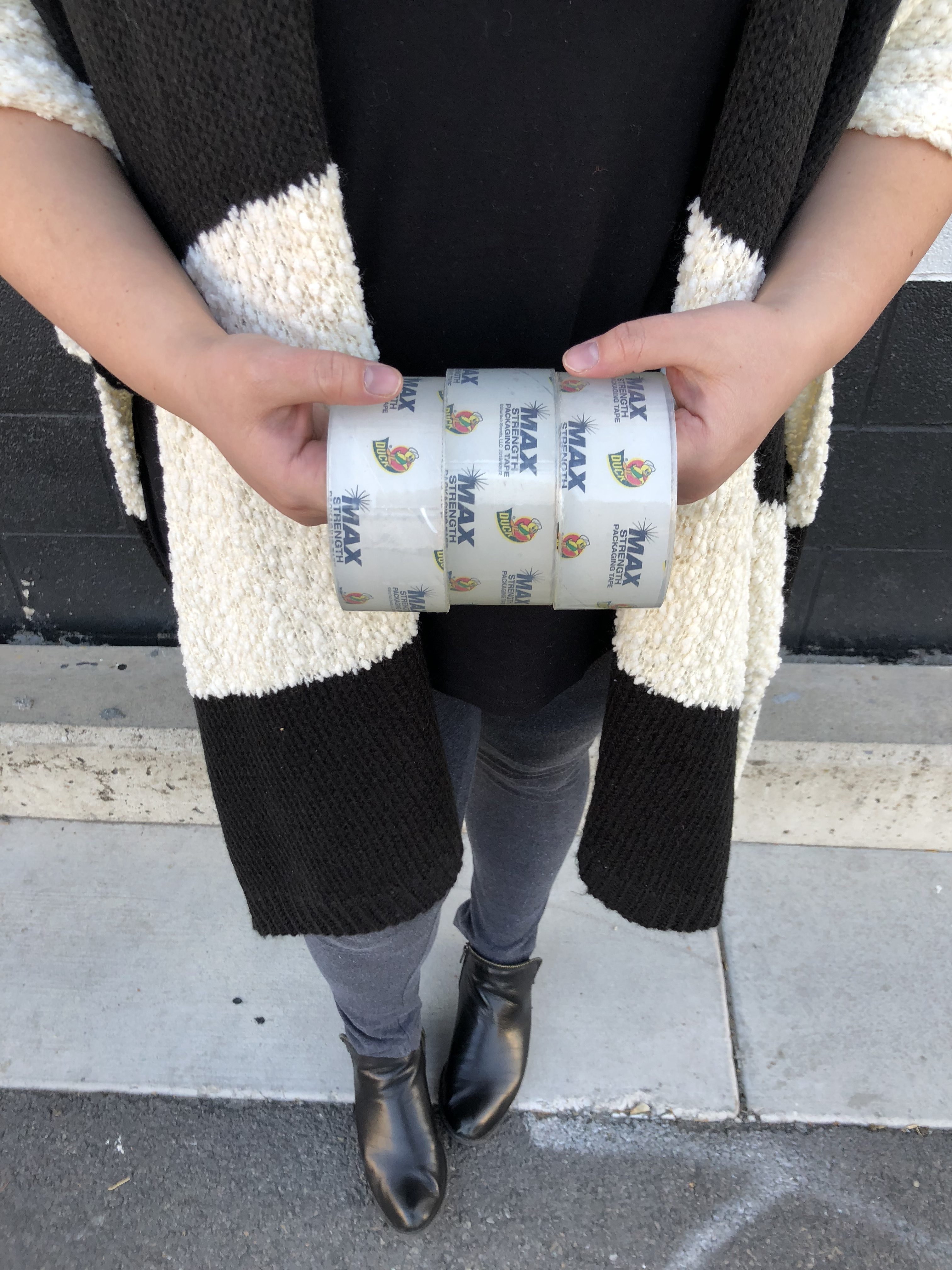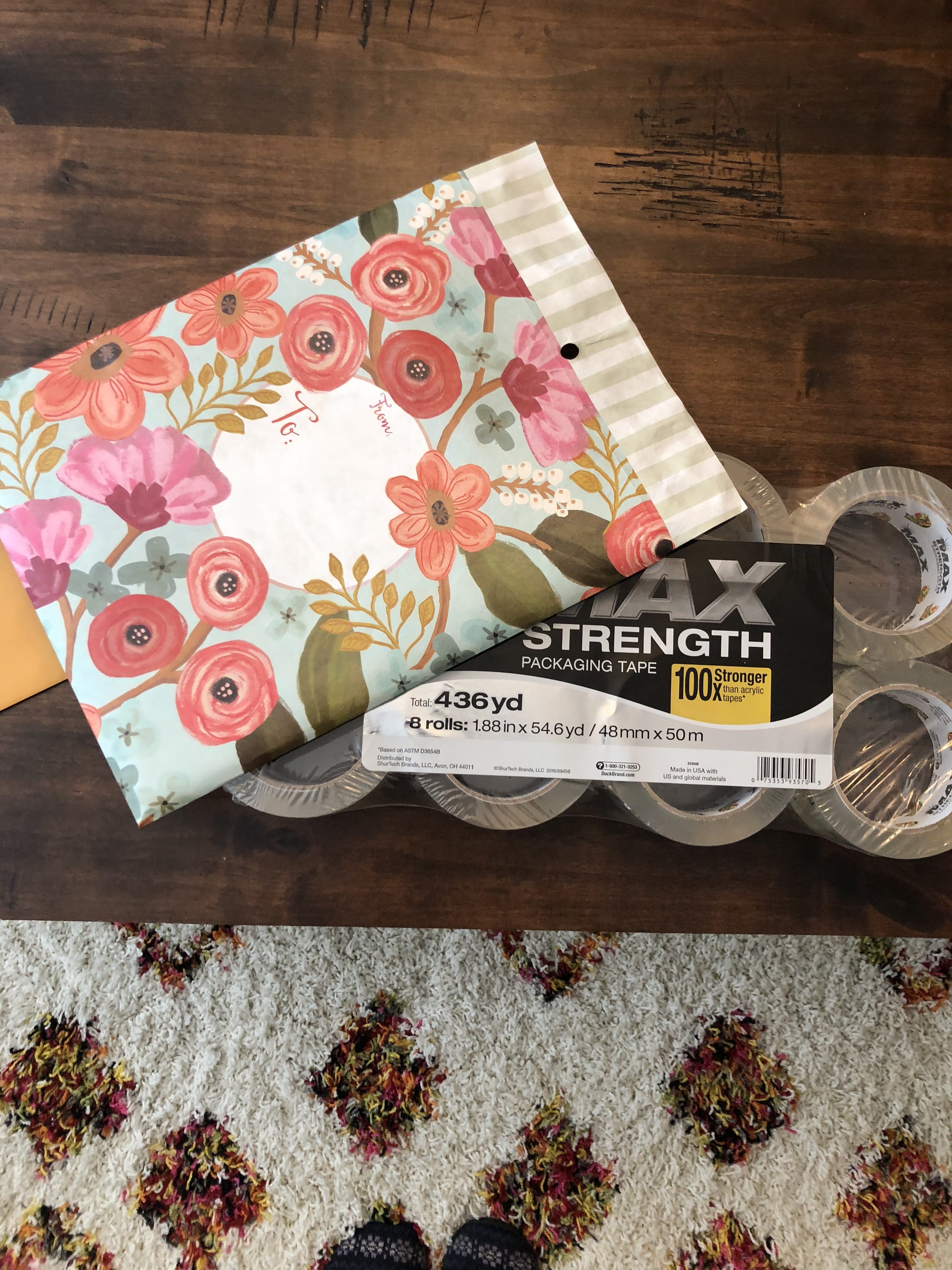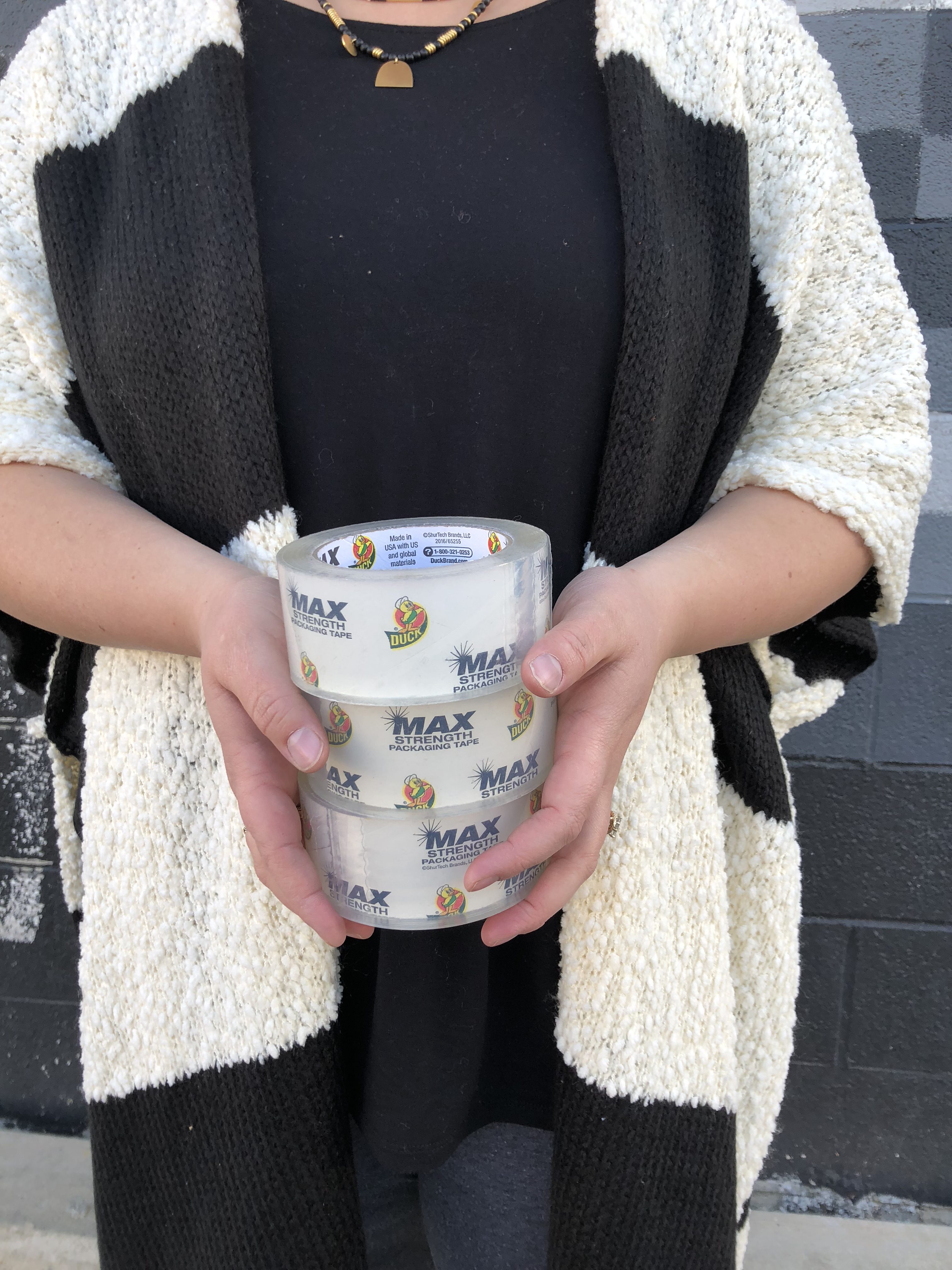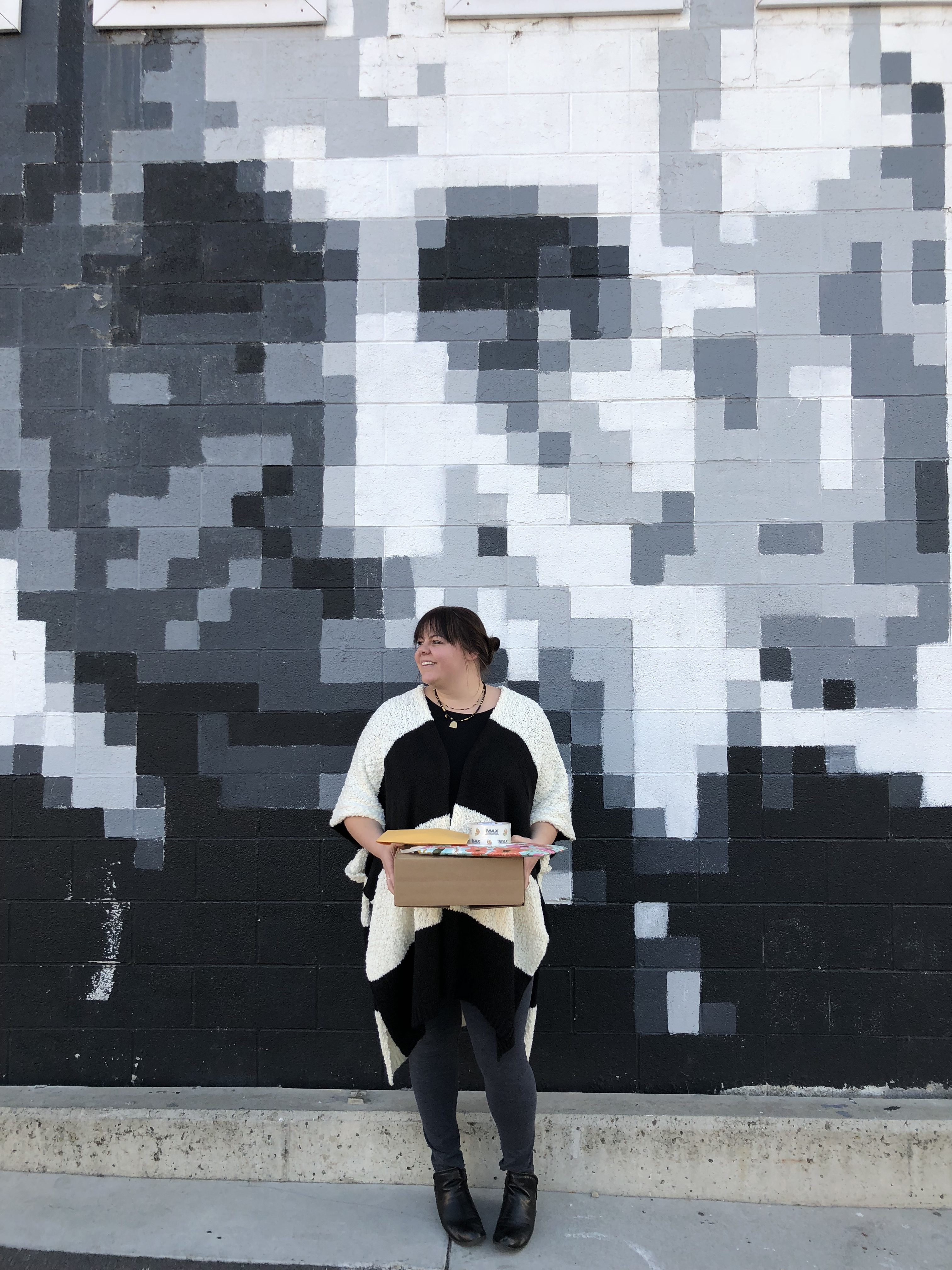 I have to share with you guys something that has been saving my sanity! Haha but really it is making my life and the holiday season of wrapping so much easier! Duck Max Strength Packaging Tape is amazing! I sell Beck's nicer name brand clothes online when he grows out of them and so I do a lot of taping up boxes and envelopes. The last thing I need is tape that doesn't stick as I am trying to hurry into the post office with a busy toddler. This tape works sooo good & sticks to everything!
I got this 8 pack of tape at Sam's Club in the office supplies aisle. Buying my tape at Sam's Club makes it easier & way more affordable- this 8 pack was under $20! Okay so the price is great but let's talk about how the tape works. This packing tape is extremely thick tape so I know that my packages and boxes are going to be safe & not pop open. Duck Brand is a brand I have used in the past so I knew I could trust them when I bought their tape. Also this tape is 100x stronger than acrylic tape- so you are getting maximum adhesion!
Another thing I have used this tape for is packing boxes to put in our storage unit. Eric & I are hoping in the next year or so to buy a house. We have kind of outgrown where we currently live but like it so we decided to rent a storage unit for the time being to help clear up some space in our home until we move. I taped up so many boxes with Duck Max Strength Packaging Tape & I love that I know our things will be safe in our storage unit from dust, bugs etc. When we finally do move I will definitely be packing all our boxes with this Duck Brand tape.
During this Holiday season I have also used this Duck Brand tape to wrap presents! It lays smooth & clear & I think it looks really nice on presents. I even wrapped a white elephant gift with tons of it so it was really hard to unwrap! I have been using this tape for way more than I thought I would. Definitely head to a Sam's Club & check it out!
Duck Brand sponsored this post. All opinions are mine alone.