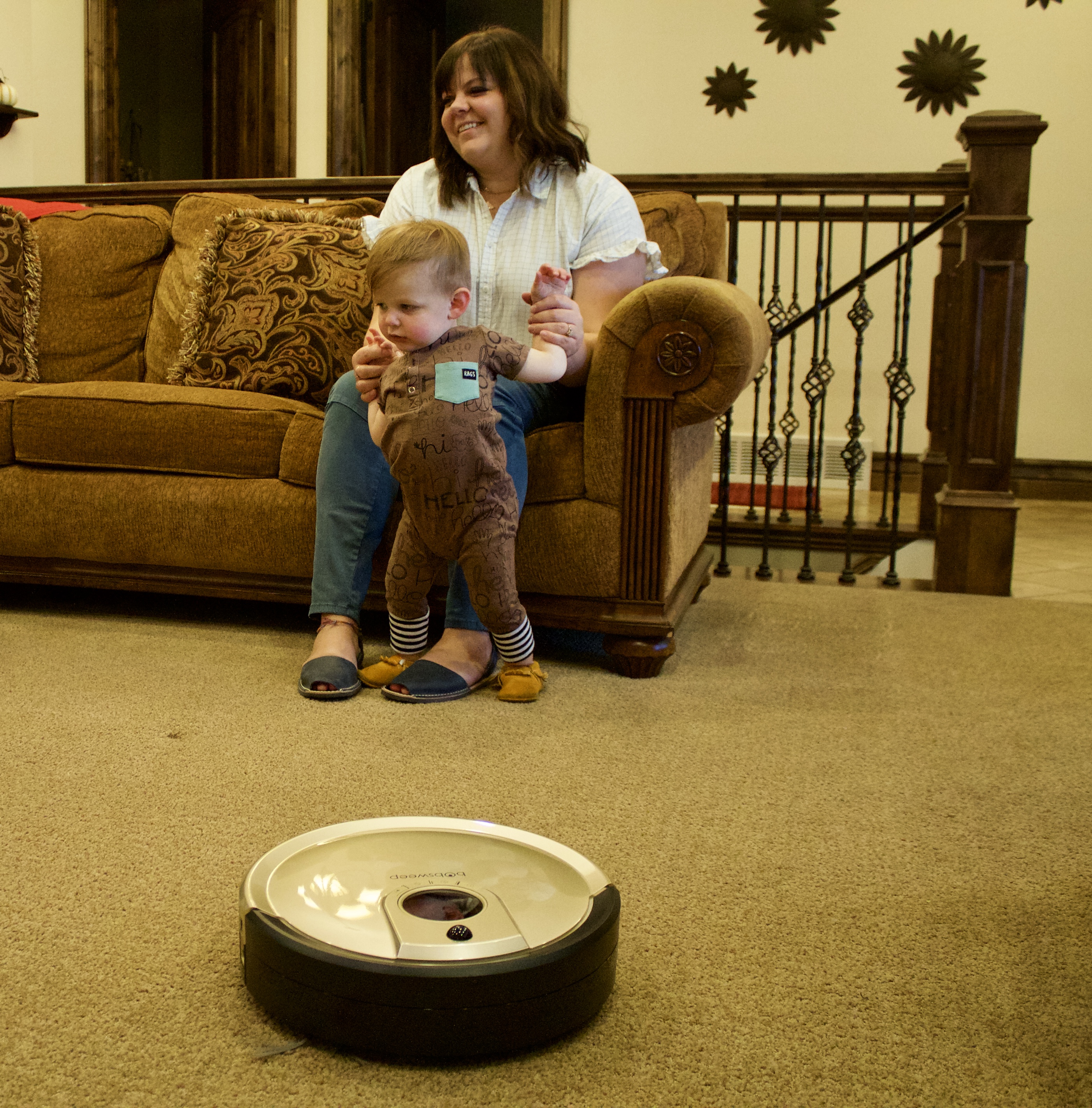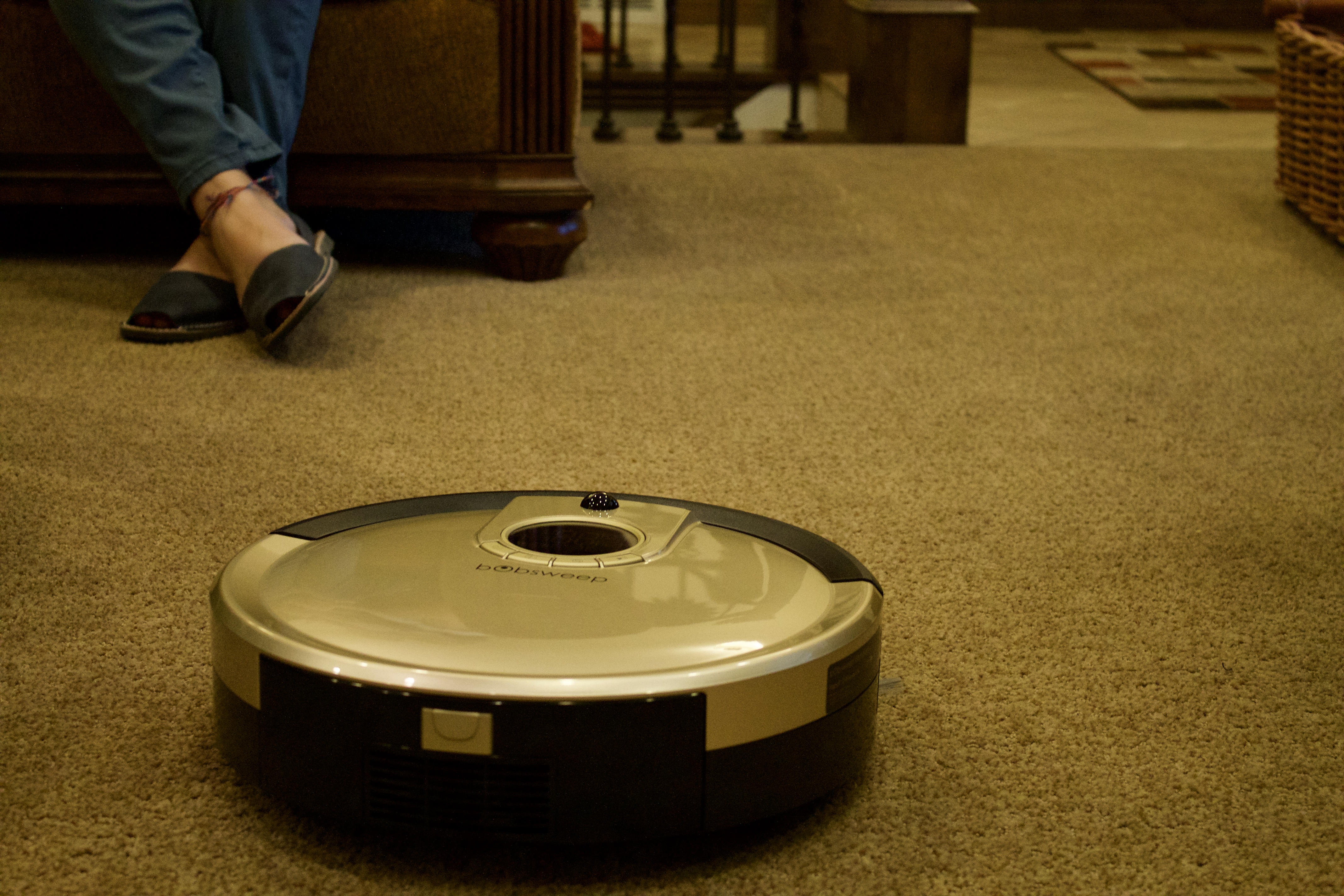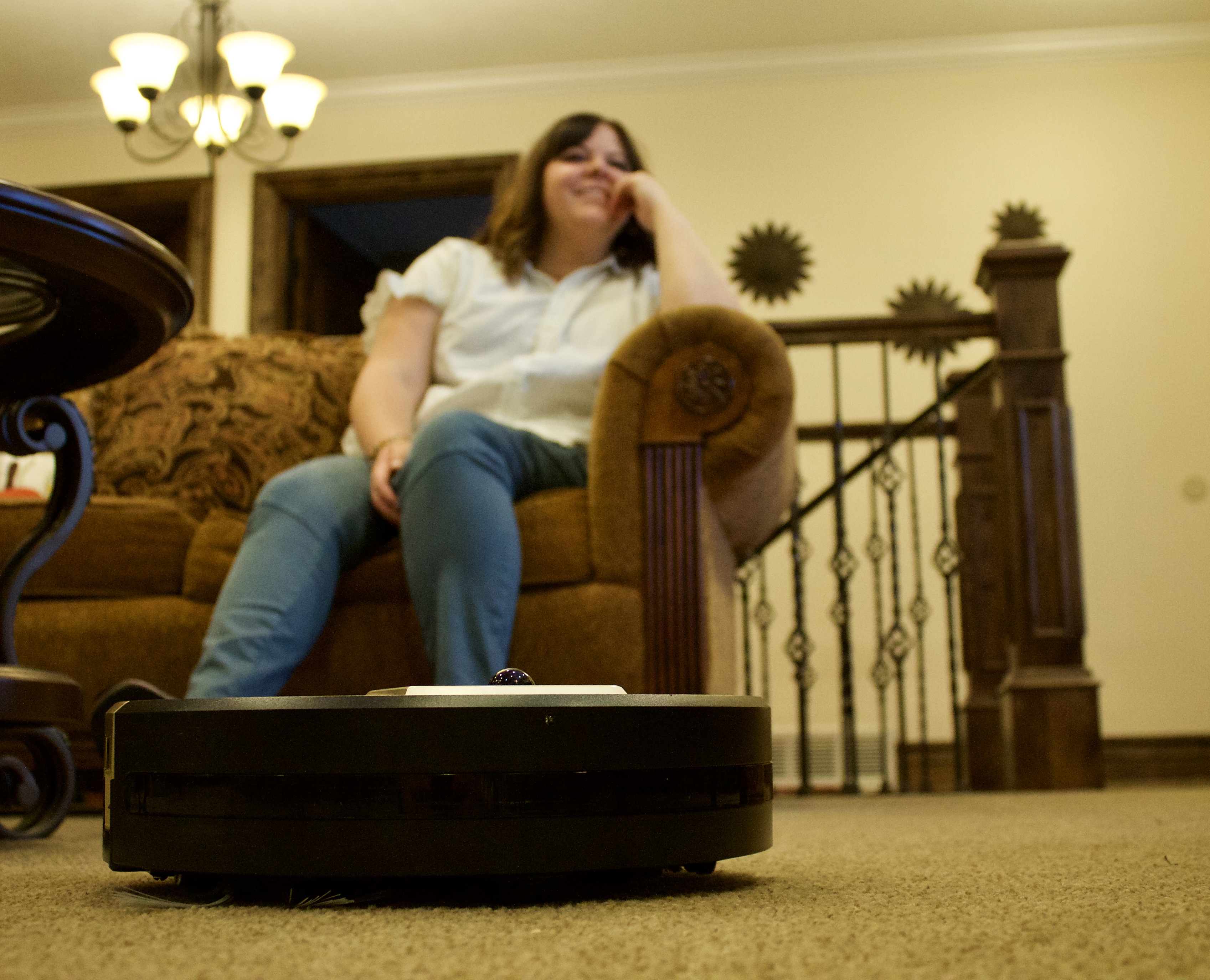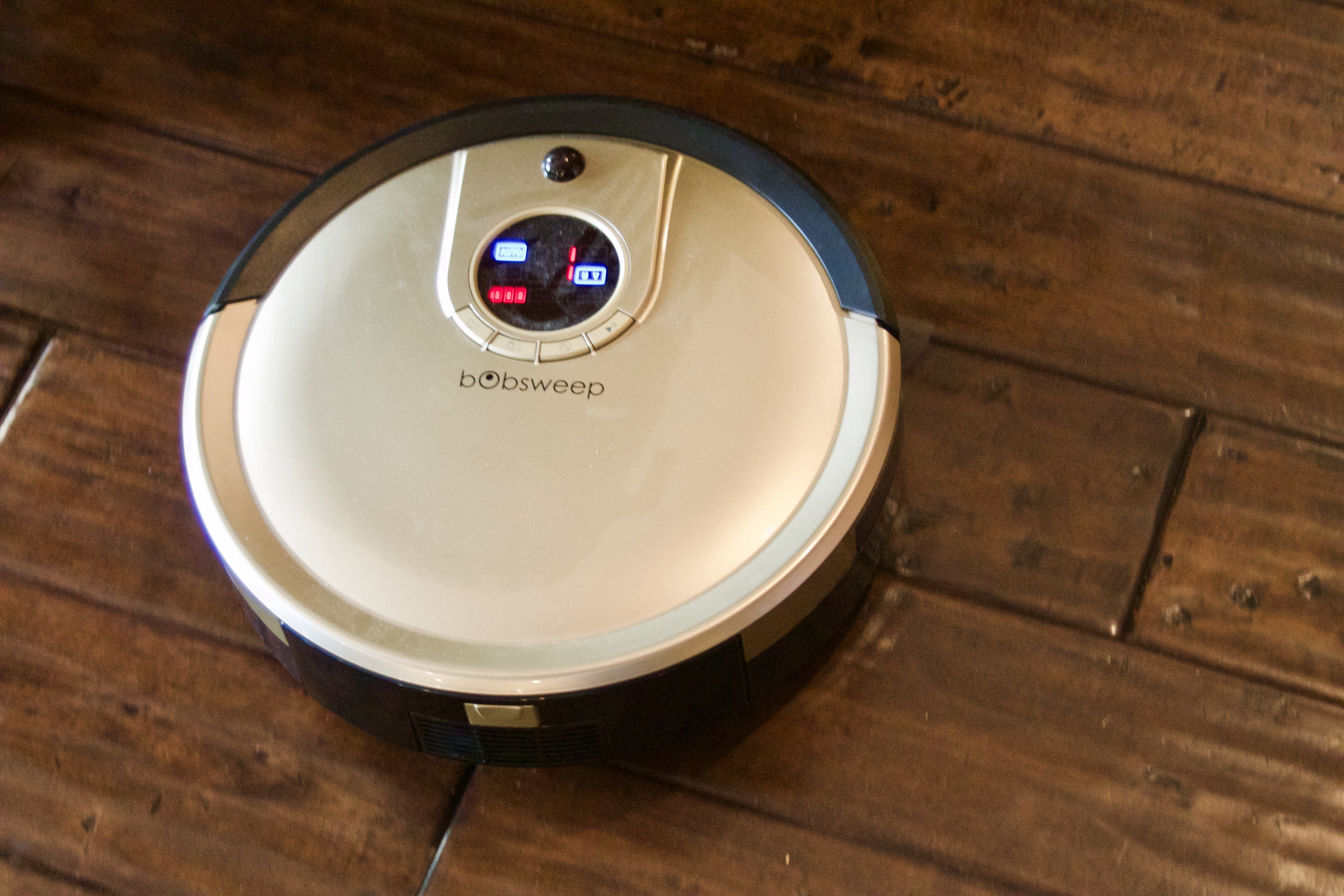 Meet Bob Cherrington! Our robot vacuum child haha that's how much we love our dear bObsweep! He feels like a member of the family especially since he came with a cute card with his stats at birth haha. Beck hasn't quite warmed up to Bob yet – I guess he loves being an only child. It is kind of nice that Beck doesn't try to bother Bob while he is doing his thing!
I am very busy mom from wrangling Beck to 3 part time jobs – basically the last thing I want to worry about is vacuuming. When/If I ever do get around to vacuuming it always seems to be too late at night once everyone is in bed & it is too loud to vacuum. I don't want to wake everyone up, especially since we have people living below us. I love that the Bob is quiet & can be used at any hour of the day!
Bob does more than just vacuum that's why I love him sooo dang much! He can sweep, and even MOP! I dread mopping because I have to get out a bucket and risk Beck knocking it over & Beck walking through it etc it is a mess. Mopping can really only be done when Beck is asleep so it never gets done… until Bob came along. Everyone in the family is rejoicing since getting Bob that are floors are actually clean haha. It doesn't make me as worried when climbs all over the floor.
I got Bob in the champagne color and love it! It is a light gold color & so pretty! One thing I love most about Bob is all the dust that he picks up! Our carpets look so much more clean- it is going to be perfect for allergy season! Bob also comes with a remote which is awesome. I can't think of a better present to ask for this holiday season or idea to give to your significant other! Bob also comes in a versions that focus on pet hair which would be amazing if you have an animal that sheds. Learn more about Bob and the products they offer here!
Thanks to bObsweep for partnering with me on thus post. All thoughts and opinions are my own.