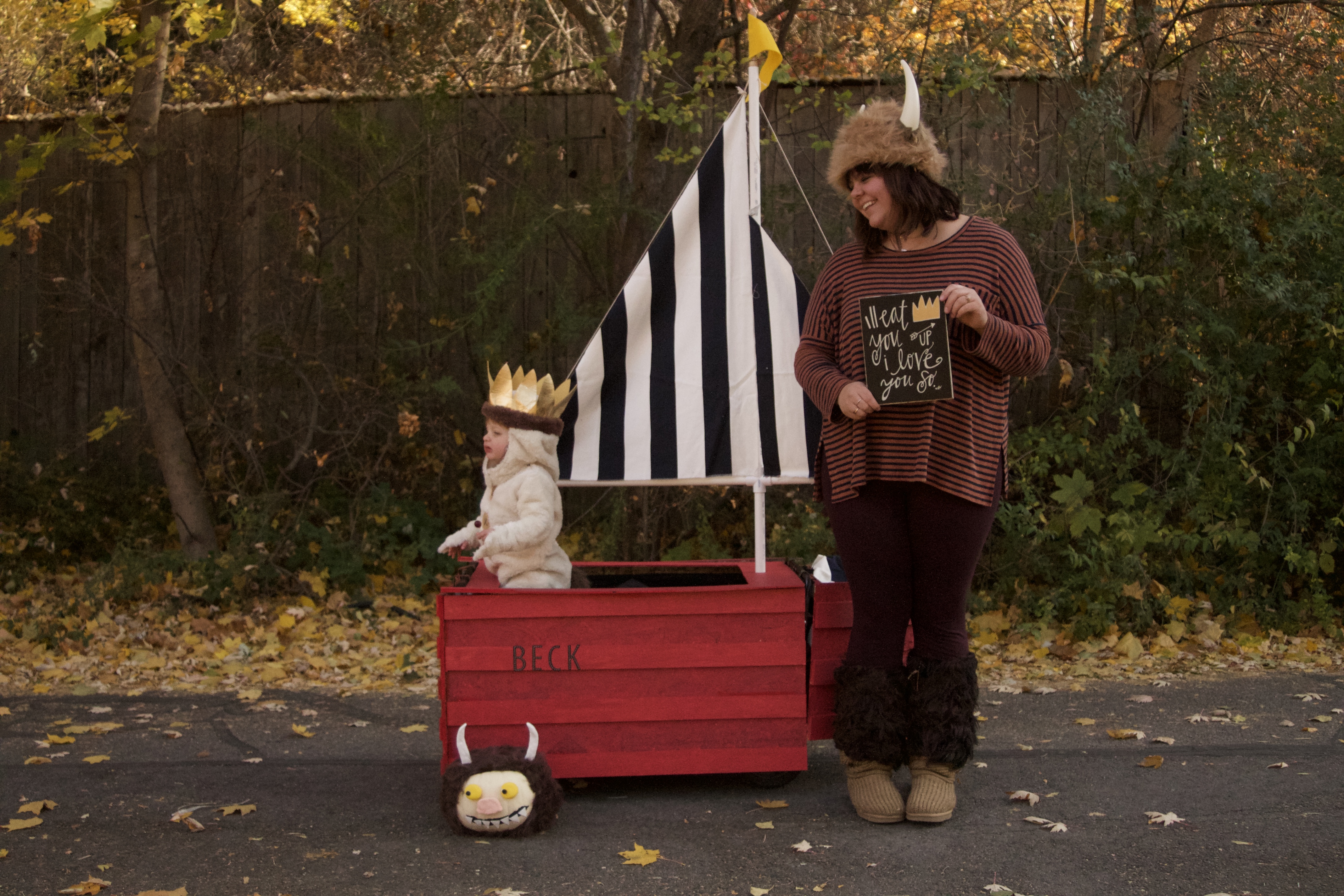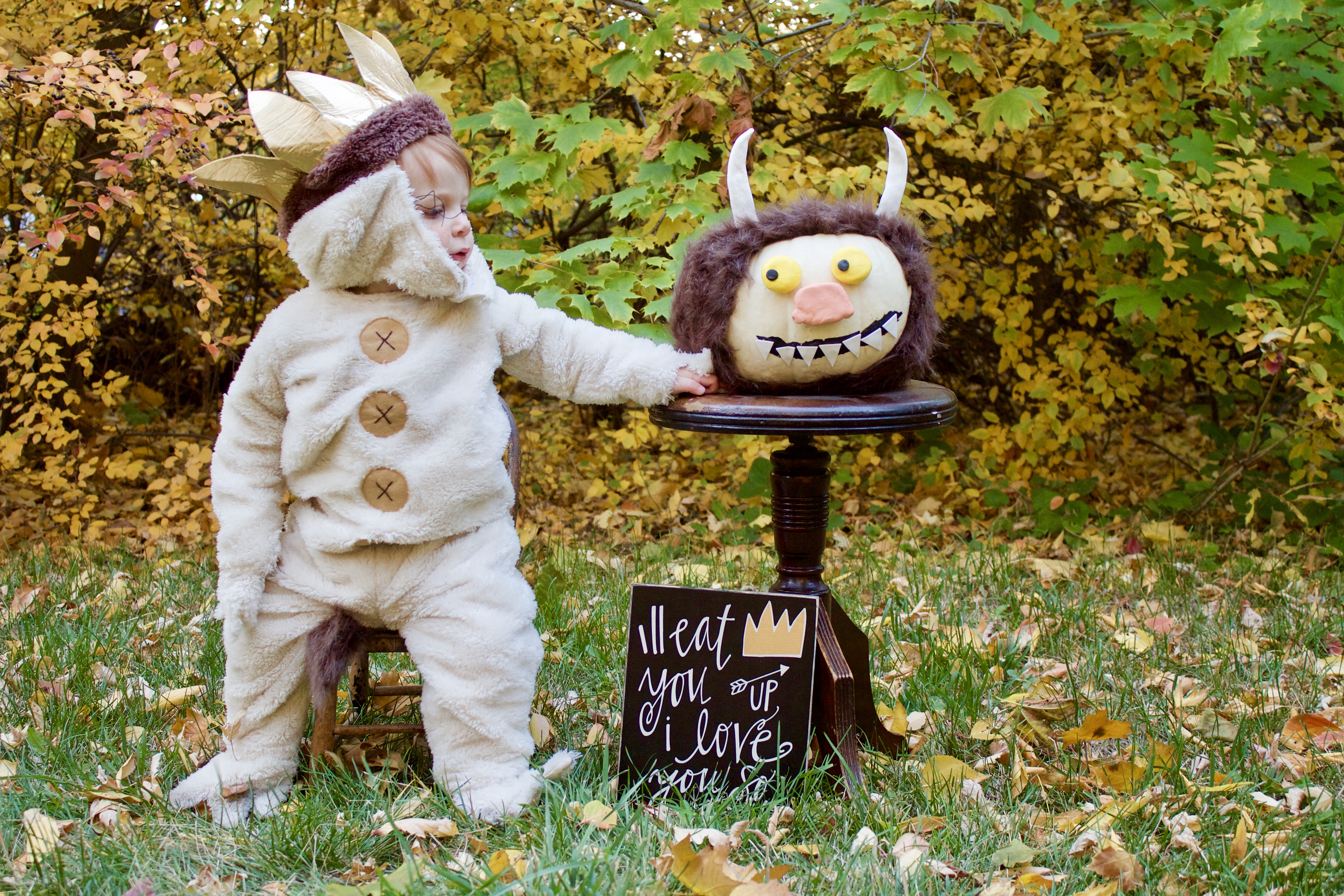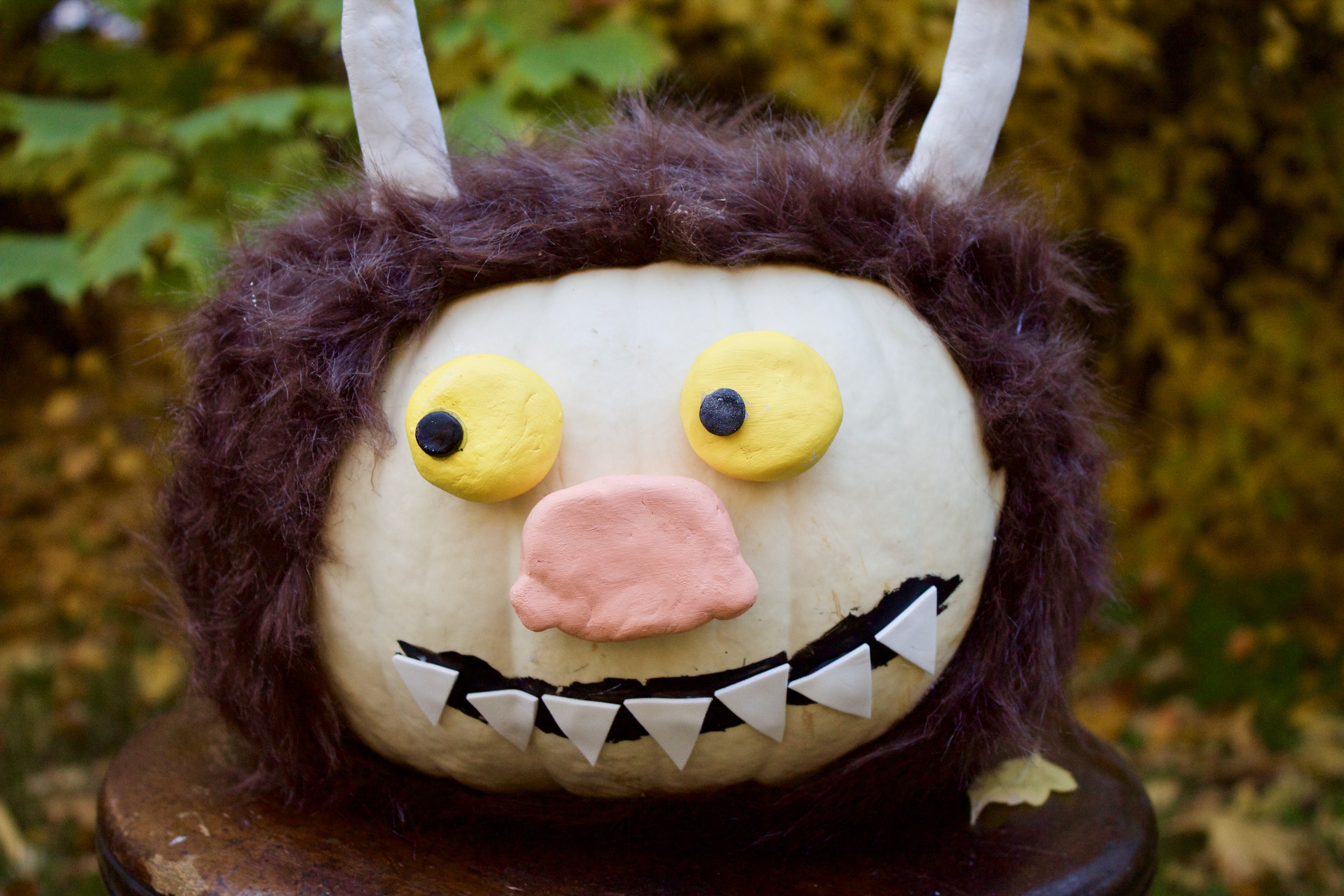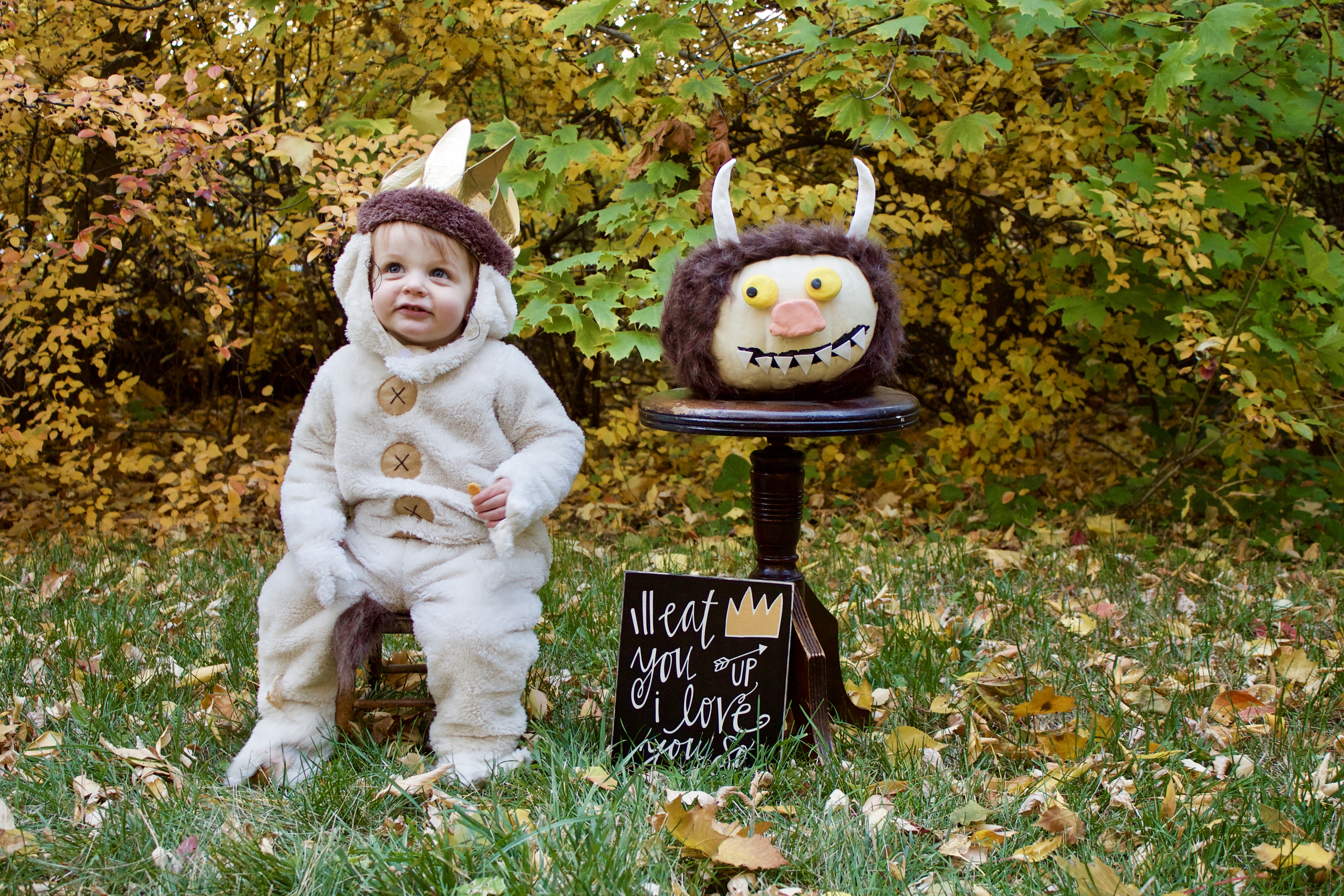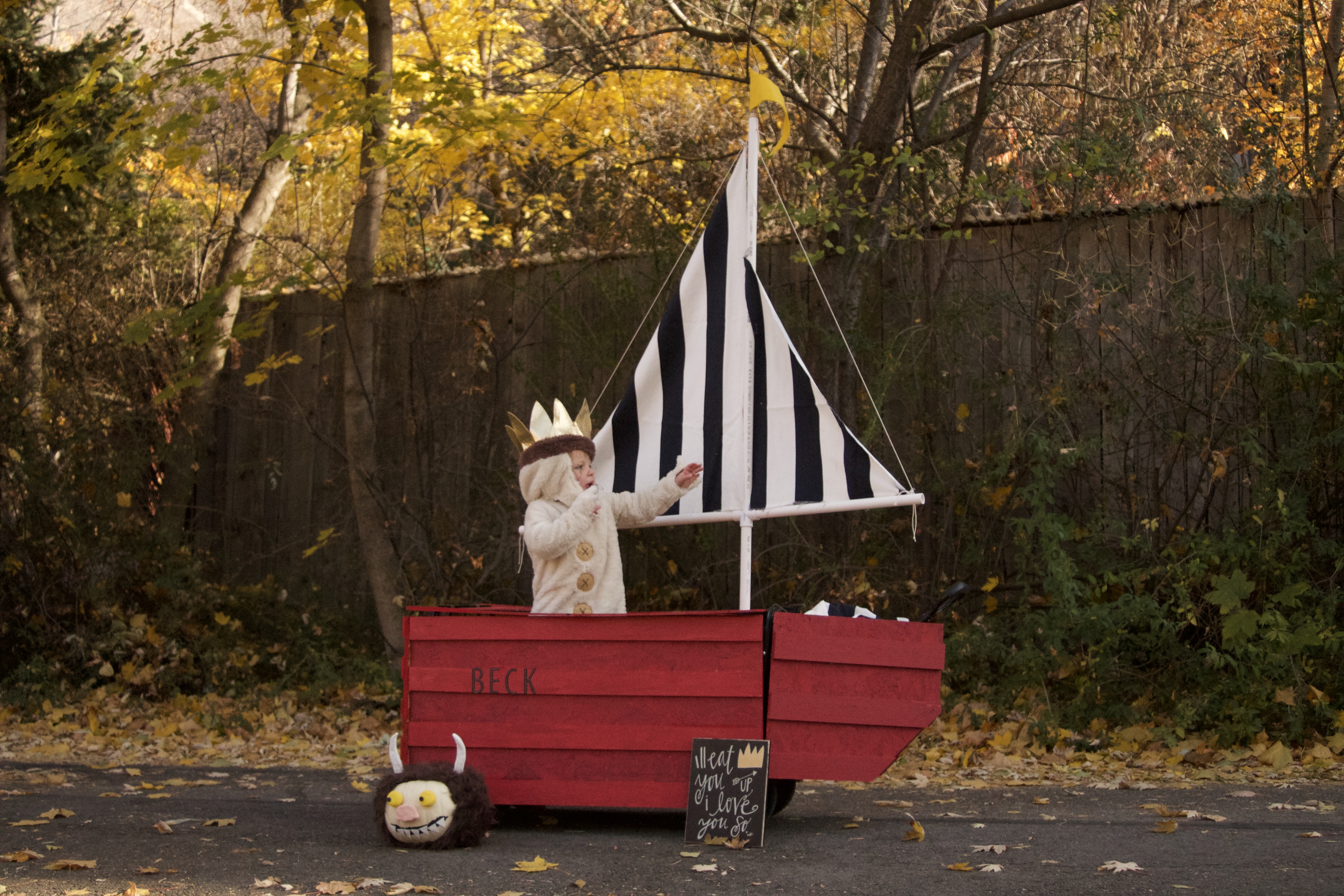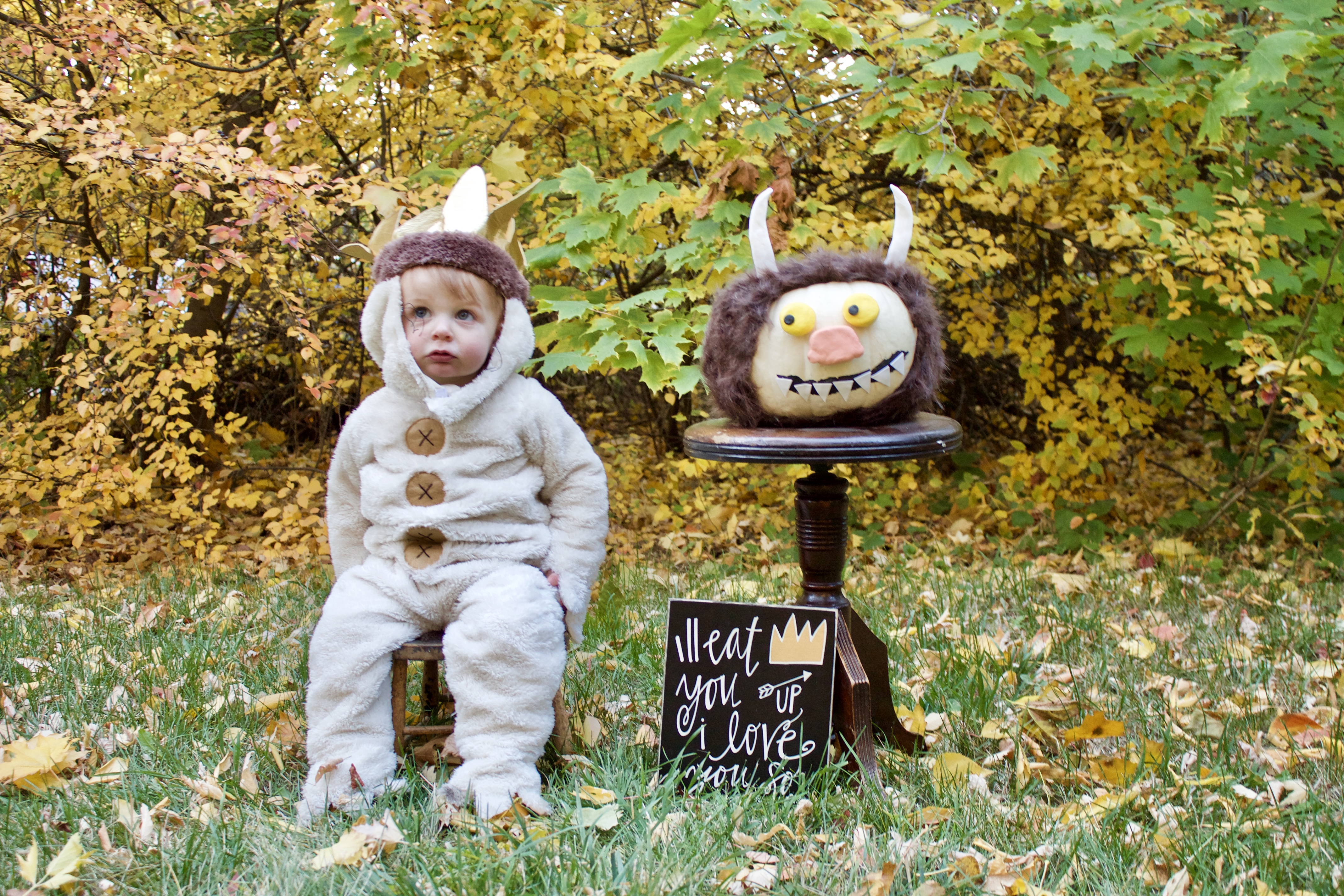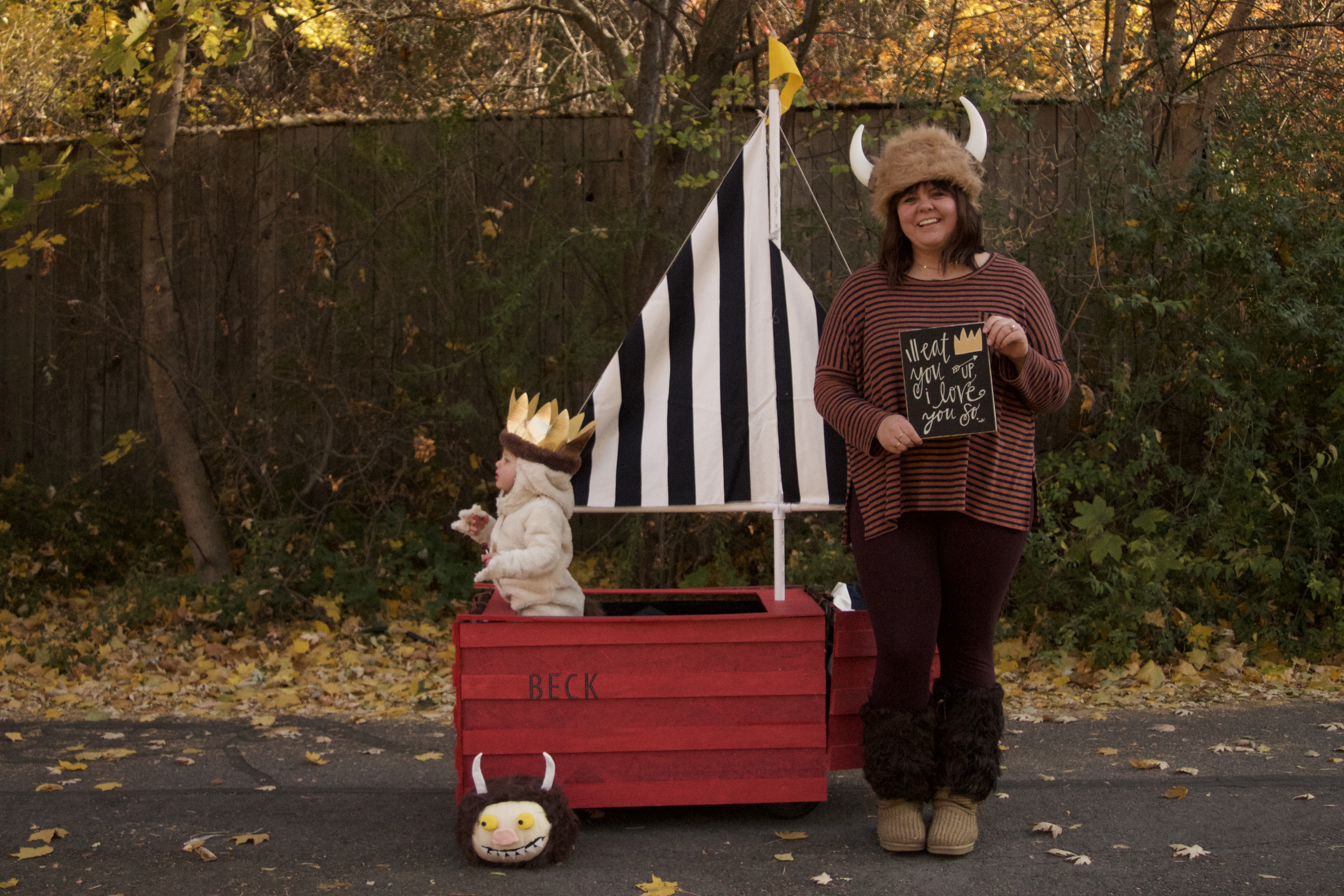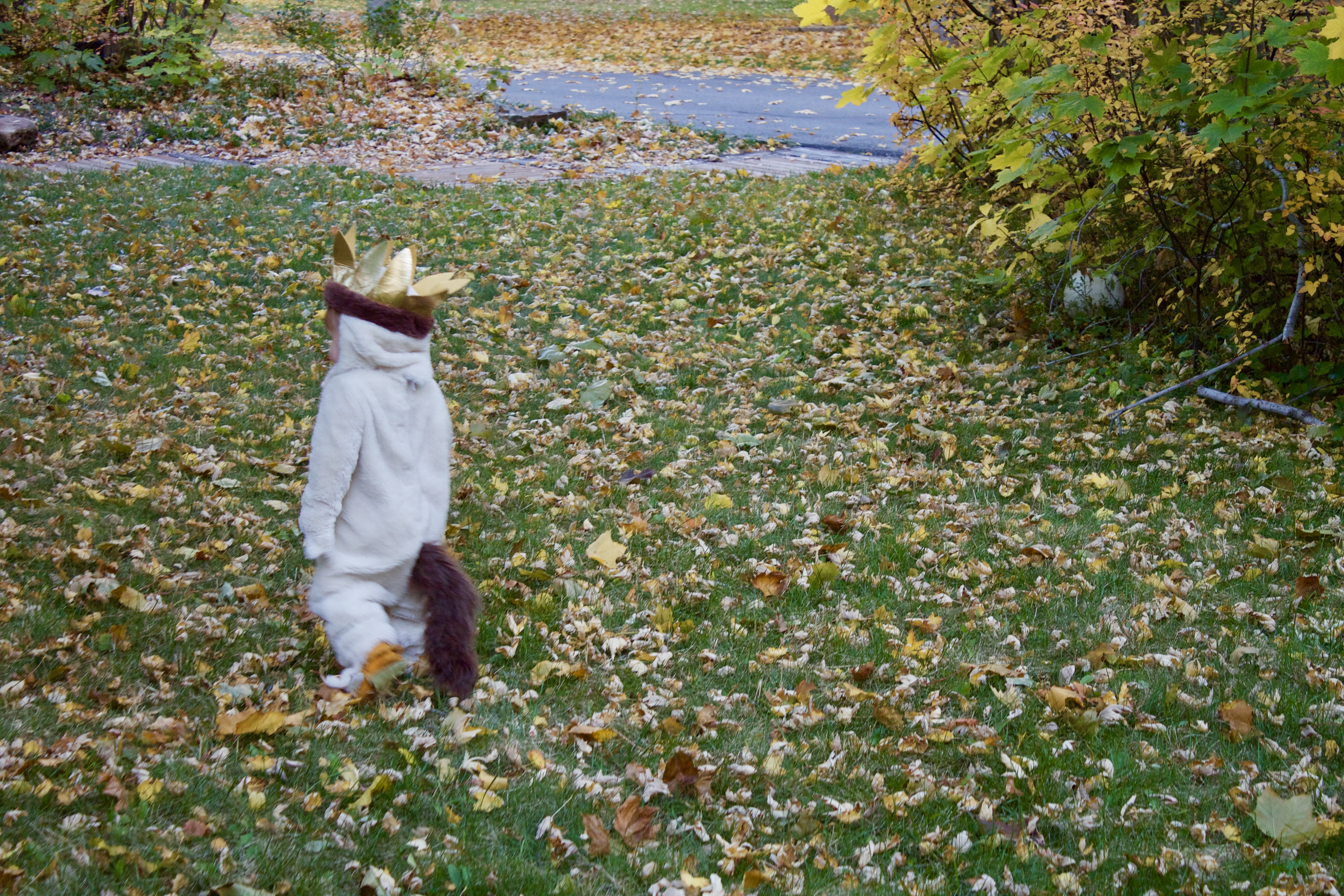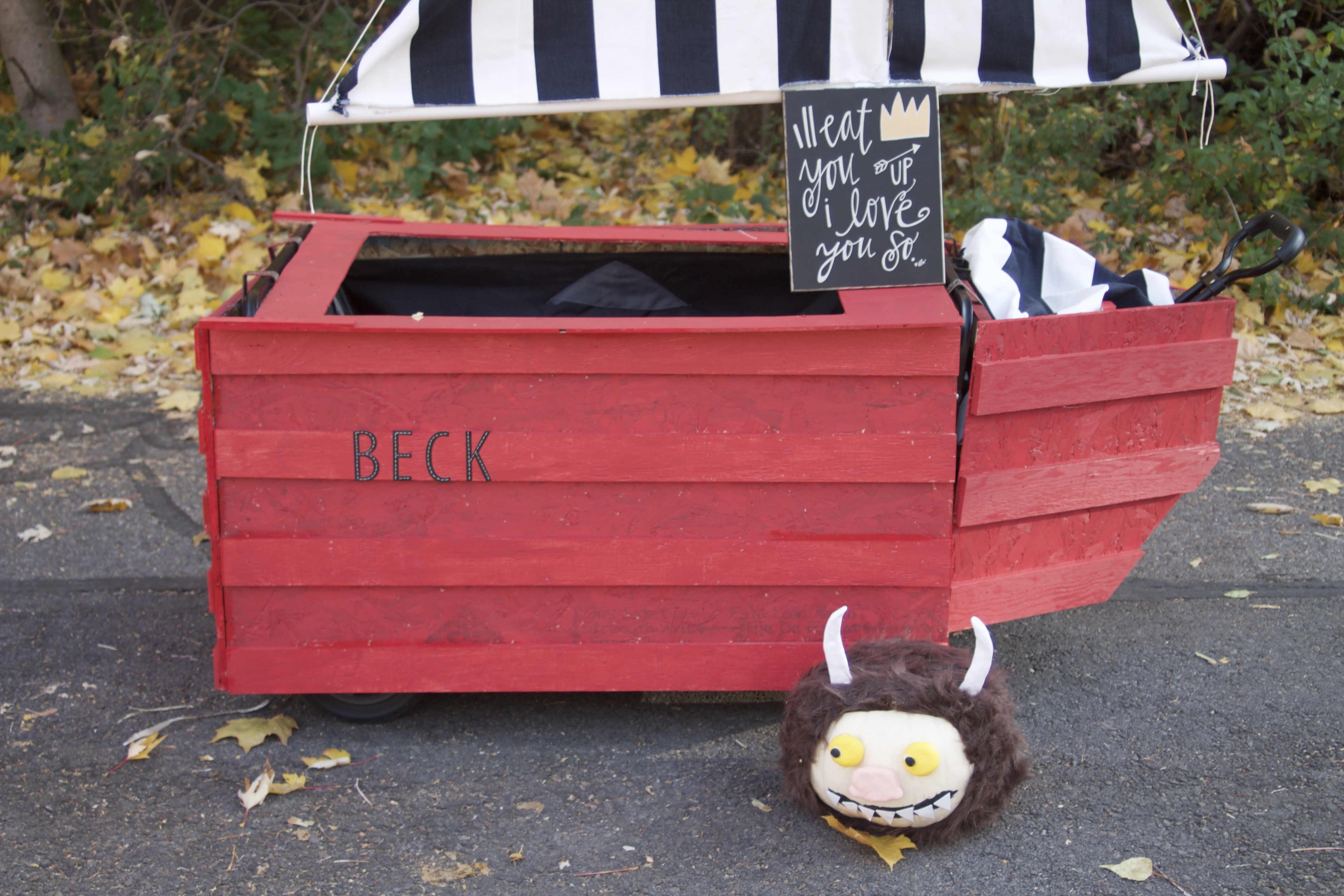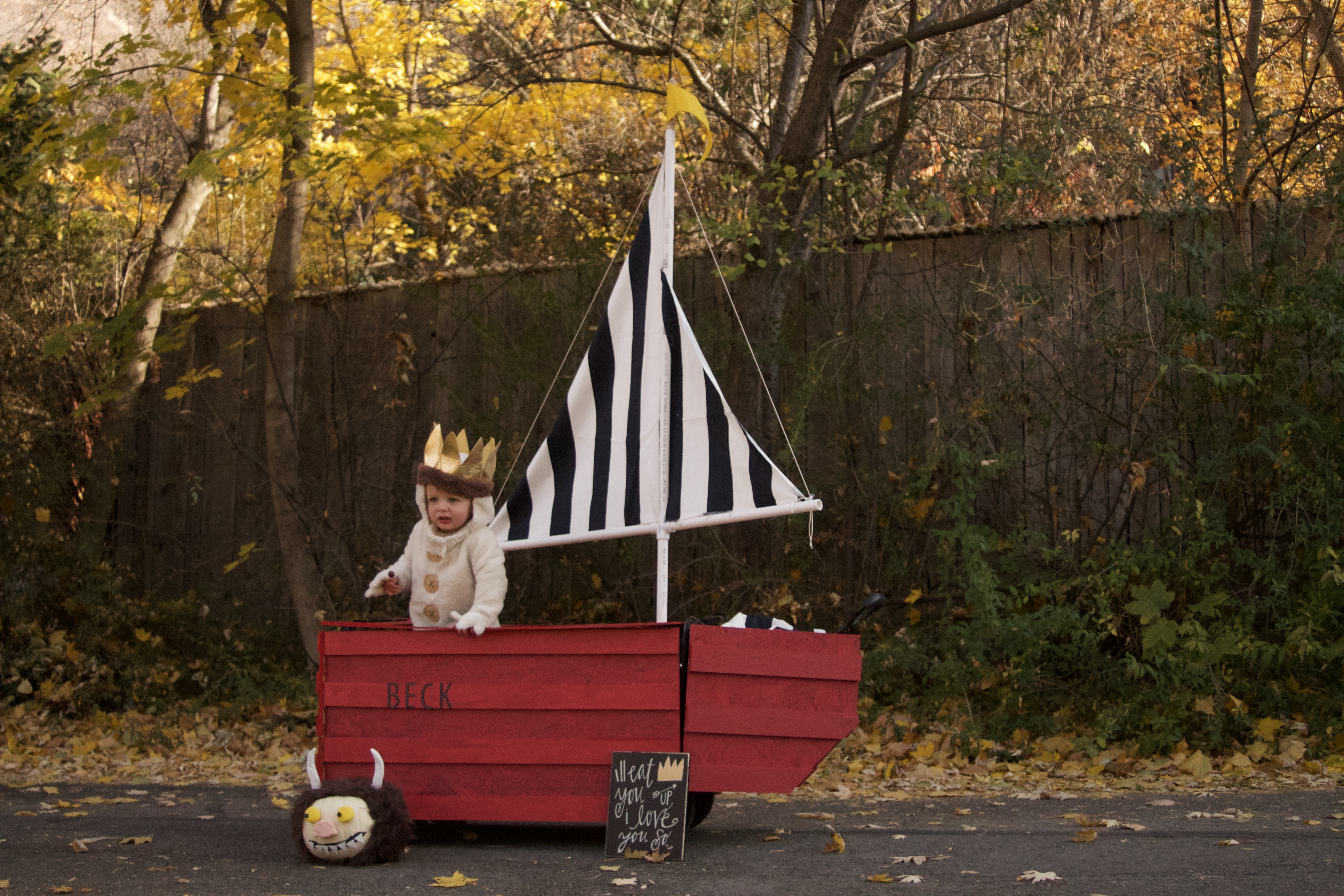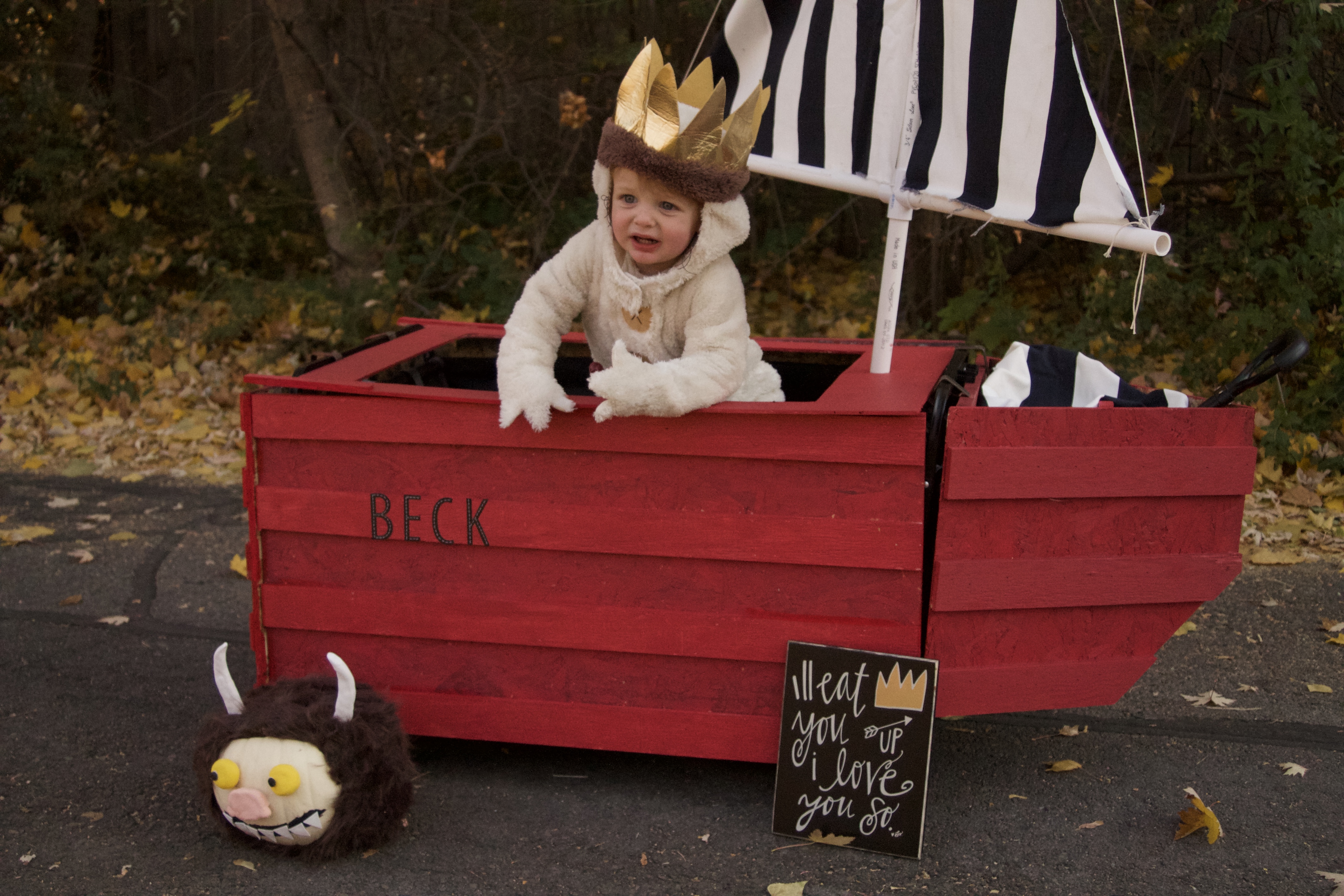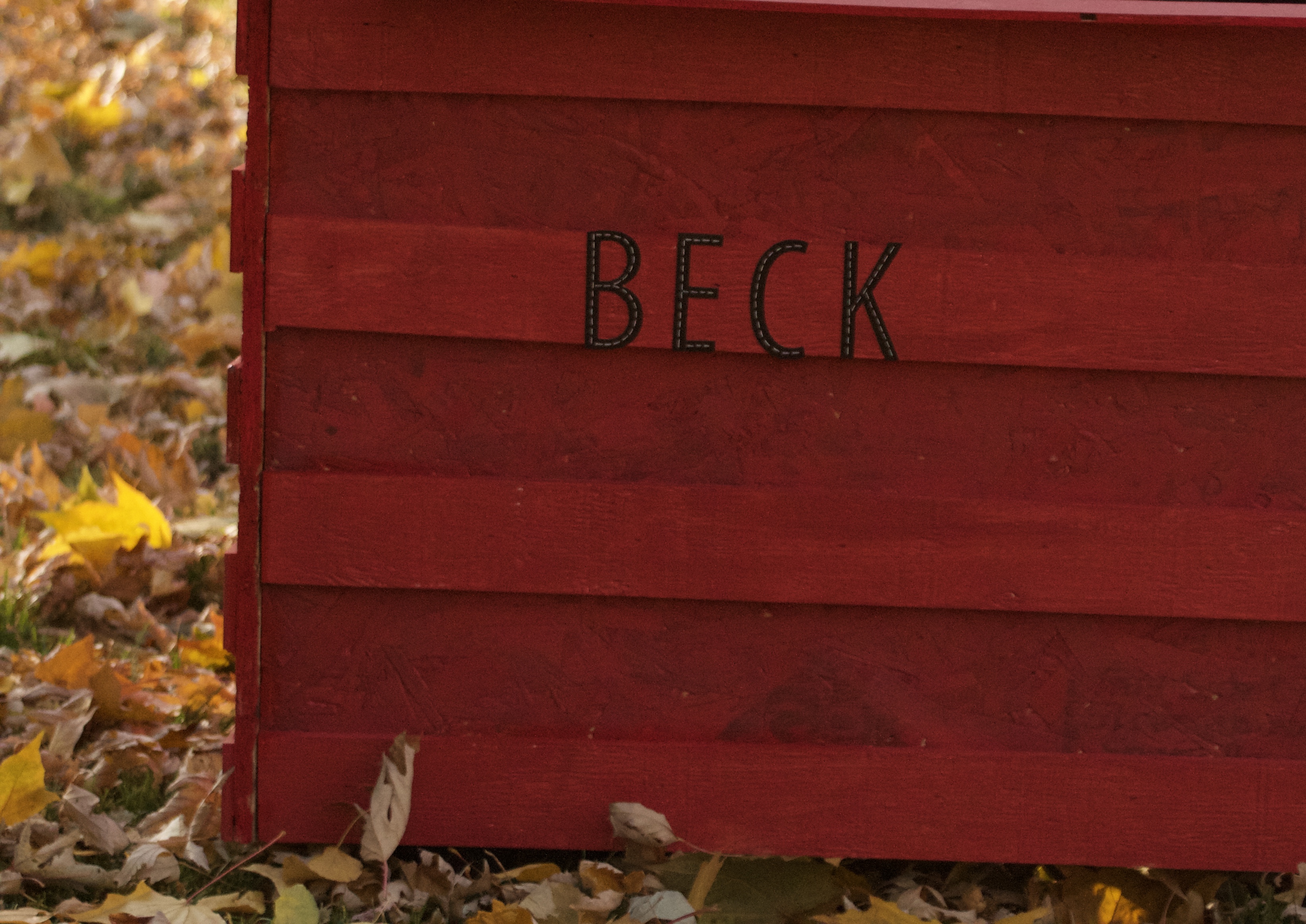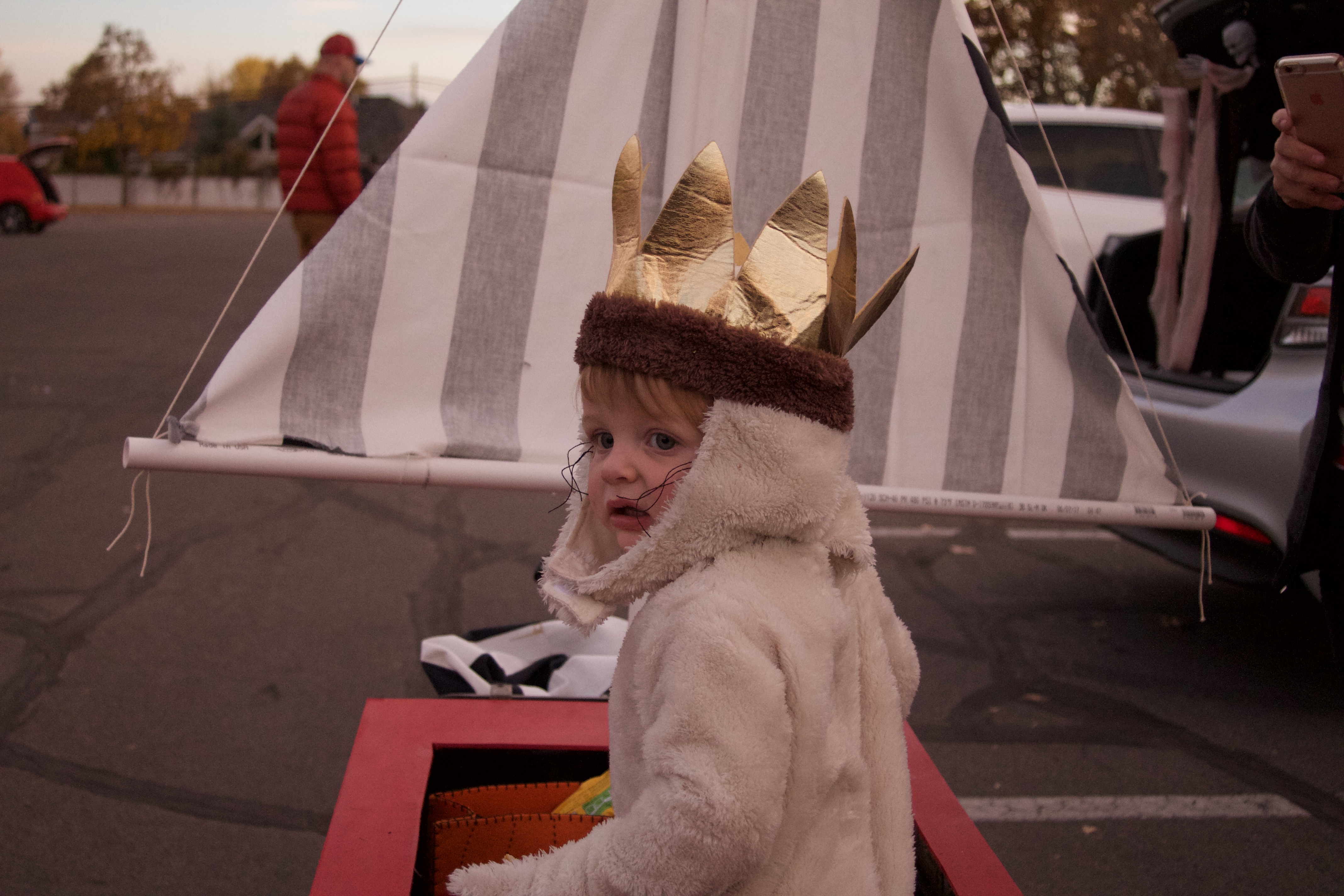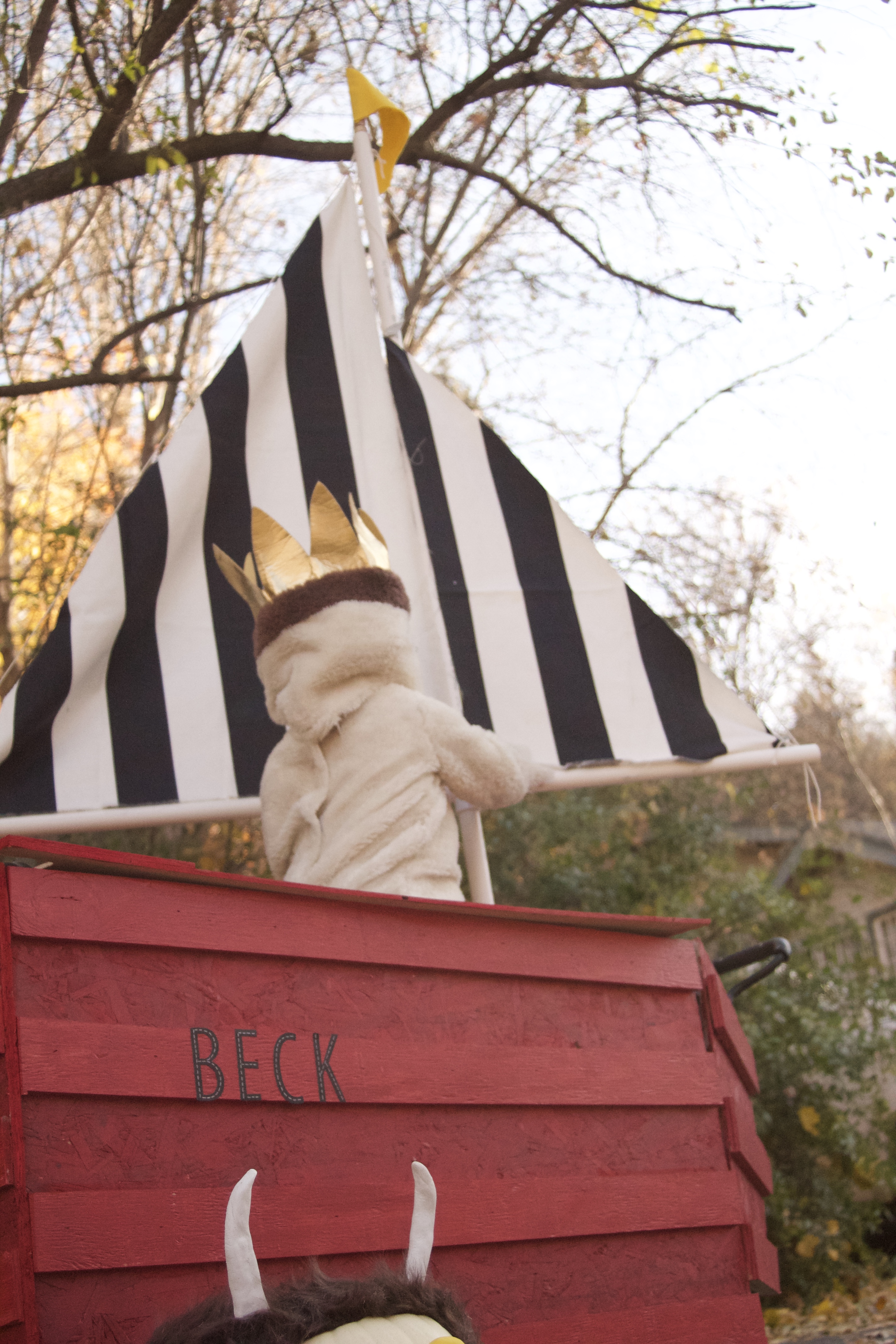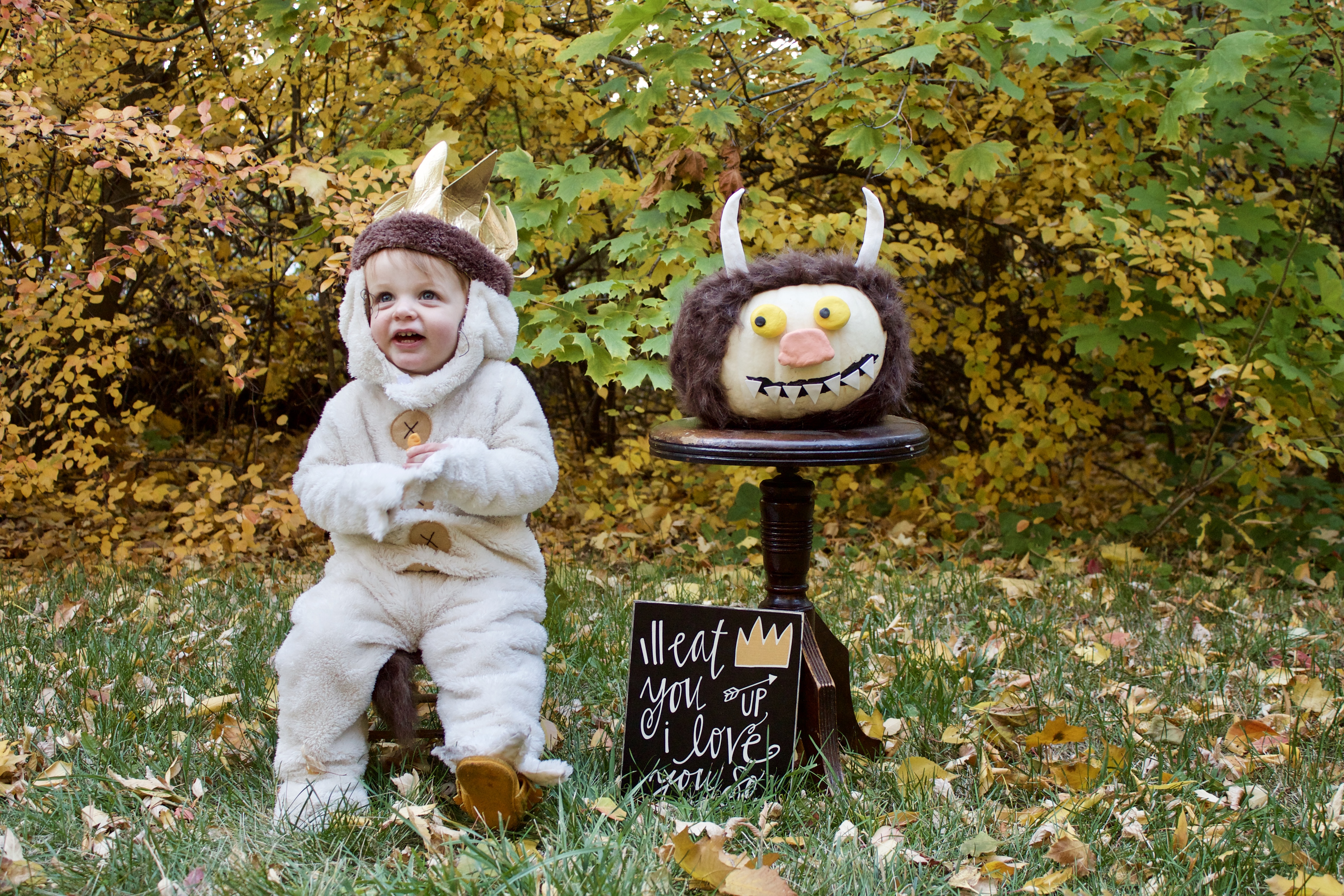 Sometimes when I come up with a theme for something I kind of become obsessed. For Beck's birthday I became obsessed with all things lumberjack & searched everywhere for it haha he even had plaid shoes! I bought this Max costume from Where the Wild Things Are before I was even pregnant. I got it for such a good deal & loved it so much. I ended up having a boy & it fits him like a glove so it was meant to be. I saw people searching all over online for this outfit & wanting to buy it for a lot but I couldn't part with it.
I went pretty easy on my costume as the monster! I couldn't find a hat anywhere so I revamped a viking hat & it works! My dad is a rockstar & he helped me turn Beck's wagon into a ship fit for a trick or treating Max!
This monster pumpkin was brought to you by a lot of burns & a mess of fur haha. If you want to make one similar I definitely have some tips for you!
Until next year! I already have a few ideas of what I want us to be haha & hopefully I can get Eric to dress up with us!