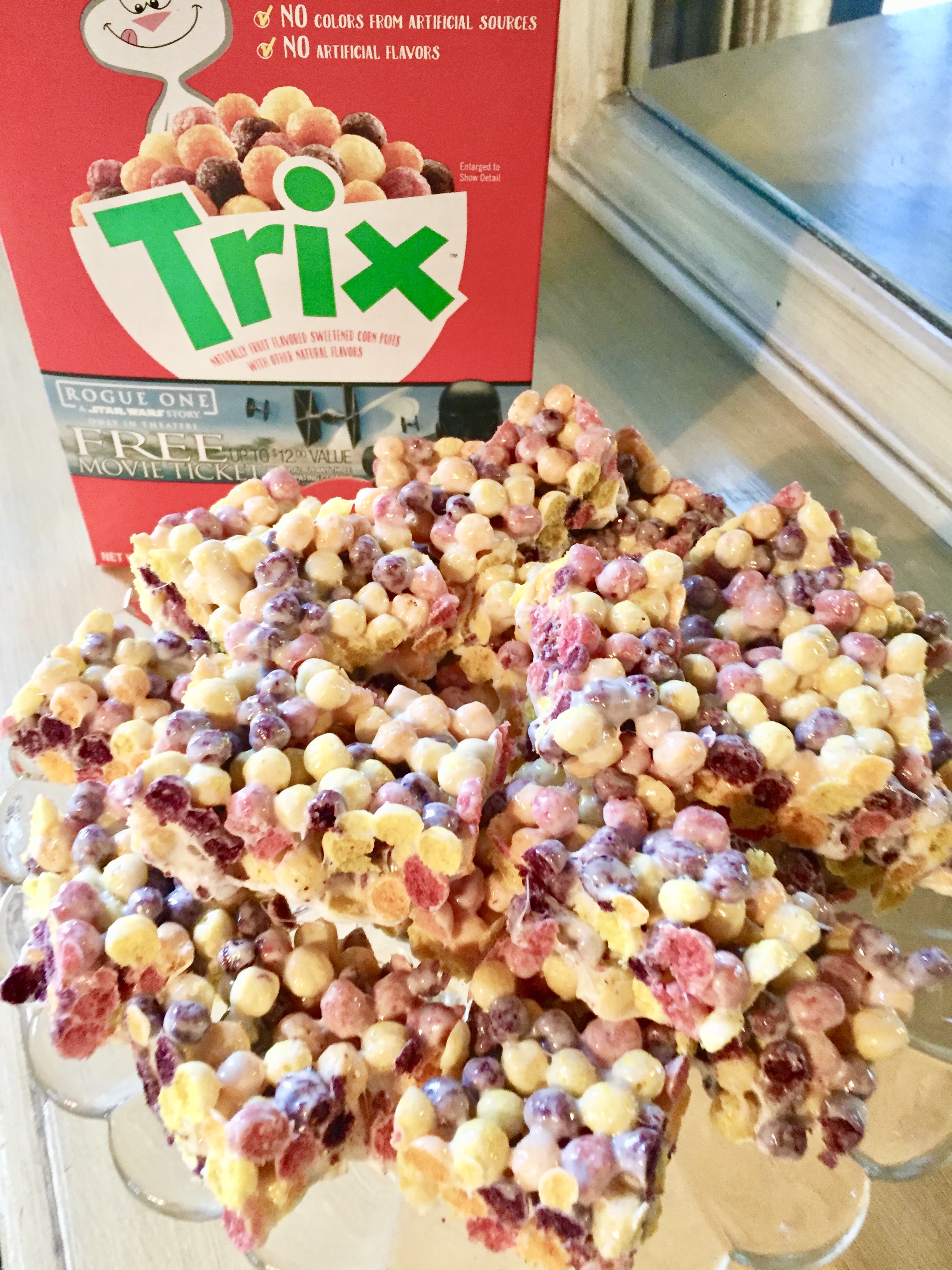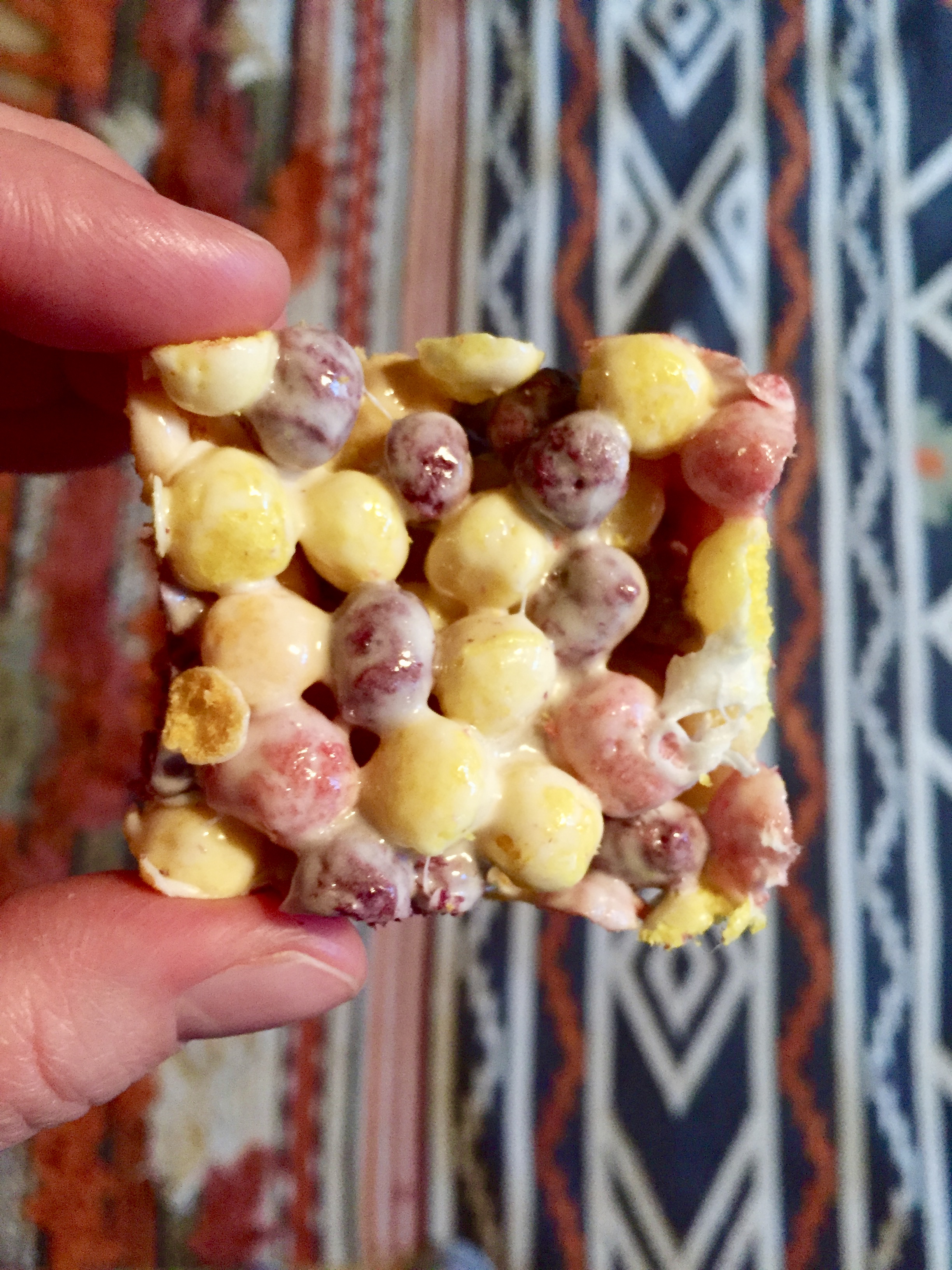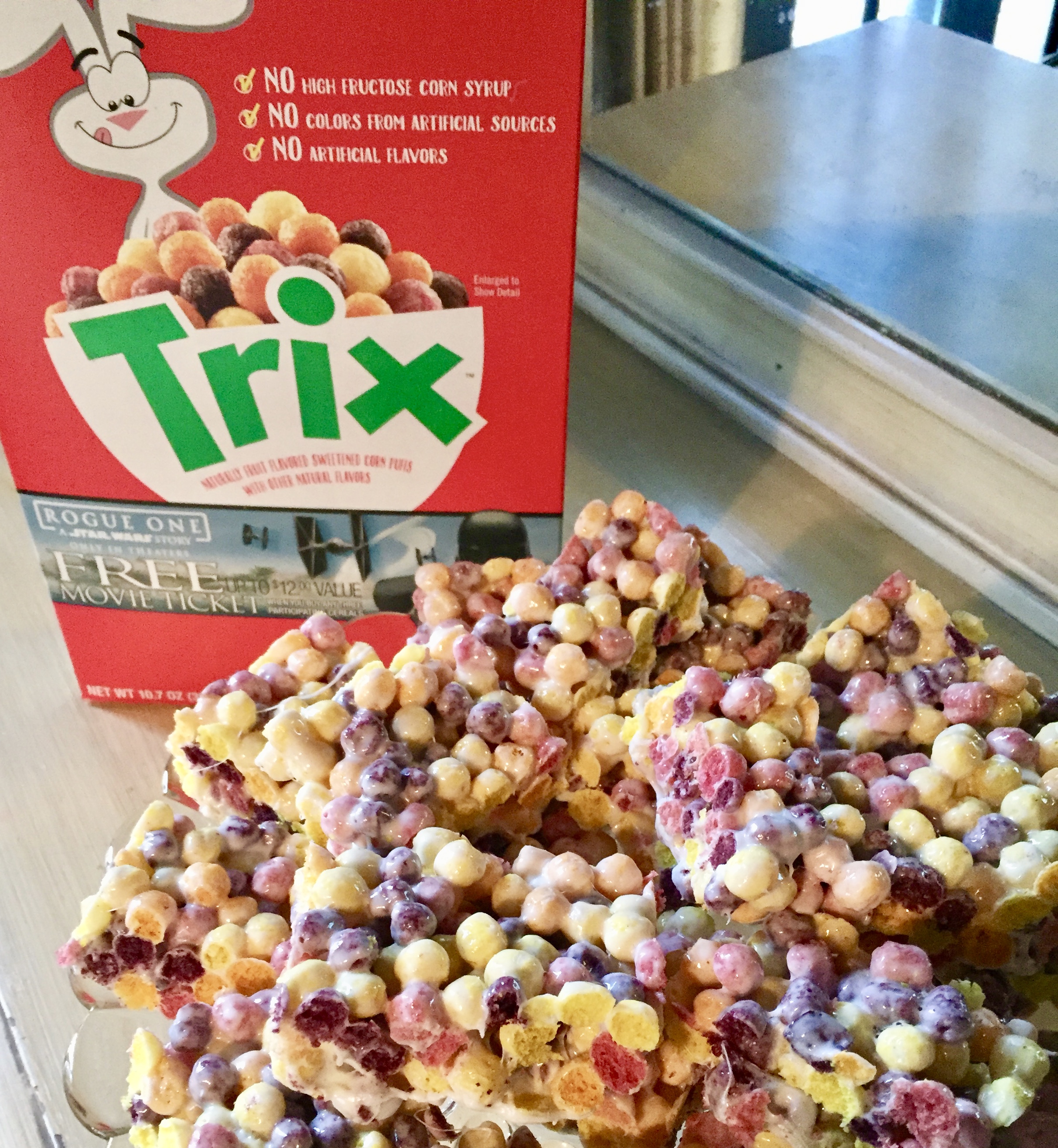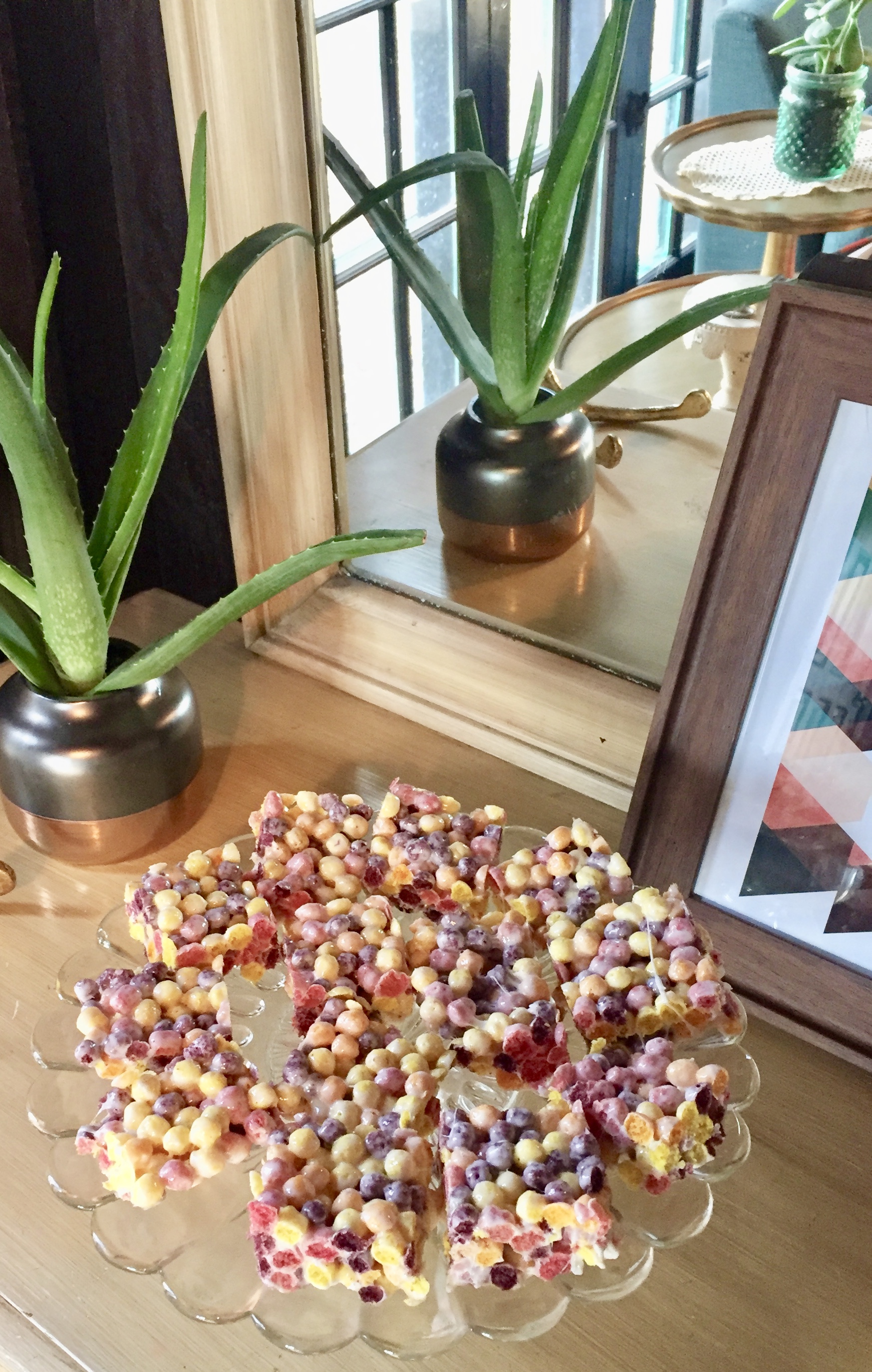 It is so hard to find cute Easter desserts! My mom made a cute festive dessert that works for spring or Easter! I wanted to share it because who doesn't love 3 ingredient desserts?! This dessert also only takes 5 minutes to make! Win win! I am such a fan of quick desserts! Here is how you can make this cute dessert that only takes 3 ingredients!
Trix Easter Bars
5 tablespoons butter
1 pound bag of marshmallows (I like extra marshmallows so they are gooey & soft!)
Box of Trix cereal, 10.7 ounce box
Melt the butter on low heat on the stovetop. Once butter is melted then add bag of marshmallows, a handful at a time. Once marshmallows & butter are melted together, pour in cereal & coat with the sticky mixture.
Butter an 9 x 13 pan. Pour mixutre in pan & let cool. Done! Easy as that! Cut into squares.
Enjoy these gooey treats all spring long! I like them better than rice krispies, they have more flavor & taste fruity!