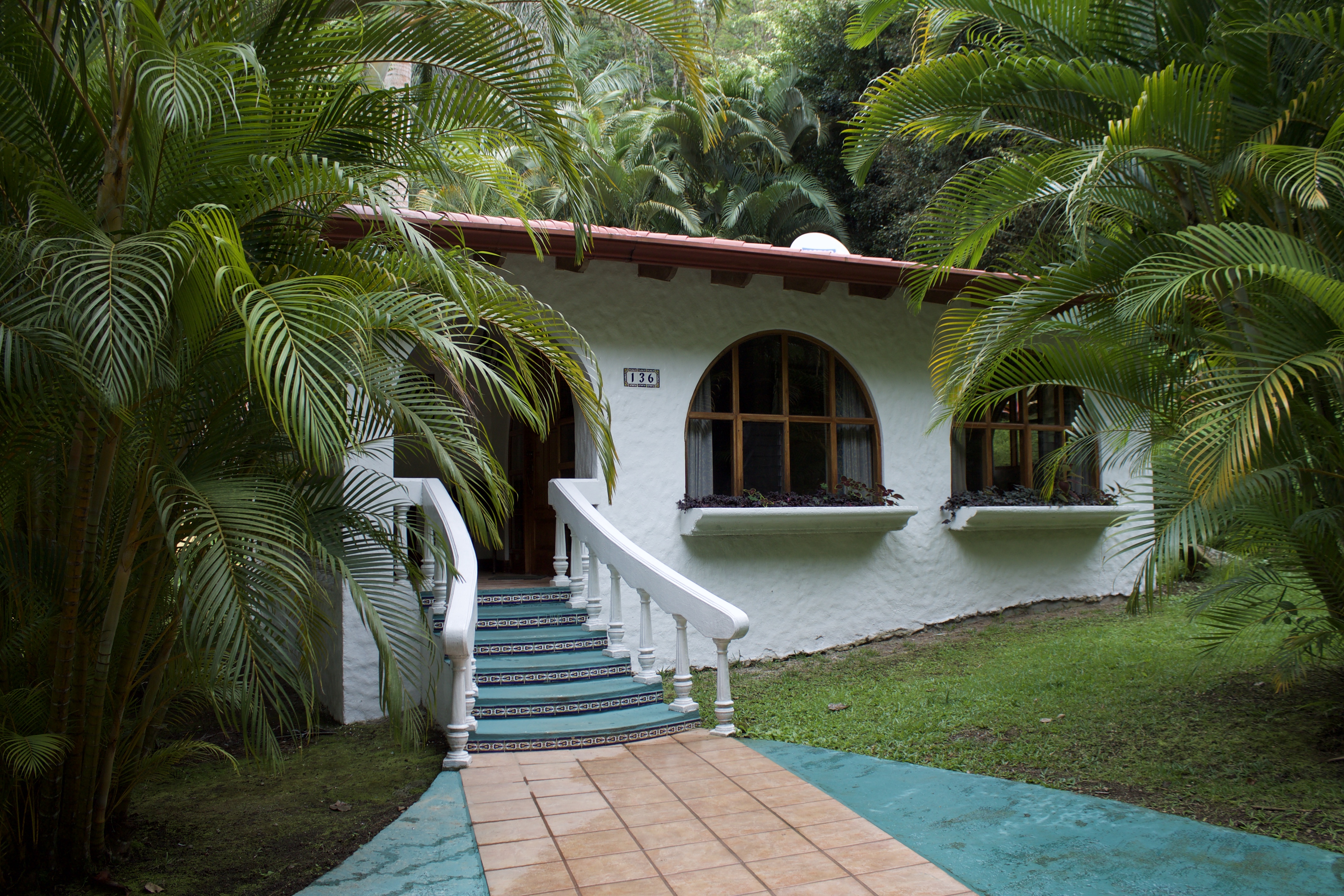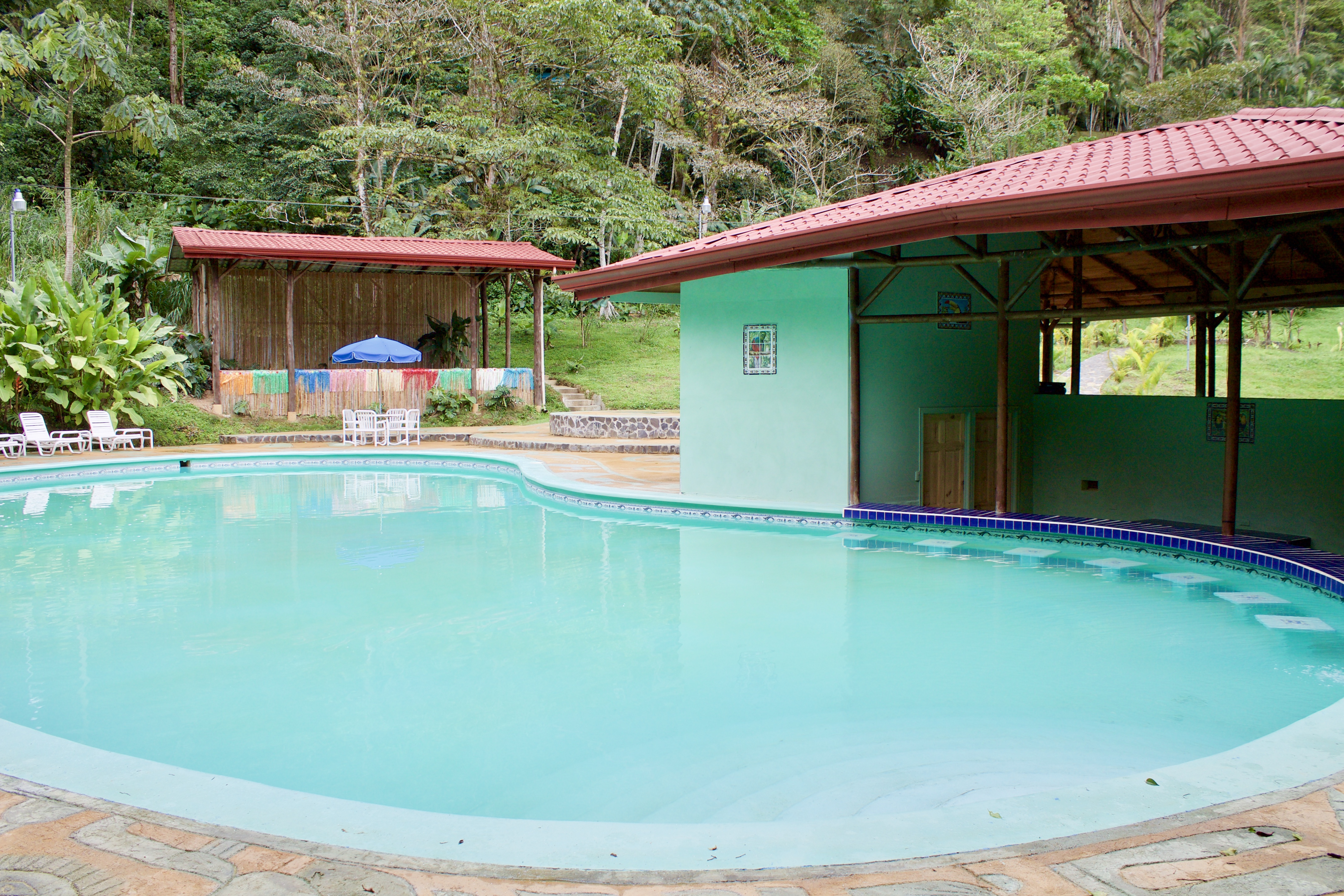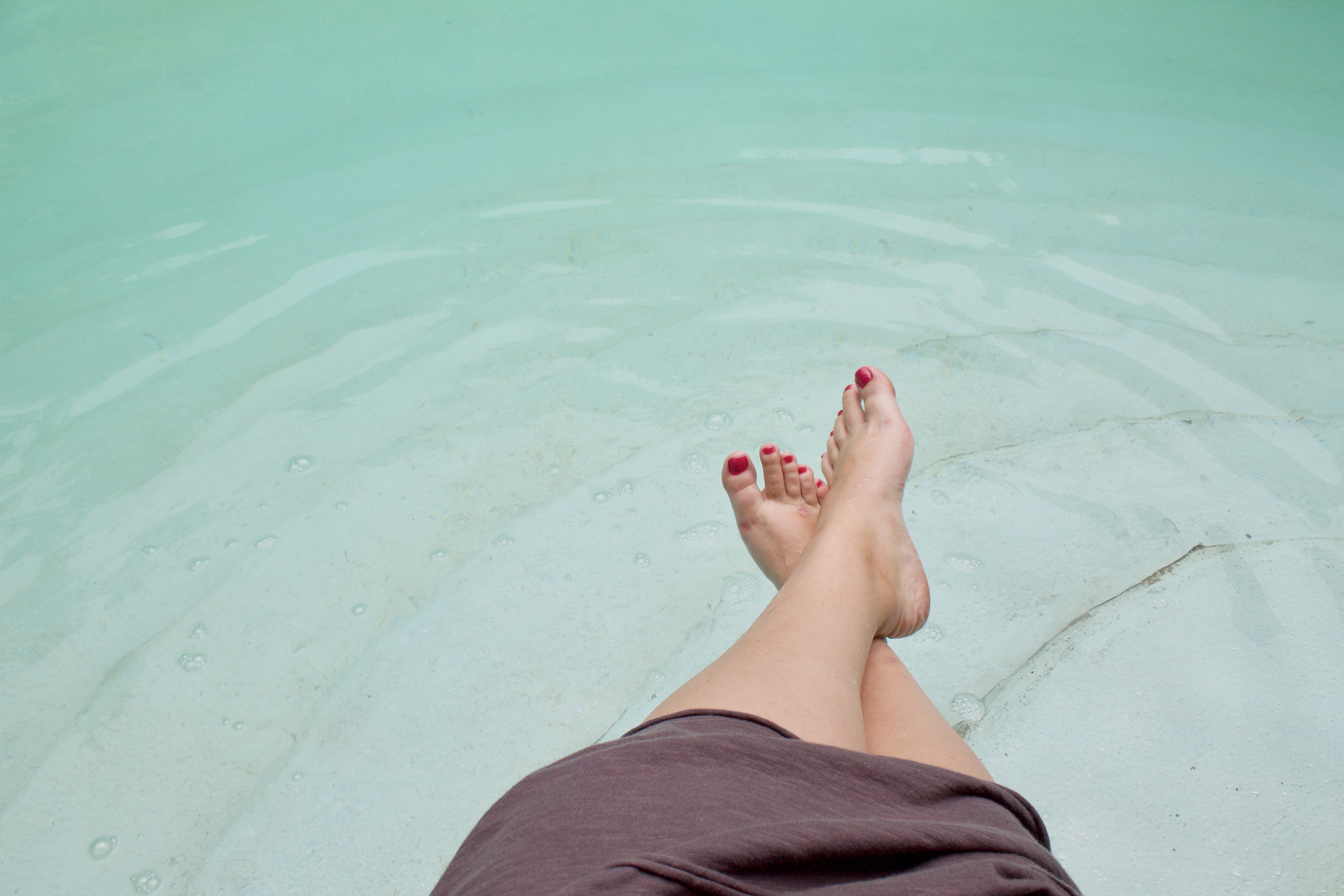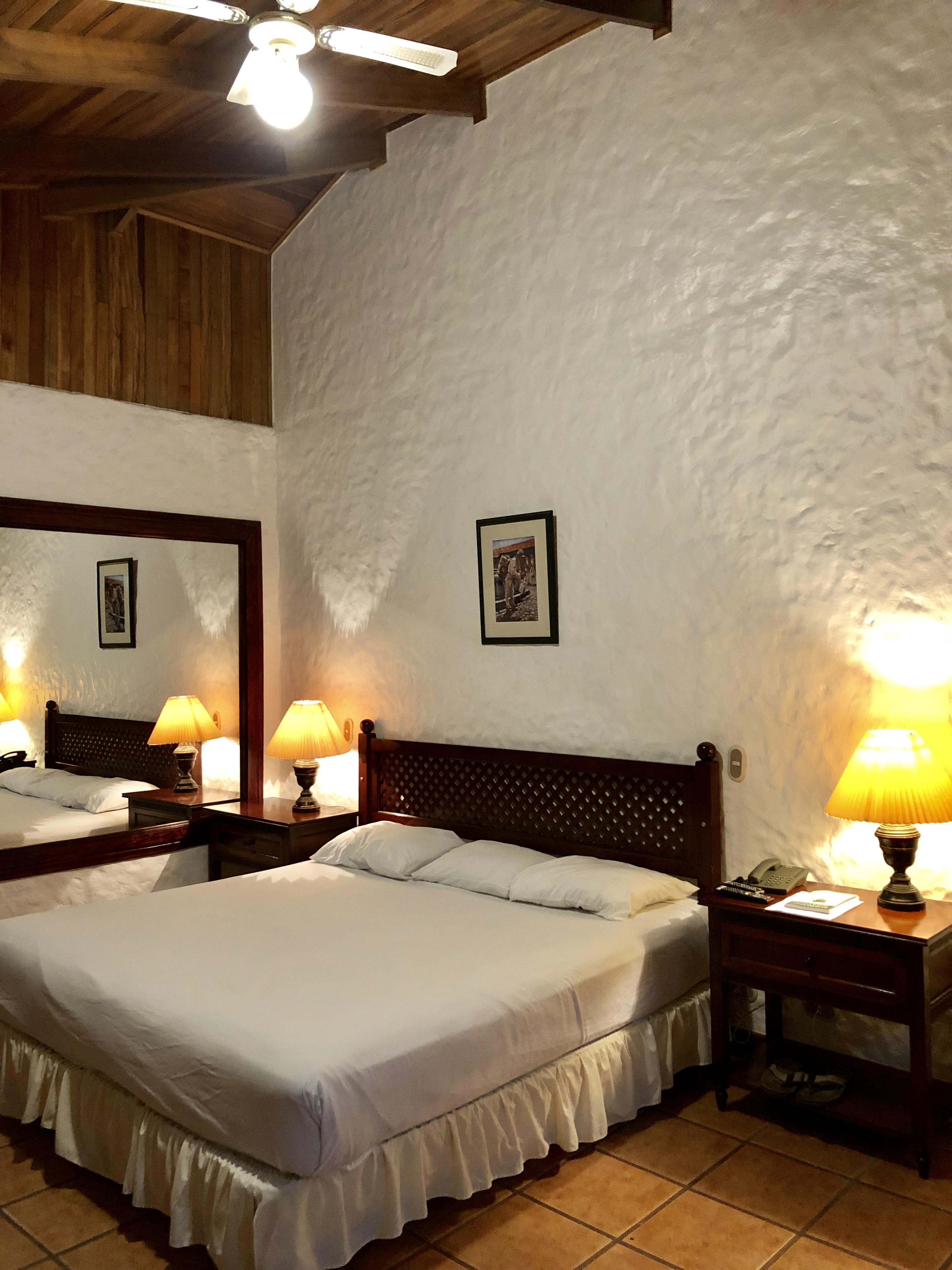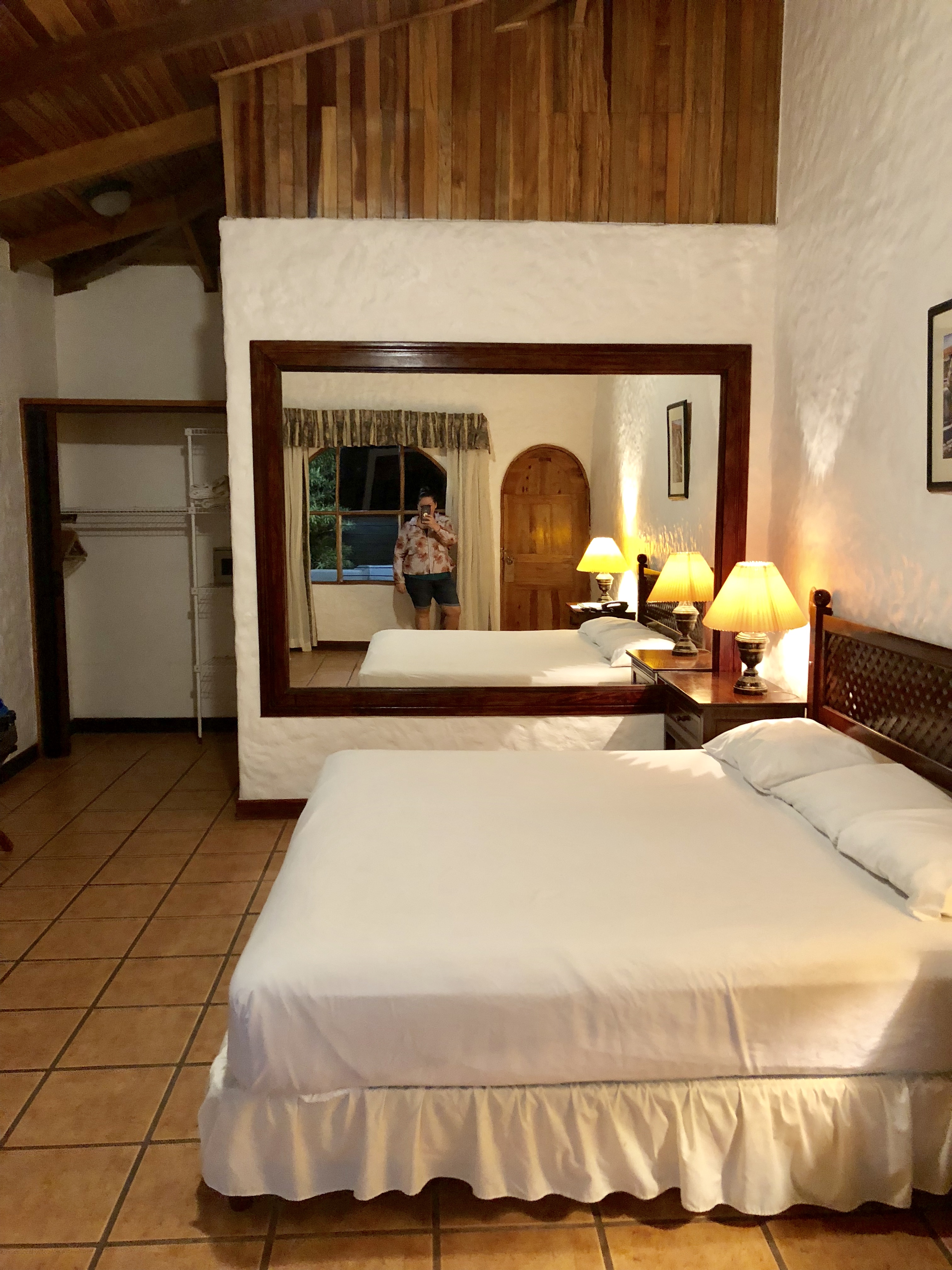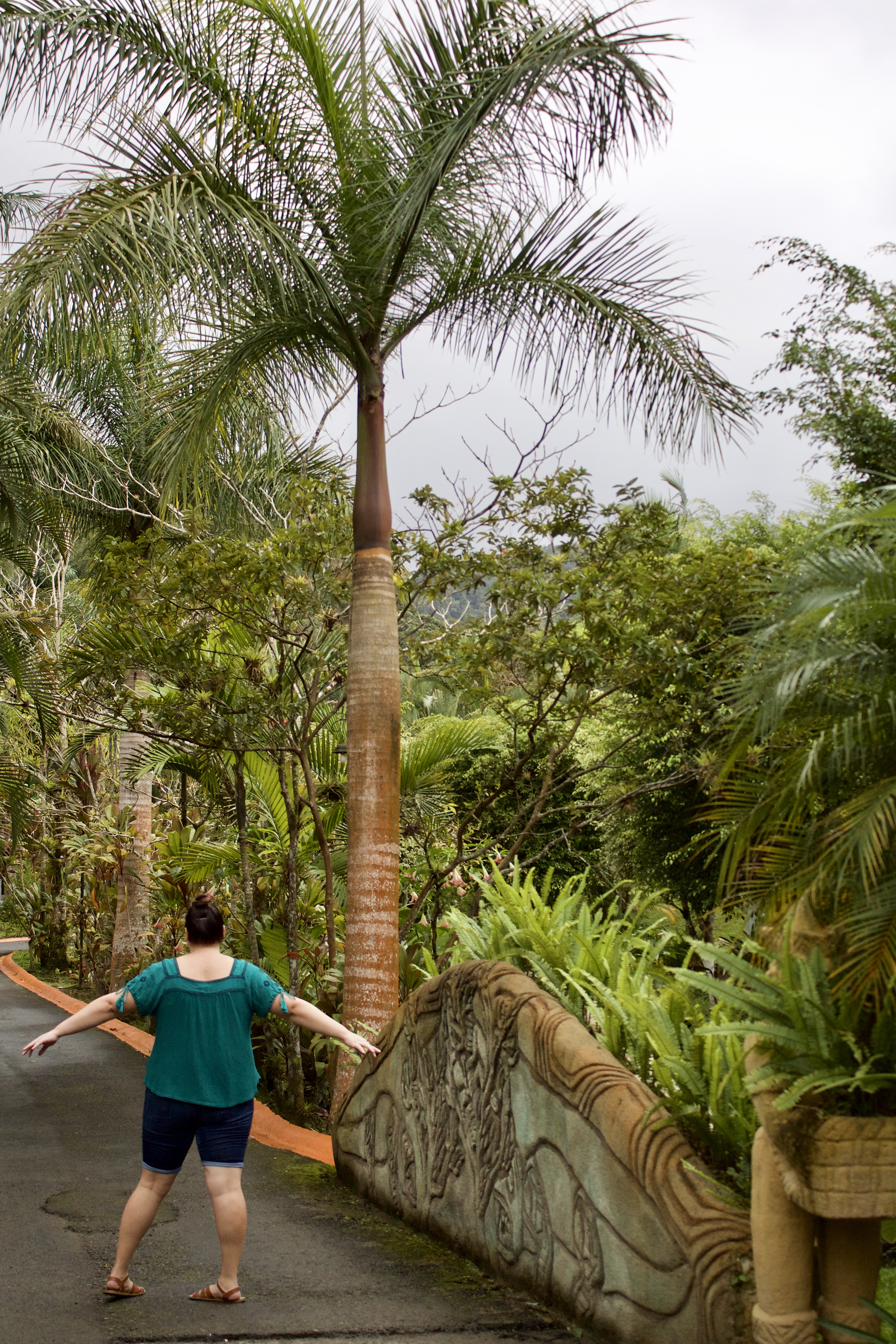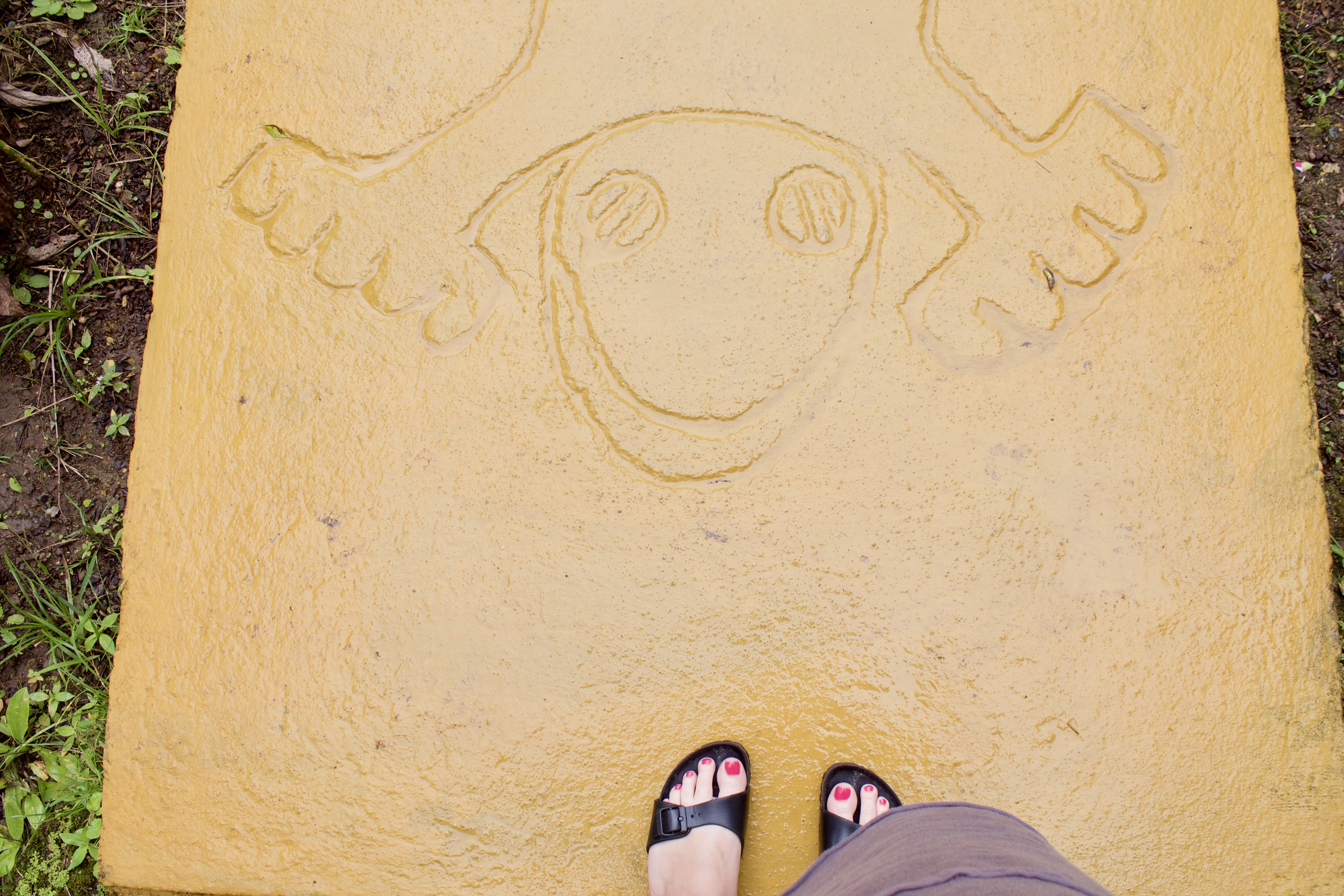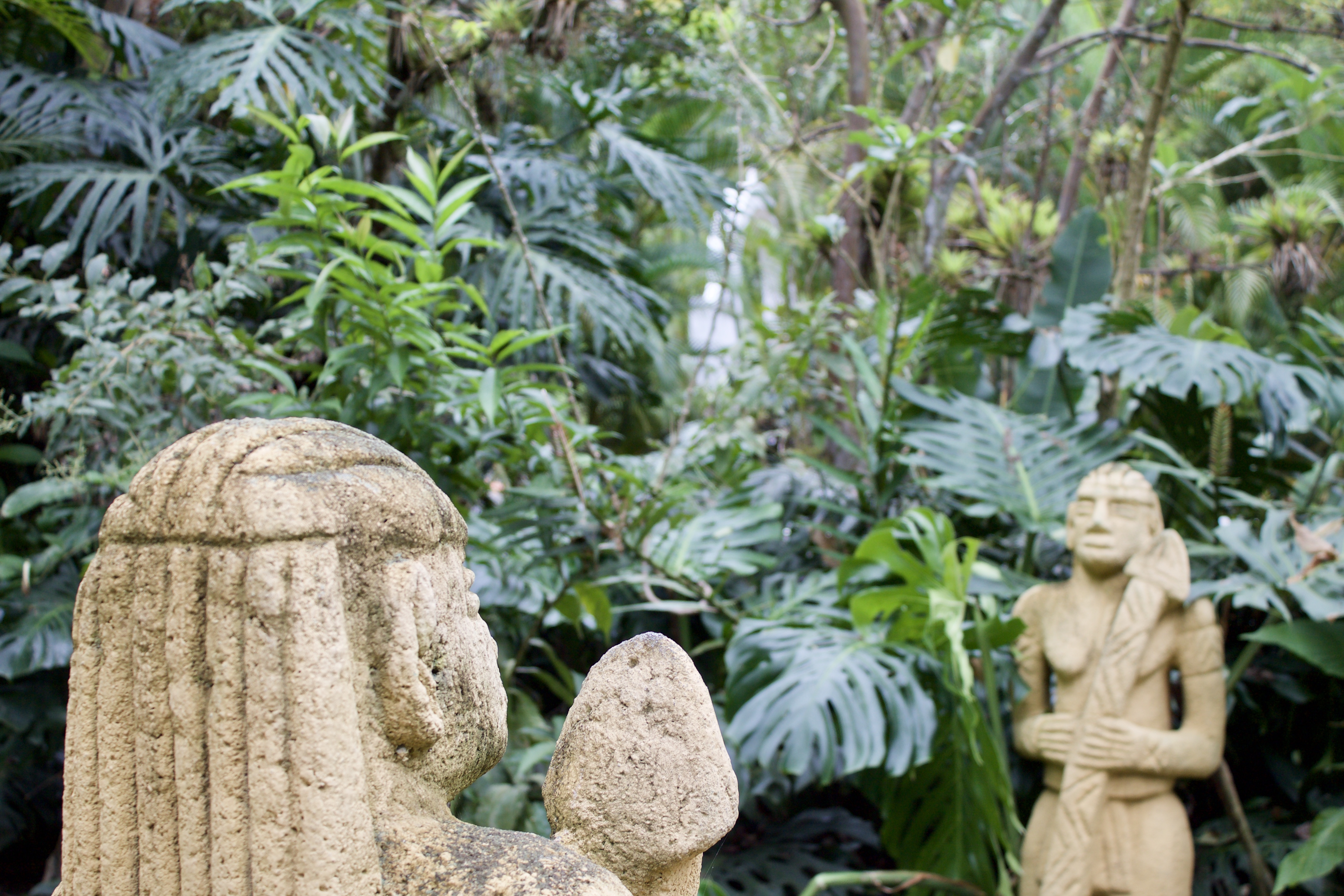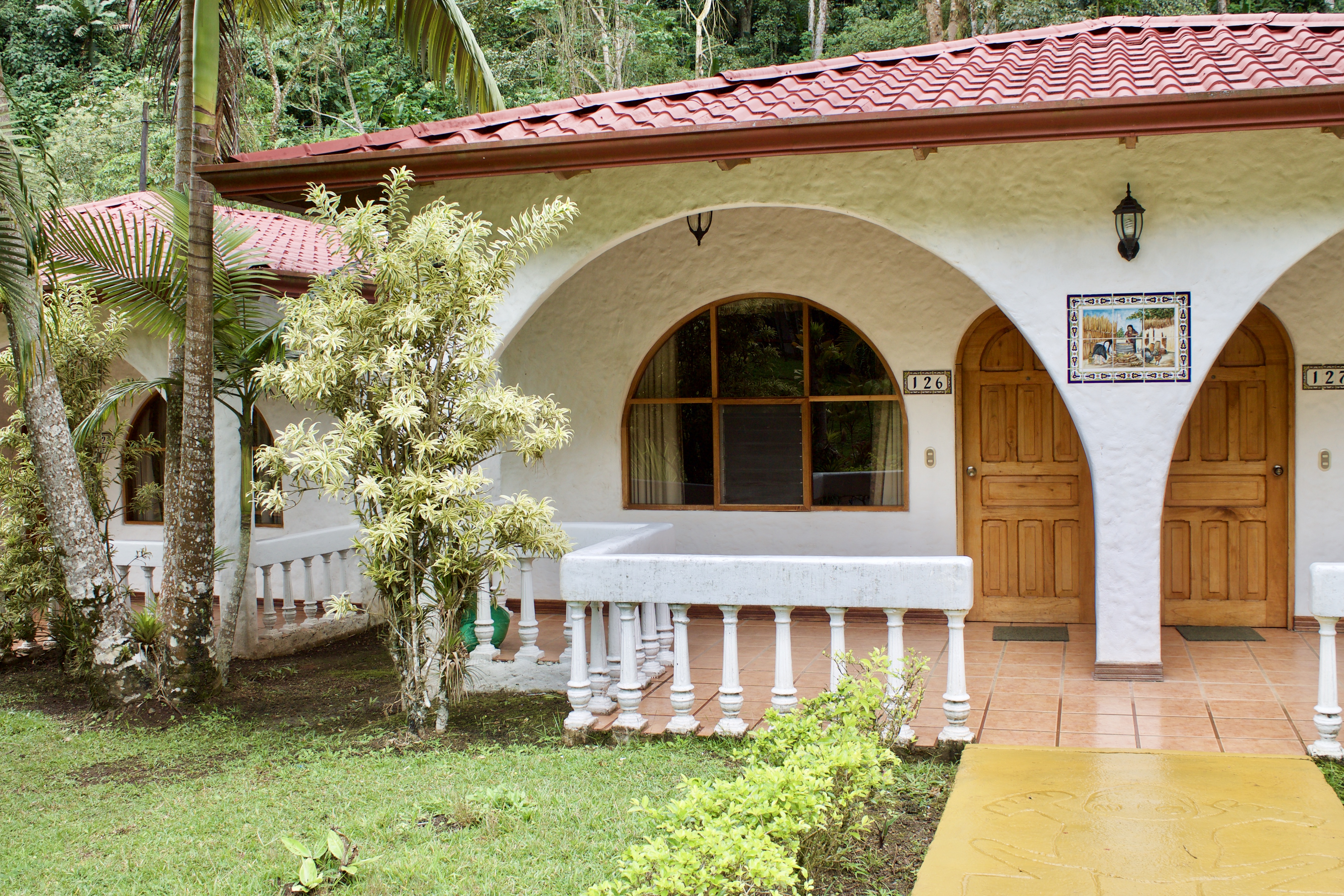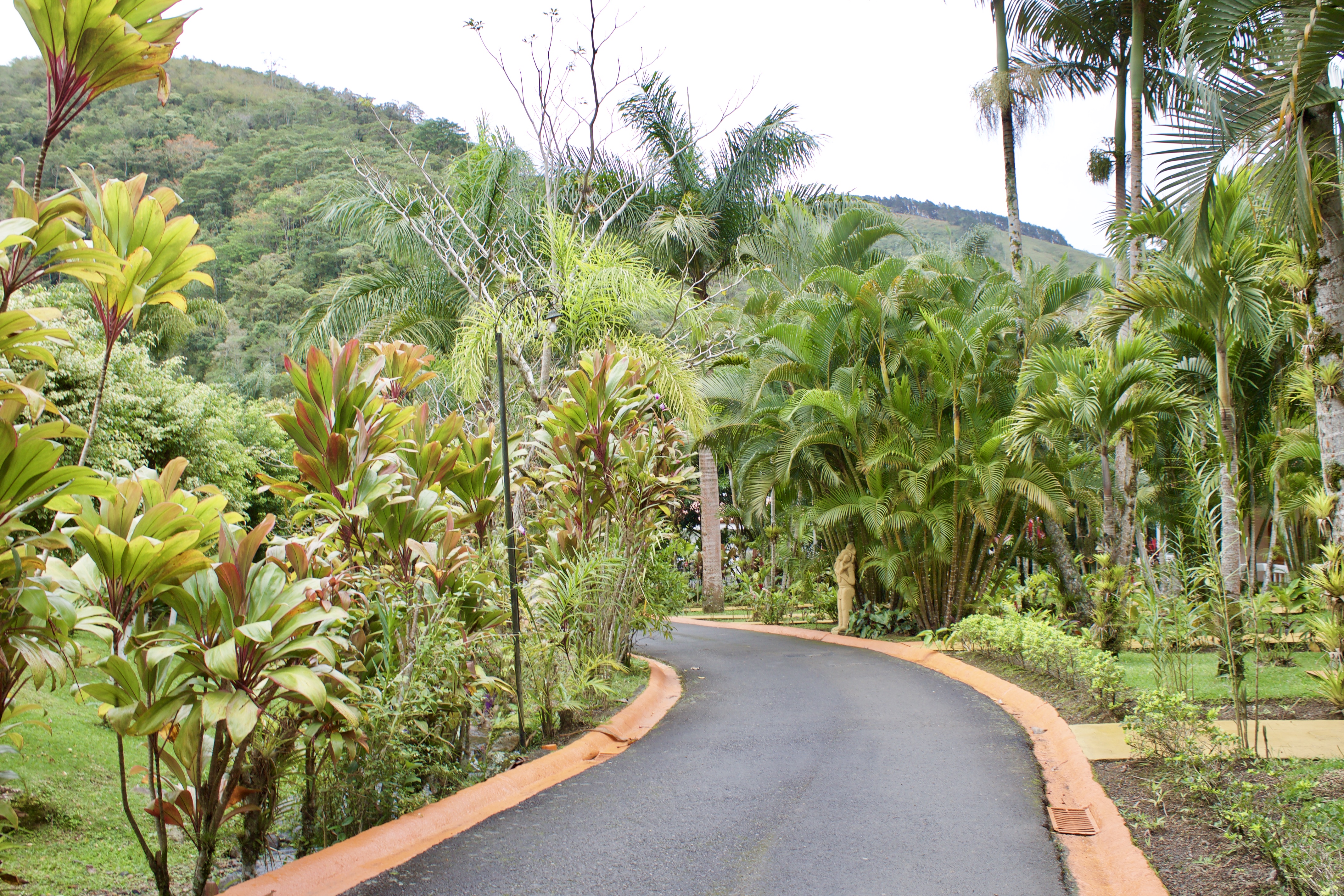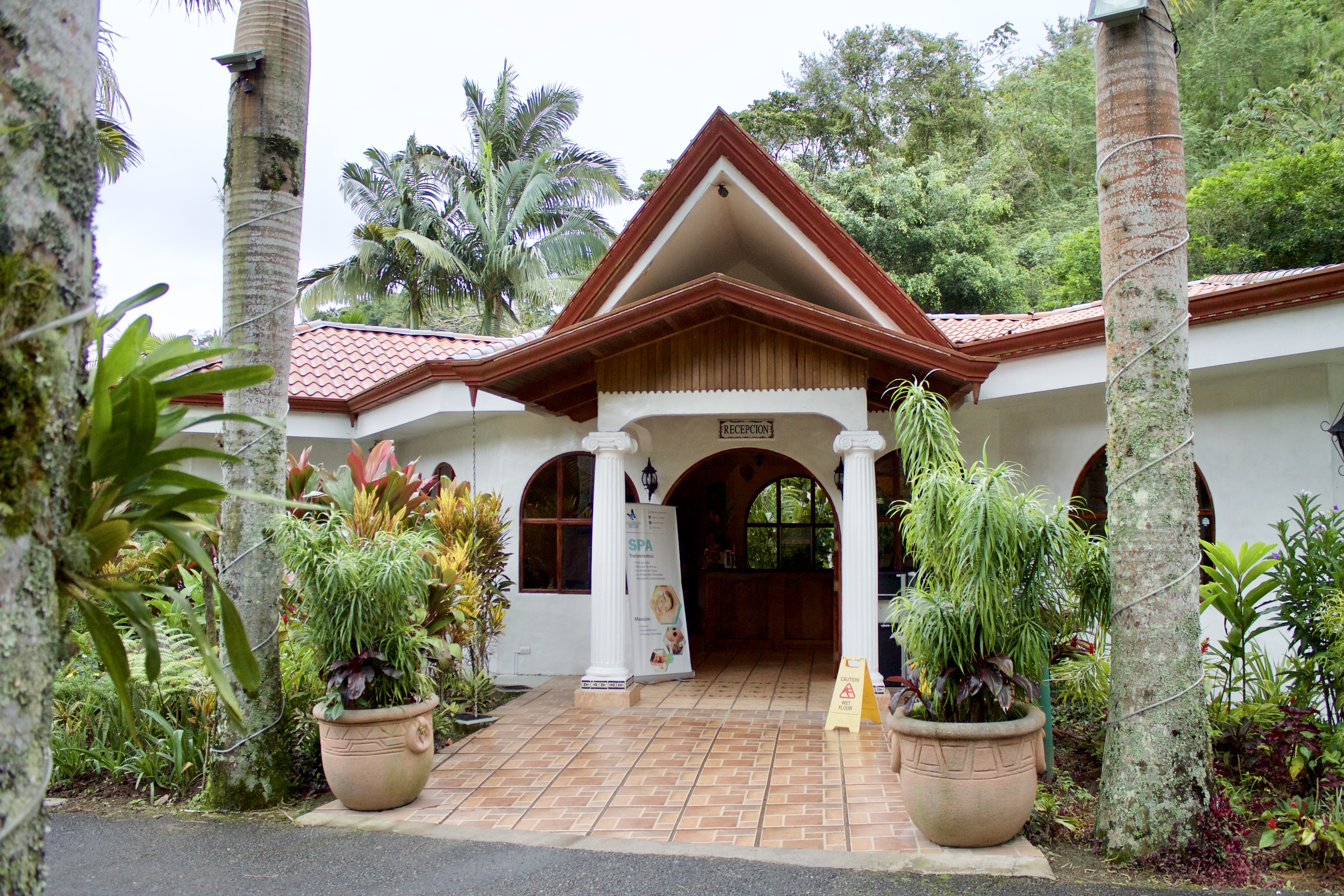 Our 1st night in Costa Rica was spent at this amazing property- Hotel Rio Perlas! This resort is near Cartago, Costa Rica in the Orosi Valley. When we arrived I couldn't believe that I would be staying in this amazing country for the next 11 days. The grounds at Hotel Rio Perlas are beautiful! I love how secluded it is. Hotel Rio Perlas is away from everything else & tucked up at the top of a road. You literally feel like you are in a cloud & you basically are! Since Hotel Rio Perlas is so secluded they have 2 restaurants on site. The 1st night we were there we went to dinner at their restaurant expecting the food to be okay but were pleasantly surprised. The chicken that I had was the best that I had during the whole trip. The restaurants were beautiful & romantic. In the mornings there is a traditional breakfast that is included & it was very nice to have the opportunity to sit down & plan our day out as we enjoyed fresh fruit.
I loved the pool on property! The property of the resort isn't so huge that the pool was ever too busy- you feel like you are able to fully relax. There is even a swim up pool bar which was a fun touch! There were 2 different pools on property & they were both heated by thermal springs which was way cool! Eric & I didn't make it to the spa but they also have a spa that looked amazing. We ran out of time or we totally would have tried it out. We read over the services they offered a few times & they all sounded so relaxing! Hotel Rio Perlas is the only mountain & spa resort in the area! During your stay there are so many things to do if you decide to venture out. We pretty much just enjoyed relaxing haha. There are a few volcanoes near as well as a national park that I have heard is awesome.
Hotel Rio Perlas is great because it is pretty close to the airport but it is far enough away that you are out of the city. We were so far away from any sound or light. I loved looking at the stars & being in the clouds every day. From the property there are many hiking trails, swimming ponds & picnic areas. Many fun colorful birds can be seen so if you are a bird watcher you will love it!
The resort has a gate with a guard always there so we knew our car would be safe during our stay. If you are planning a wedding, conference etc they have got you covered. There is even a cute church on the property! Hotel Rio Perlas is also great for groups because of the restaurant- let them cook for you- you won't regret it. I love the charm & variety of villas you can stay in. The resort has 65 rooms & a variety of different sizes & accommodations. No matter the reason for your stay there is so much to love!
You will enjoy every second of your stay at Hotel Rio Perlas! I can't wait to come back!