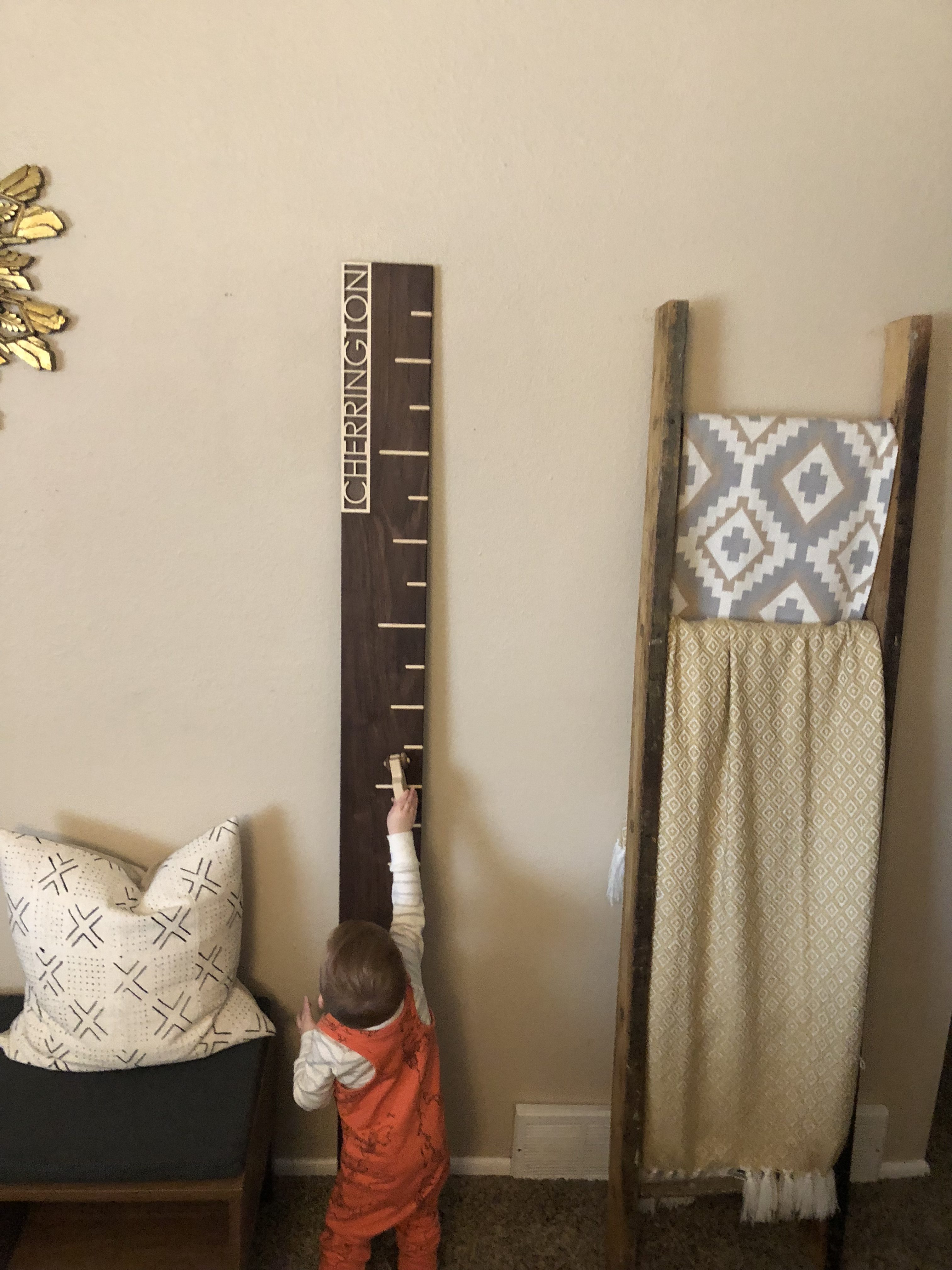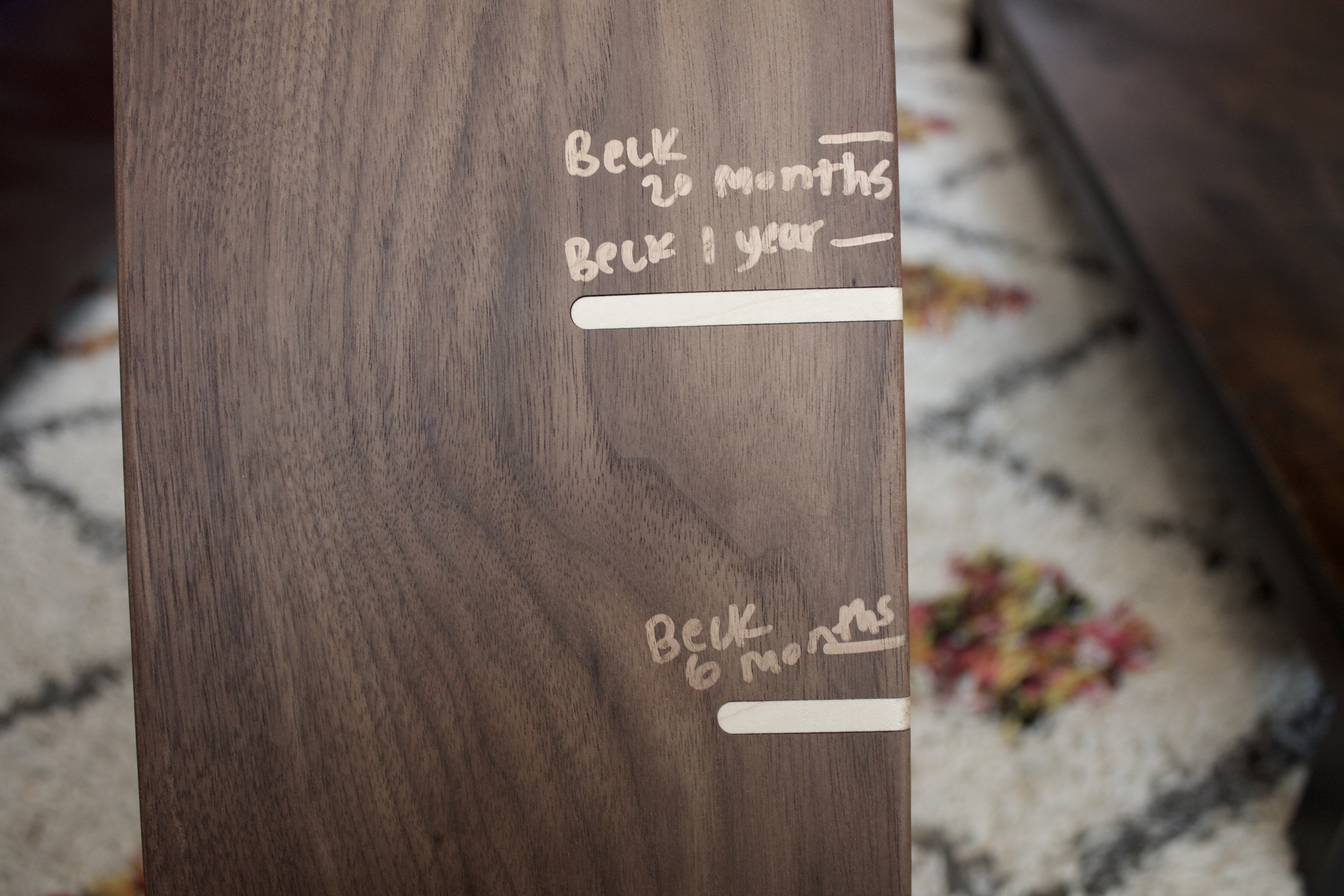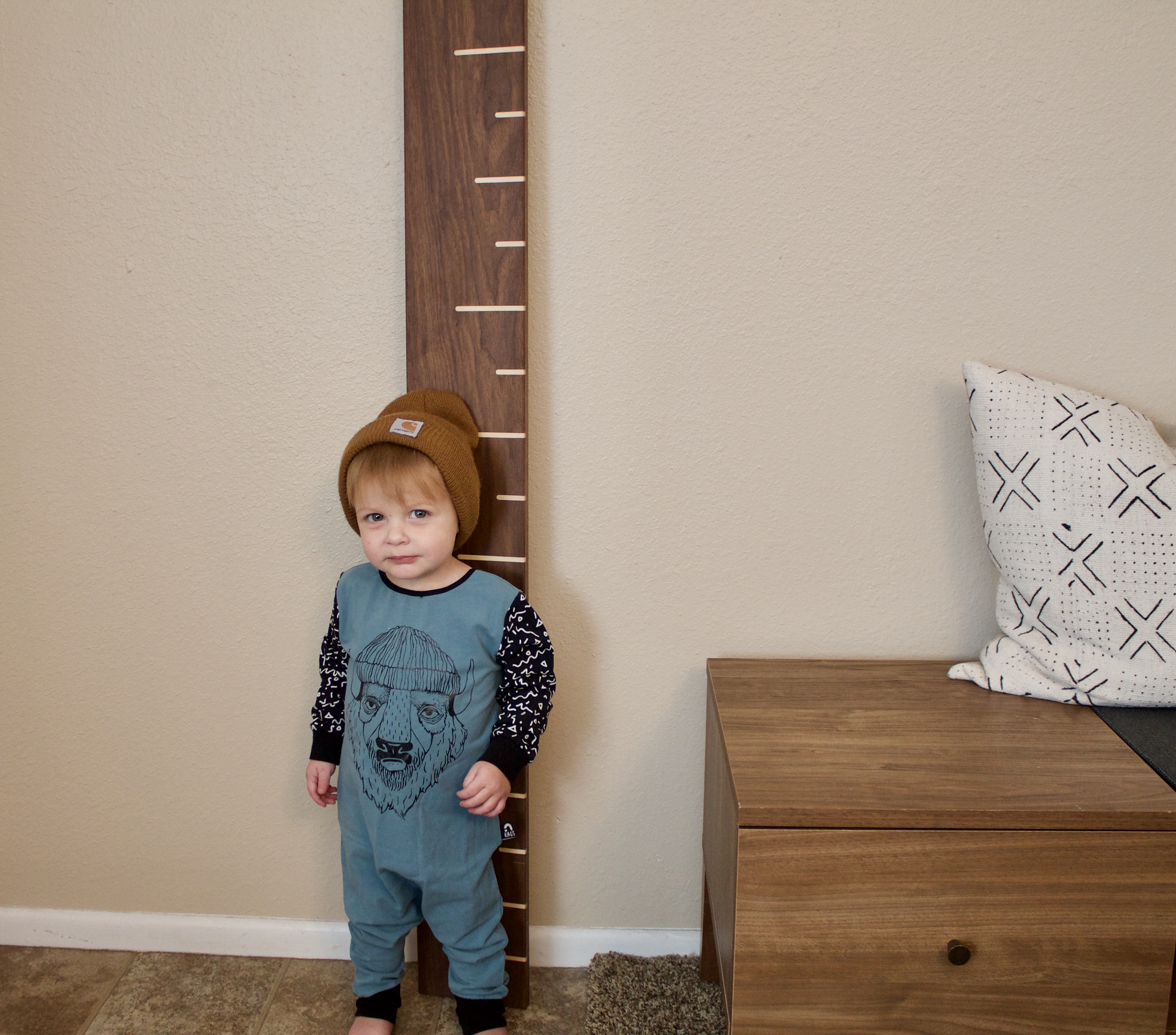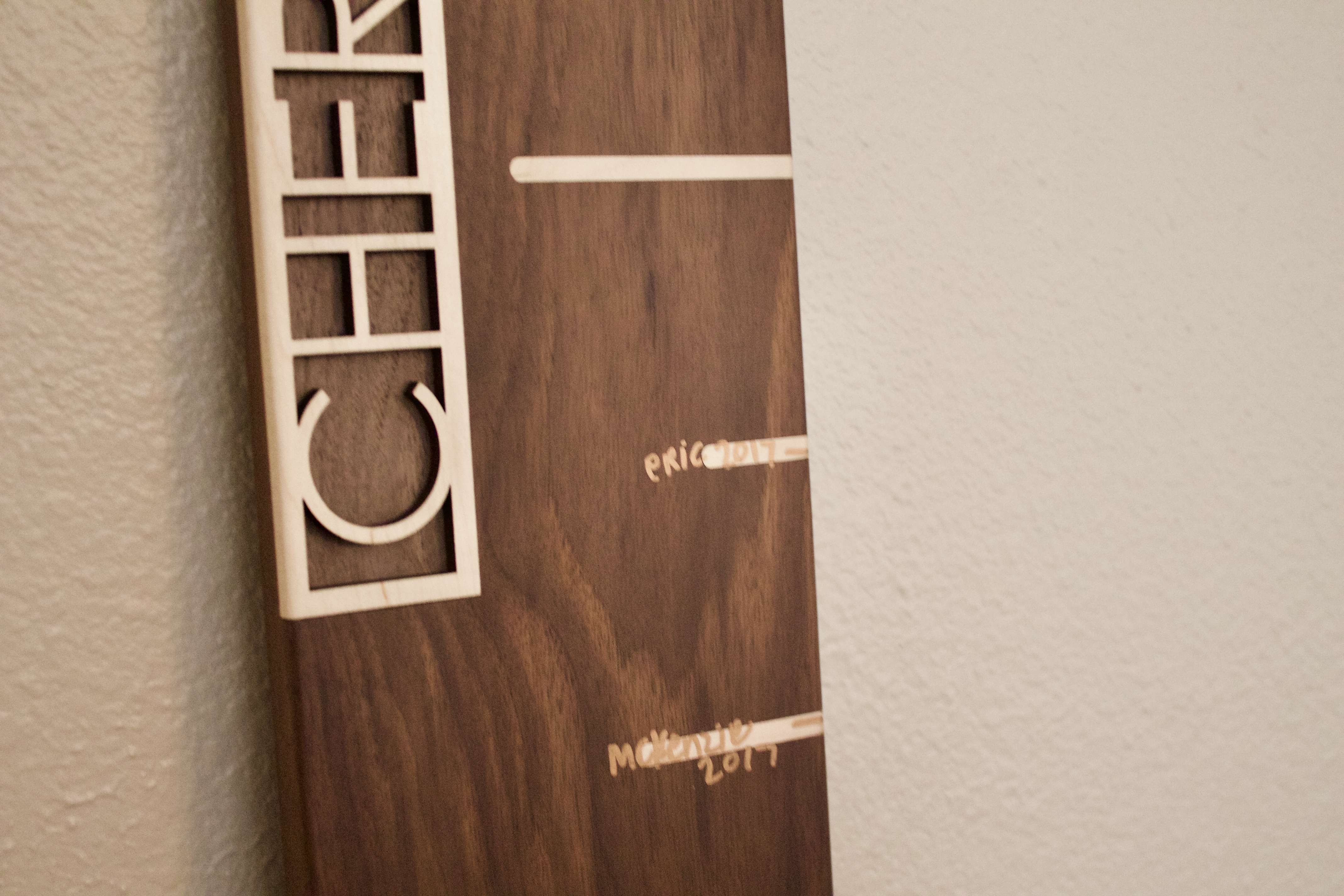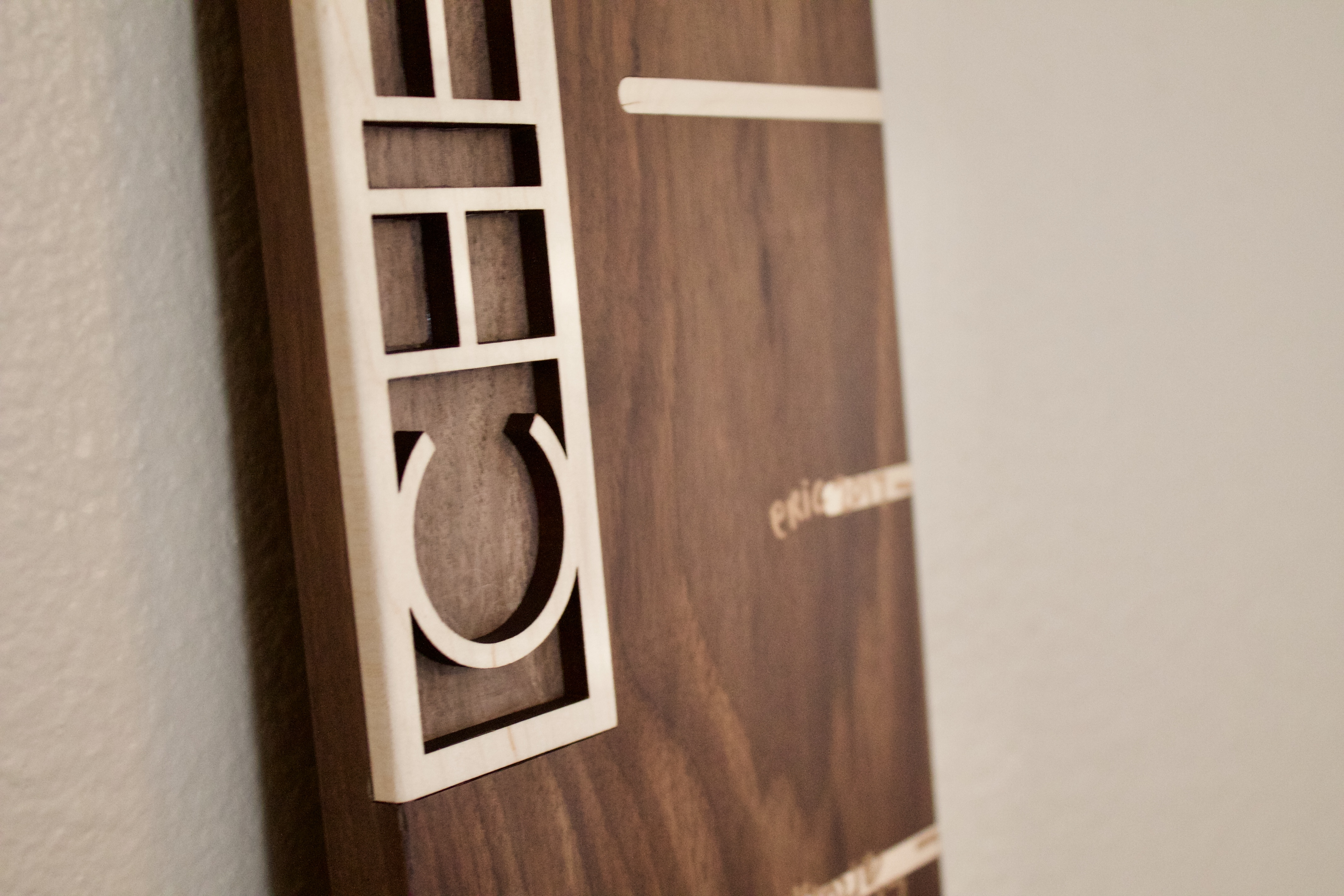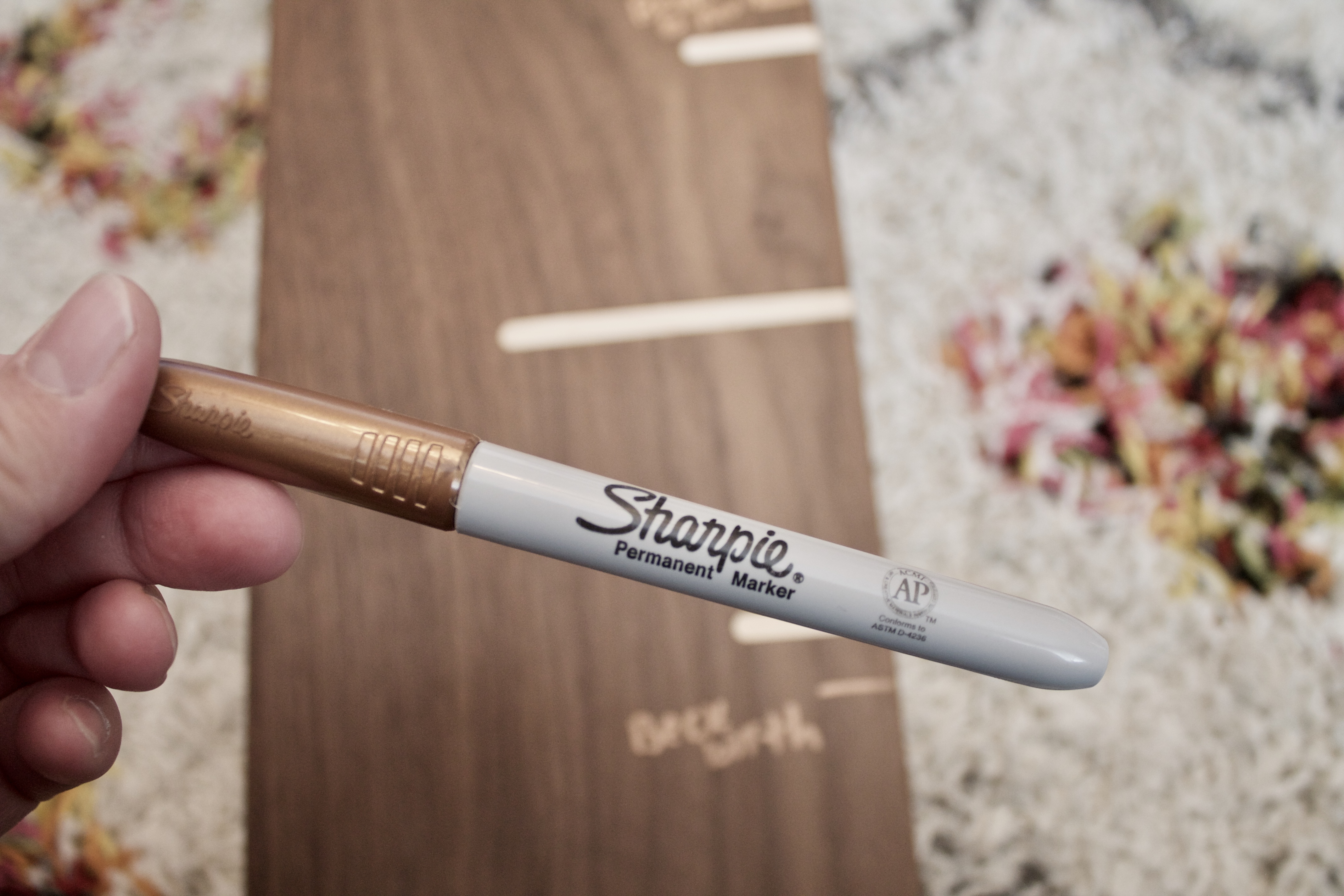 If you have been around for a little while at all you know that I love Little Sapling Toys! I seriously love them so much! I have so many of their wood teethers, wooden toys, wood lacing toys & so much more! Not only do I love their products but I love the people who run the company. I am talking about the most genuine & caring people. I have toured their amazing shop & always want to be apart of everything they have going on. They are local to Utah County which of course makes me love them even more!
Another reason I love Little Sapling so much is that they create so many products that offer special memories. I have the cutest truck for them that has Beck's name on it & I gave it to him for his 1st Christmas. Little Sapling Toys personalizes so many things that make such precious keepsakes. I love their ornaments, we have one of their wooden stools as well with Cherrington on it.
For Christmas Beck got their wooden tool set from his cousin & it is so dang cute! My goal is to own all of their products & we are almost there! If you have littles ones or need a gift for little ones – so everyone haha Little Sapling Toys is going to be your new go to!
Our newest Little Sapling addition to our home is this beautiful growth chart! The quality is unreal & will last for years aka forever! I love that it is something that is so beautiful that it isn't just used for memories but also home decor! I want to always have this displayed where people can see it- it's that beautiful!
I can't think of a better gift to give your parents! Grandparents are so hard to shop for, this would be amazing to have in their home while they watch their kids & grandparents grow. This growth chart would also make the sweetest baby shower present ever! You may notice that there are no numbers on the chart- which I love. You can choose where you hang the chart. I wrote on the back of mine to always hang at a foot off the ground. That way the measurements will always be the same & it is easy to calculate.
I posted about this amazing Growth Chart on Instagram & I had a lot of people ask you would use to write on the chart with. I was worried about this & wanted to find something that would look good. I used this Bronze Sharpie & I love how it turned out! I also have a Gold one & that looks good too! I was saying when I picked up the chart how it is too pretty to write on. Kimber the owner who I love- said in the future years all your kids are going to care about is seeing your handwriting. She is so right! My grandma has a growth chart that she has had since my dad was little & I love her scribbles so much! Seeing my height next to my dad's at the same age is so cool! I can't wait to have this same special heirloom. It would also be cool to have separate ones for your kids that are in their rooms. I love having our last name on it though!  I can't say enough good things about this growth chart & the small shop that makes it. Shop small & you will notice the quality they create is unreal!