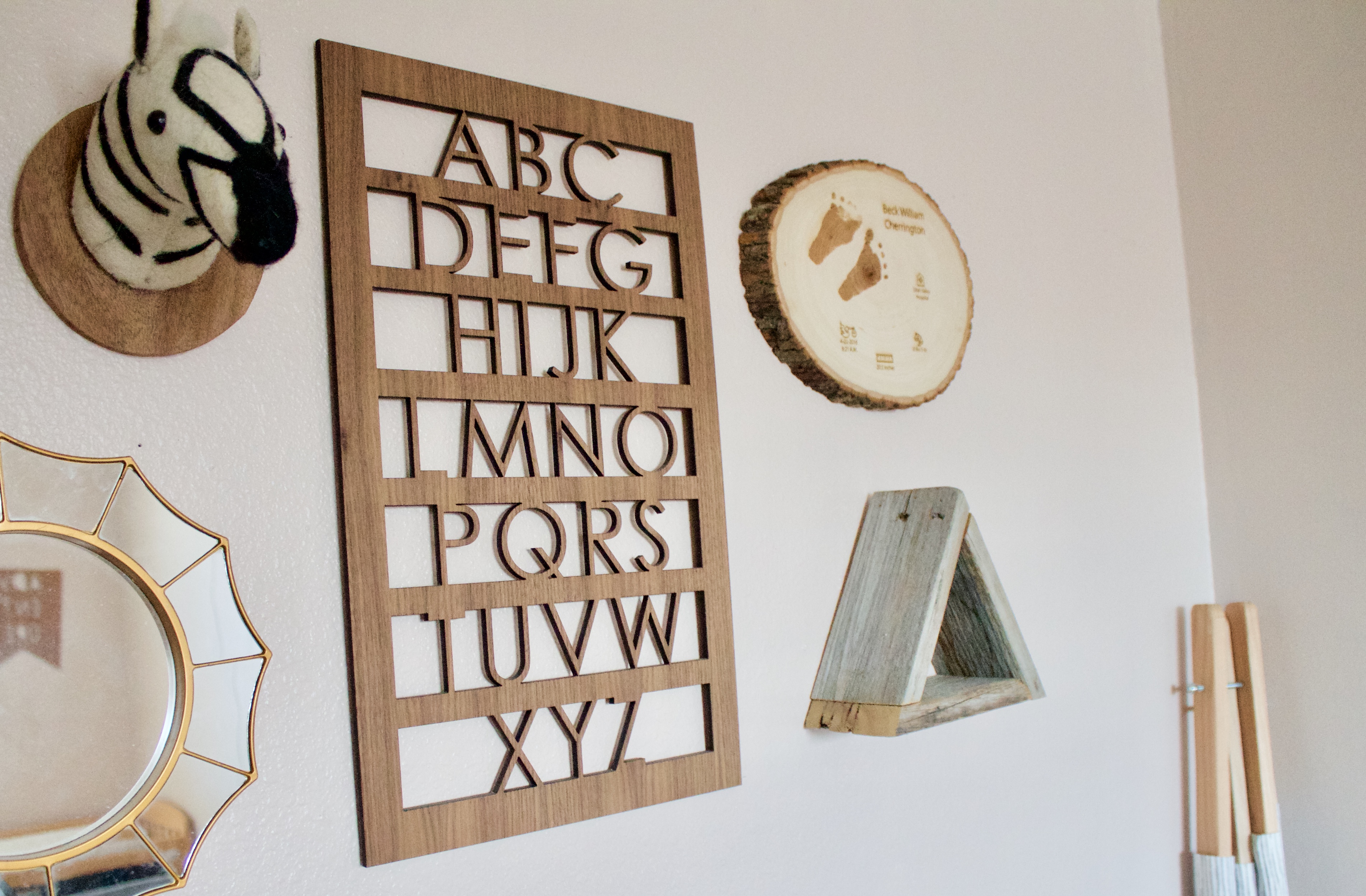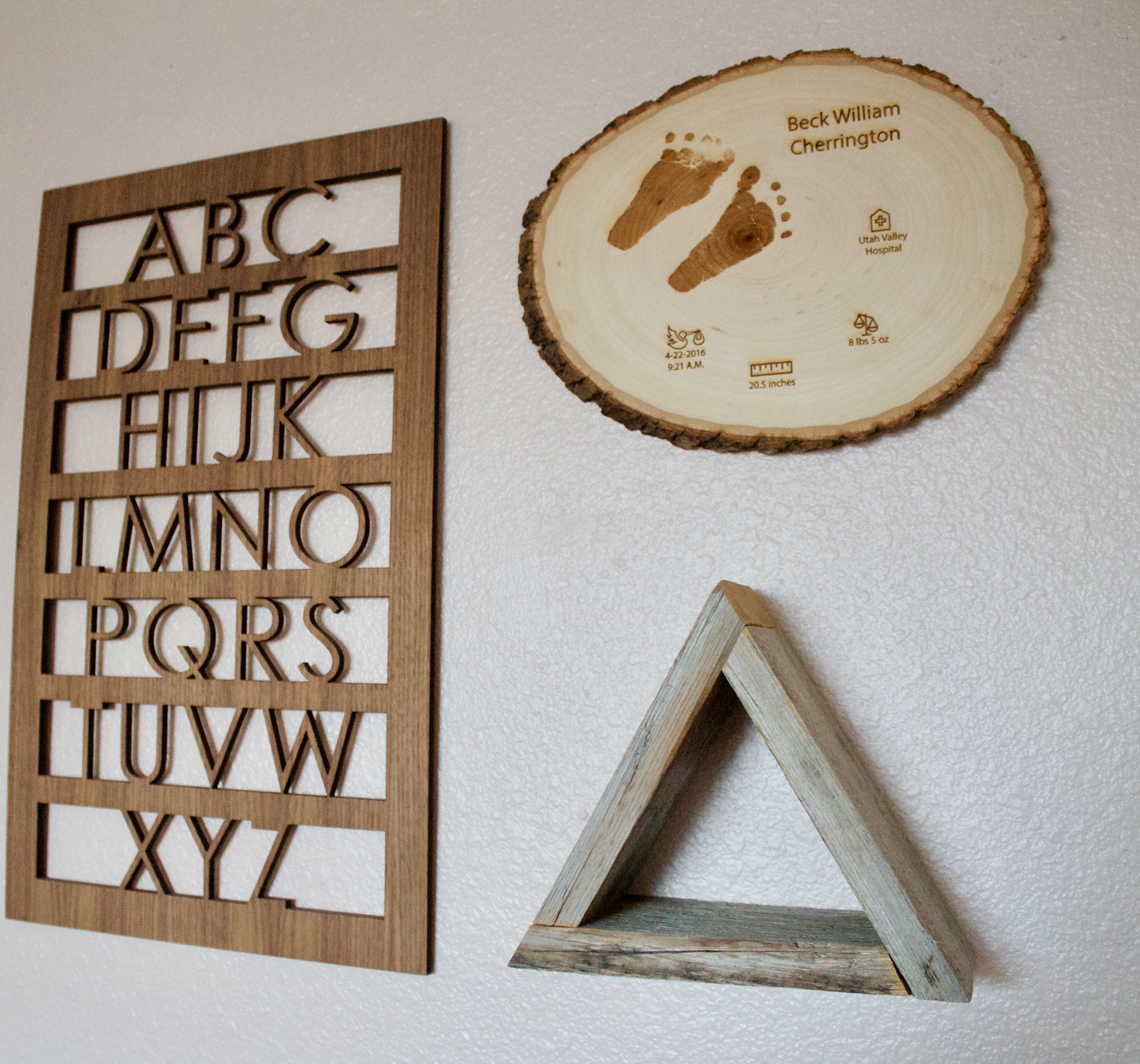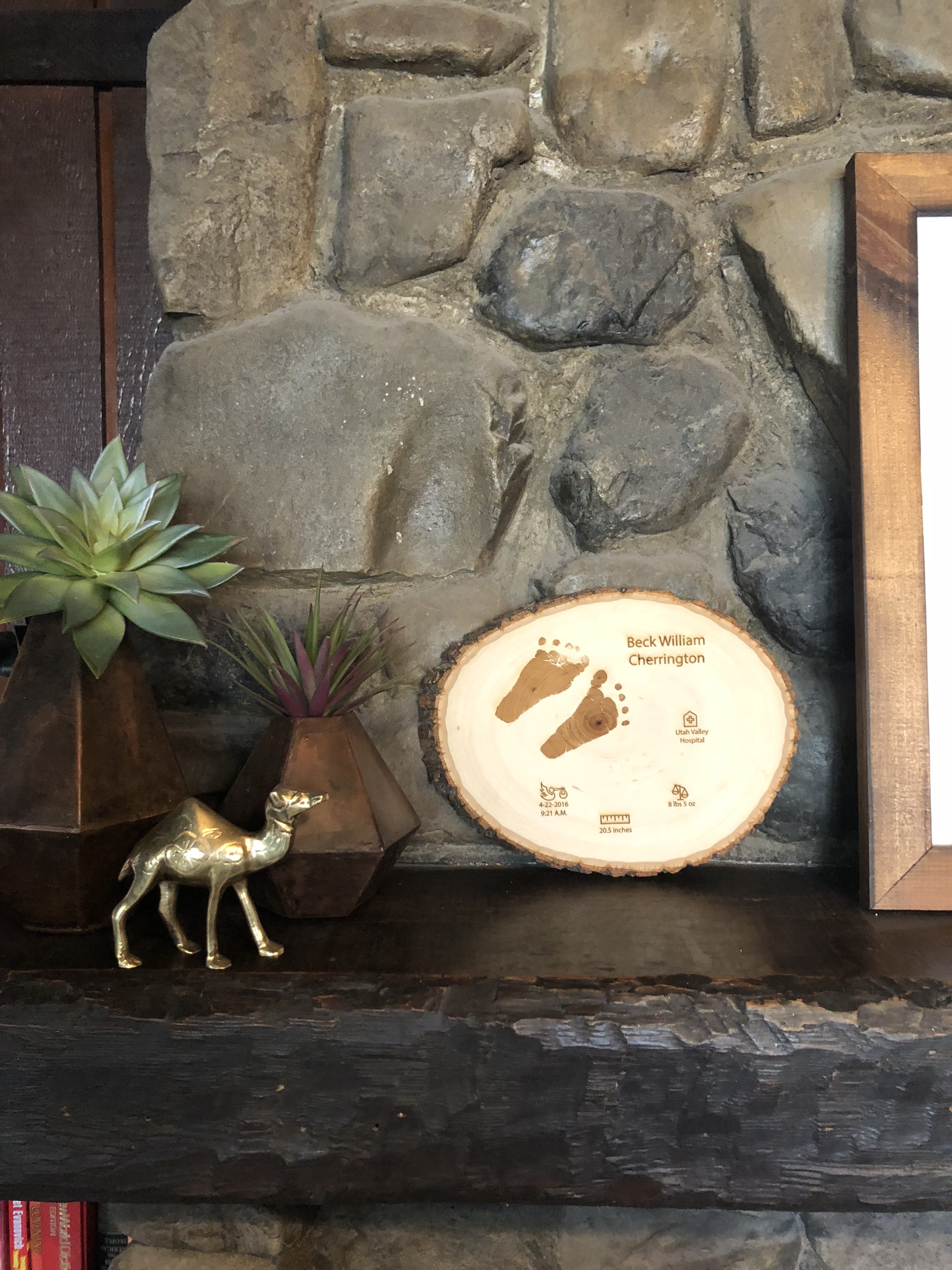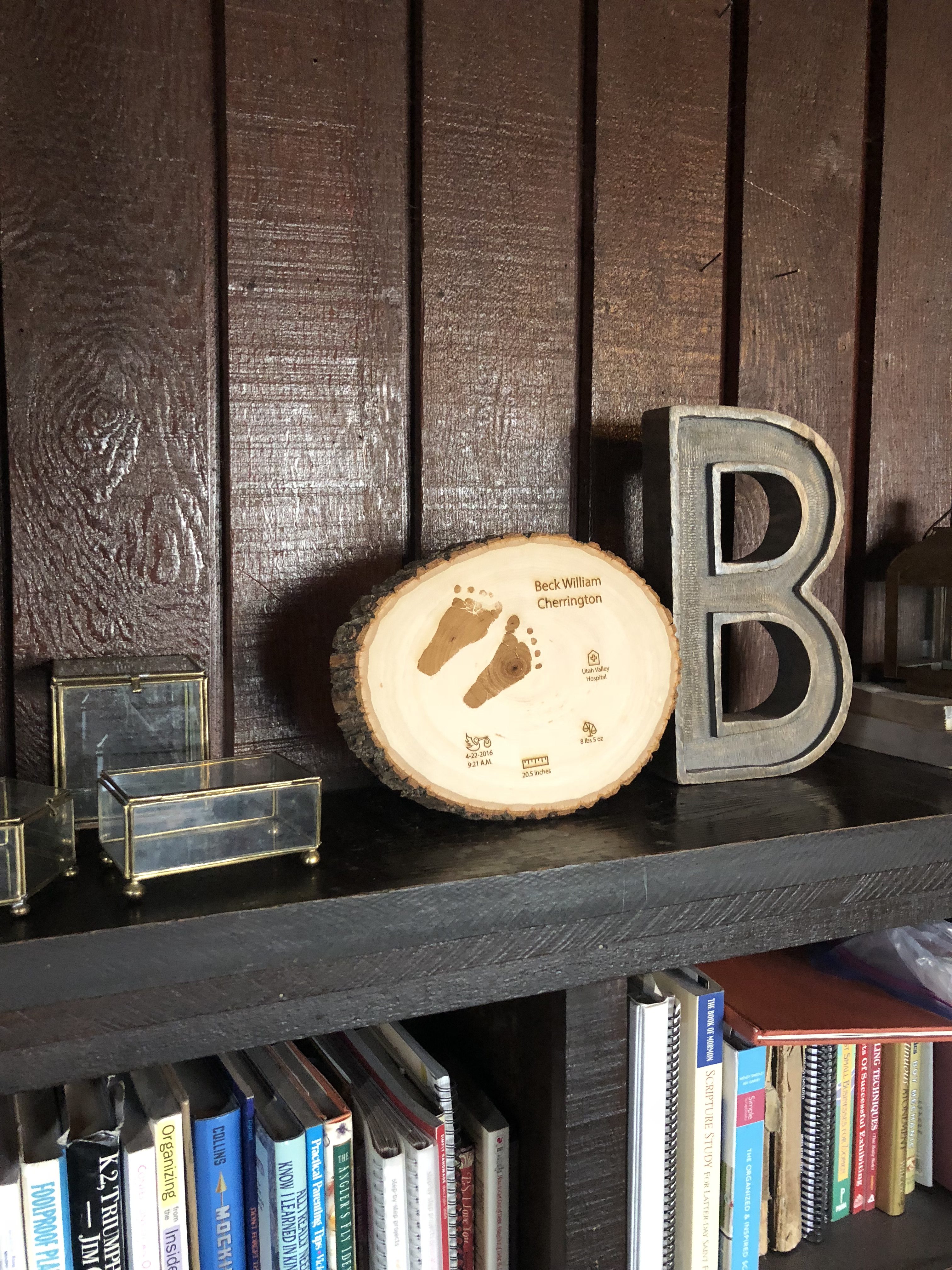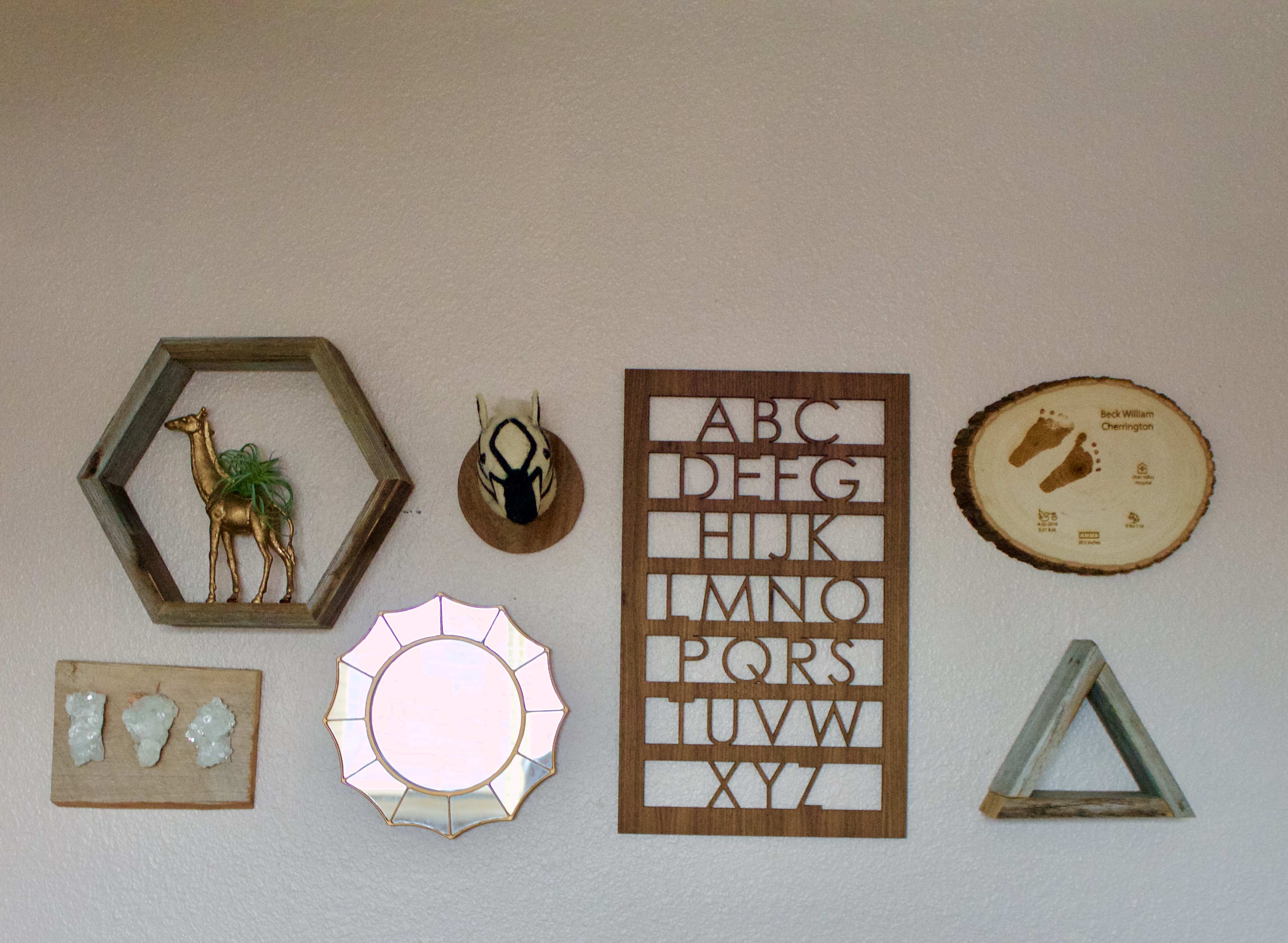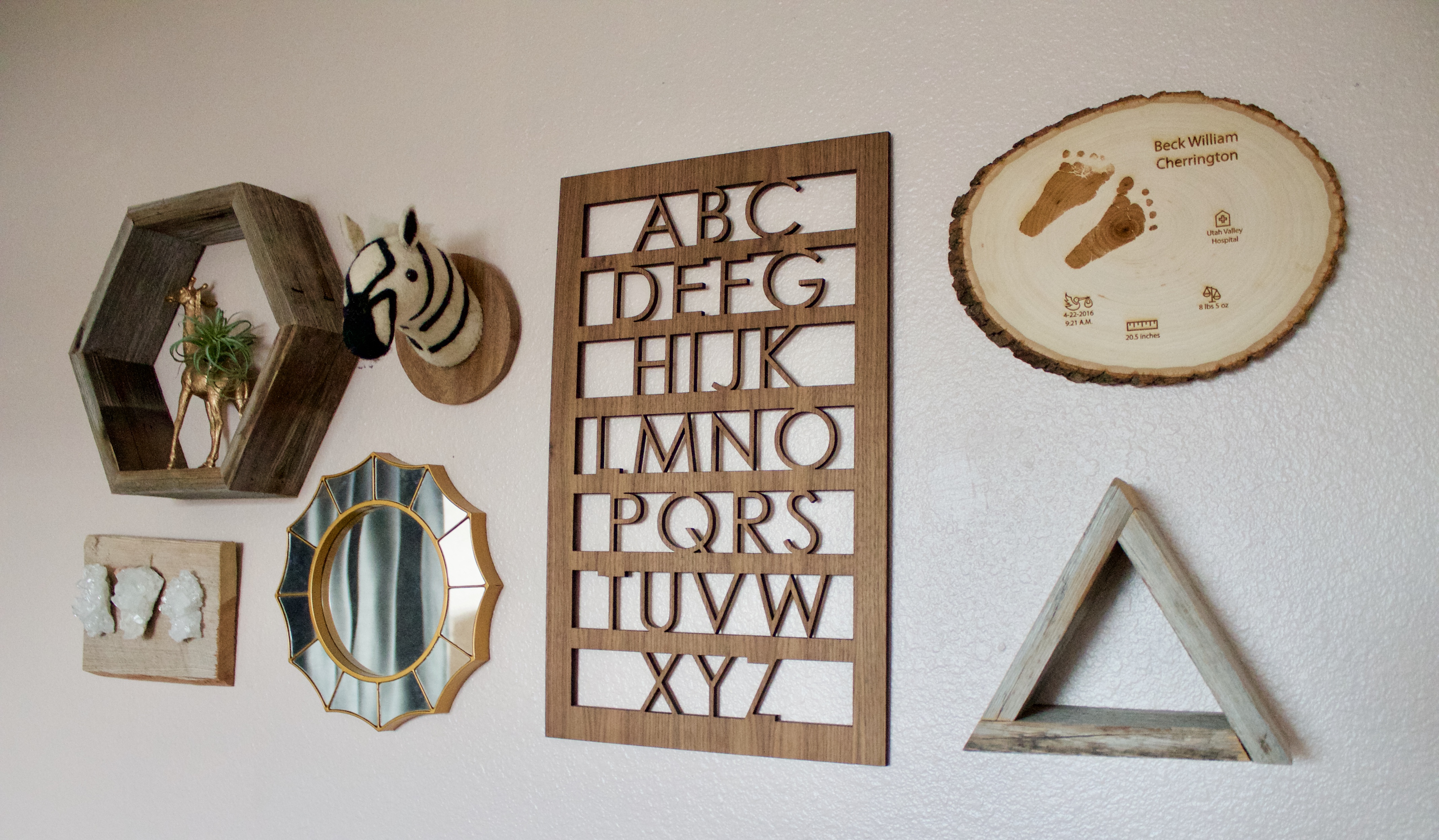 Happy New Year! I can hardly believe that Beck will be turning 2 in a few months! I almost had a little stress out today about how I should start planning his birthday party but then I told myself to calm down haha. 2017 was a good one but I love fresh starts & am so excited to see what 2018 brings!
Look at this precious wooden plaque from the company Xtched. Can you even believe that Beck's footprints were ever that small? Also I love that I won't ever have mom brain & forget Beck's birth stats because that is totally possible. At first I had this plaque hanging in my living room & then I decided that it had to be in Beck's room. I love staring at it when I am in his room spending precious playtime with him or rocking him to sleep.
If you are looking for a baby gift- I can't imagine a better gift to give someone that has recently had a baby. Xtched also makes precious glass ornaments that showcase your little one.
Don't you wish you had one of these precious keepsakes from when you were a baby? I mean cue the tears! I love that this Xtched baby footprint sign is so special & that it will last through the years without going out of style. Xtched also makes other variations of this wood slice where you can include or not include various stats, quotes, footprints or pictures etc. I am so glad I included Beck's little feet because I just had his footprints loose in his baby book & I am sure they will get lost over the years.
I can't say enough good things about Xtched- check out their instagram here. Xtched offers a satisfaction guarantee- but don't worry you are going to love! Xtched also offers free shipping over $49 or you can pick up your pieces locally- Utah County! If you hurry they are currently offering having free shipping on all orders for a limited time!
Thanks for Xtched for partnering with me on this post. All thoughts & opinions are my own.