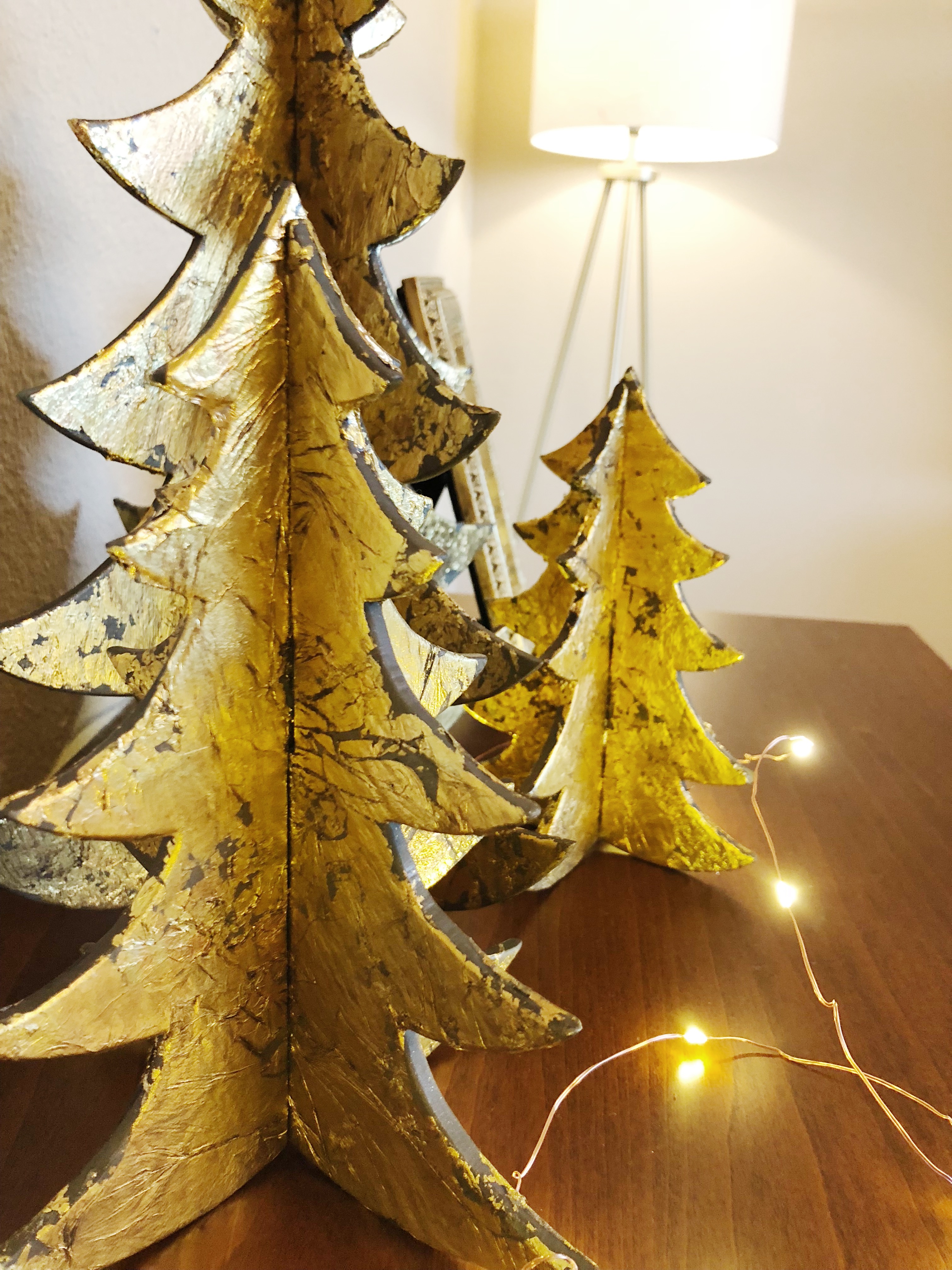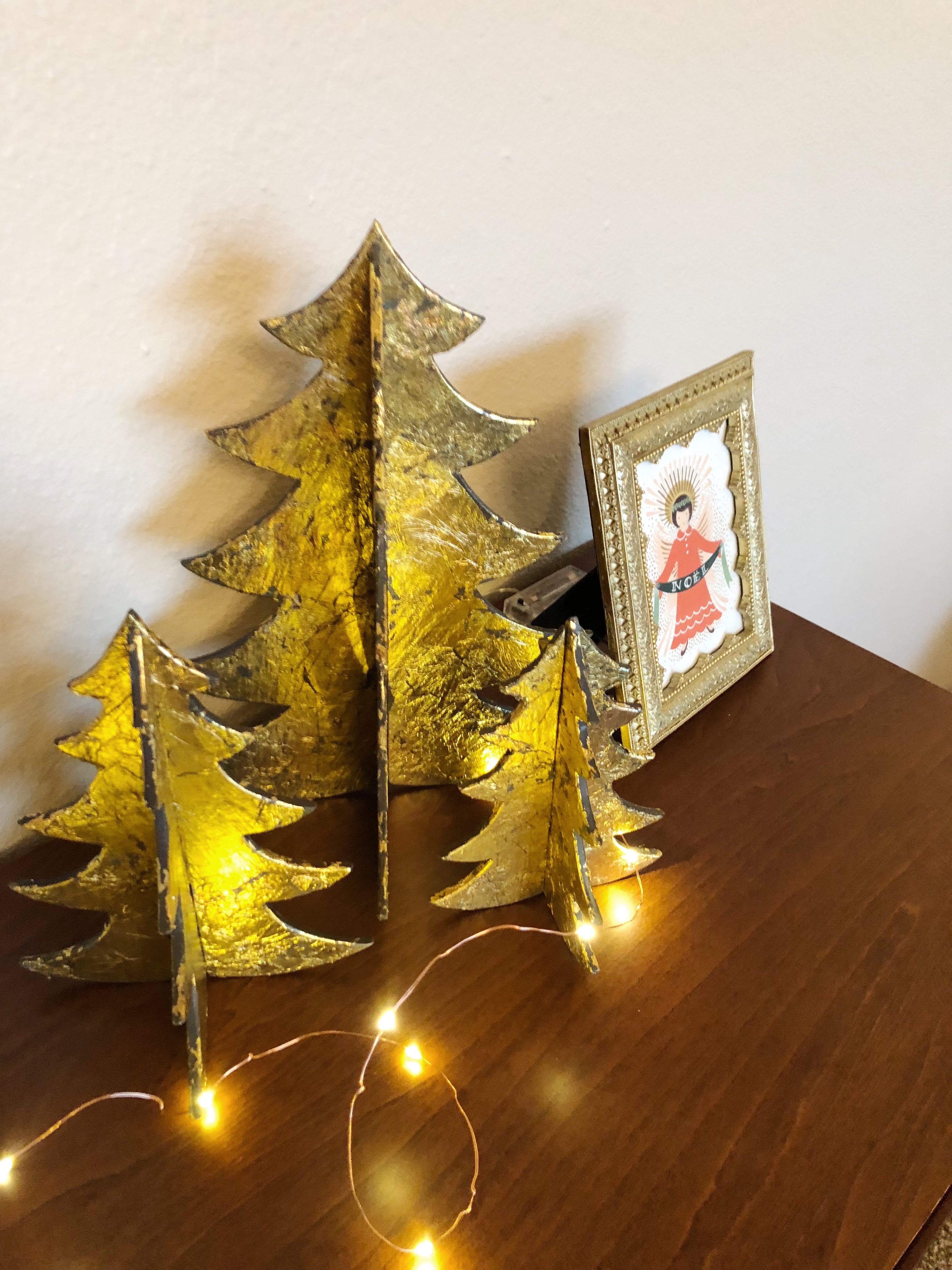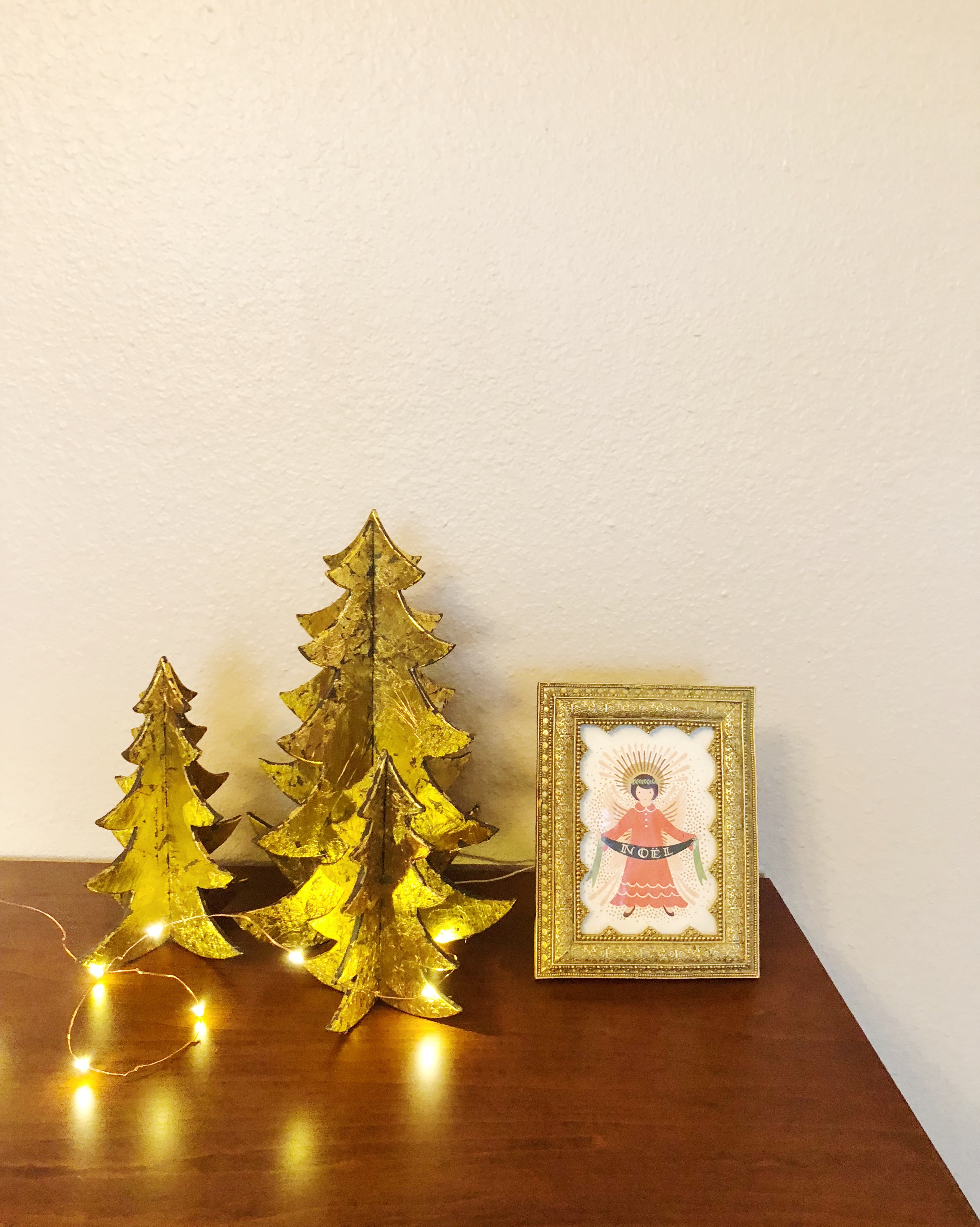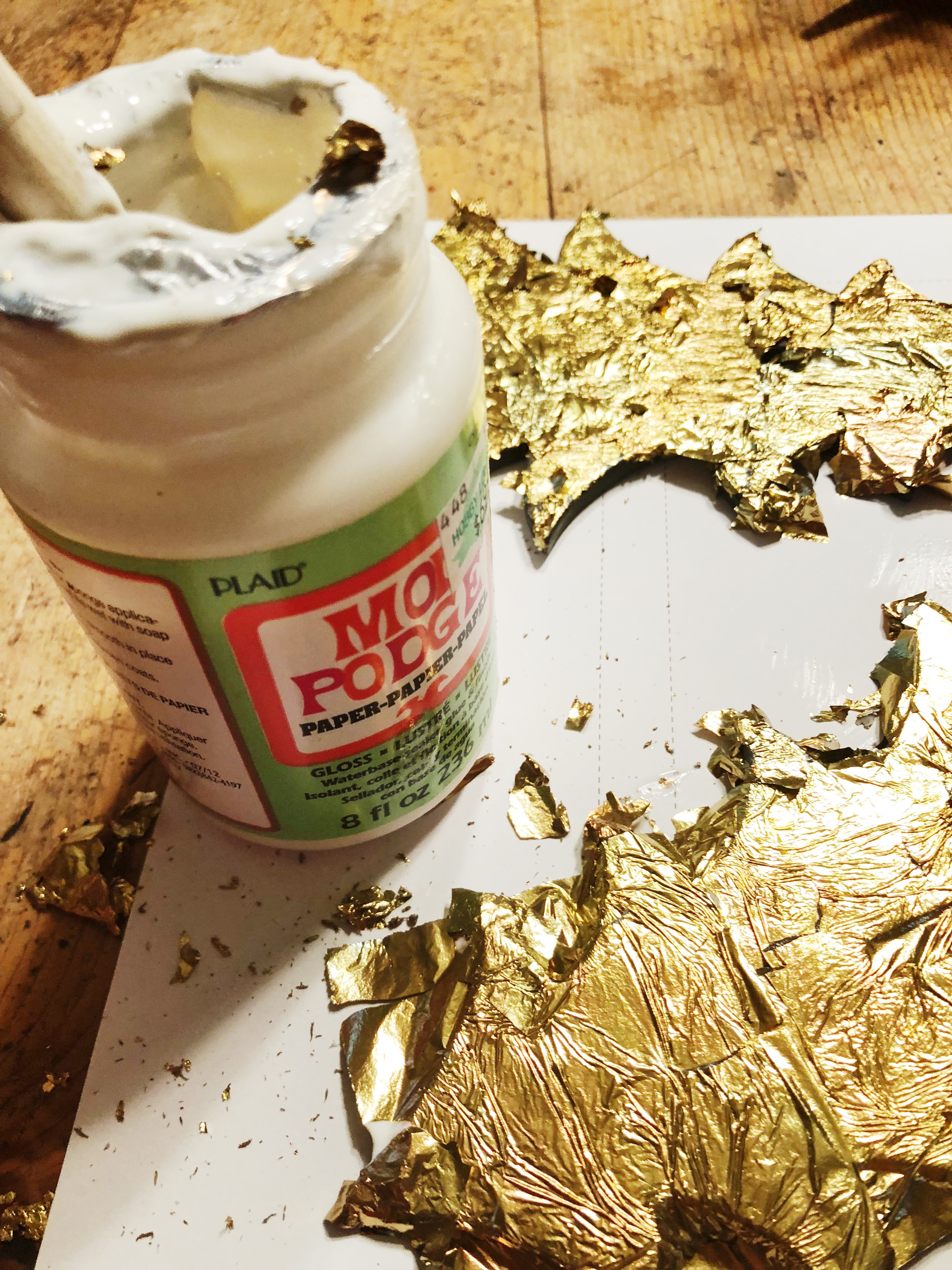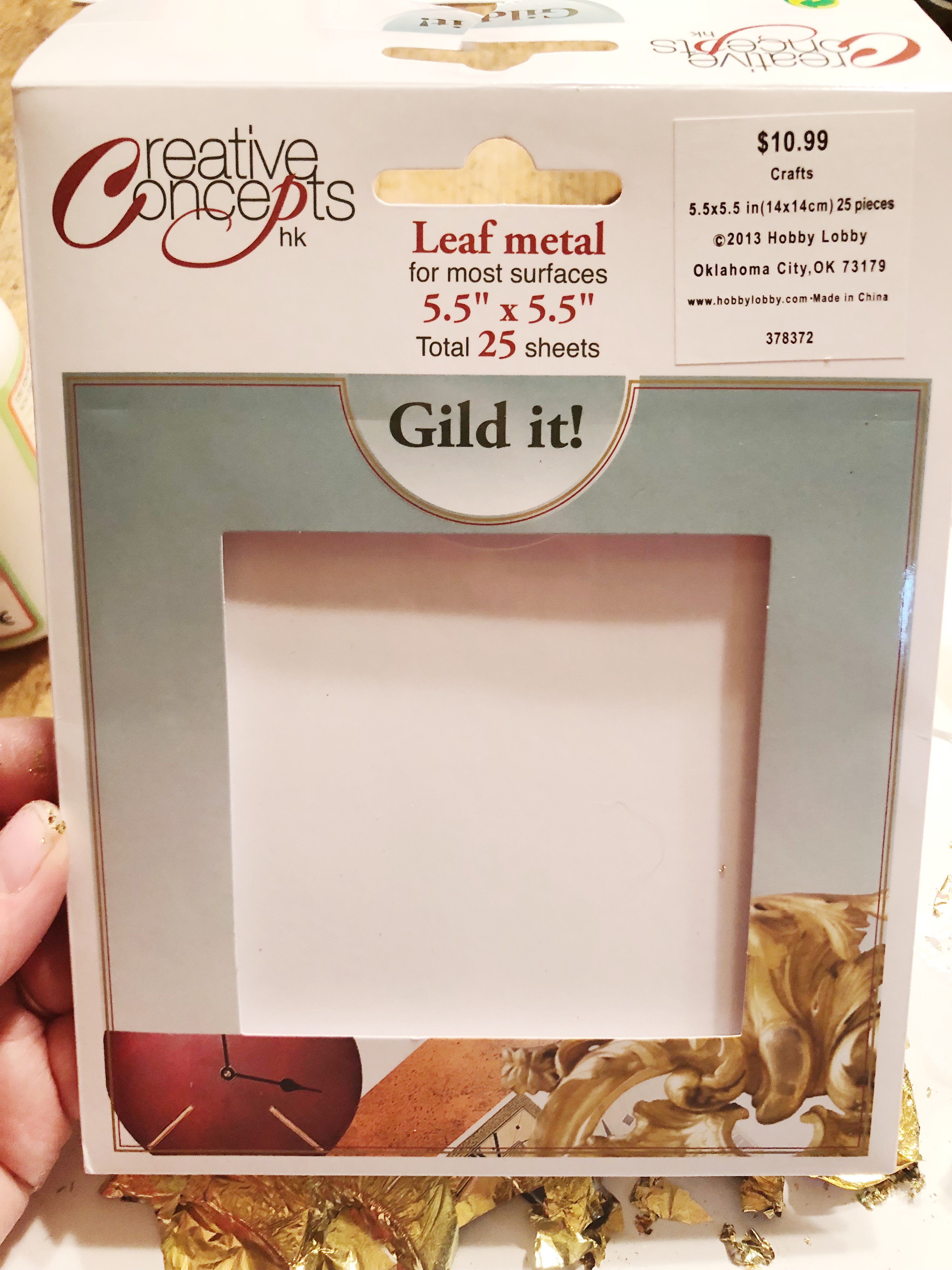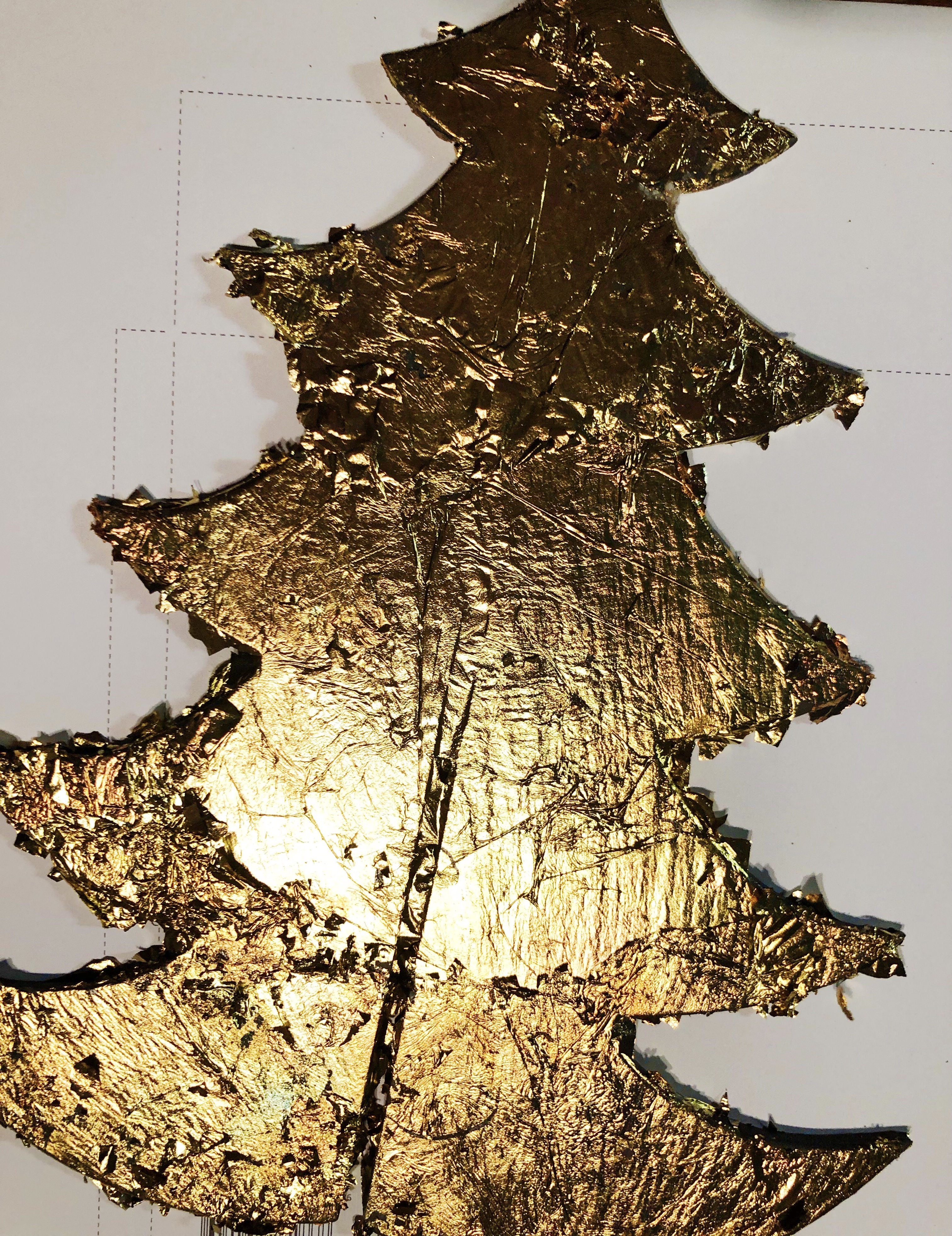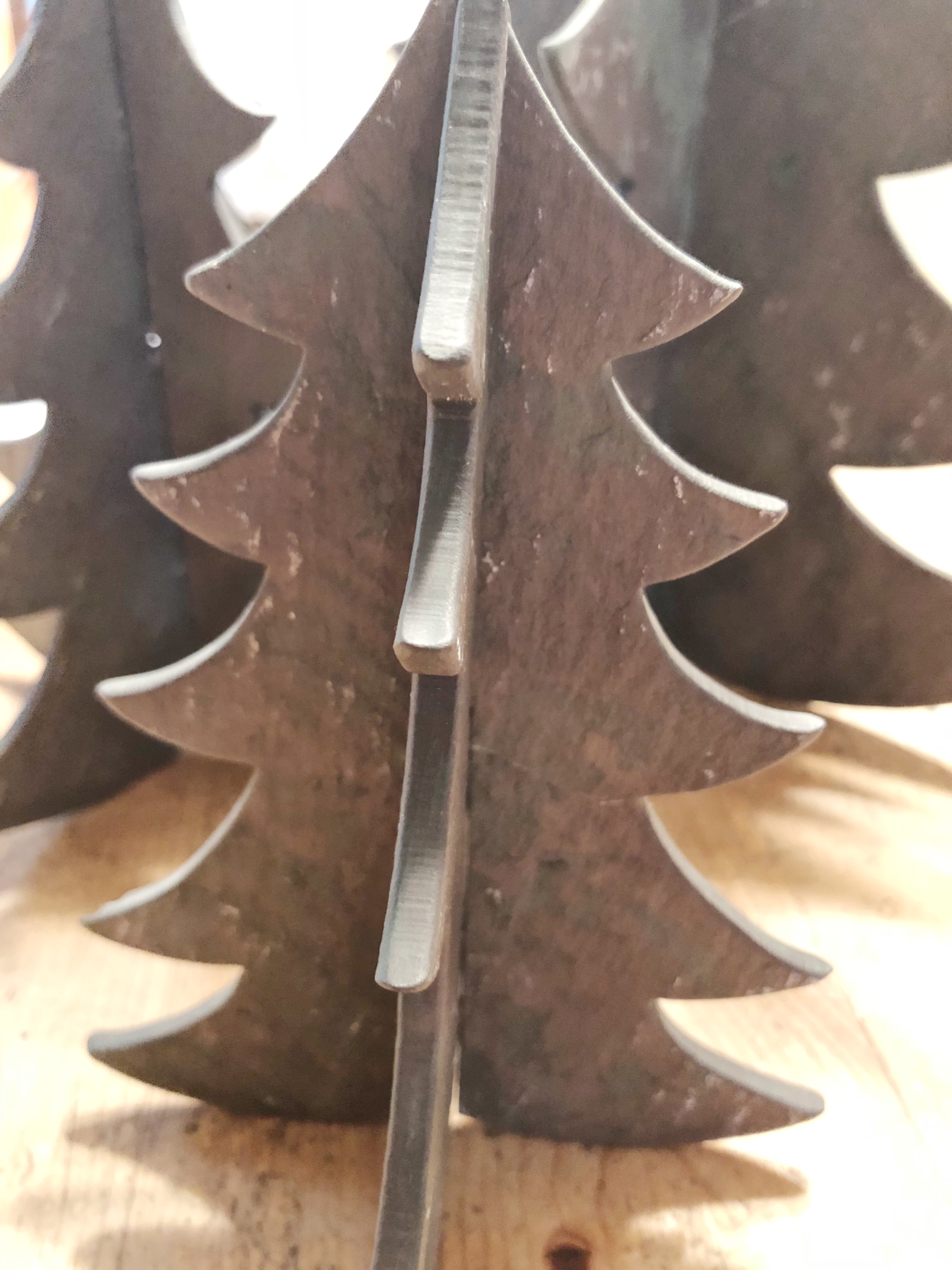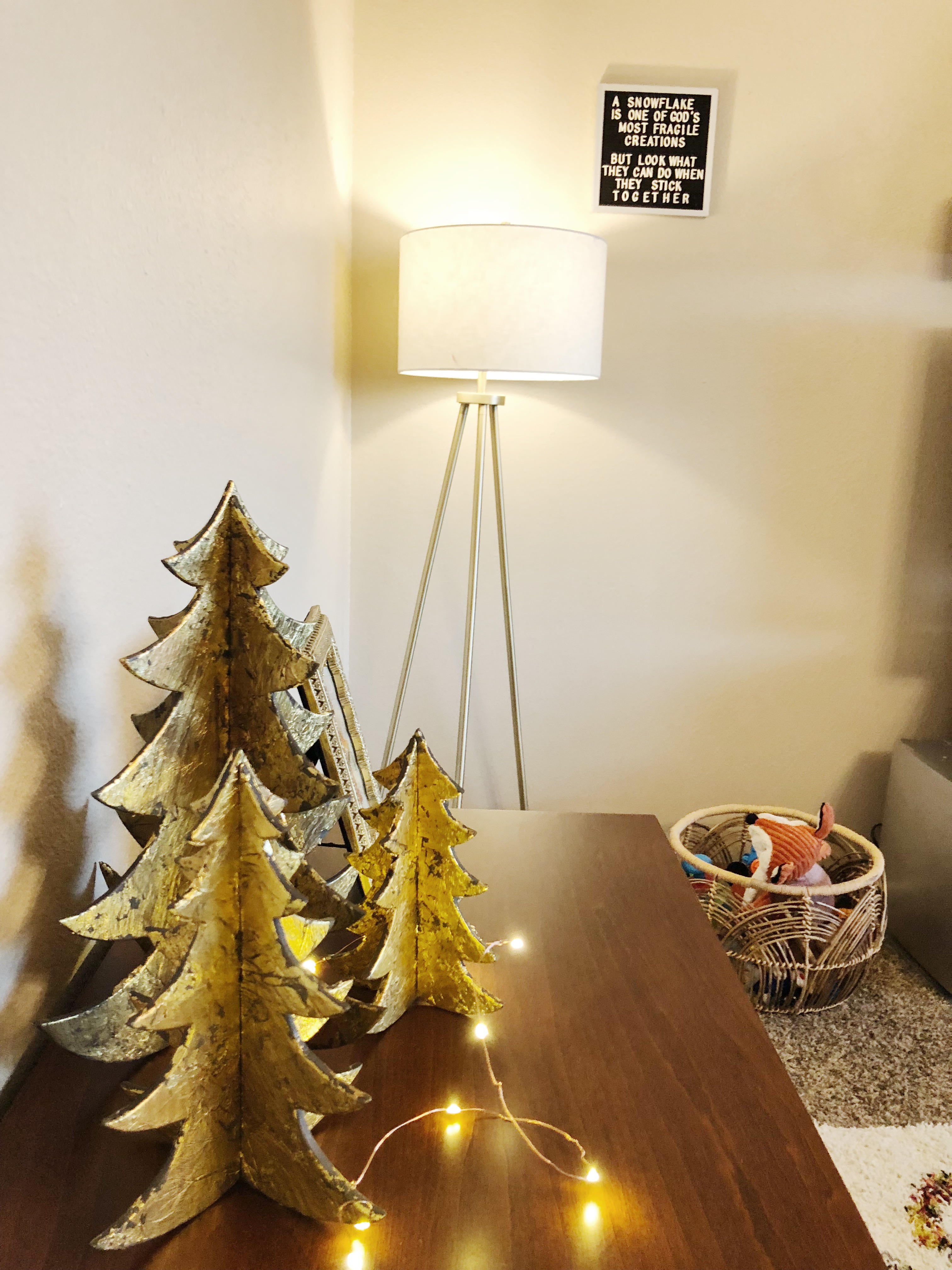 Okay I am so excited to share this DIY! When I got married my mom turned so many things into perfection with gold leafing! I am talking chairs, mirrors etc. My mom did an awesome mirror for her living room a few months ago & it turned out so awesome! I finally decided I needed my mom to teach me when I found these Christmas trees at an Estate sale. These trees are made of slate I think & I loved the shape & style but they needed a little more jazz!
It's messy but it's fabulous! Here we go!
Supplies you will need: Sponge brush, modge podge, brown stain & gold gild/leafing sheets – I used a full pack of 25 sheets
Apply a thin layer of modge podge onto a clean surface with a foam brush.
Cut gold leaf sheets into strips. Apply a strip as smoothly as you can. It will crack & that is okay- there is no way to make it look perfect.
Keep applying the golf leaf sheets all over the surface. Once the surface is covered in gold leaf- apply another small layer of modge podge with the foam brush.
Let the modge podge dry completely. I would say about an hour.
Once it is all dry, then use your hand to wipe the extra leafing off. You can rub a little hard & it will start shining up. Sometimes this will rub a bigger piece off than you would like & you can just add another gold leaf patch.
Then use some kind of soft wax or brown stain to lightly rub the gold with. This step is optional but I really like how it takes a little bit of the shine off so it isn't quite so bright.
Easy as that! I can't wait to golf leaf more things! Let me know if you have any questions!