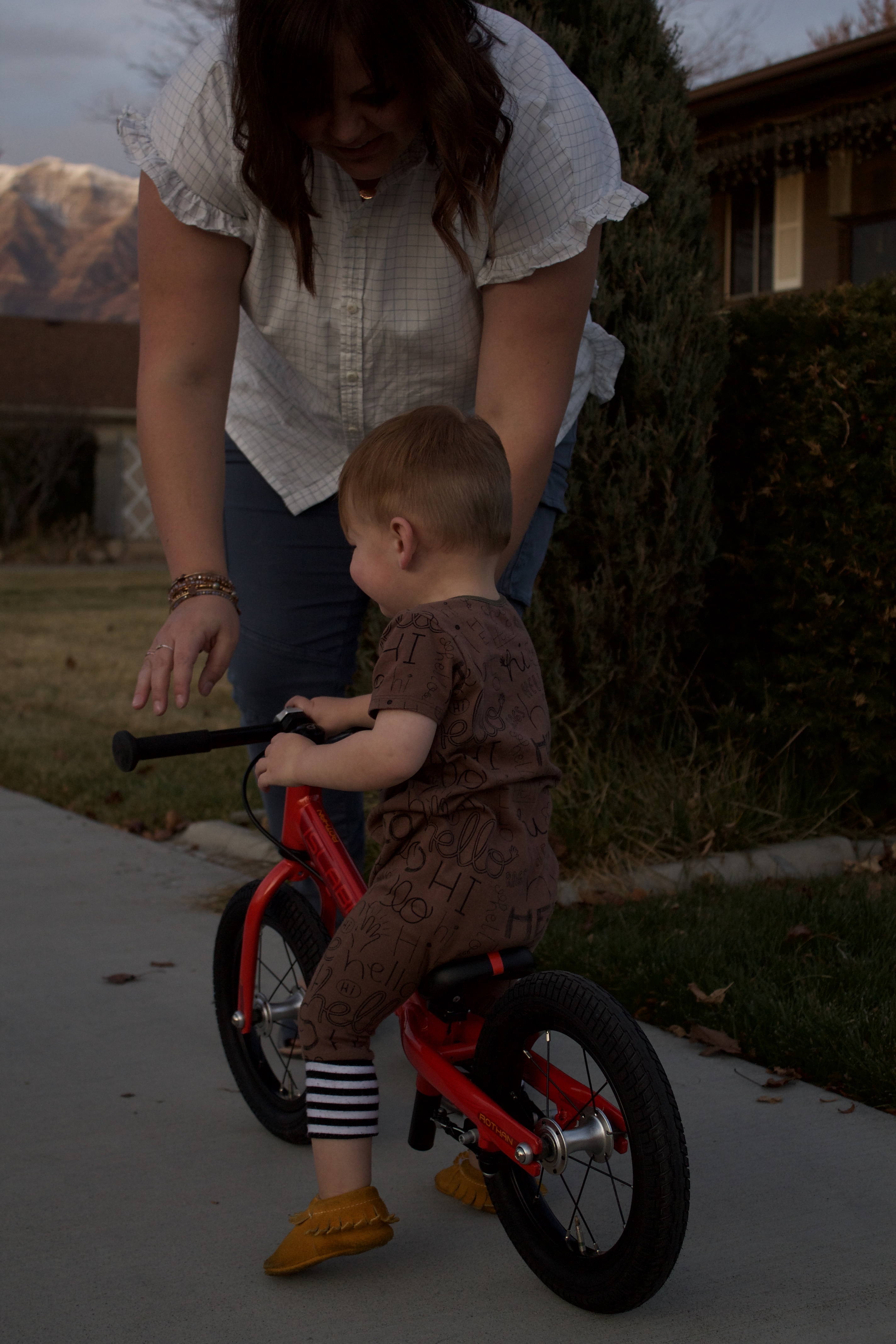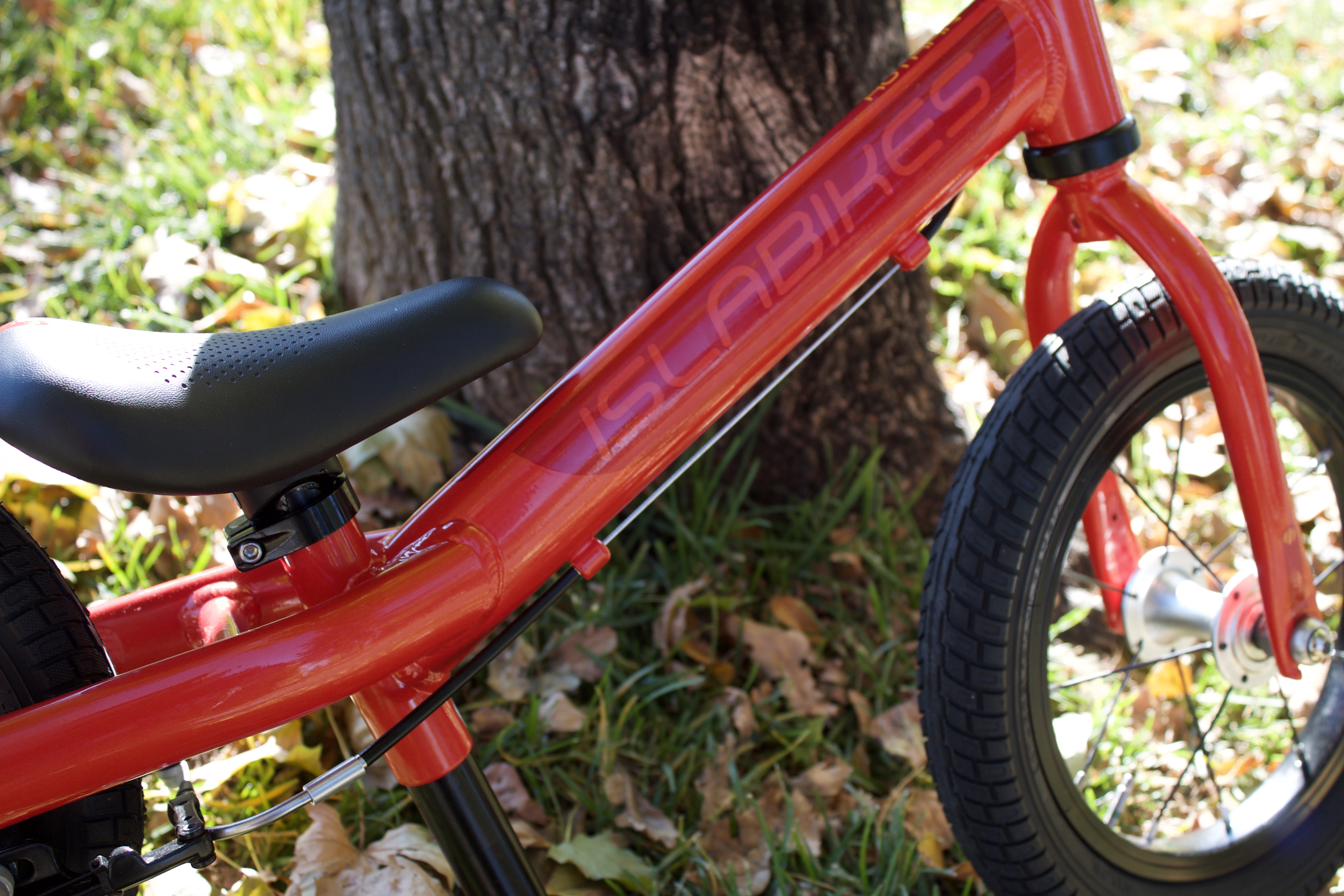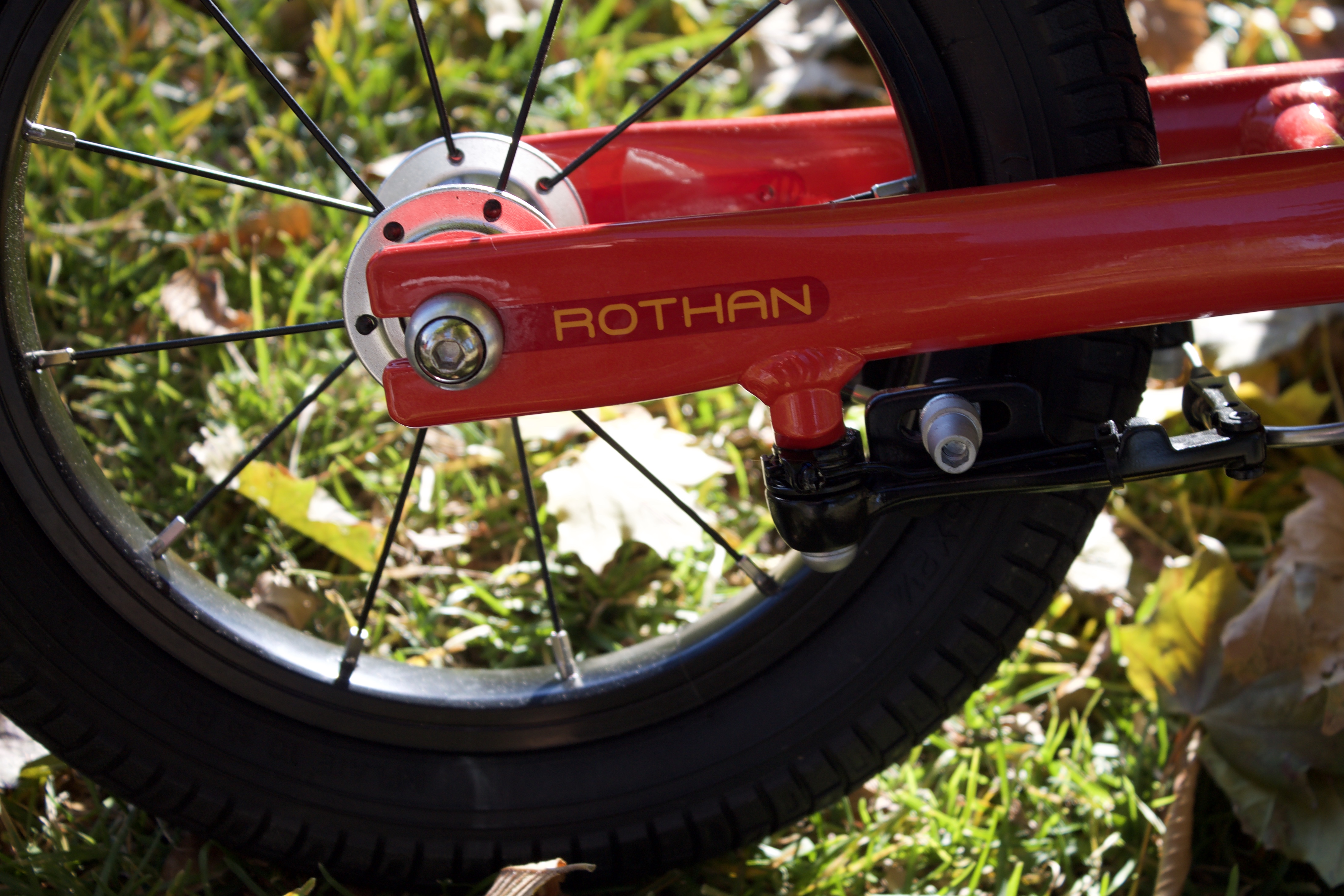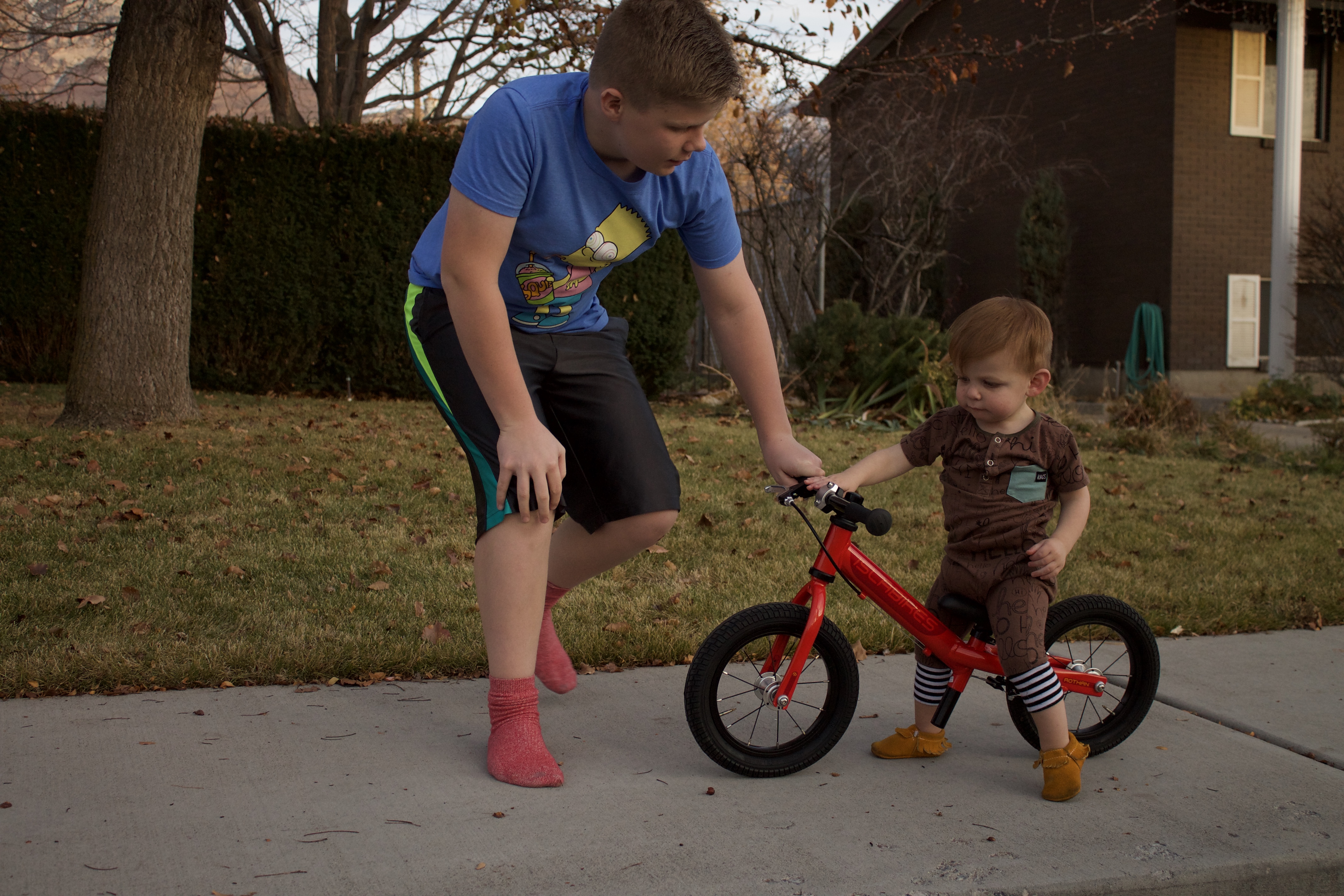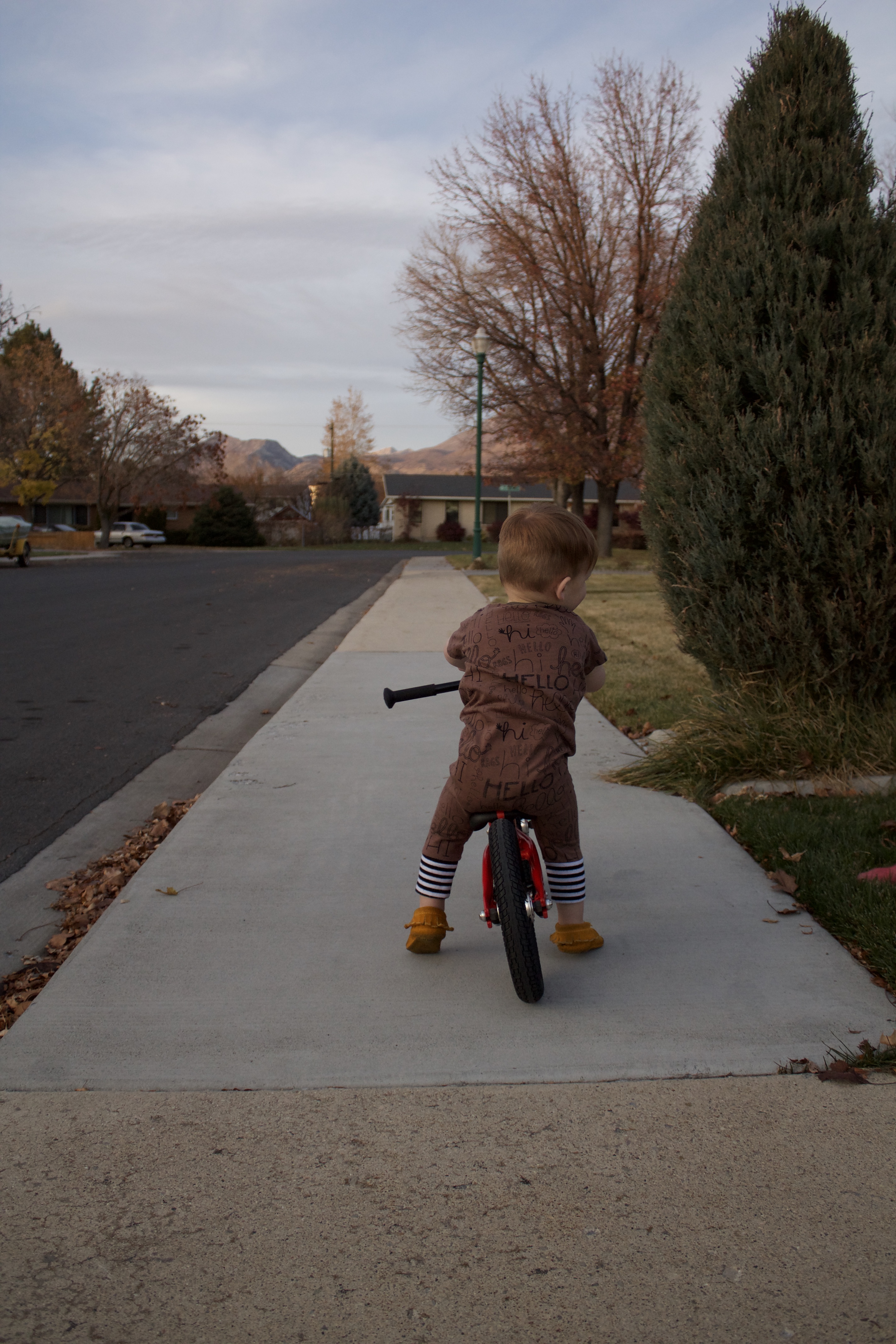 I was at a friend's house & saw her little boys going crazy on their balance bikes & I knew Beck would love one! I searched around for one that I thought had a great value, reviews & would last! Islabikes make bikes from 2+ with their balance bikes up to a bike that is fit for 11+.  I love that Beck's bike is so lightweight but also such high quality. This balance bike he has is called the Rothan & it comes in so many fun colors! Beck likes the bike now but I know as he gets older & better at balancing he is going to be riding it like crazy! One of the main reasons I wanted a balance bike is because of the benefits they give to children to learn balance & when it comes time to ride a bigger bike they are ready & catch on really fast.
This balance bike is also the one on the market that fits the smallest children. This bike is perfect for kids even as short as 34.5 inches which is just what Beck is. Eric was able to lower the seat all the way & move the handlebars closer for a perfect fit.
Islabikes offers free 90 day returns & free delivery making the process easy & stress free. If you have a little one in your life I am talking about the best Christmas present ever! I know Beck is going to ride ours inside all winter to help keep us sane with all the snow outside. On the website Islabikes also sells a lot of great accessories & replacement pieces for reasonable.
I can't wait to share more as Beck gets better at it & is zooming all over the place!
Thanks Islabikes for partnering with me on this post. All thoughts & opinions are my own.