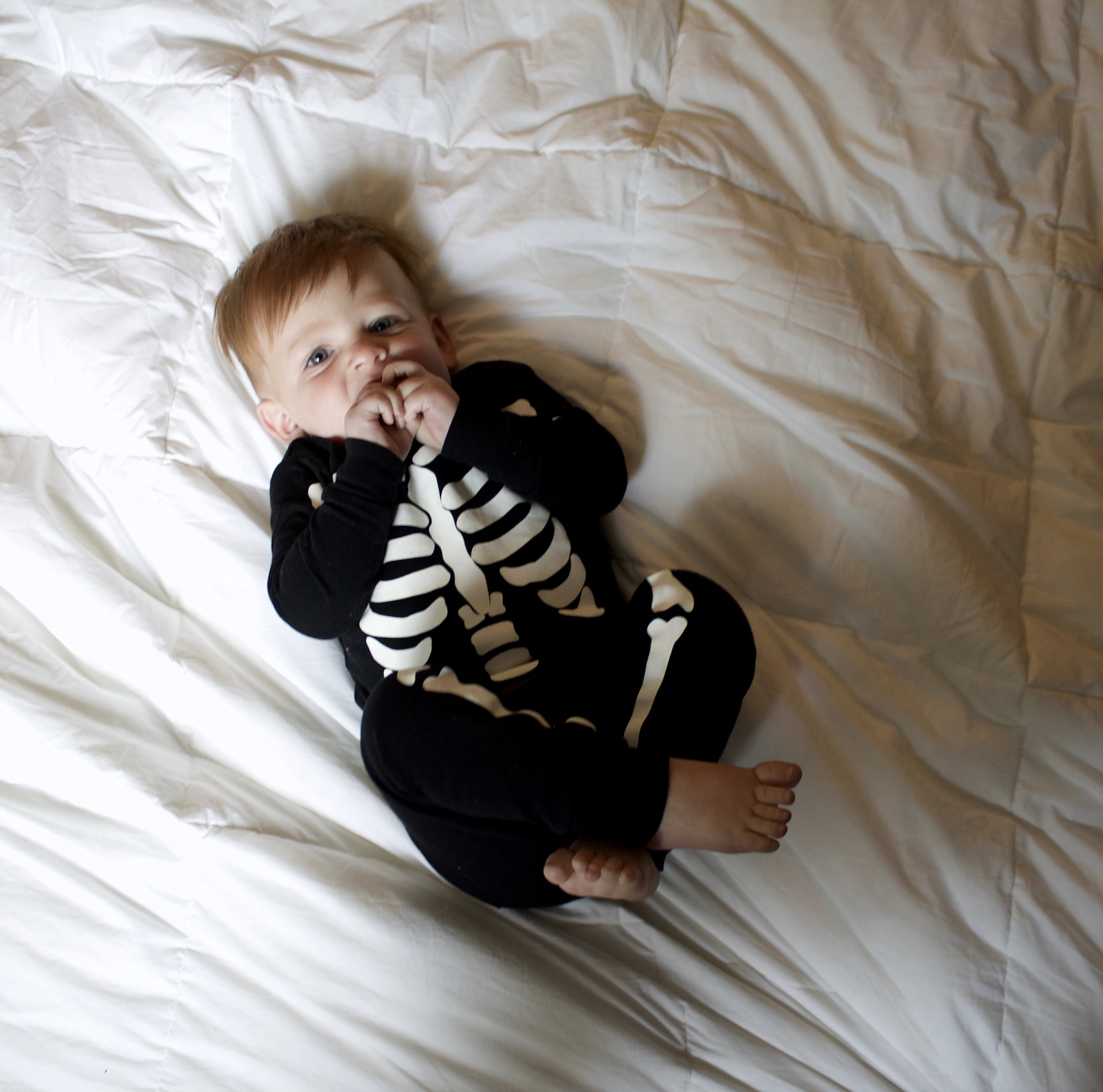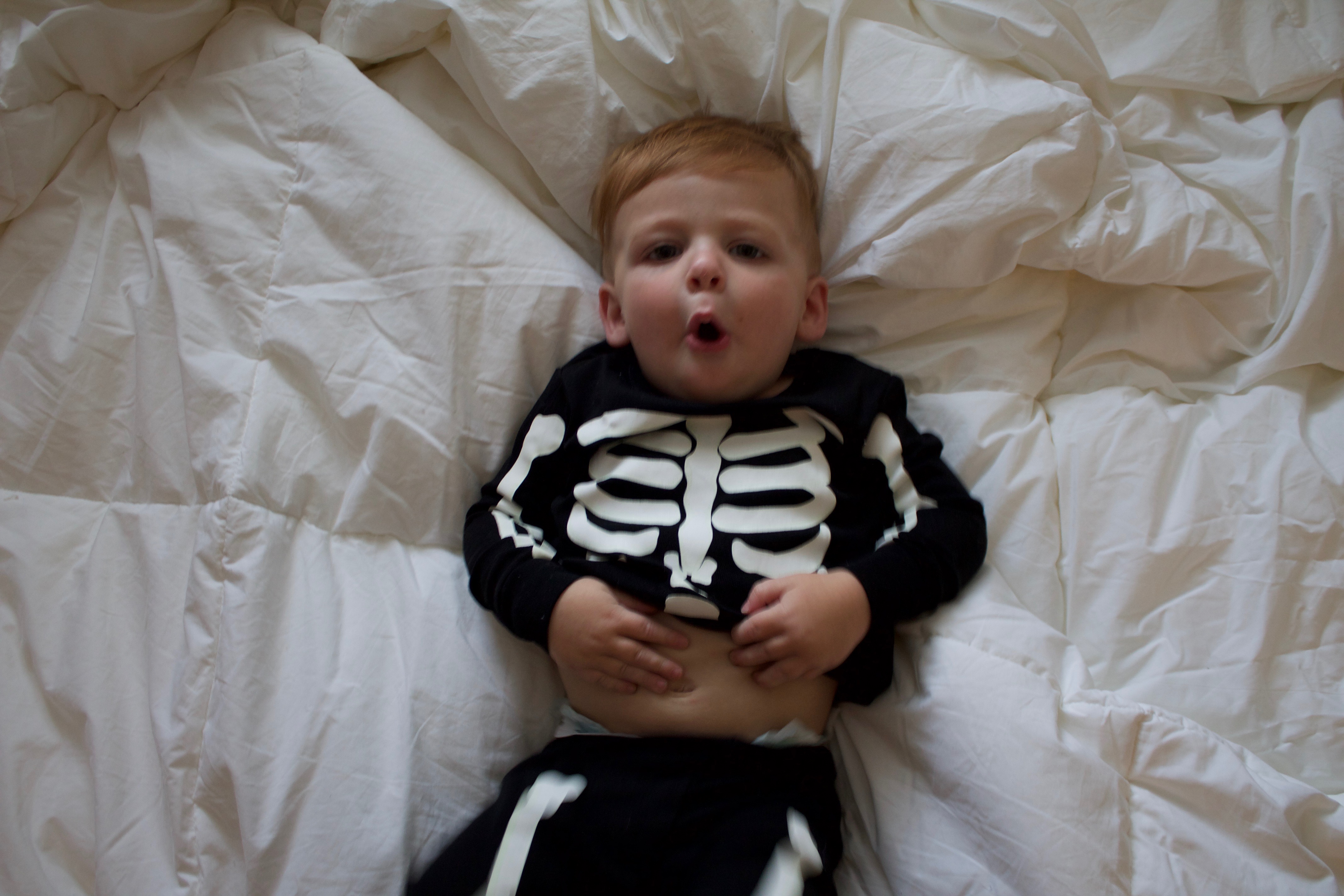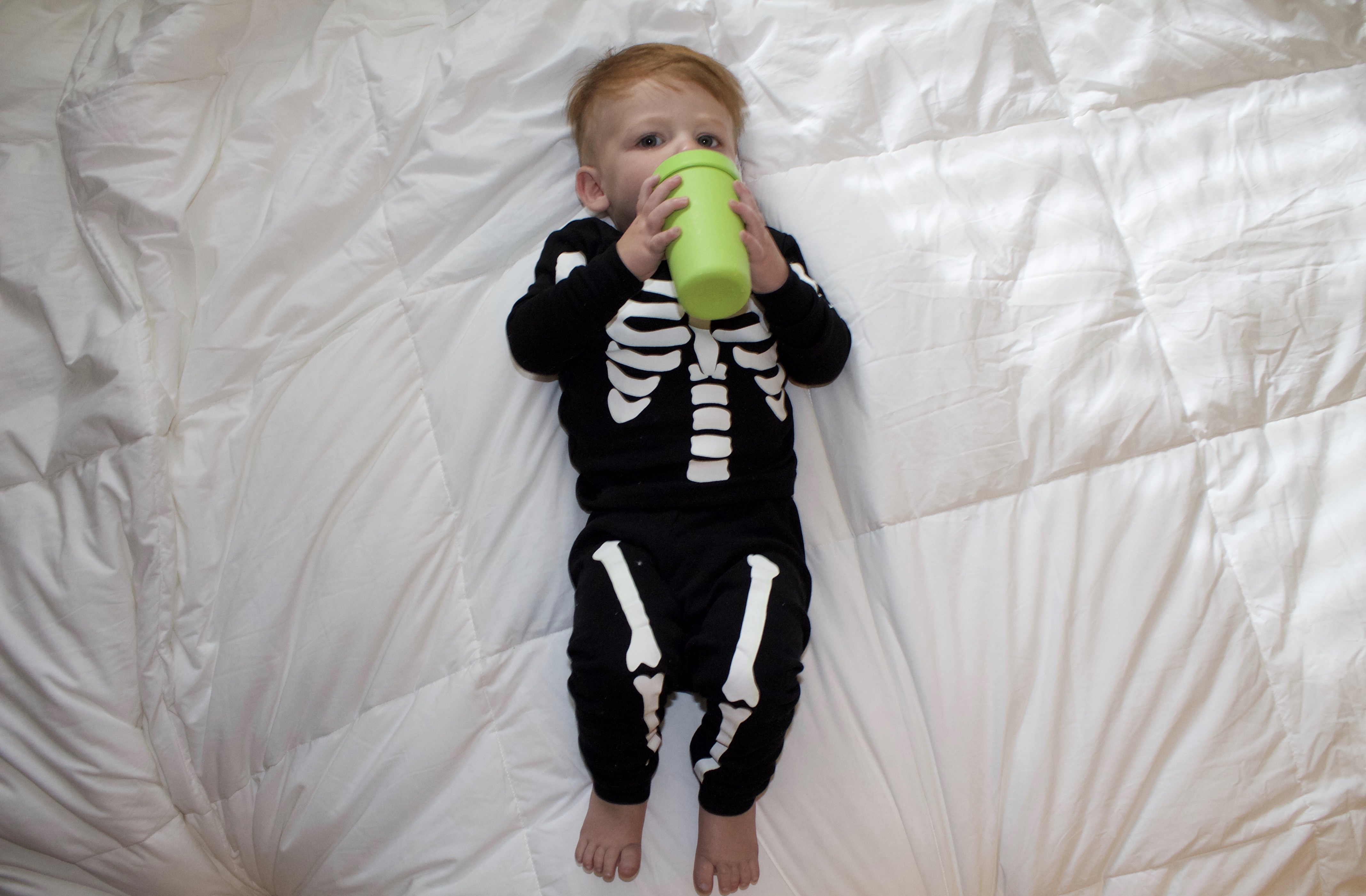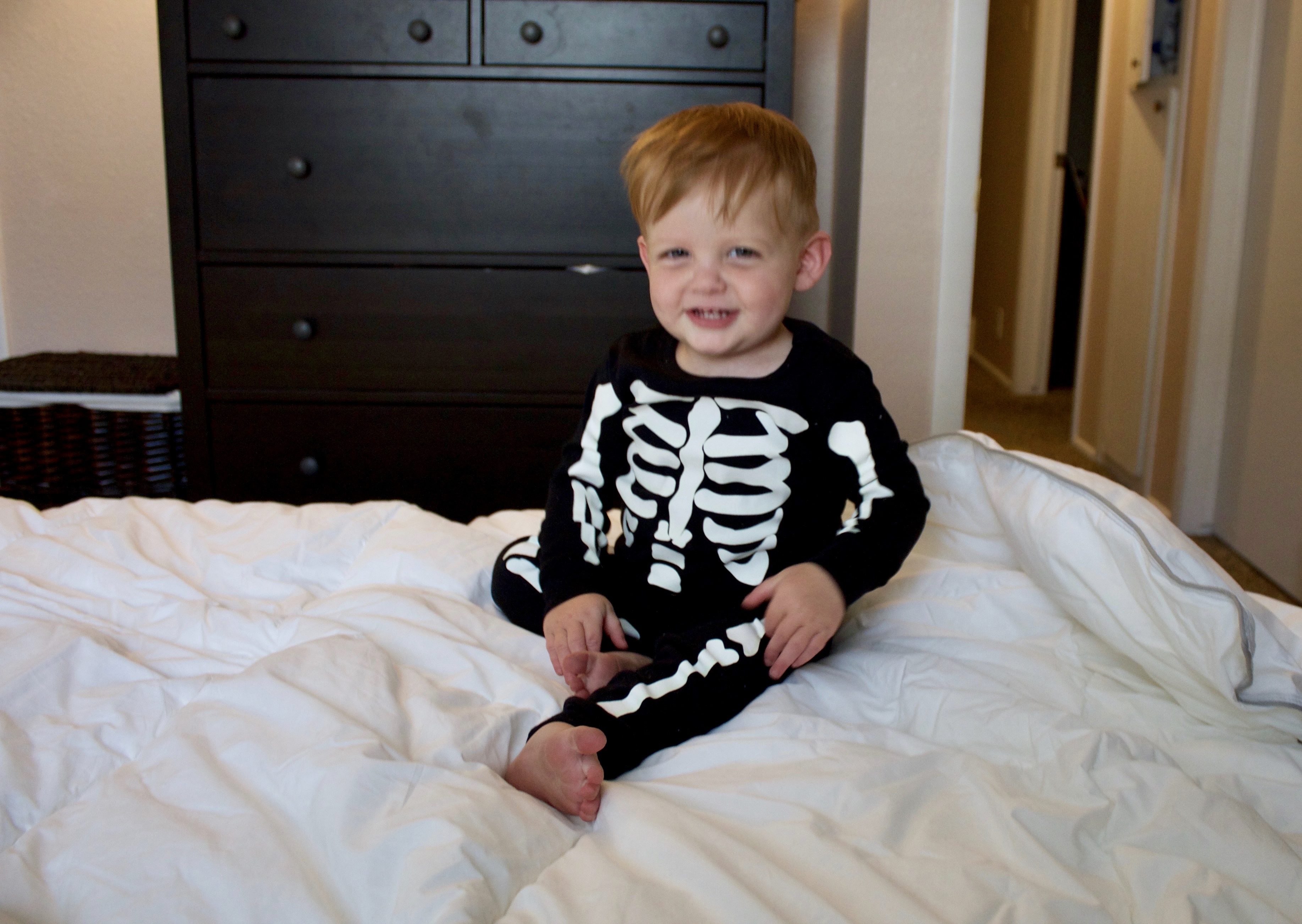 Don't you just love fall weather?! I love the chilly mornings & of course all things pumpkin! I am making a fall bucket list & want to go to all the pumpkin patches! One thing that I have decided has to be a must every fall is halloween skeleton glow in the dark pajamas! I am loving them so much & Beck loves that they glow & thinks it is so funny haha. It is things like this that make being a parent magical! Upgrading to a king size bed has made our life so much easier! We have so many cuddly mornings & I can't complain. Our mattress is really what makes it so comfy! I seriously can't say enough good things about our Tomorrow mattress! I know that it is going to bring years of enjoyment & comfort.
Not only is the Tomorrow mattress great but I am so in love with the sheets! You know how sometimes you get so hot in your sleep it wakes you up? Well that used to happen to me all the time… but since getting Tomorrow sheets it never has, they are such cool sheets! I definitely need to order another sheet set.
I have also really been trying to limit the time I spend watching television before I go to bed. I sometimes would fall asleep to the TV one & in the morning I always seemed more groggy. In fact before our Tomorrow mattress I often felt groggy. So if anything getting a new mattress has helped me feel more alert throughout the day & that alone is worth it! Do yourself a favor & try a Tomorrow mattress or sheets, you can thank me later!
You can still get $100 off your purchase of $500 with the code CHATTER100
All opinions & thoughts are my own.