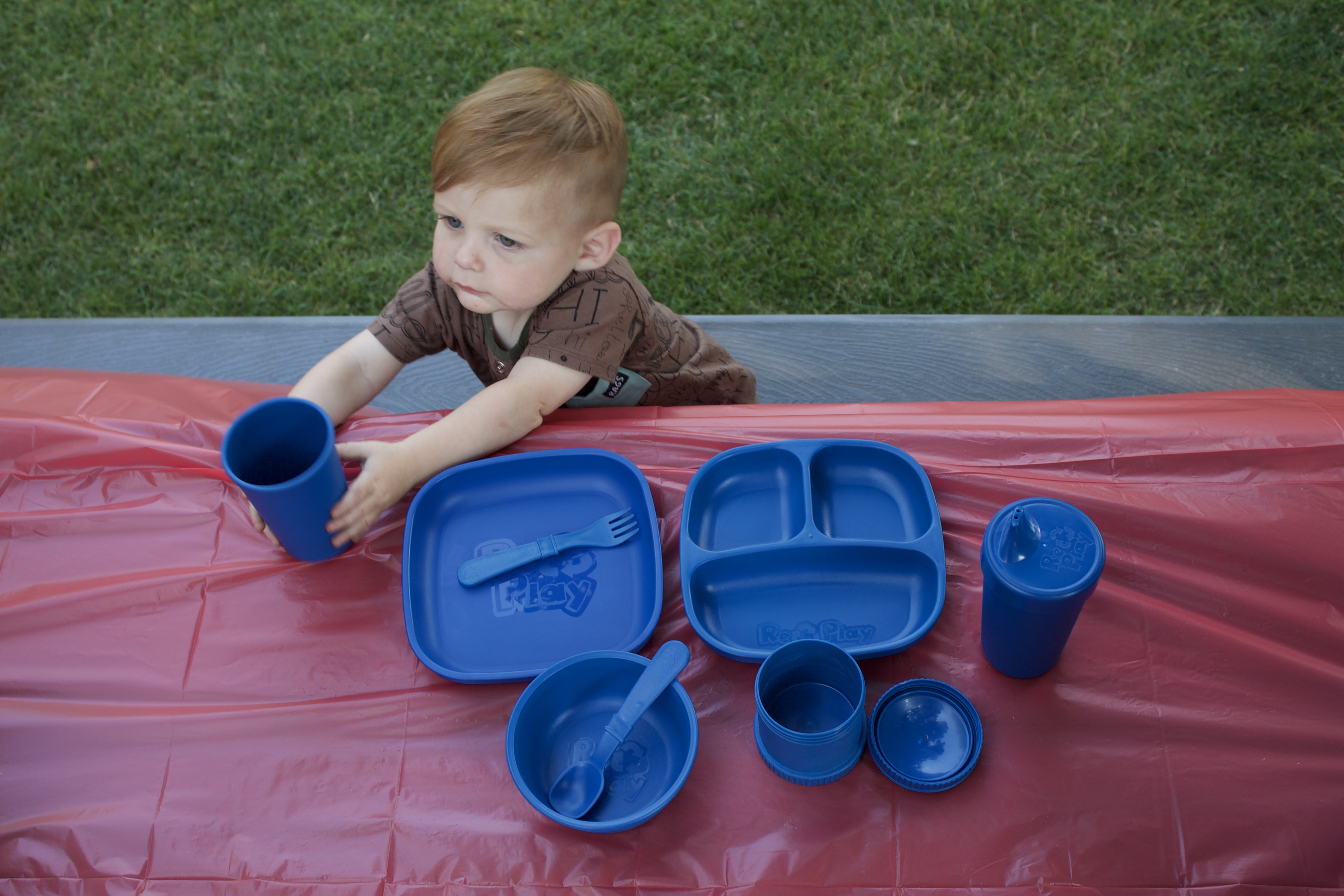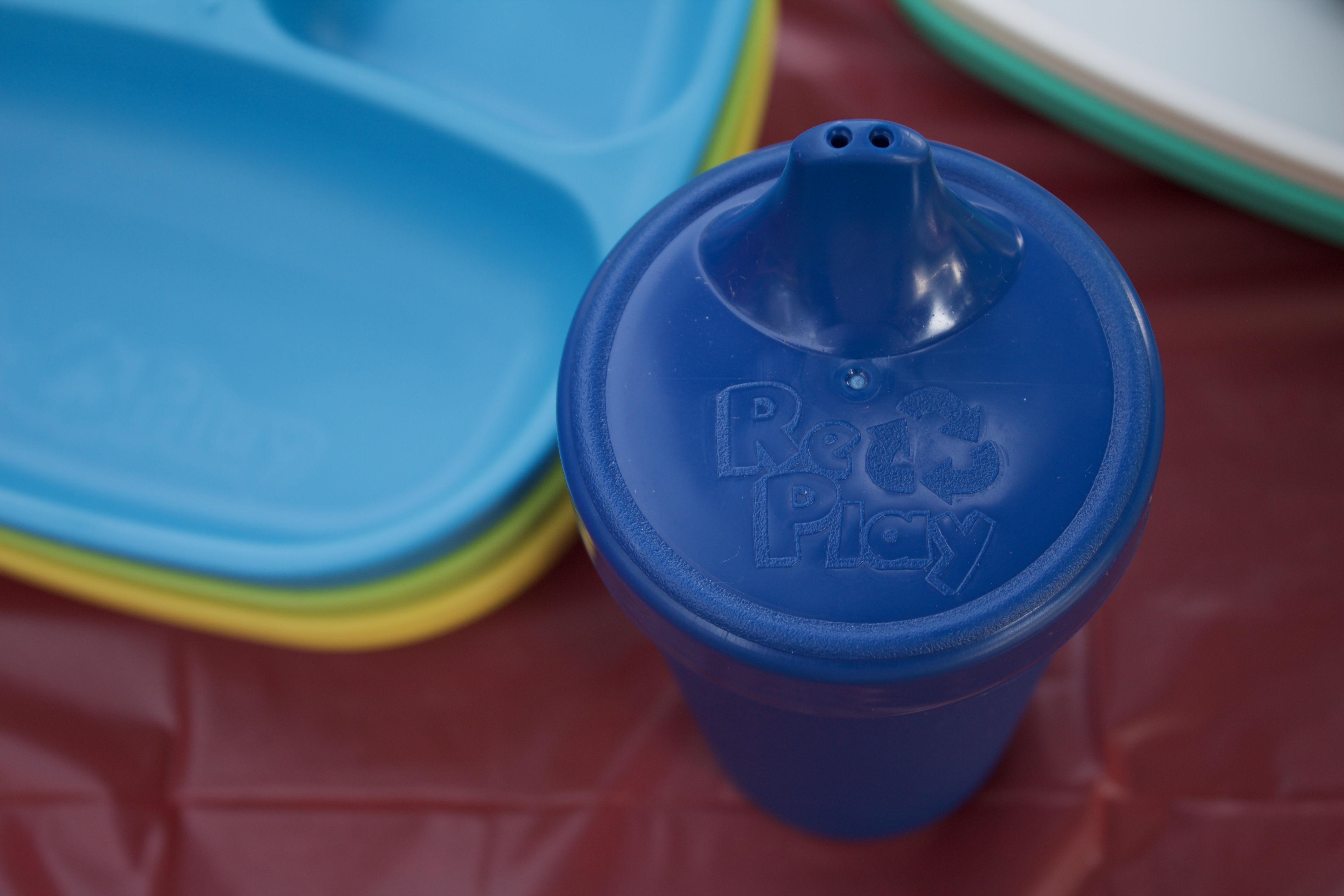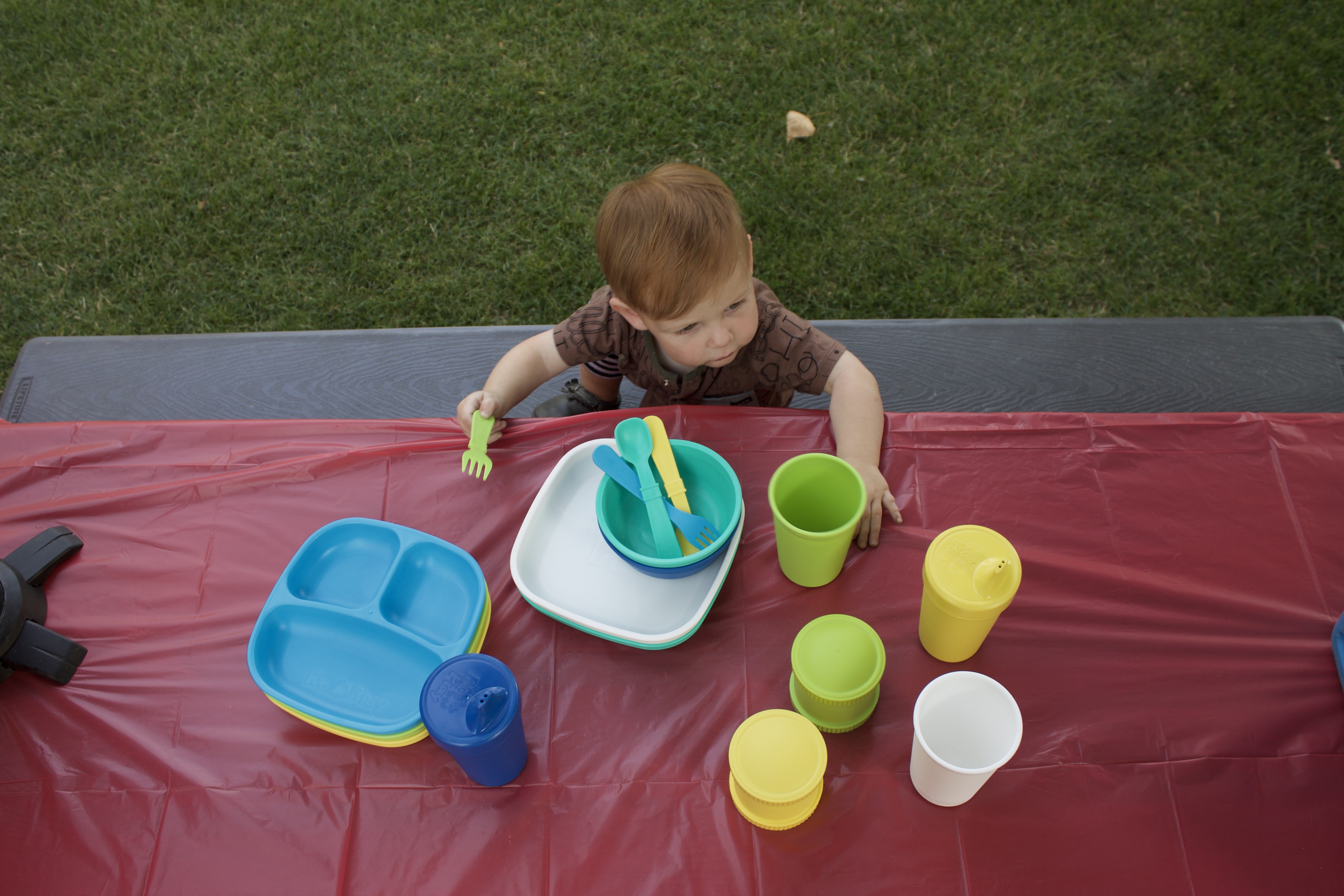 Something that I never knew before becoming a mom was how hard it is to find a non leaking sippy cup! I was convinced it didn't exist. I have 2 drawers full of cups that I have bought for Beck that say non spill & for the first week or so the cup may seem good & but it never lasts… NEVER! After hearing about Re-Play from a friend I had to buy another non spill cup to see if this one was any different. My mind was blown! I have 7 of these Re-Play non spill cups & NONE of them have ever leaked! I can't say enough good things about them. I wanted to partner with Re-Play to help share the goodness that their company is & let all moms know they NEED these cups in their life!
Re-Play is my favorite new kid's brand for so many reasons! I love using Re-Play in my home, car & especially camping! Re-Play products are heavy duty & so easy to clean. I keep some Re-Play in our trailer because I know it can withstand all the adventures & won't break along the way. I am also not a fan of characters or anything cheesy like that so I love how Re-Play focuses on fun solid colors.  I only have one child but Re-Play will be so perfect when Beck has siblings & every child can have a color set.
Beck loves their divider plates & I am totally guilty during lunchtime to make Beck & I lunch on their plates & I drink out of a tumbler & Beck drinks out of a sippy cup. If Beck was older & headed off to school you better believe he would have Re-Play in his lunch box, especially the snack containers that you can connect onto each other. So be sure to add Re-Play to your back to school list!
Made in the USA, family owned & made from recycled milk jugs… like I said earlier I can't tell you how much I love Re-Play! I will never stop having Re-Play in my home! Check out all their amazing colors on their website & you can score free shipping over $35!
Since I am basically Re-Play's biggest fan I am giving away a complete toddler set in navy (pictured below) set to a lucky winner. Look for the photo below on my Instagram feed to enter!