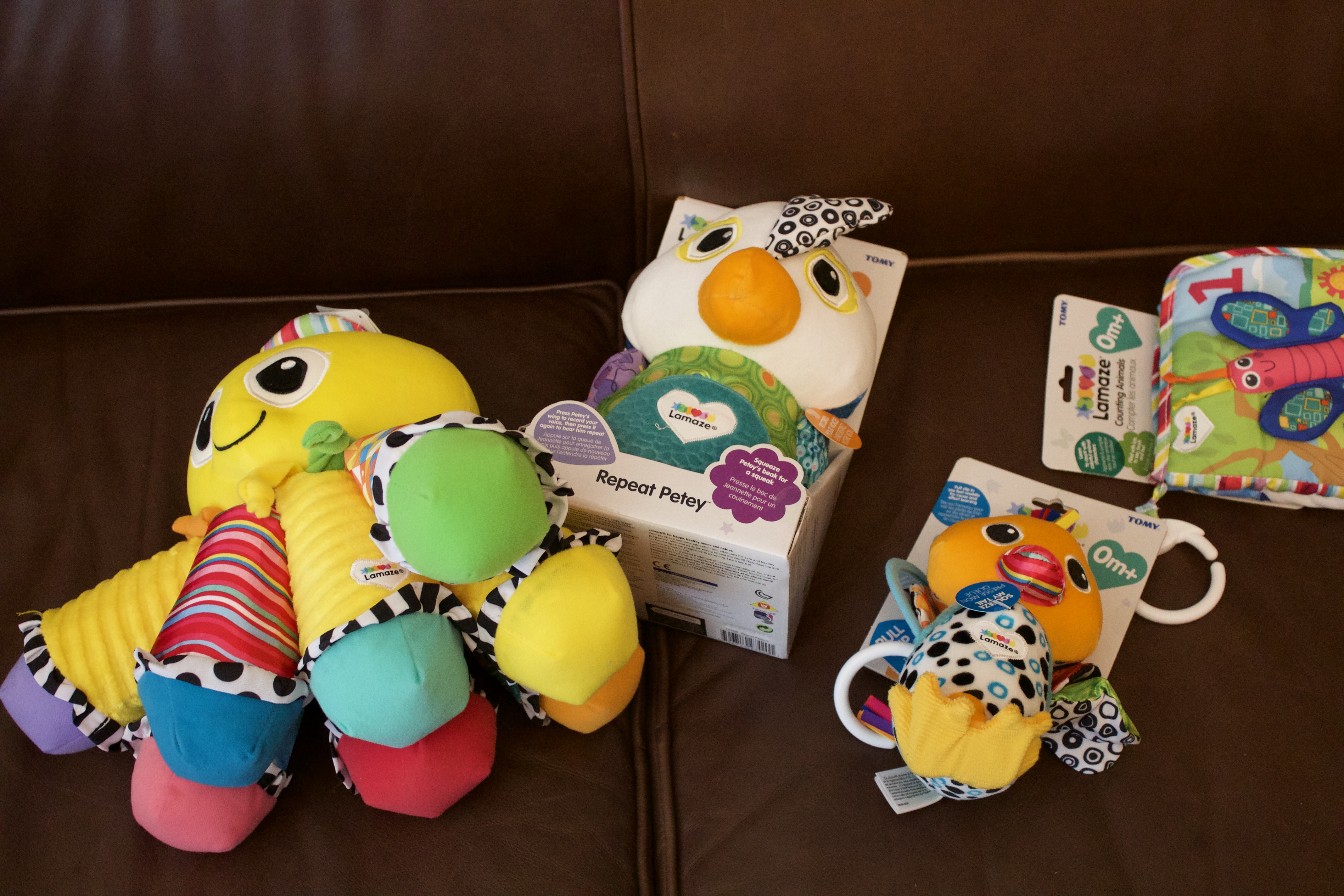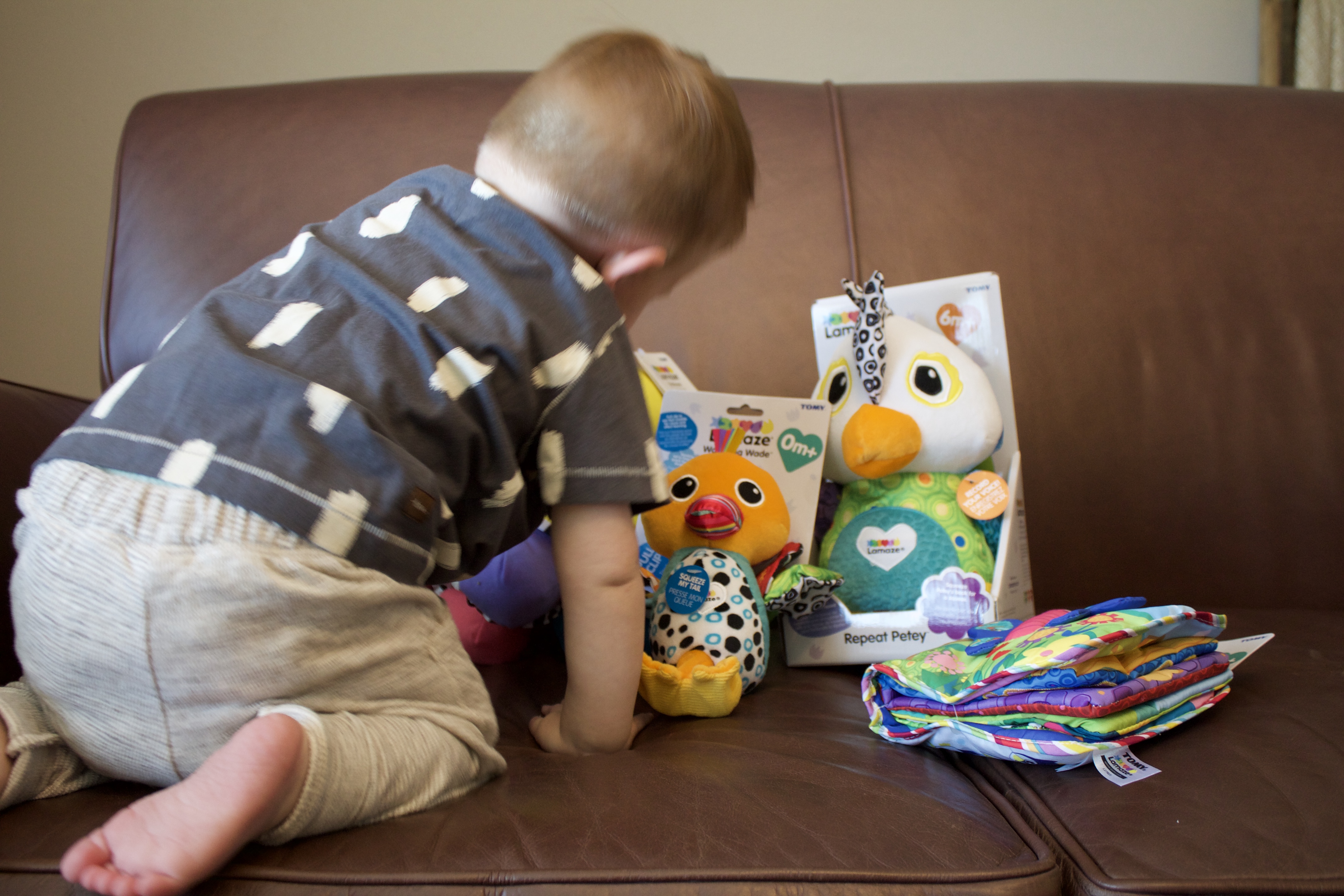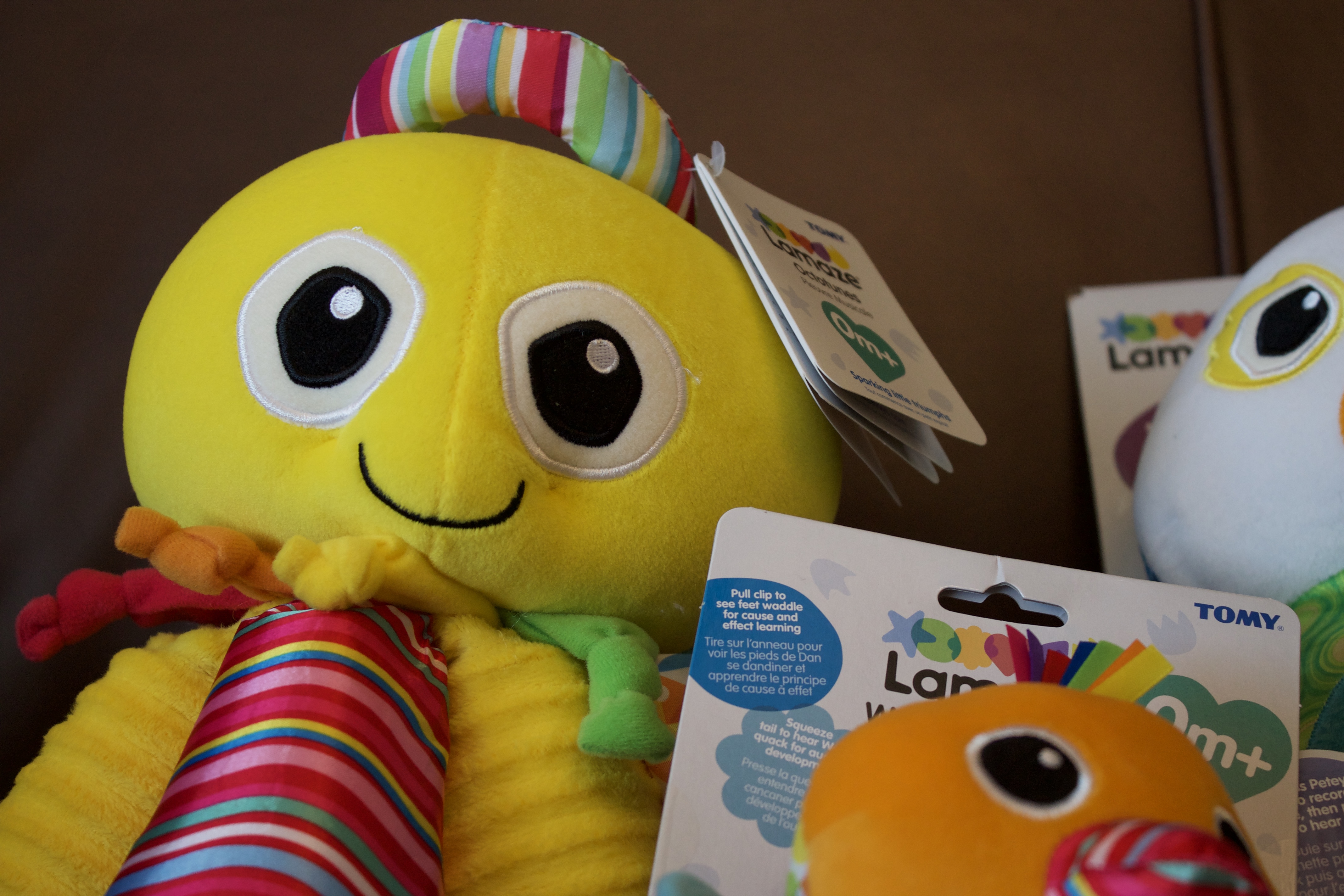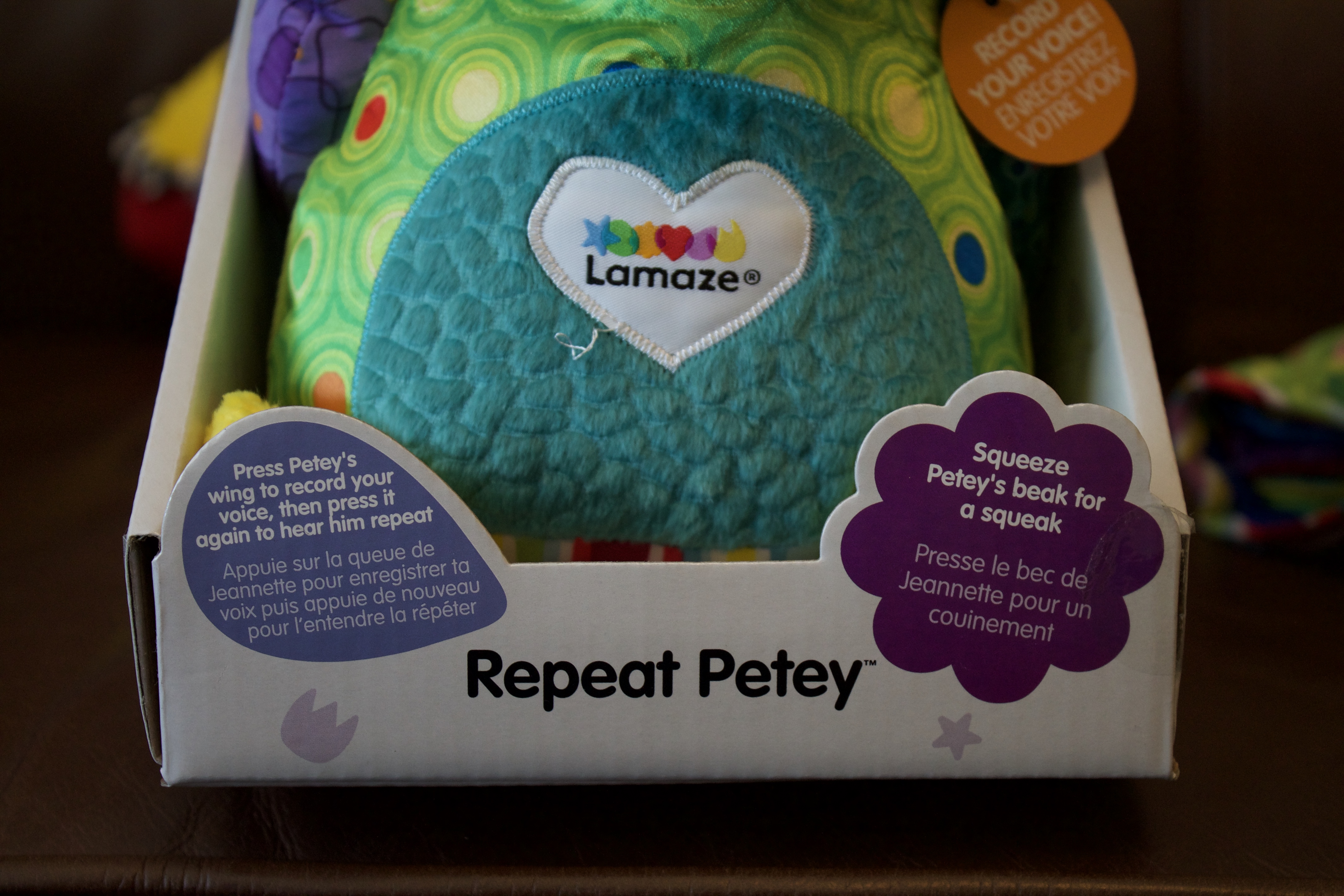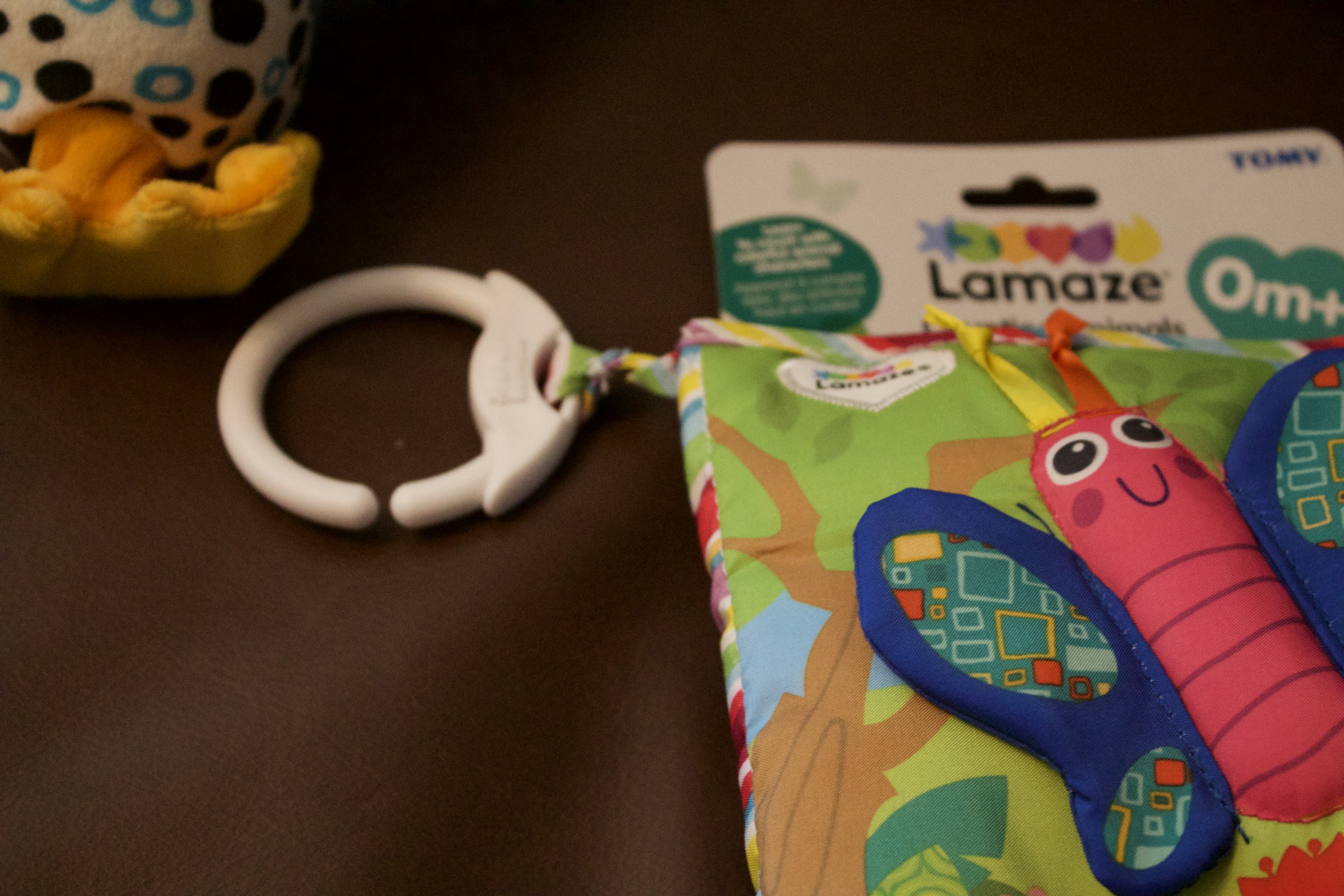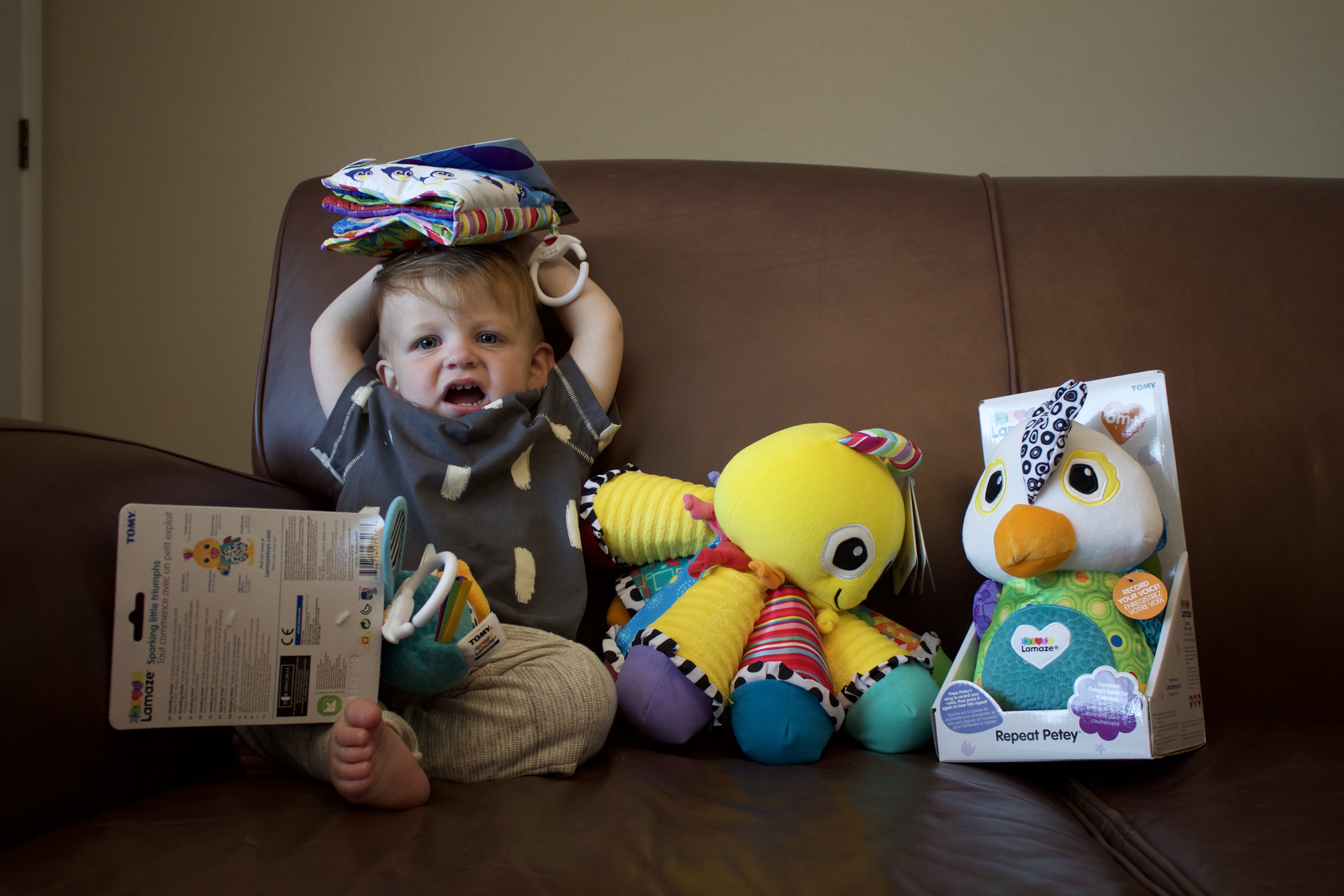 Lamaze toys have been a favorite with our family! I was so excited to see these fun new Lamaze toys & Beck was squealing when I opened the package! I have given out some of the Lamaze soft books for baby shower gifts because they are a lifesaver to help keep Beck quiet, especially at church. I love how Lamaze toys are so classic, gender neutral & have bright colors & patterns. Lamaze toys also have a lot of black & white to attract younger babies. I love that Lamaze toys are toys that babies can enjoy when they are very young & the toys can then grow with them.
Waddling Wade Duck  is so bright & fun & one of the best parts is that it can be found on Amazon. Repeat Petey is Beck's absolute favorite Lamaze toy! Him & I both crack up as we have it repeat what we are saying. It is so fun for me because Beck loves to repeat what I say so it is funny to have him talk into the bird & have the bird copy him.
You can also buy Ocotounes on Amazon and from now until August 26th you can get 20% off the Lamaze Octotunes on Amazon, use the code 20OCTOTUNES I definitely want to stock up on a few to have on hand for baby shower gifts. Octotunes is so fun, every tentacle makes a different squeaking noise, it is also really fun to spin around with all the tentacles.
Counting Animals Soft Book has a clip on it that makes it so handy to clip it to your diaper bag. Beck loves to rip book pages so this soft book is genius. When we are in the car I love to give Beck this soft book because it keeps his attention as he flips through the pages & I know that he isn't going to ruin it or rip any of the pages out.
Thanks to Lamaze for sponsoring this post & letting us try some of your fun toys!