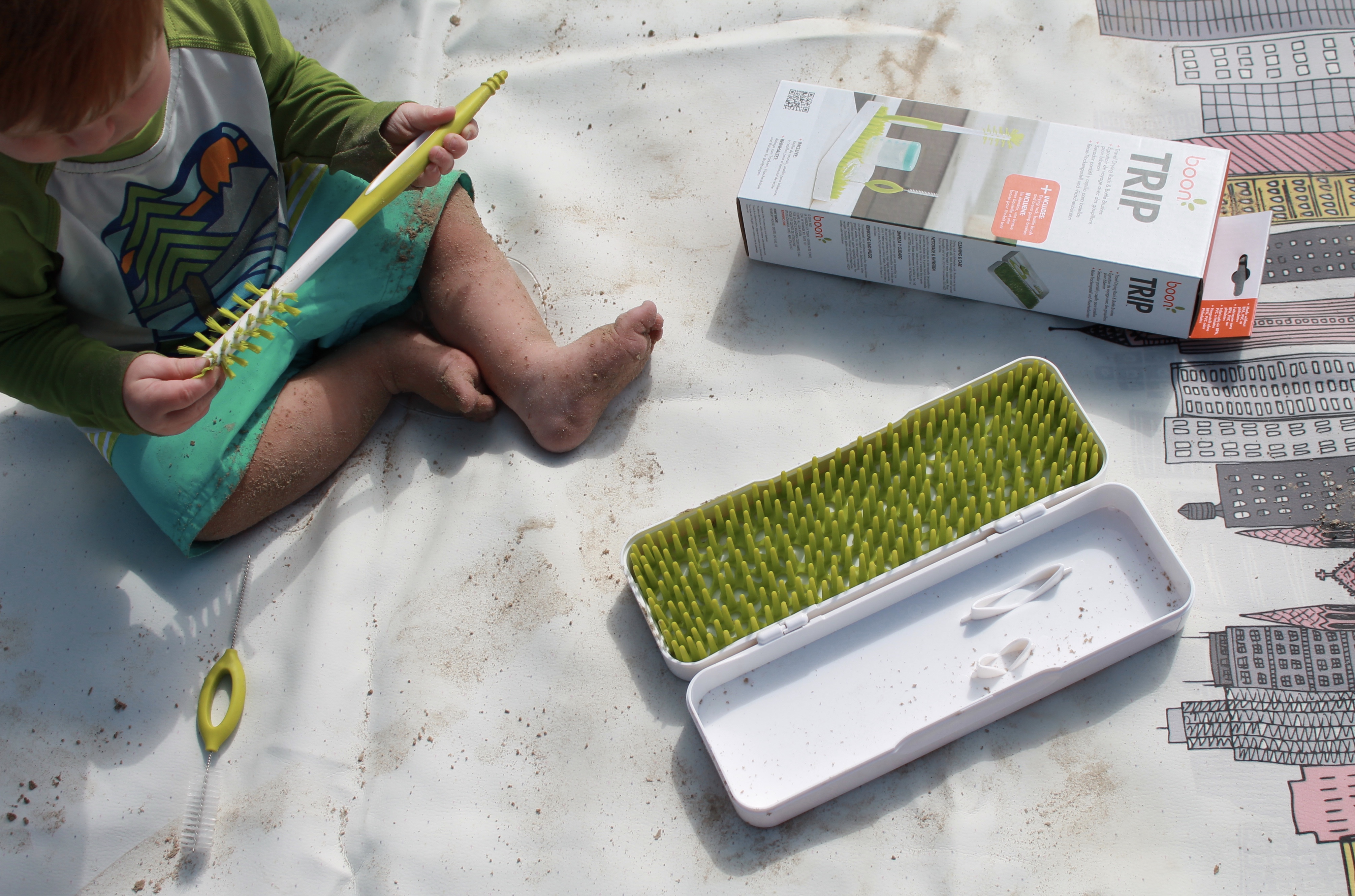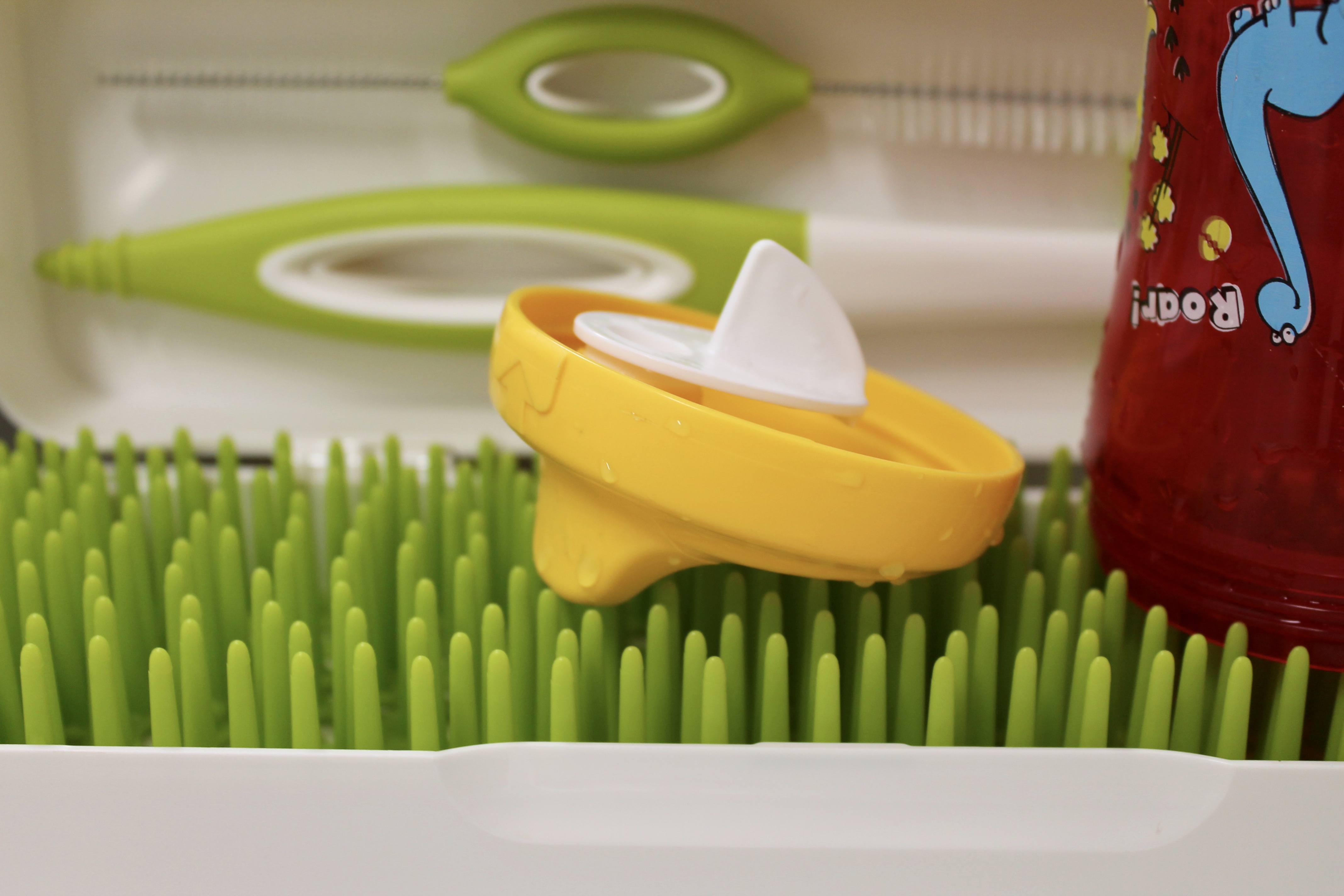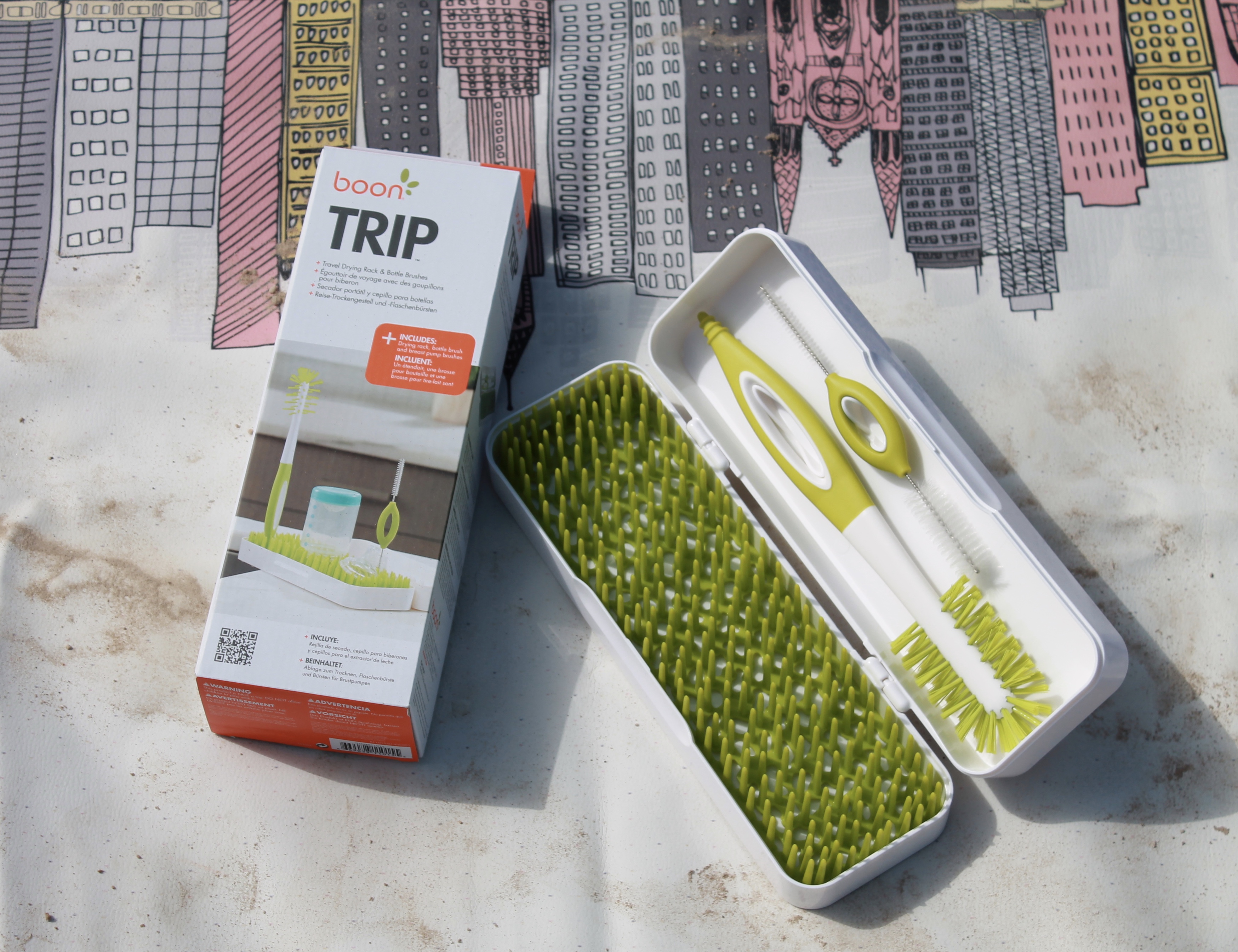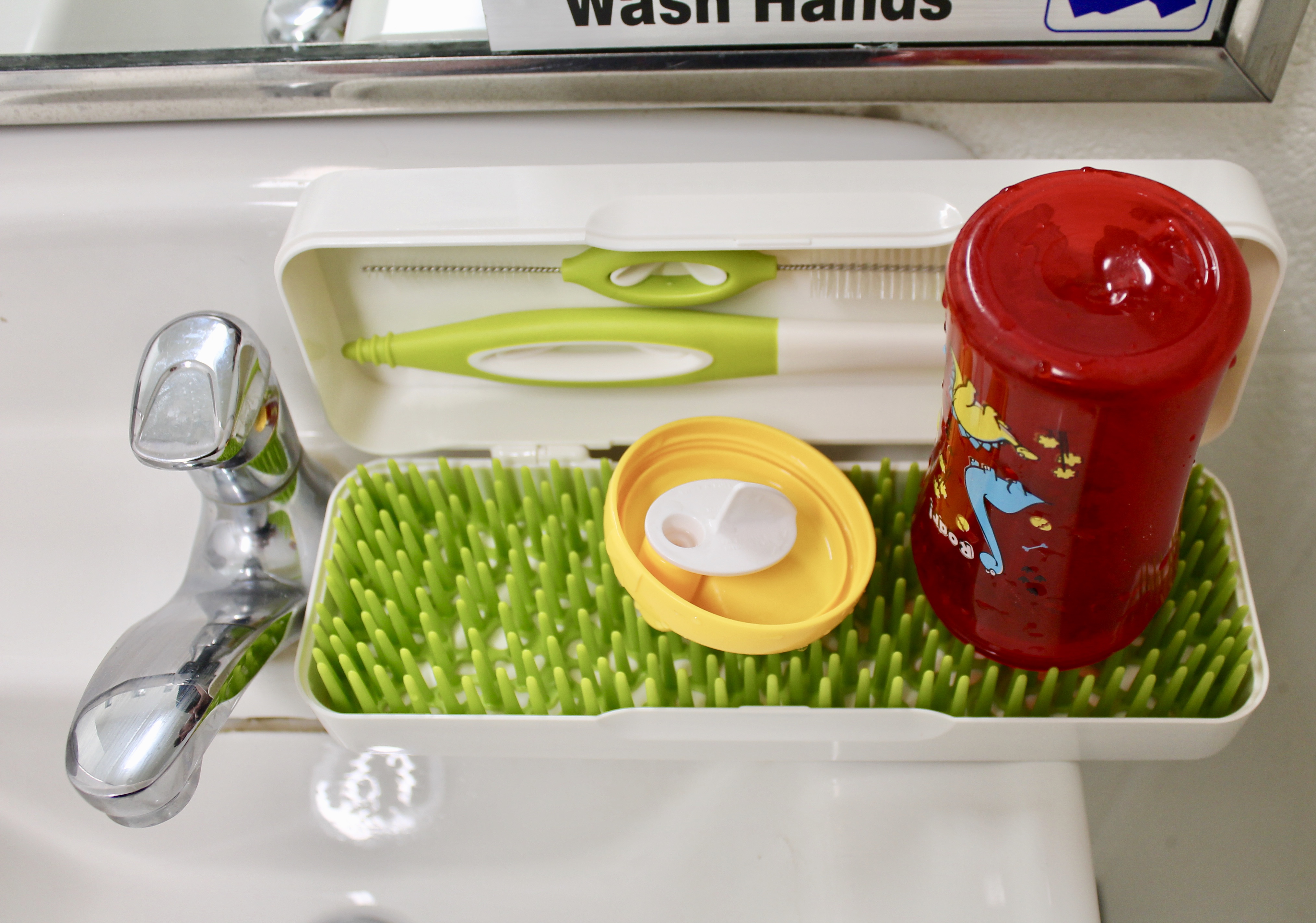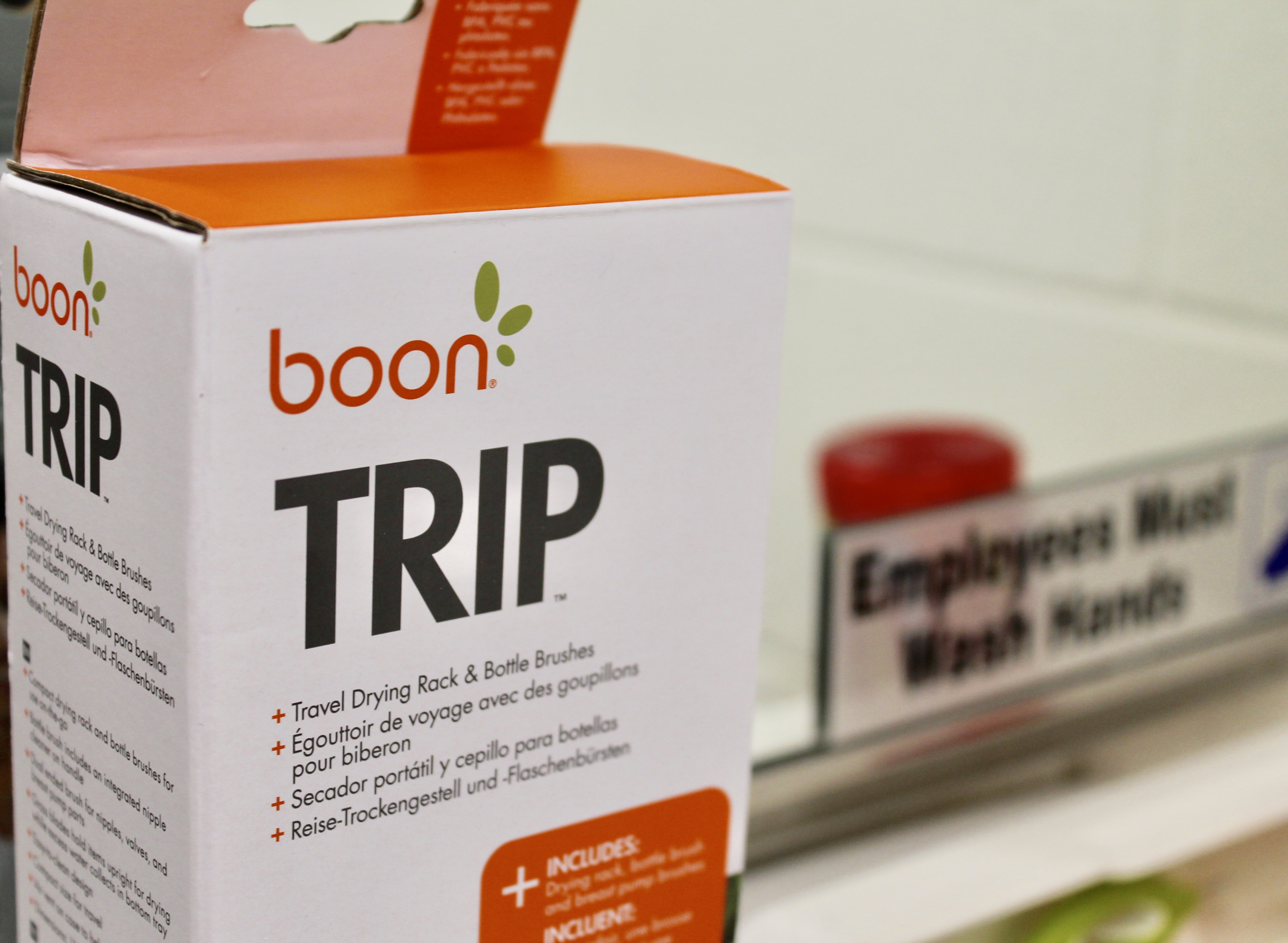 At the beginning of the summer I was going to make a summer family bucket list to make sure that we were going to make the most of the summer! Well I never got around to it & summer is half way over… crazy huh?! Well turns out we have been partying every day so I haven't needed to write down a actual list. There are still some things I want to do like go to the zoo & the aquairum etc. But our summer has been full of camping, finding beaches & pure magic! When they say things are better with kids they aren't kidding! I love seeing the magic in Beck's eyes!
With all the camping we have been doing, this Boon TRIP drying rack has been a game changer! I have the big version of this drying rack & use it every single day. I was so excited to see they have a smaller version that comes with a case that is perfect for on the go! The case comes with a lid that keeps the grass & bottle brushes organized & clean. When we went to the beach the other day for the whole day… everything was SO sandy… including Beck's sippy cup! There was sand alllll over & I was so glad I was able to wash his cup & have at least one thing that was sand free! I just washed his cup in the sink with soap & then let the bottles dry as we played! I love the brushes that come with the TRIP, there is a dual ended brush that is perfect for hard to clean things like nipples, breast pump pieces etc. The Boon TRIP is so compact & fits in my diaper bag no problem!
Our little vintage glamper is just tiny so I love that this hardly takes any counter top space but I know that Beck's cups are getting clean. Our family will definitely be taking our TRIP on the rest of our summer adventures! What fun trips do you have planned for the rest of the summer?
*I received samples from Boon but all thoughts & opinions are my own!