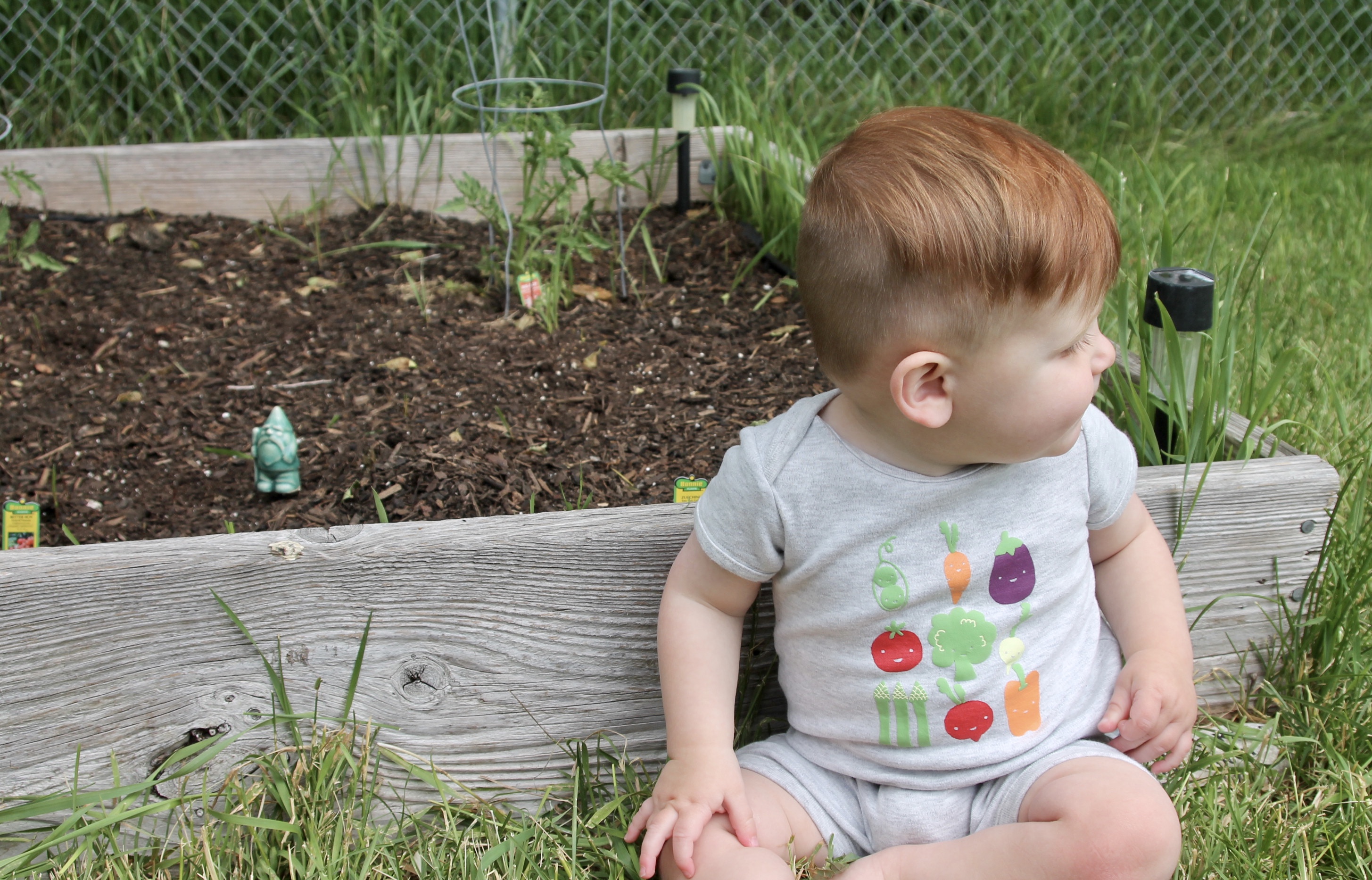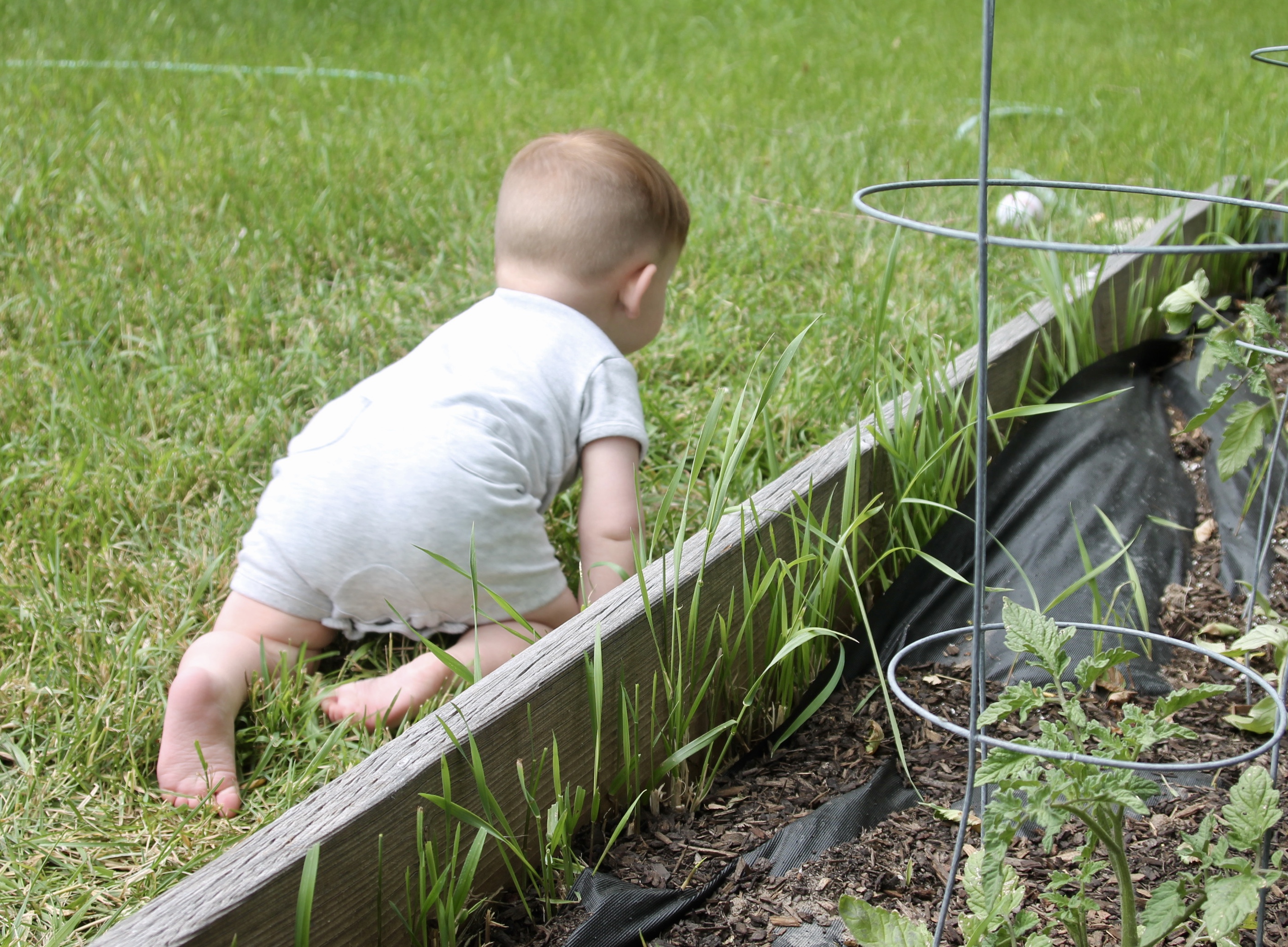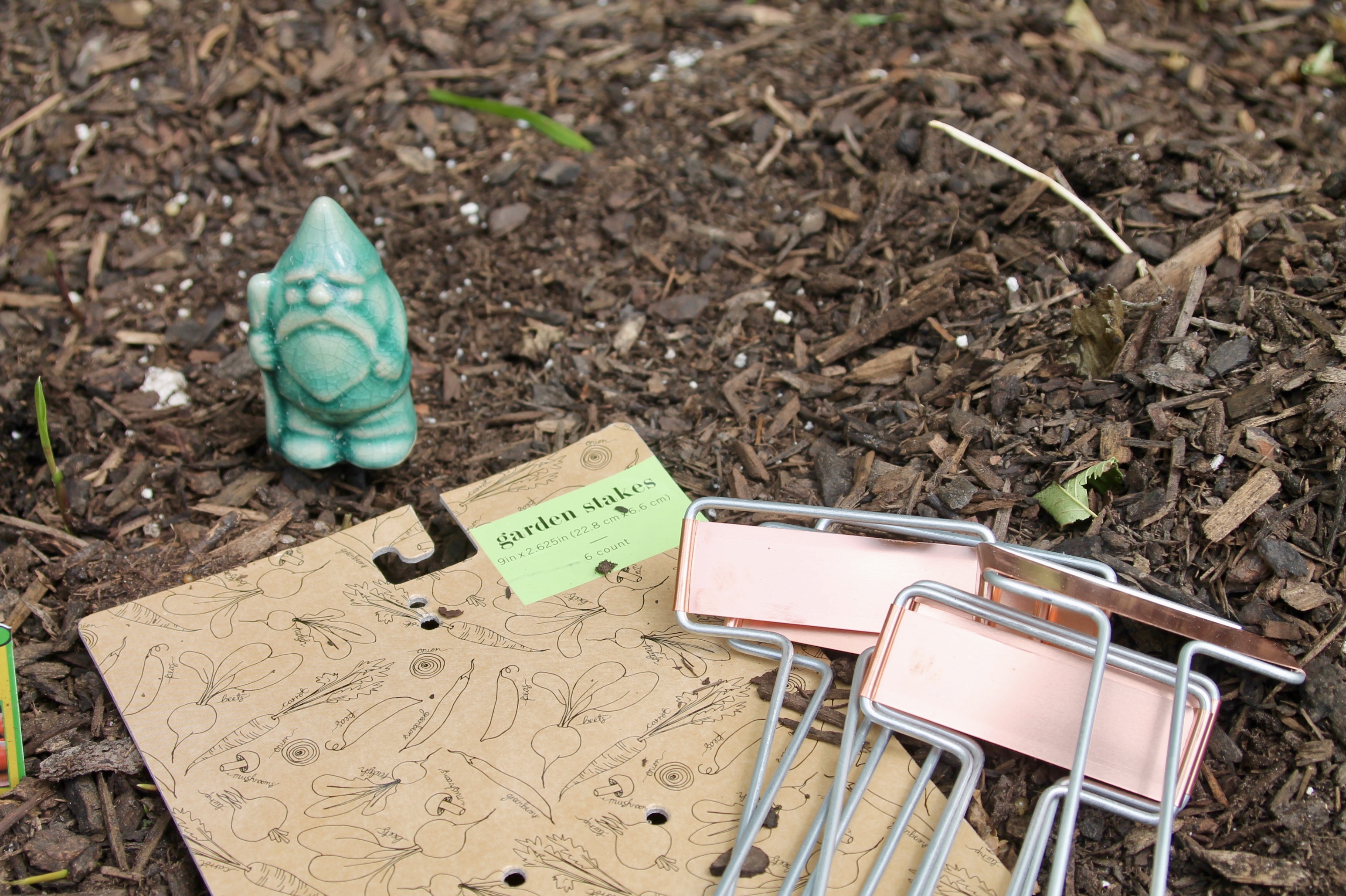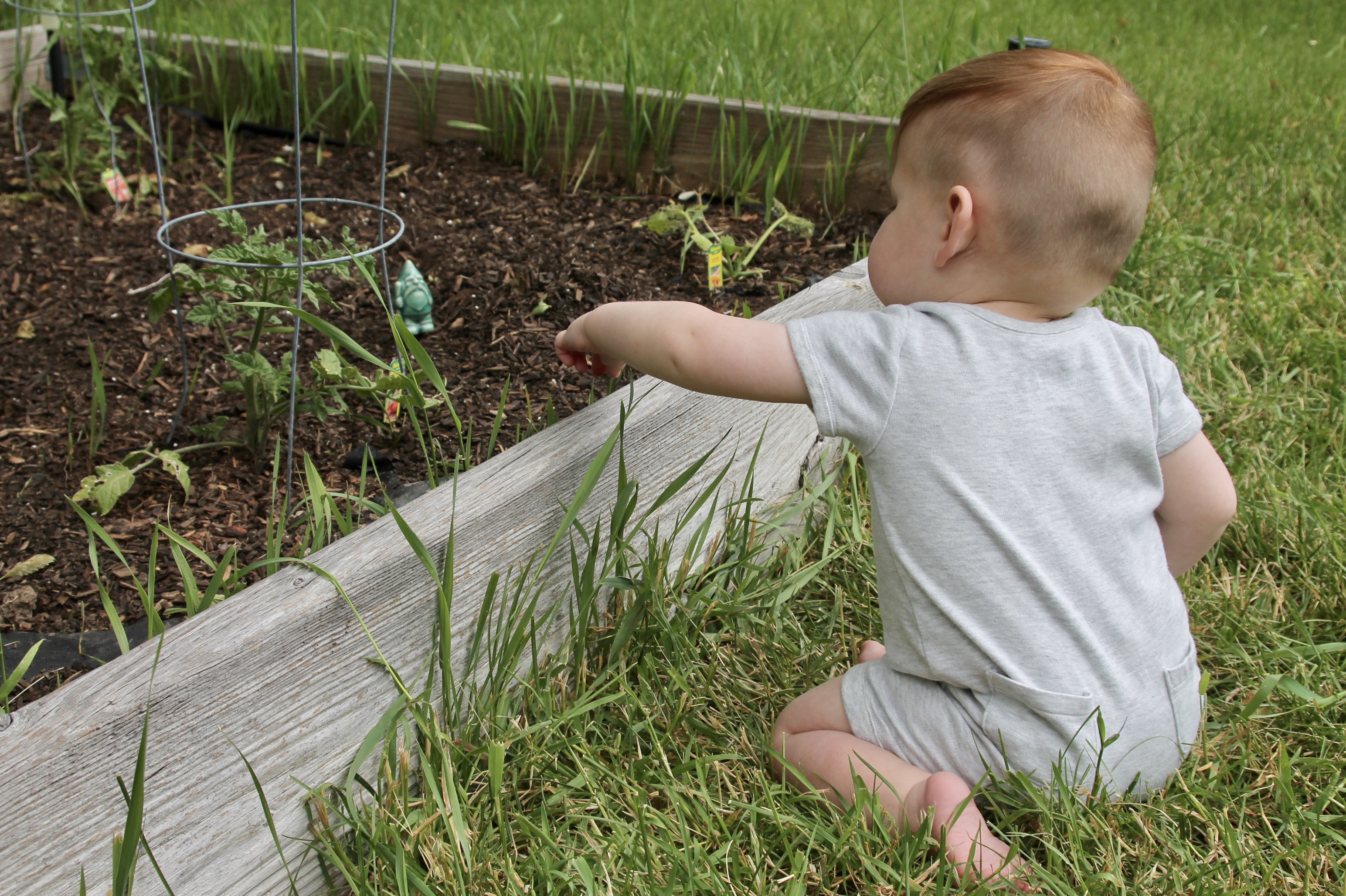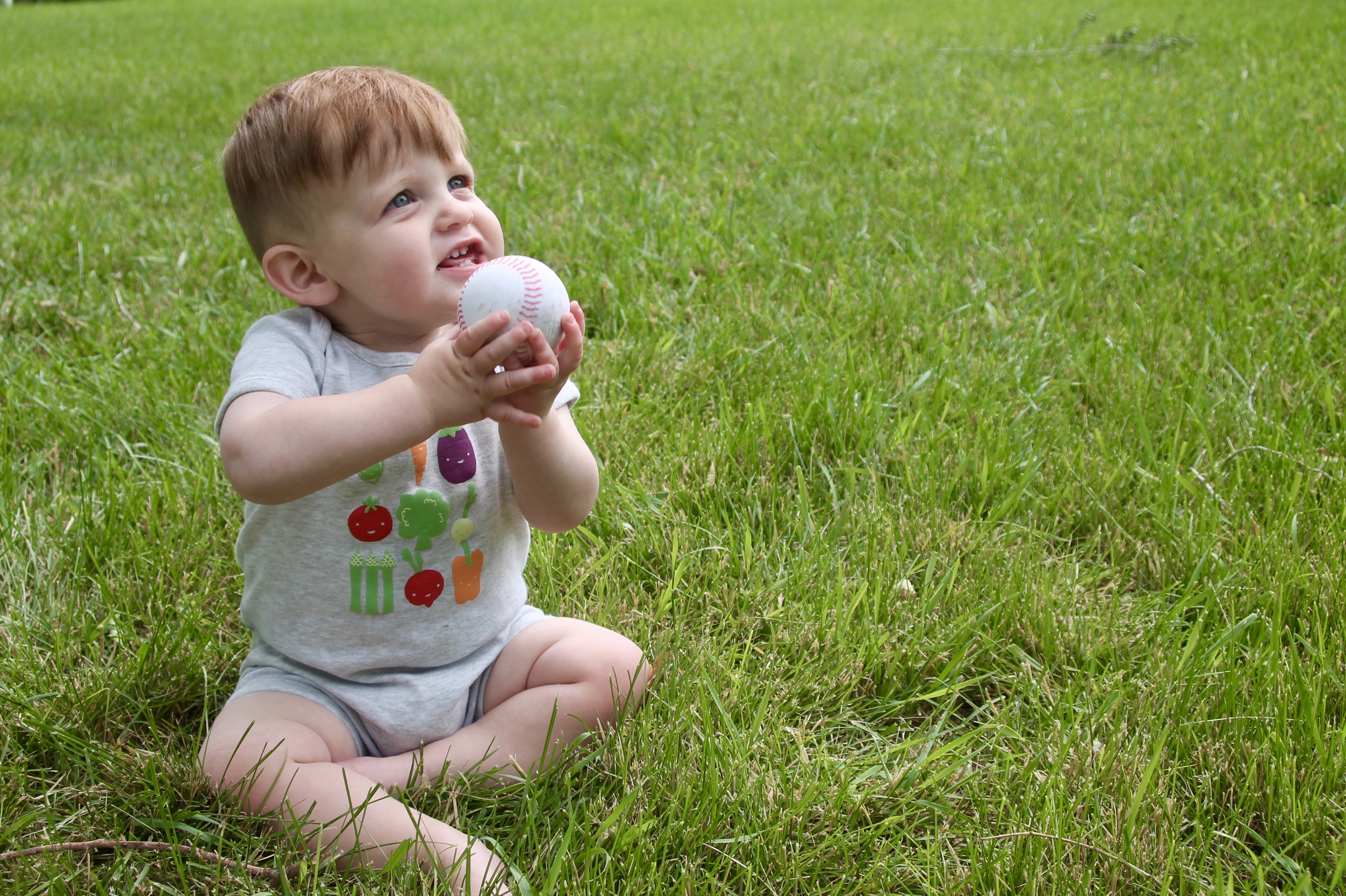 Okay maybe the title of this post is deceiving. I don't want Beck to grow haha just our garden! We didn't plant a garden last year because Beck was tiny & we just never got around to it. This year we knew we had to plant one! It is nothing fancy & we didn't start from seed haha maybe next year. If only we could teach Beck to weed & we would be set! I hate how often dang weeds come back.
I just couldn't resist putting Beck in this romper one more time for an afternoon in the garden… it's a little too small haha.
I have these stakes to put in the garden but haven't written on them yet.  I don't want to just write on them with a Sharpie… I think I might use a label maker so they look kinda retro? But I just haven't committed haha so if you have any ideas please share!
One of my favorite things about having a garden is fresh tomatoes! Garden tomatoes means fresh pico & salsa… what could be better?! I want to share my favorite pico de gallo recipe. Nothing too fancy but it is so dang good. I love having some in the fridge to eat with chips, quesdillas, or make to serve with a meal. Most everything in the recipe is found in our garden so that makes it super easy.
The Put on Everything – Pico de Gallo
4-5 Roma Tomatoes
1/2 onion – I either use white or red.. I like both so whatever I have on hand
Small bunch of cilantro.. I plant cilantro in a pot & take it from there as much as I need
1/2 a jalapeno .. I am a baby so use a whole one if you like a little spice
lime juice.. if using a real lime use 1/2 a lime, if not squirt lime juice to taste
2 chopped garlic cloves
salt & pepper to taste
*Eric sometimes makes it with liquid smoke & he does the same with salsa. It is different & I wasn't sure I liked it at first but it is really good!
What are you growing in your garden? What are your favorite things to make with your veggies you grow?