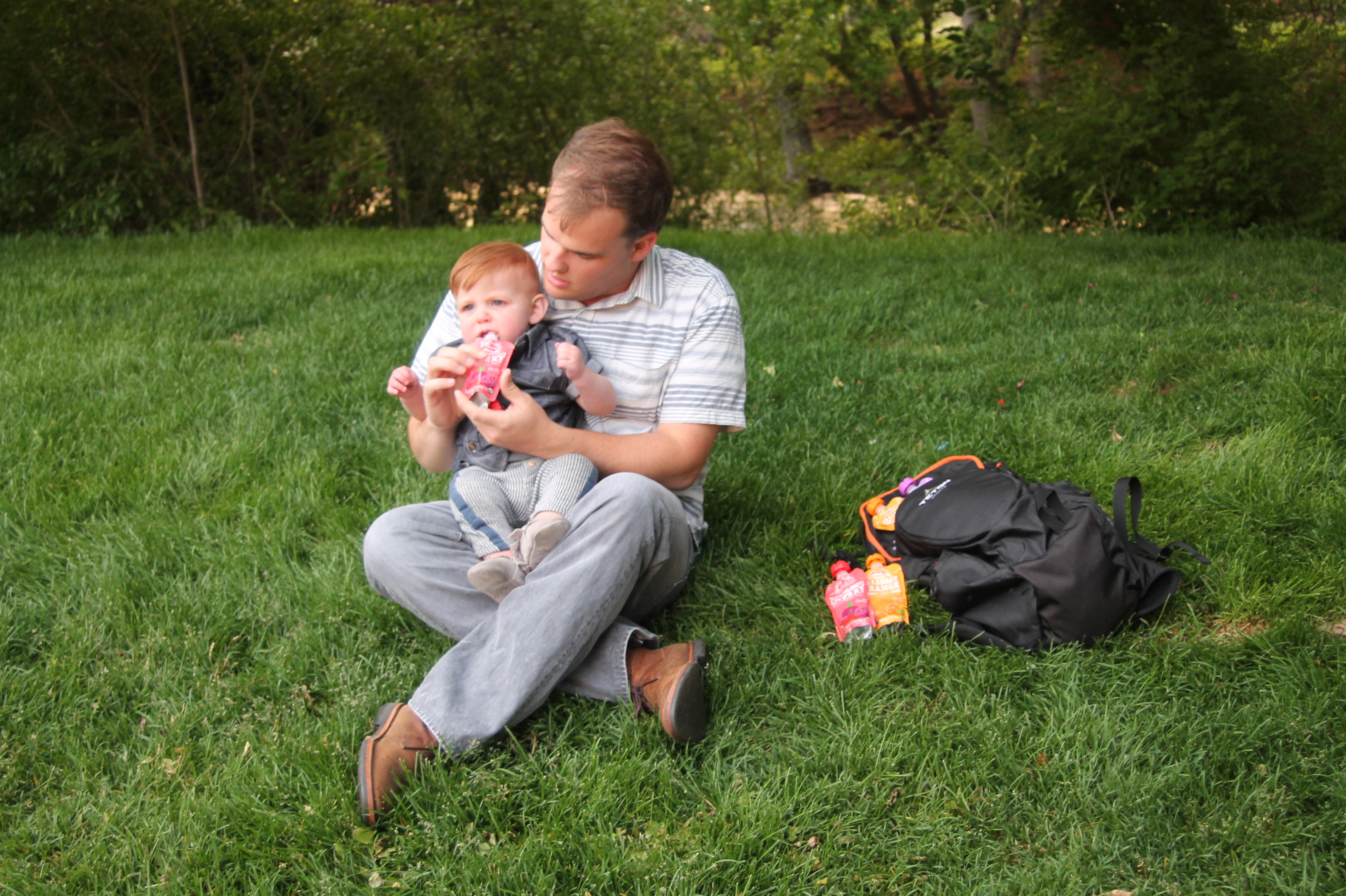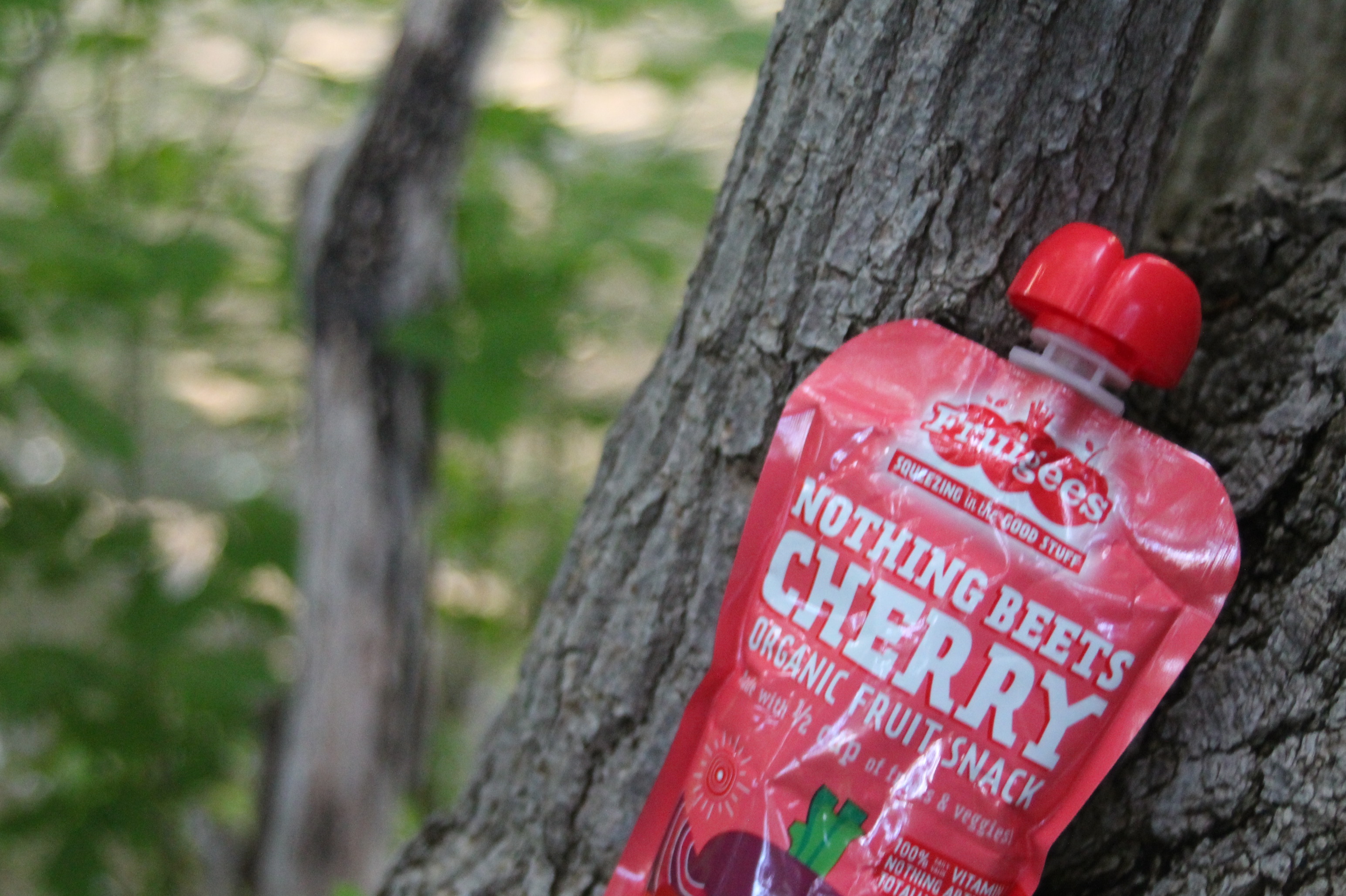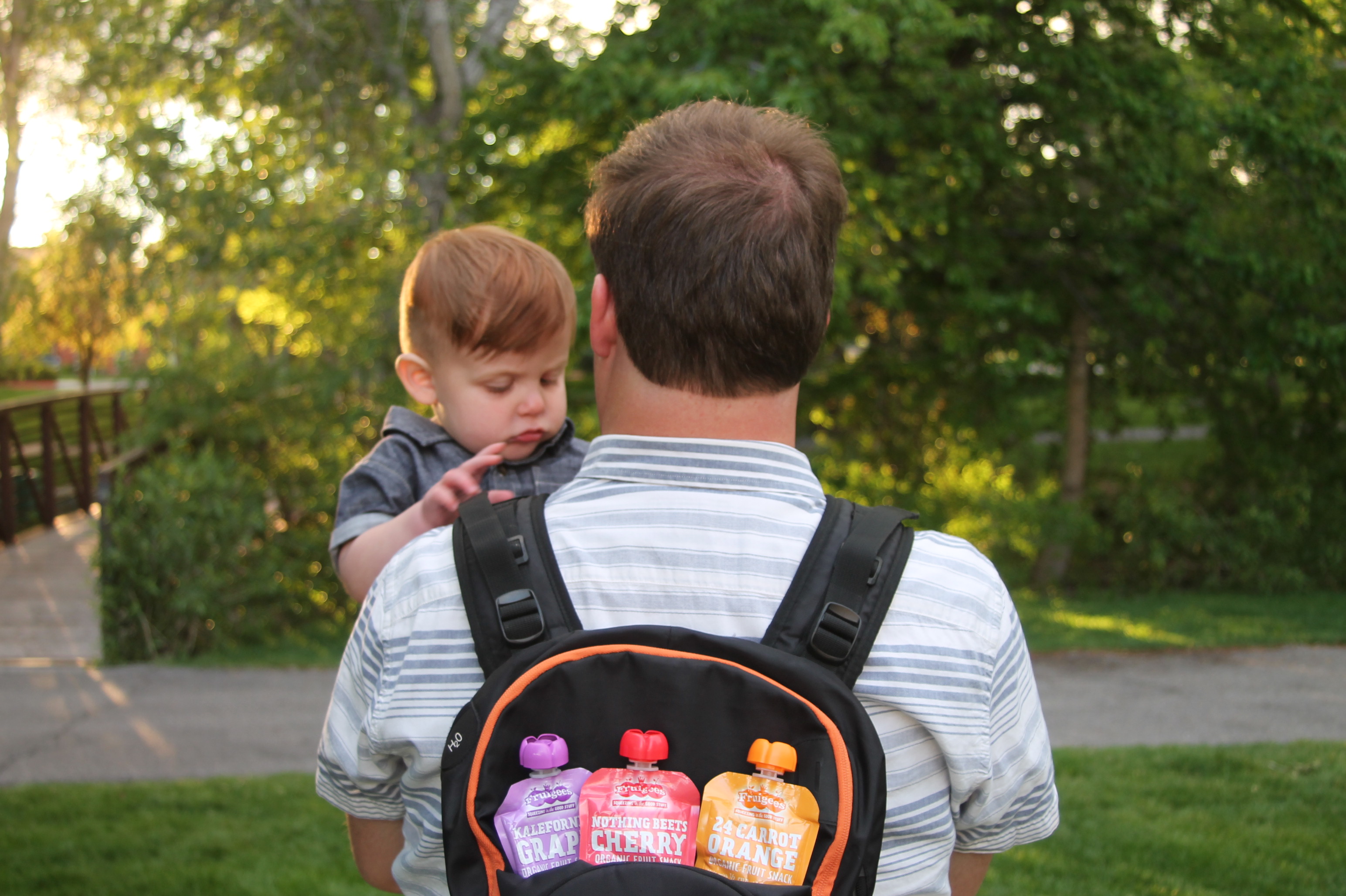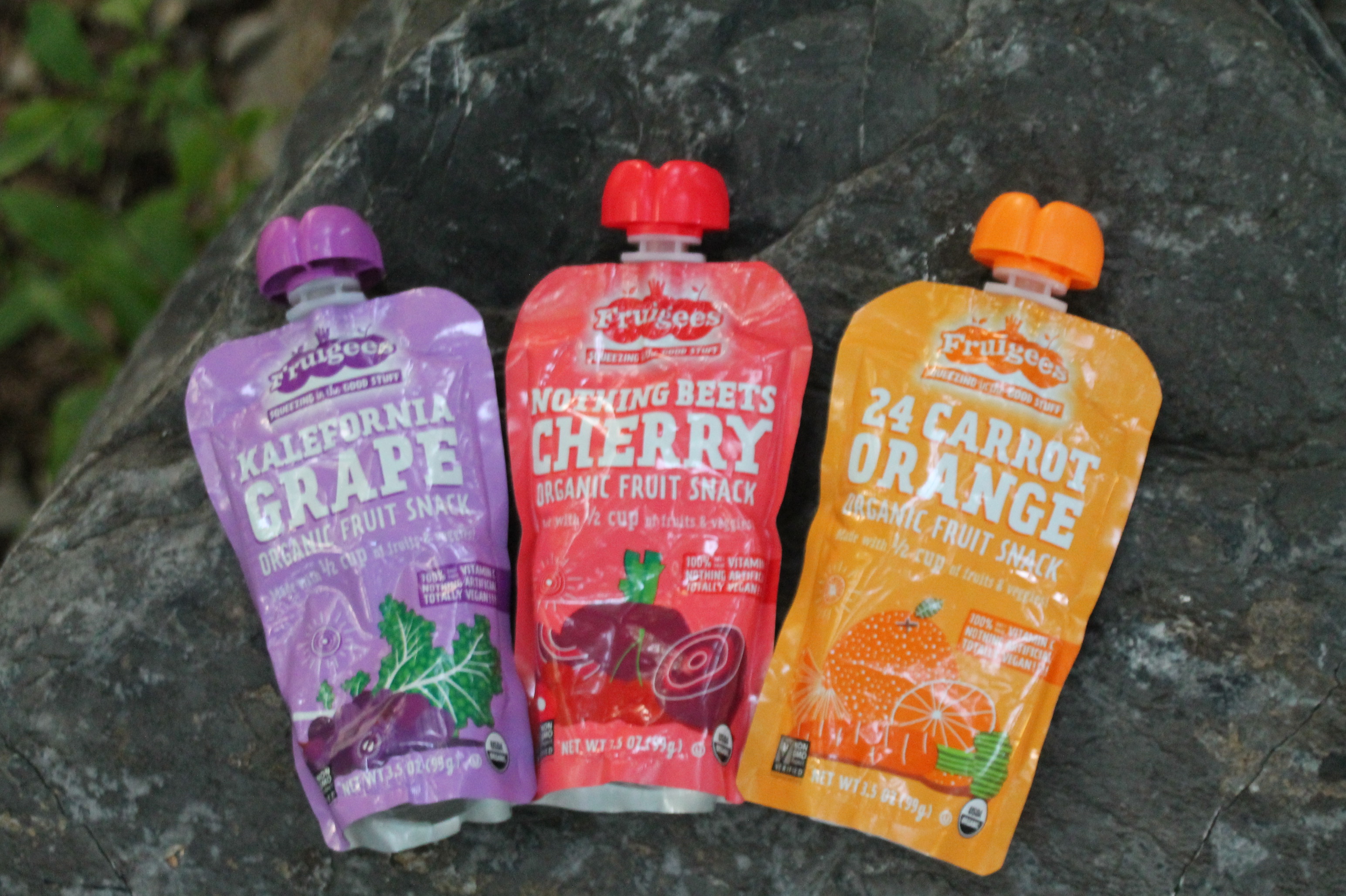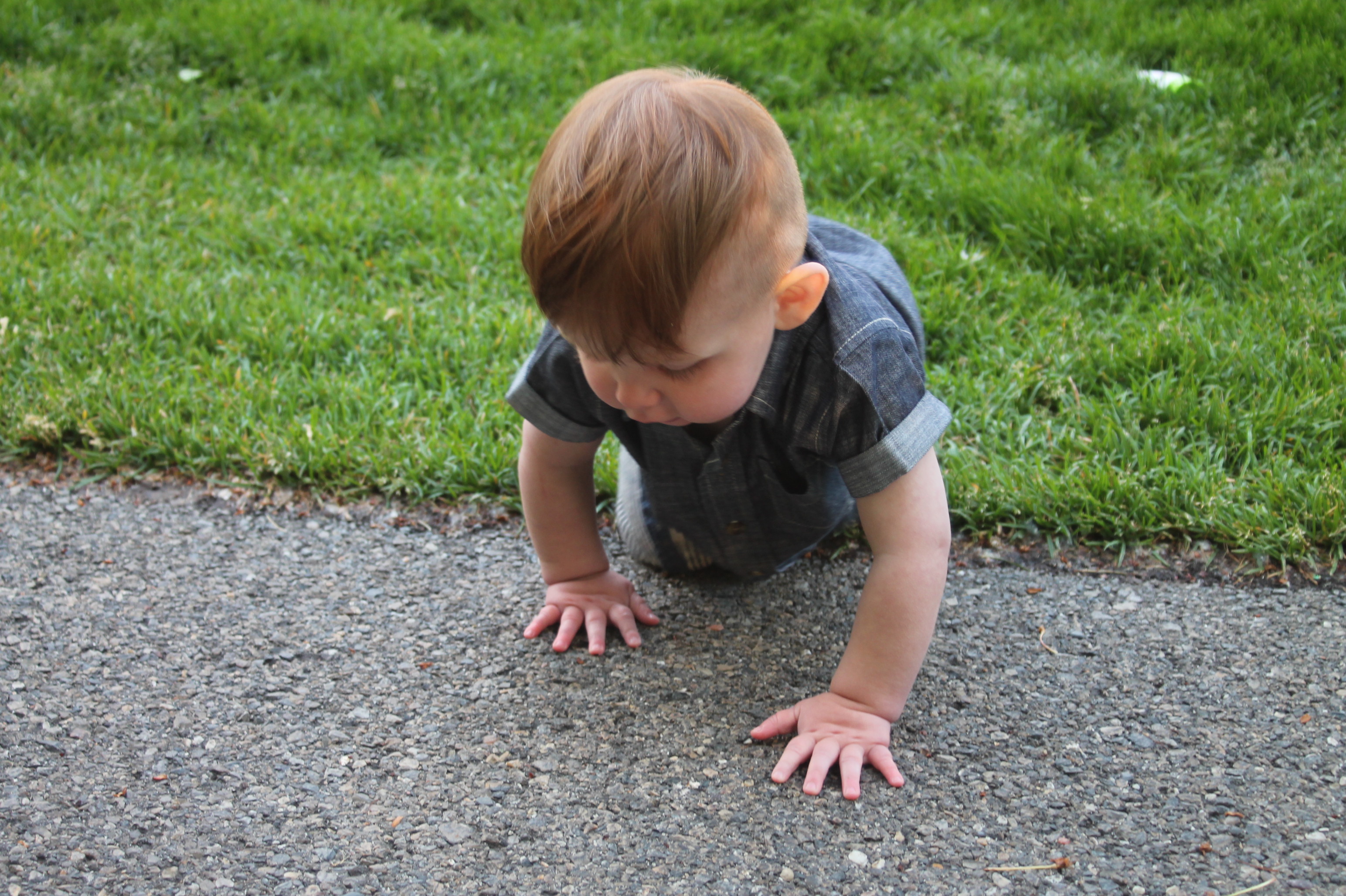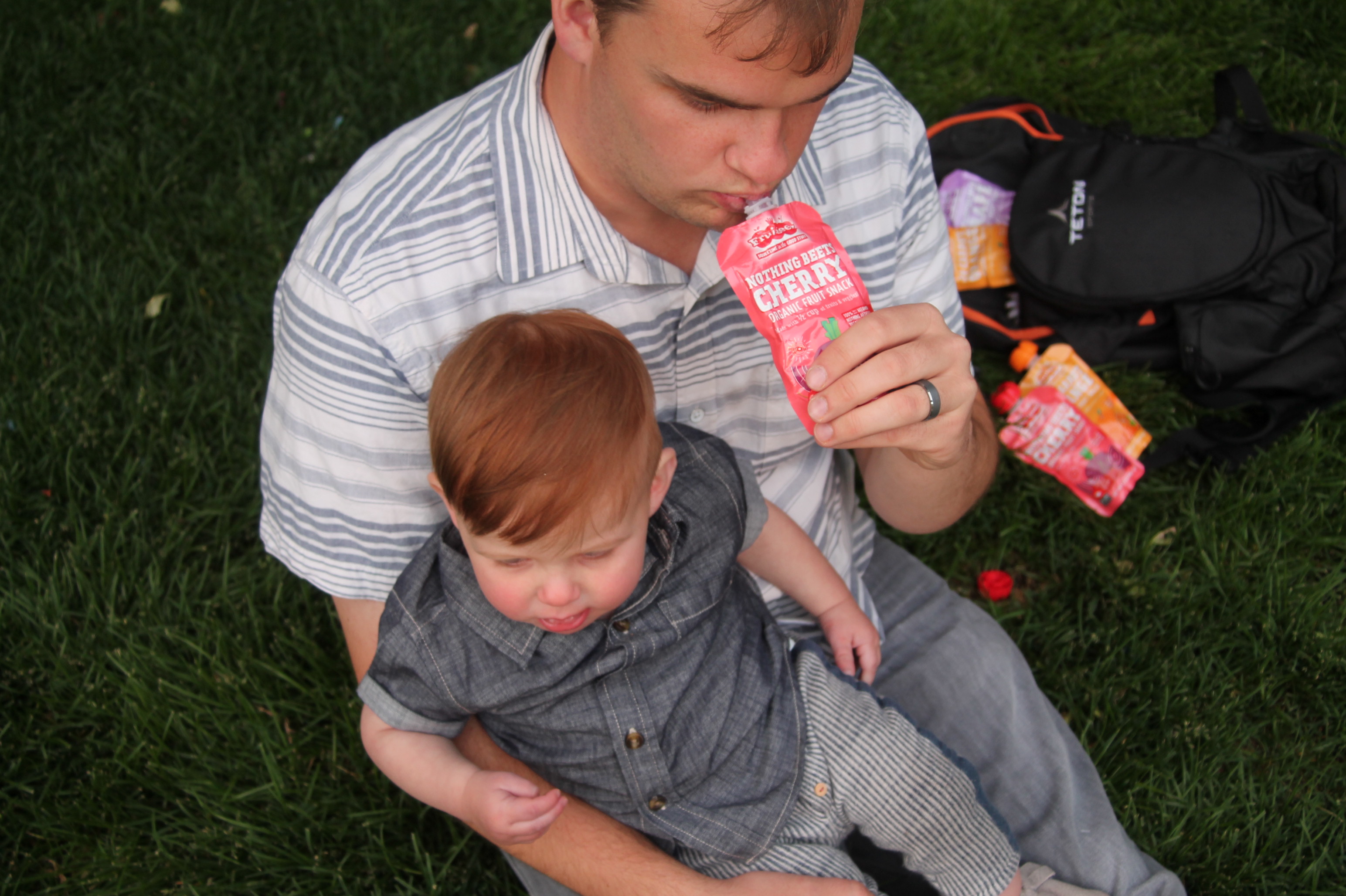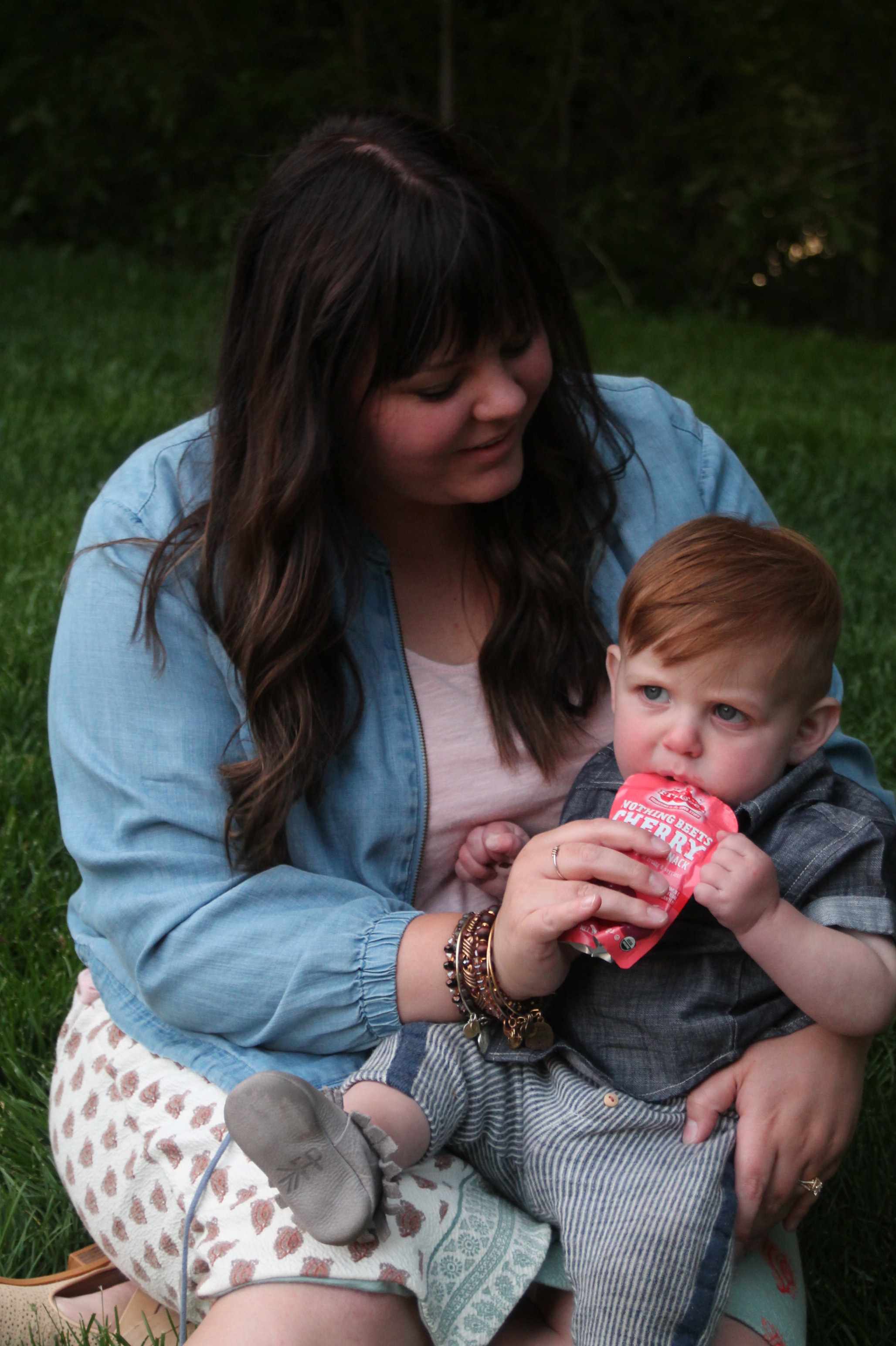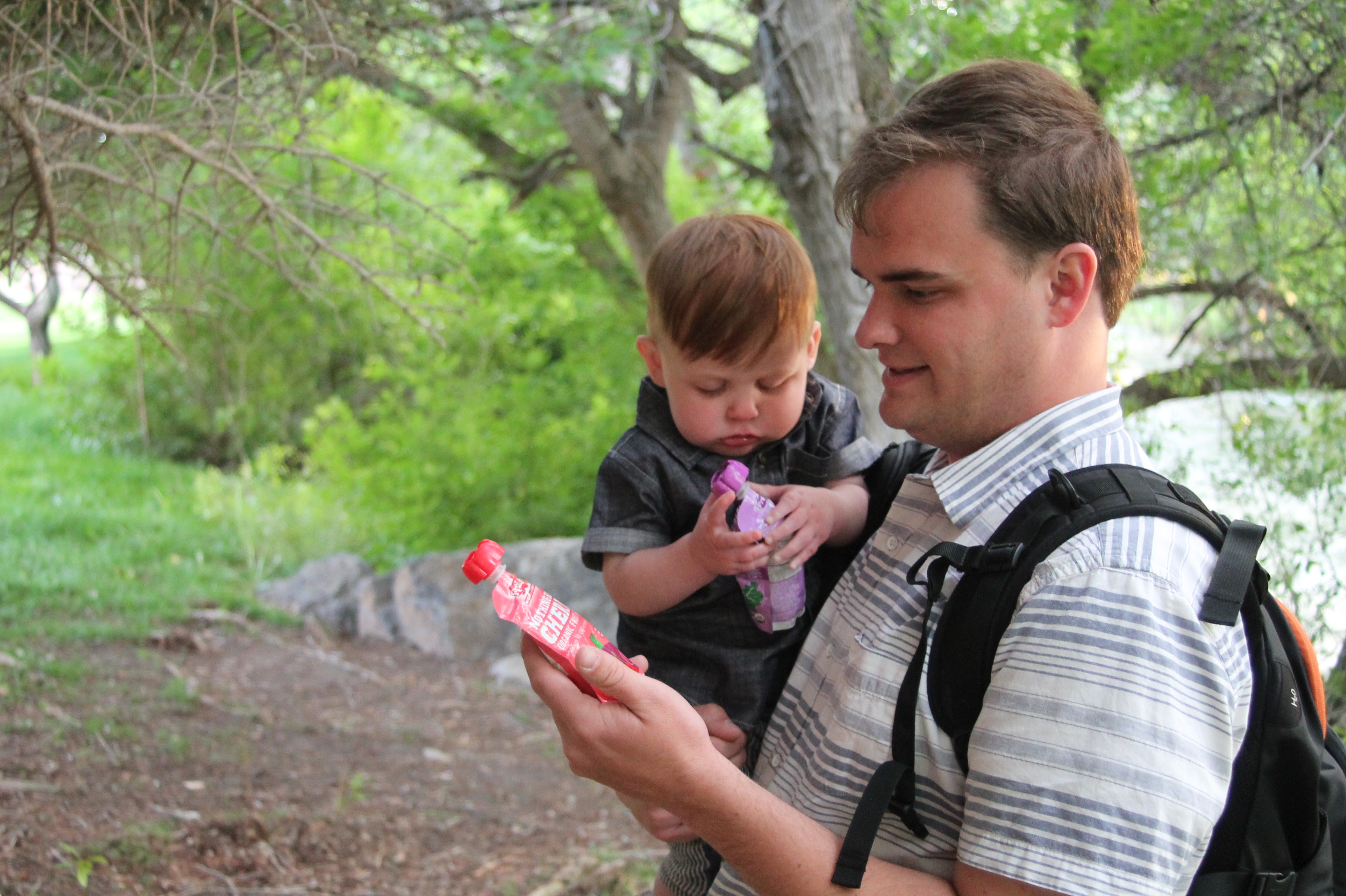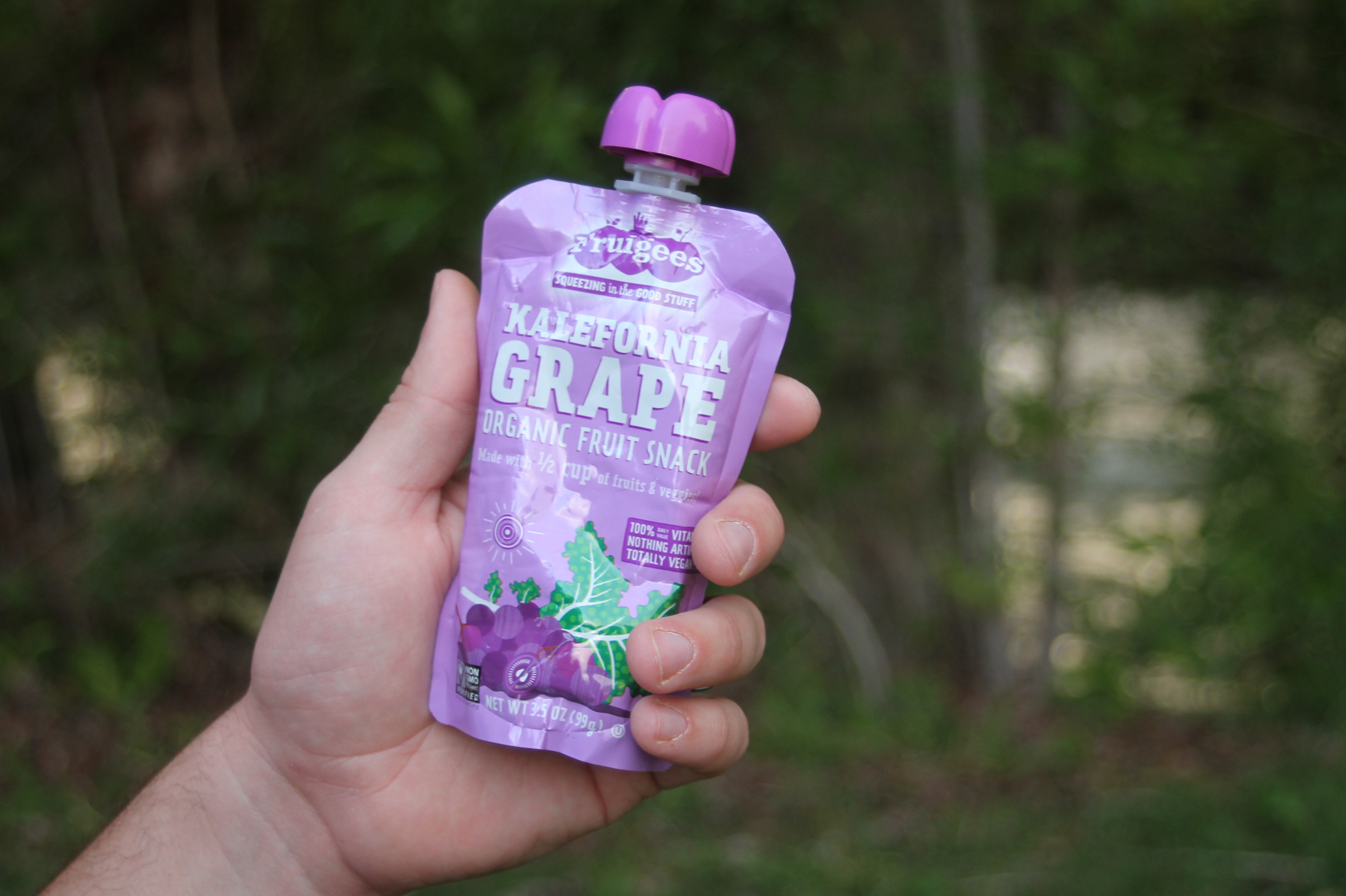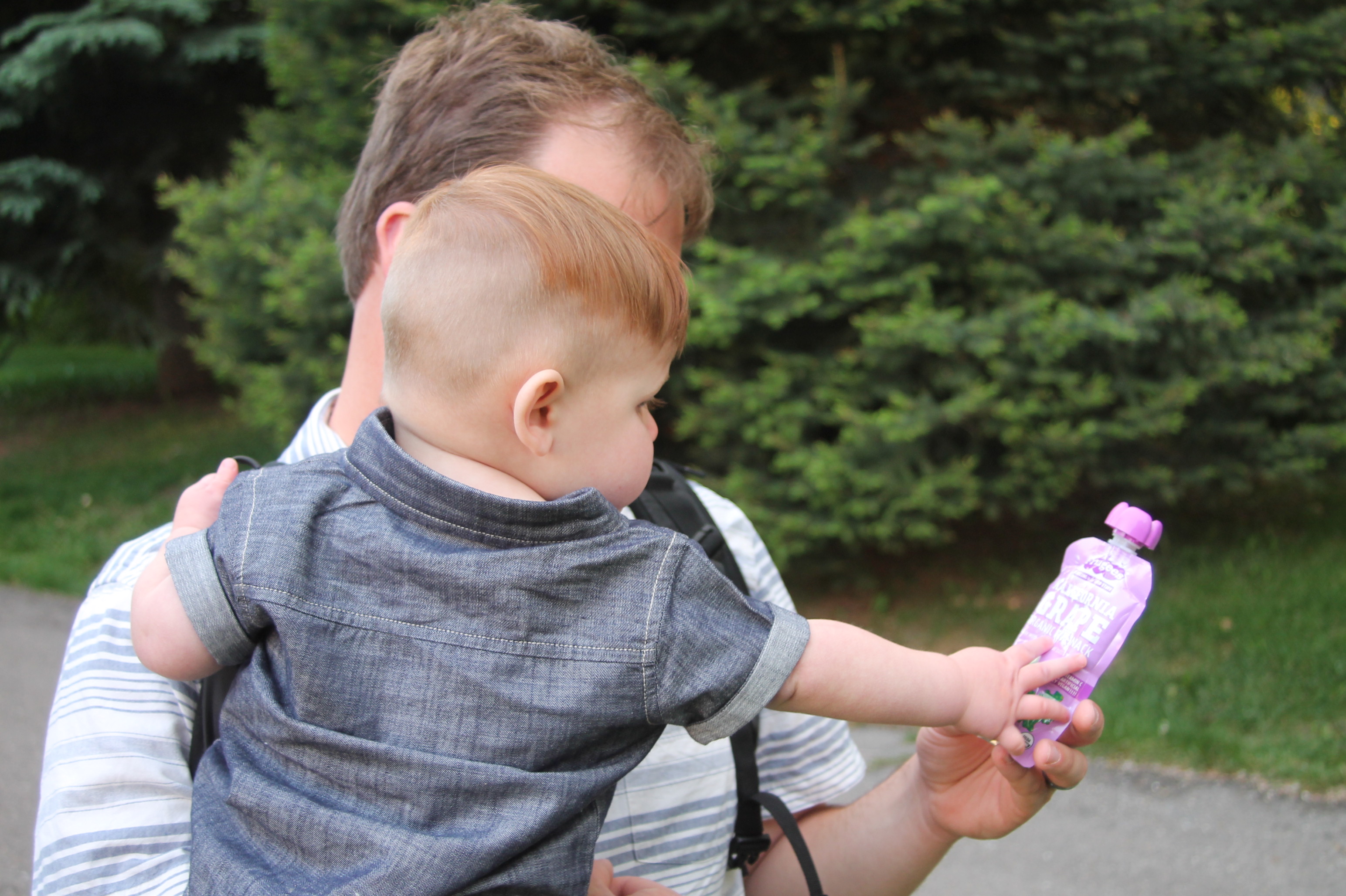 I am loving this warm weather! I am already worried that summer is going to go too fast, it always does! I need to make a summer bucket list so we do as much as we can outside as a family! I am so excited to share this amazing company with you because we have been taking them on all our adventures. Fruigees makes food pouches with organic fruit and veggie juices! I love their story and the people who started the company. 2 guys were in college & noticed that people were eating the baby food pouches as they studied. They knew that they could make something that tasted better & wasn't made just for babies. After they perfected their recipe they started selling Fruigees at local farmer's markets. Today they still use their original recipe, it's that good!
Fruigees is a snack for all ages! The pouches are something that I want my son to eat because of all the nutrients & something that I never feel guilty eating myself. Organic, gluten free, no sugar added… you just can't go wrong. We have taken Fruigees on bike rides, picnics, hikes, camping trips & they are an every day diaper bag essential for Beck & I! Eric is even going to take them backpacking this summer. You would never knew they are as healthy as they are just by the taste, they are seriously so sweet & yummy!
Currently there are 3 delicious flavors. Eric & I both love Nothing Beets Cherry the most! But they are all good & Beck literally says yum whenever he eats them, haha it is so cute! My favorite part about Fruigees is that the texture is so different than other food pouches that I have tried. Usually the texture is kind of grainy but these aren't at all. Fruigees are thick & smooth, they almost taste like fruit leather or something, so dang good. On their website you can find stores located near you that sell Fruigees so that you can try them out, you can thank me later!
I love them so much that I am going to be giving some away on my Instagram in the next few days. So watch for that! You can follow along here & you are going to want to follow Fruigees too.. because you are going to drool over them & you want to win this awesome giveaway!
*Fruigees sent me some product to try but all thoughts & opinions are my own.