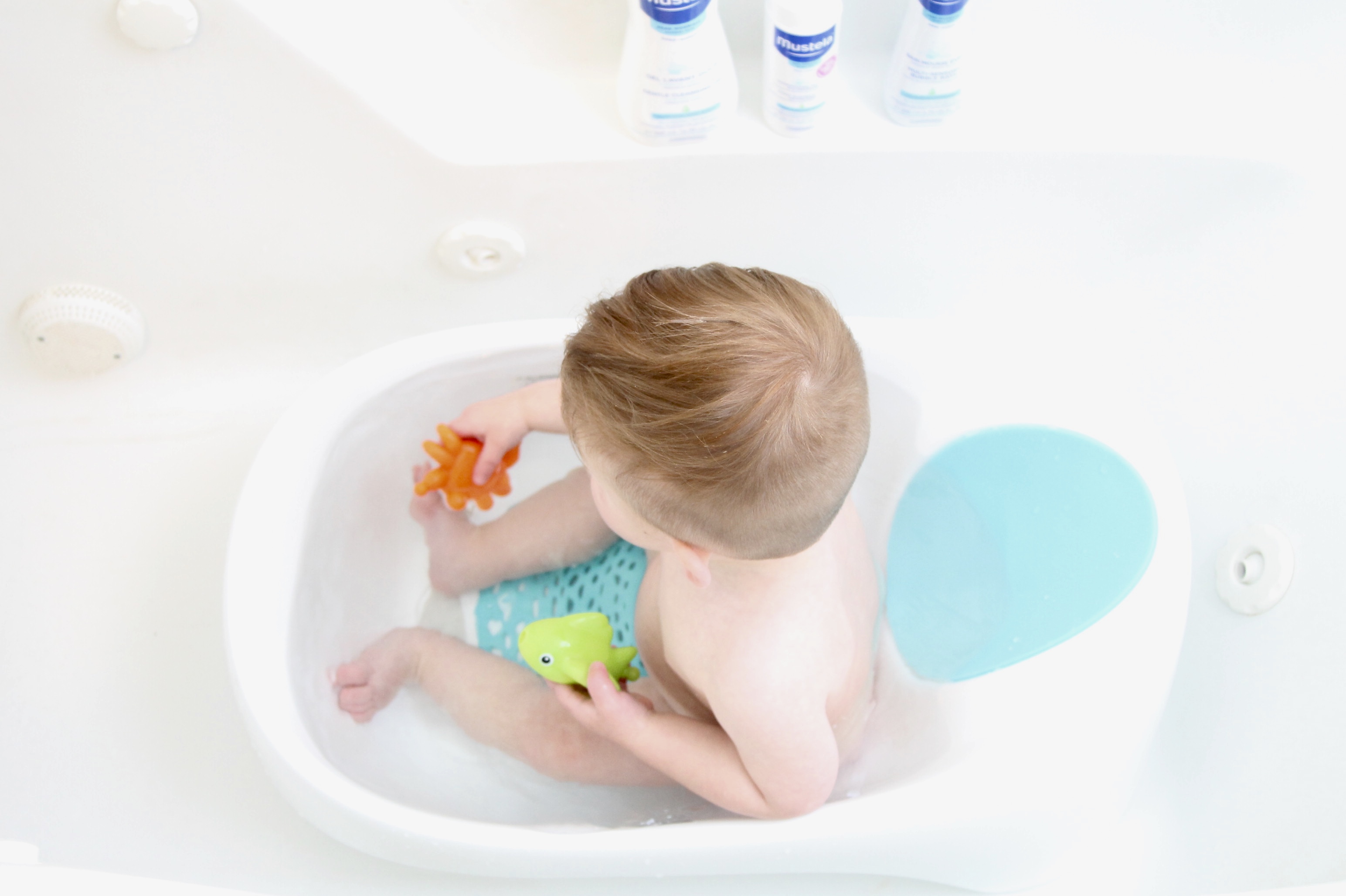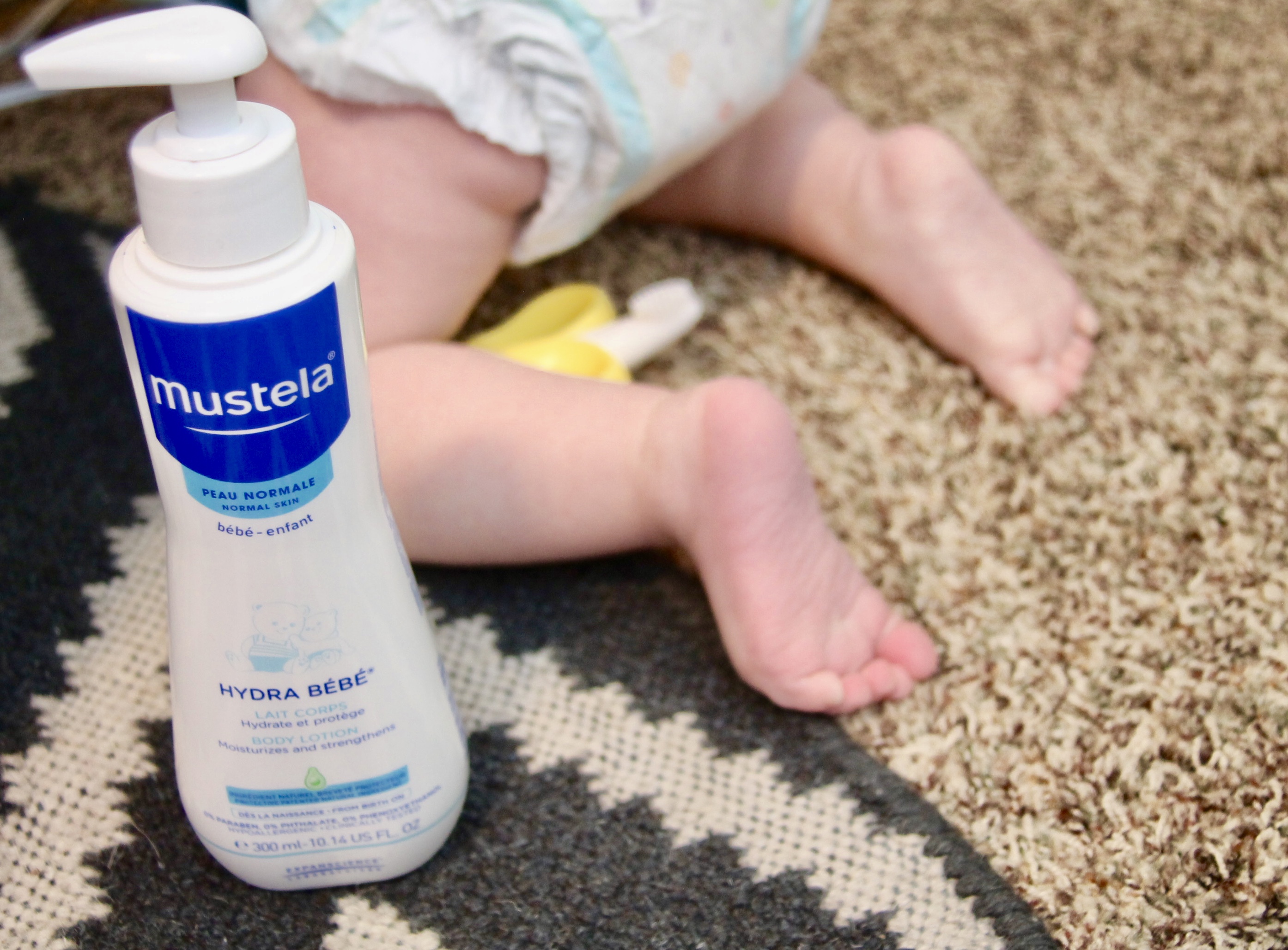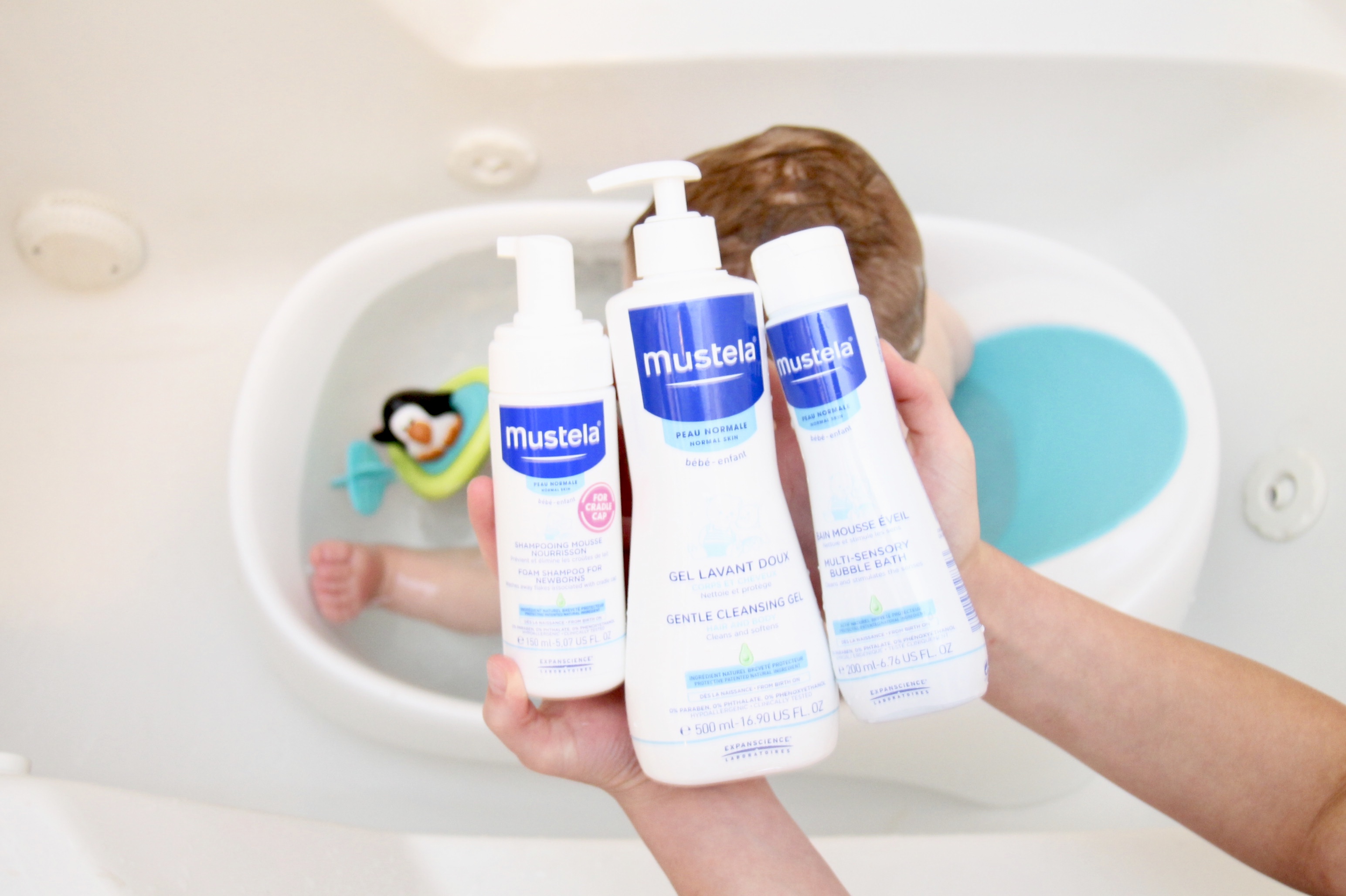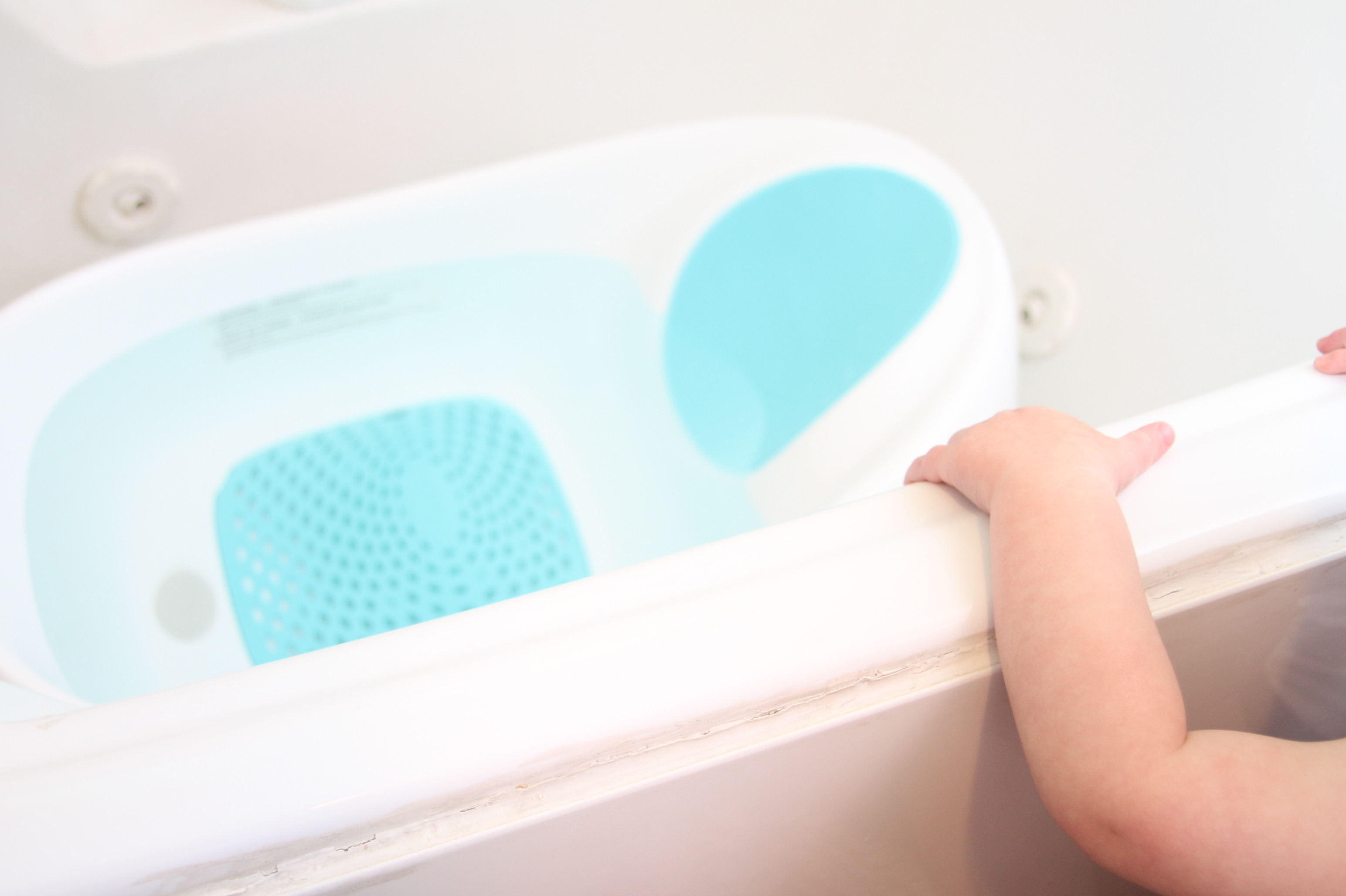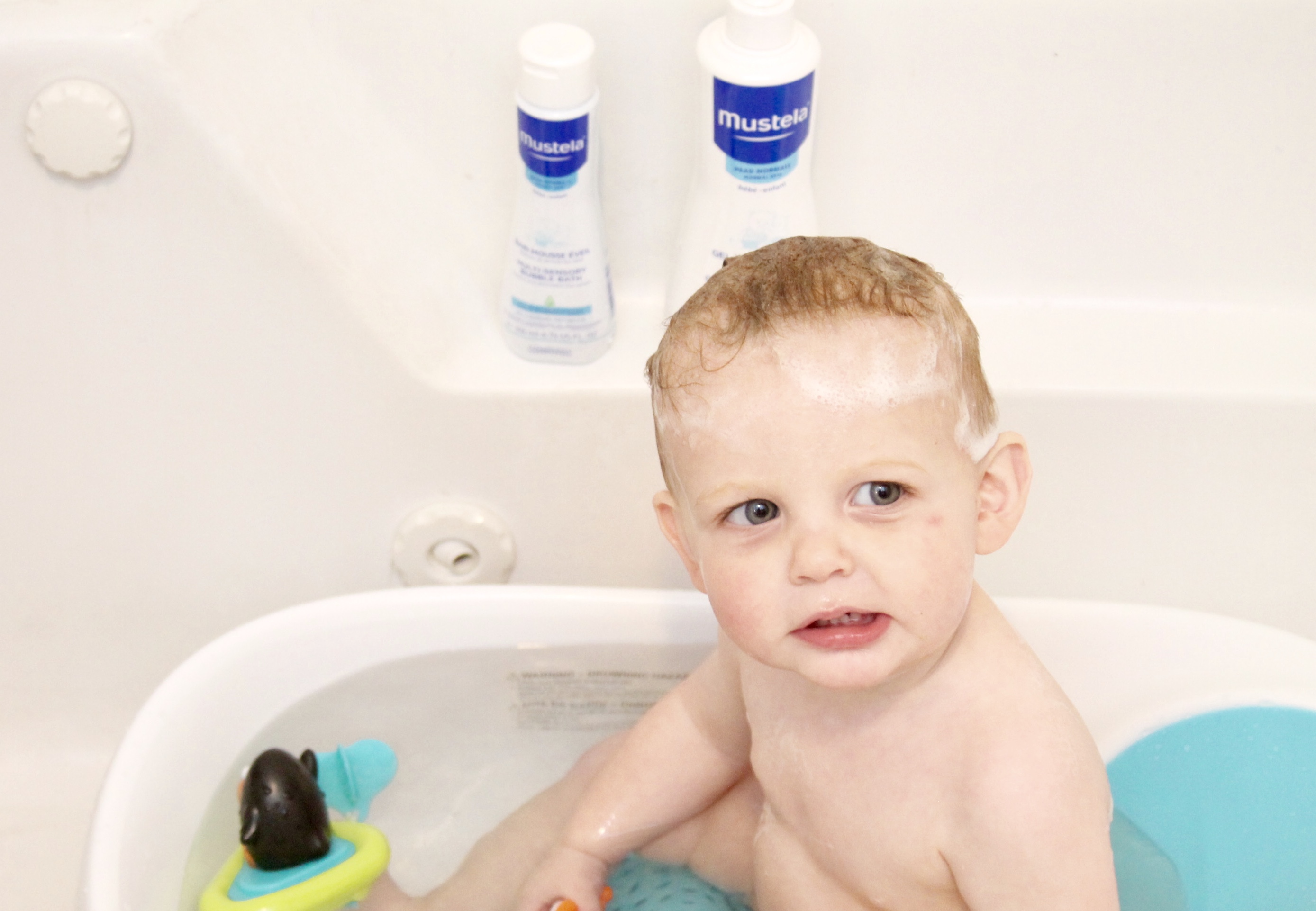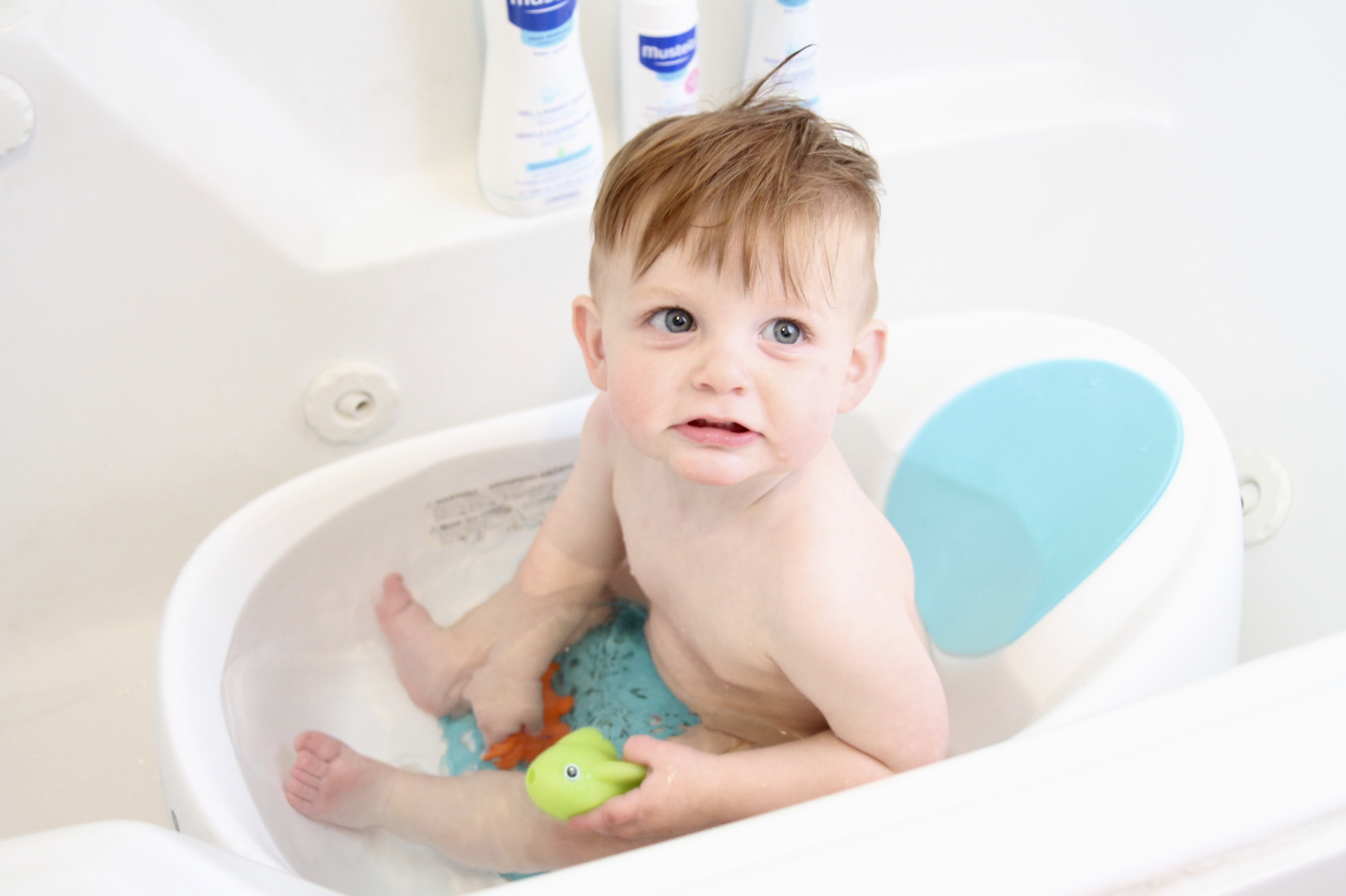 Beck is learning so much lately it is crazy & so amazing to watch. The other day he learned how to wash his hands, well mostly he loves turning the faucet back & forth to get more water haha! Whenever you turn on the water in the tub he crawls right over & starts squealing. I hurry & take his clothes off before he tries to climb into the tub fully dressed… he loves the water!
I was so excited to try out the BOON Soak tub! I was worried that he would try to climb out of this tub but he didn't at all! It was so nice to have him in a tub where he & I felt safe & secure. I also loved that I didn't have to fill up the whole bathtub and waste a lot of water. The best part about this tub is that is a 3 stage tub- newborn, infant & toddler. You can wash your baby from newborn up to 18 months with one tub! I don't have the space to store different tubs so I love that! Also it is small enough that this tub can fit in most double sinks. Another favorite feature of the BOON Soak tub is that the plug is color changing to help guide water temperature.
Mustela has been tested for over 60 years by dermatologists & they are know for their quality! Their products are made for the softest & most sensitive skin & have raving reviews to show for it. I was so excited to try Mustela because I have only ever heard the best things about their products. Babies from birth until they are two years old have specific skin needs that are different than what an adult needs. Babies also have different skin types & Mustela address all those needs. I love their lotion, it isn't too thick and it rubs easily into your babies sweet skin. The bubble bath made the best big bubbles that had both Beck & I smiling! I am so excited to try the Mustela shampoo on a newborn in the future with cradle cap being so common! The shampoo was great on Beck & left this hair so smooth but it is designed to specifically help with cradle cap. Beck definitely got some cradle cap when he was younger & I wish I would have known about this shampoo!
All of these amazing products can be found at Babies "R" Us & any (or all!) of them would make an excellent baby shower gift! There really is nothing better than that new baby smell!
Here you can find the BOON Soak tub! At Babies "R" Us you can find a 4 piece bath set that includes all the Mustela bathtime needs! Mustela Foam Shampoo for Newborns, Mustela Hydra Bebe Body Lotion, Mustela Gentle Cleansing Gel, Mustela Multi-Sensory Bubble Bath.
*I received samples from BOON & Mustela in exchange for my honest opinion.