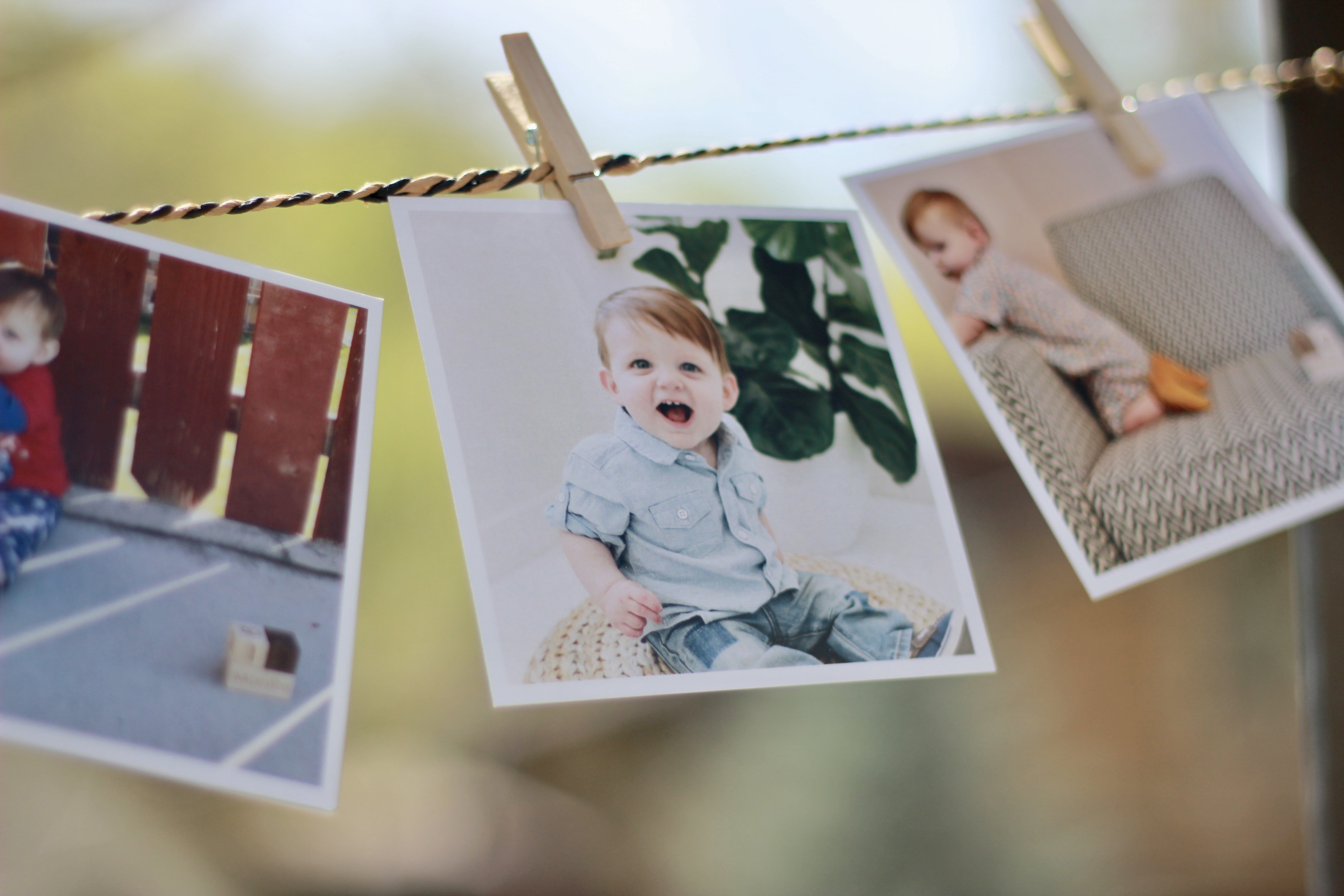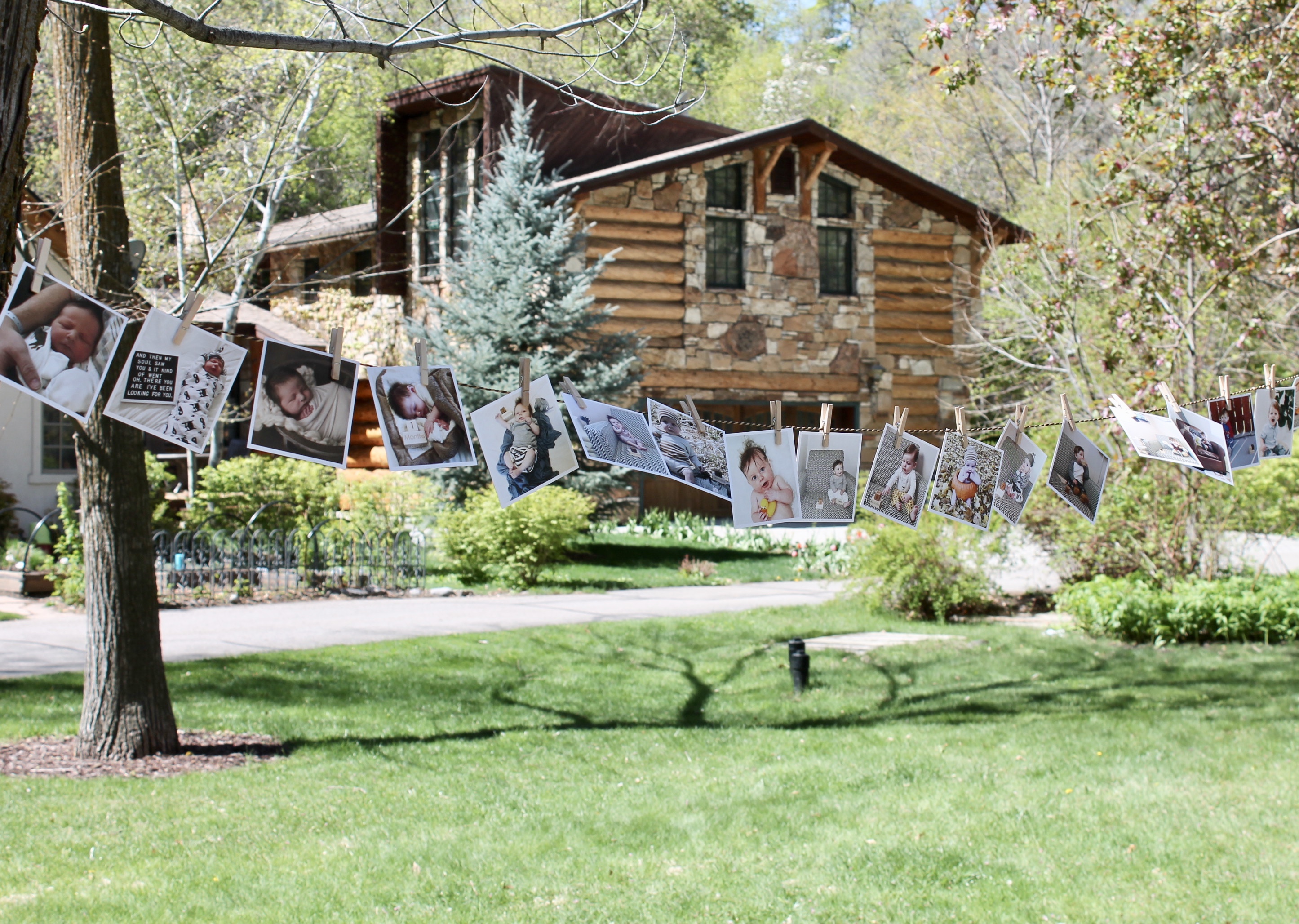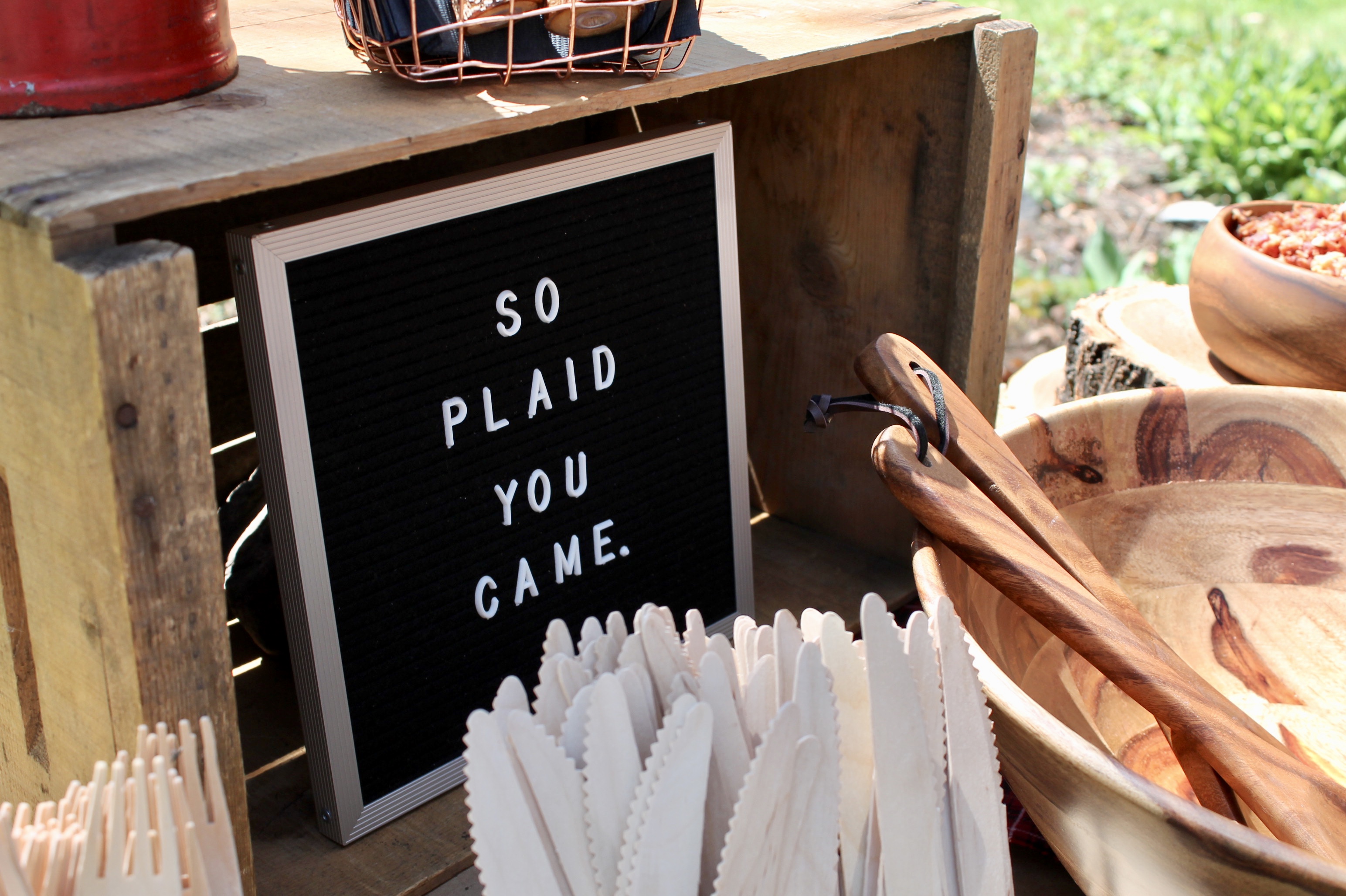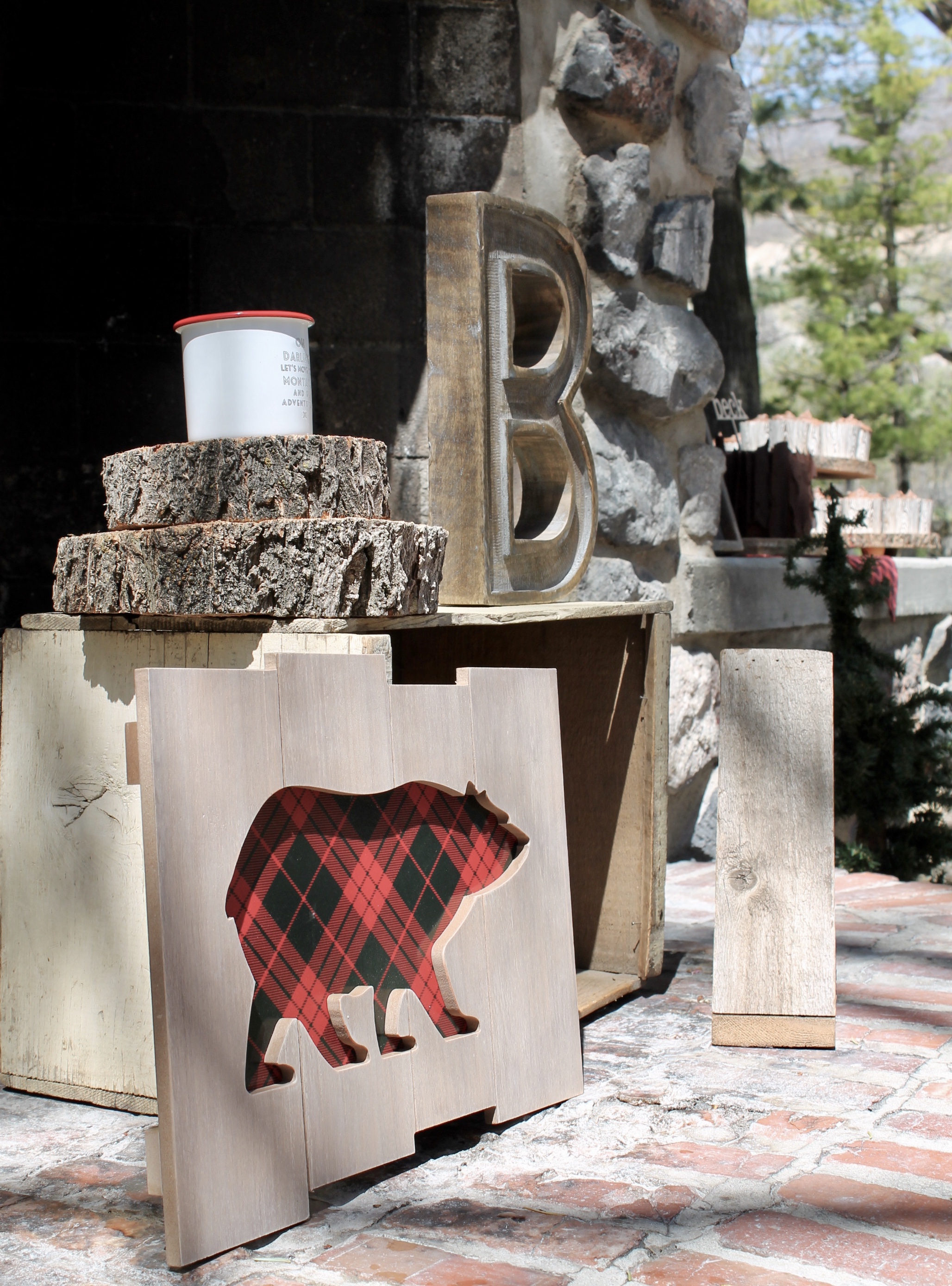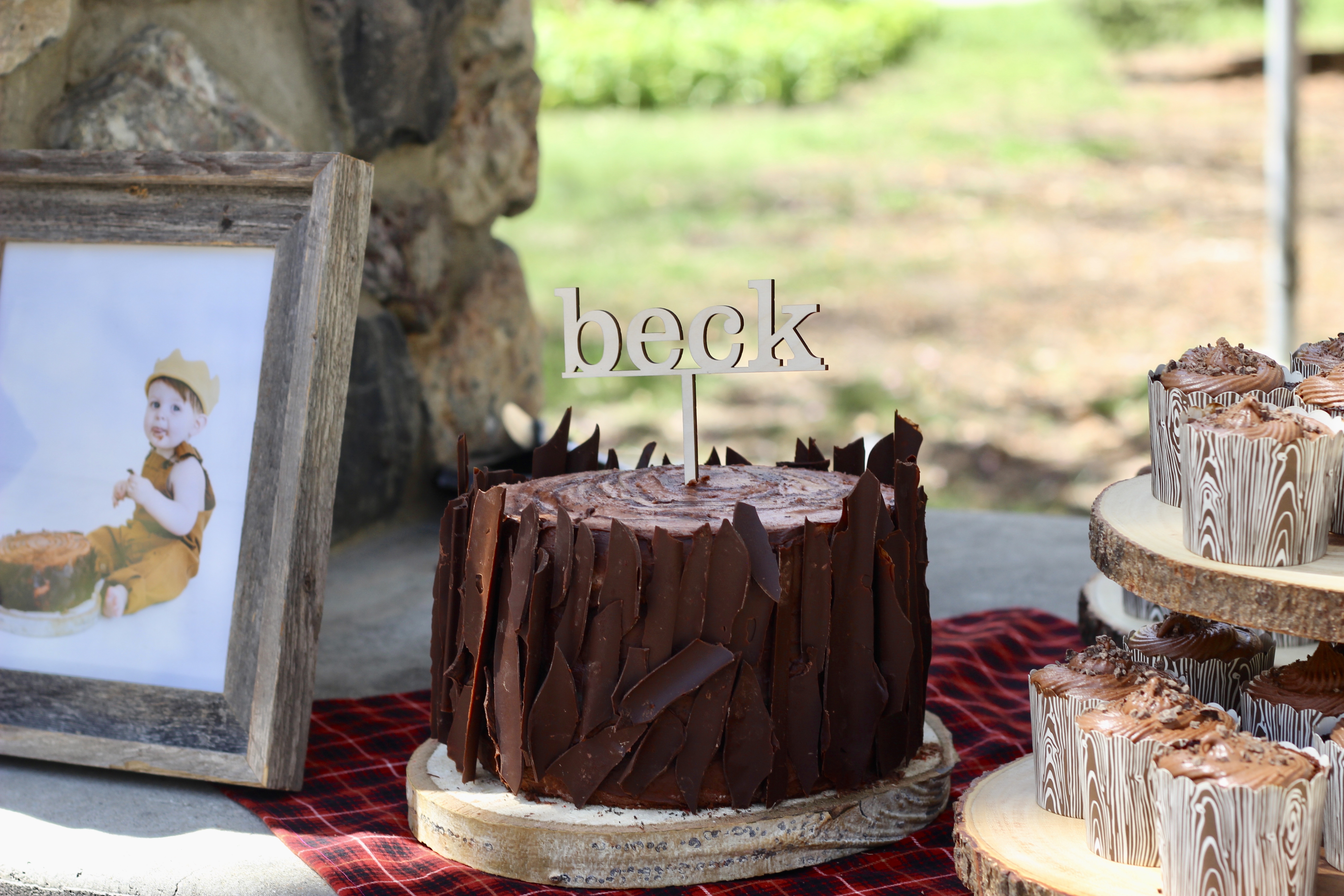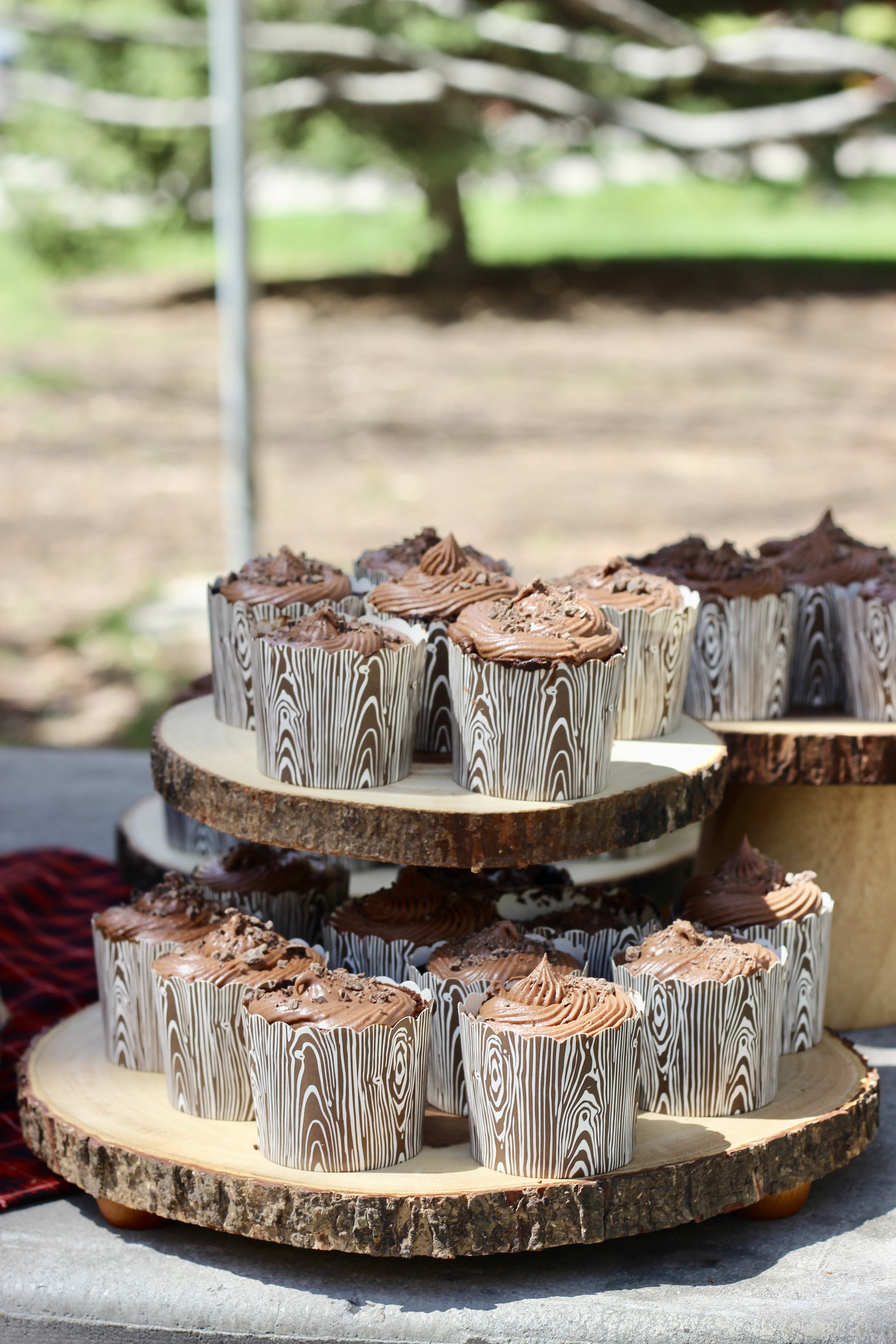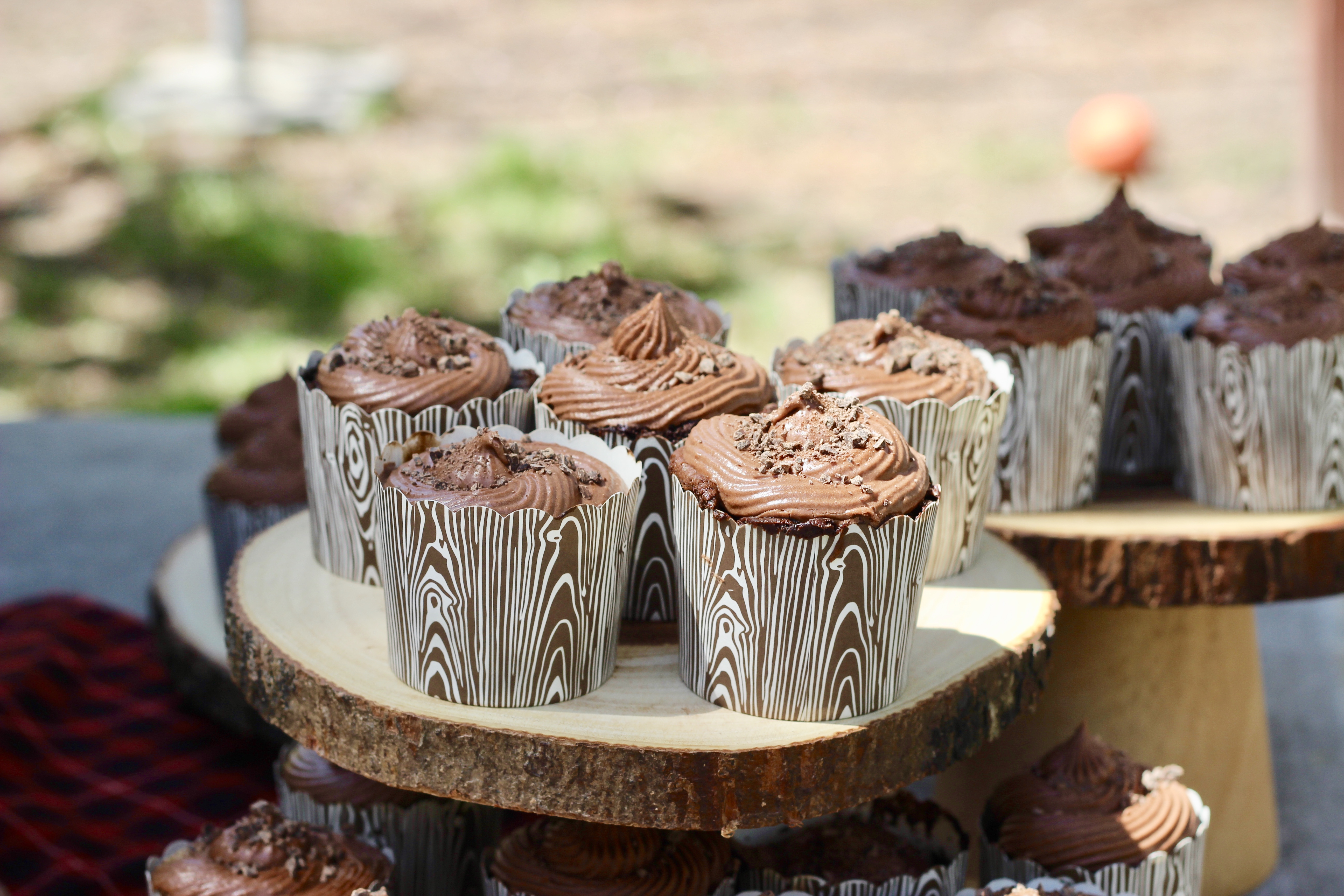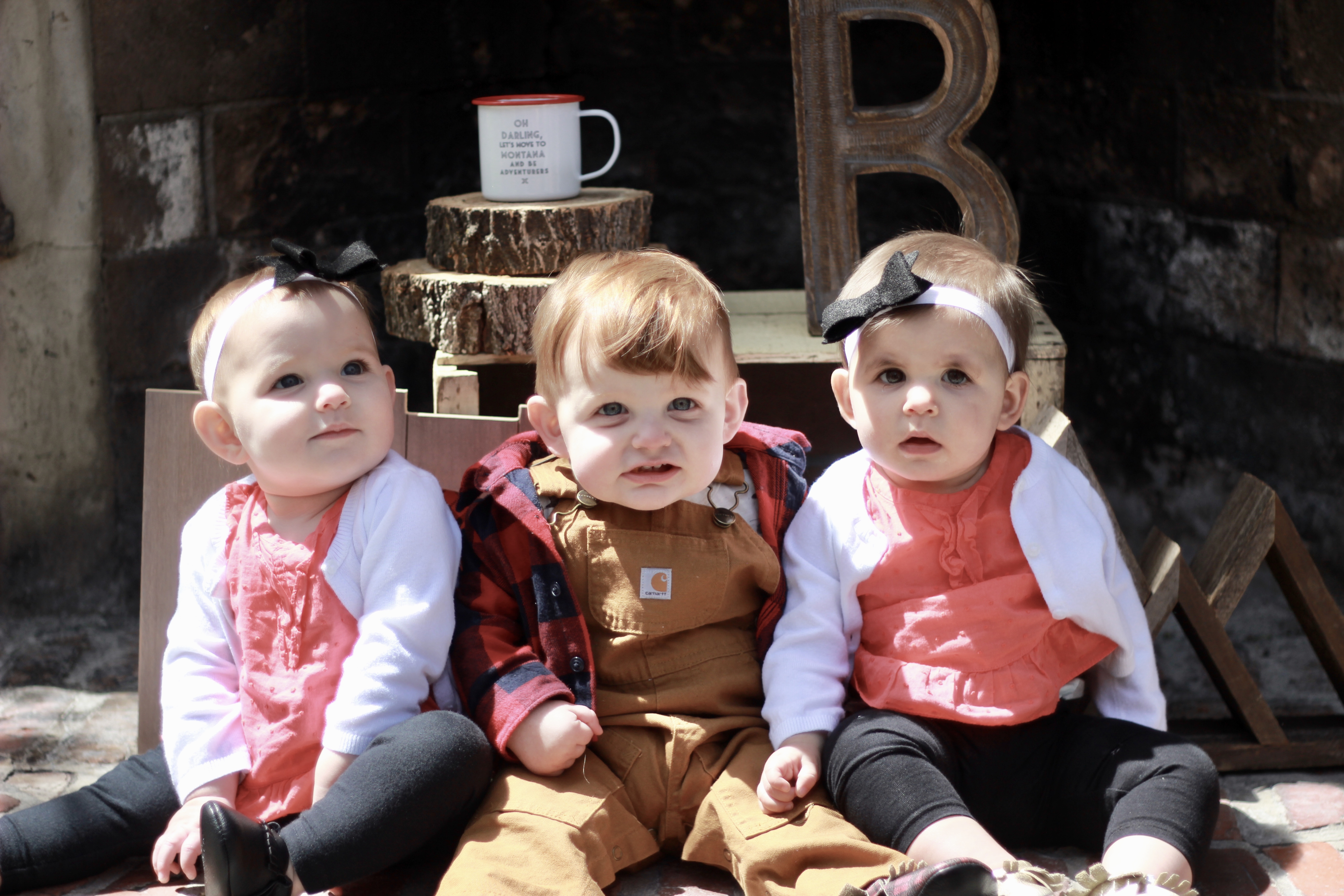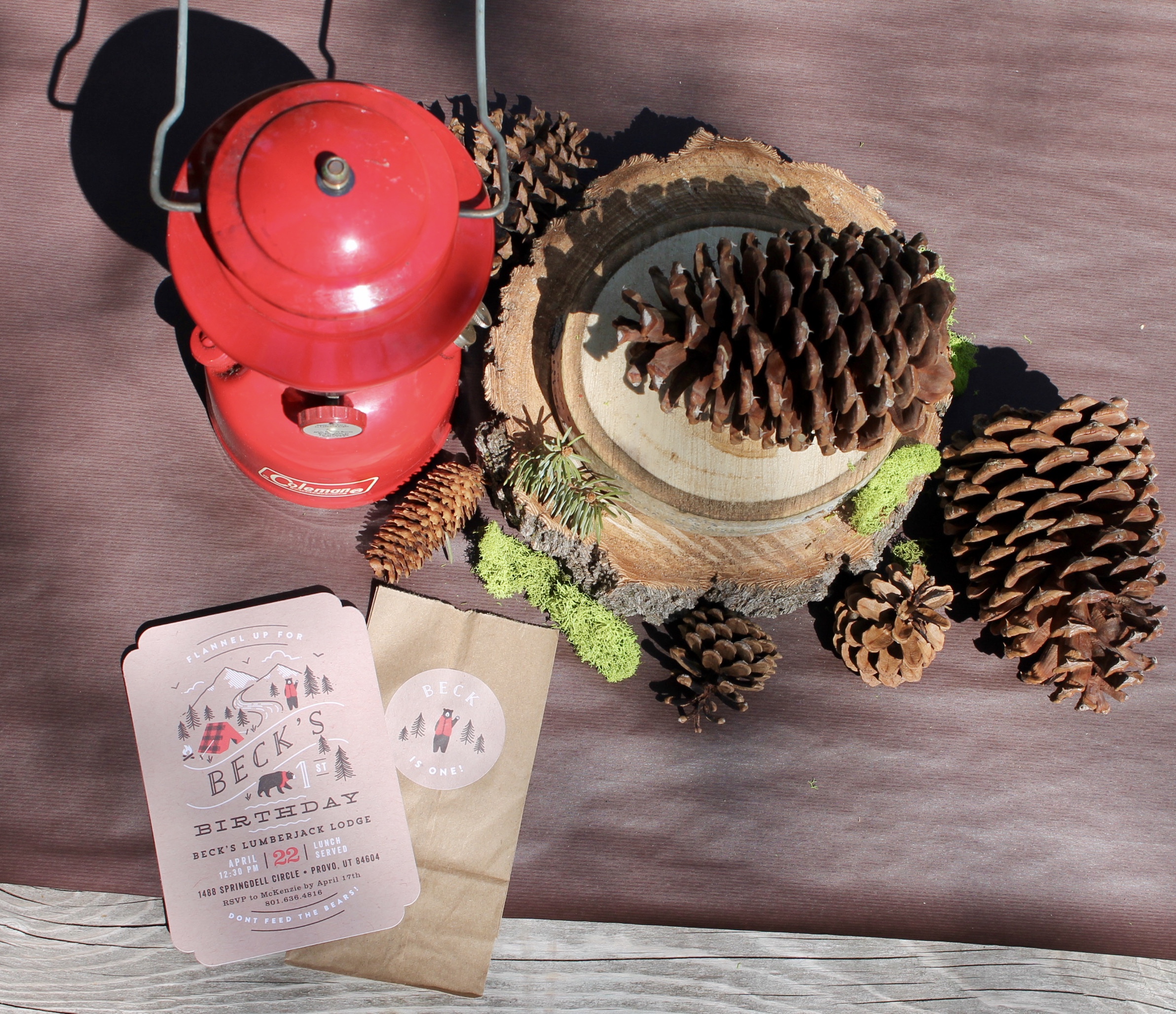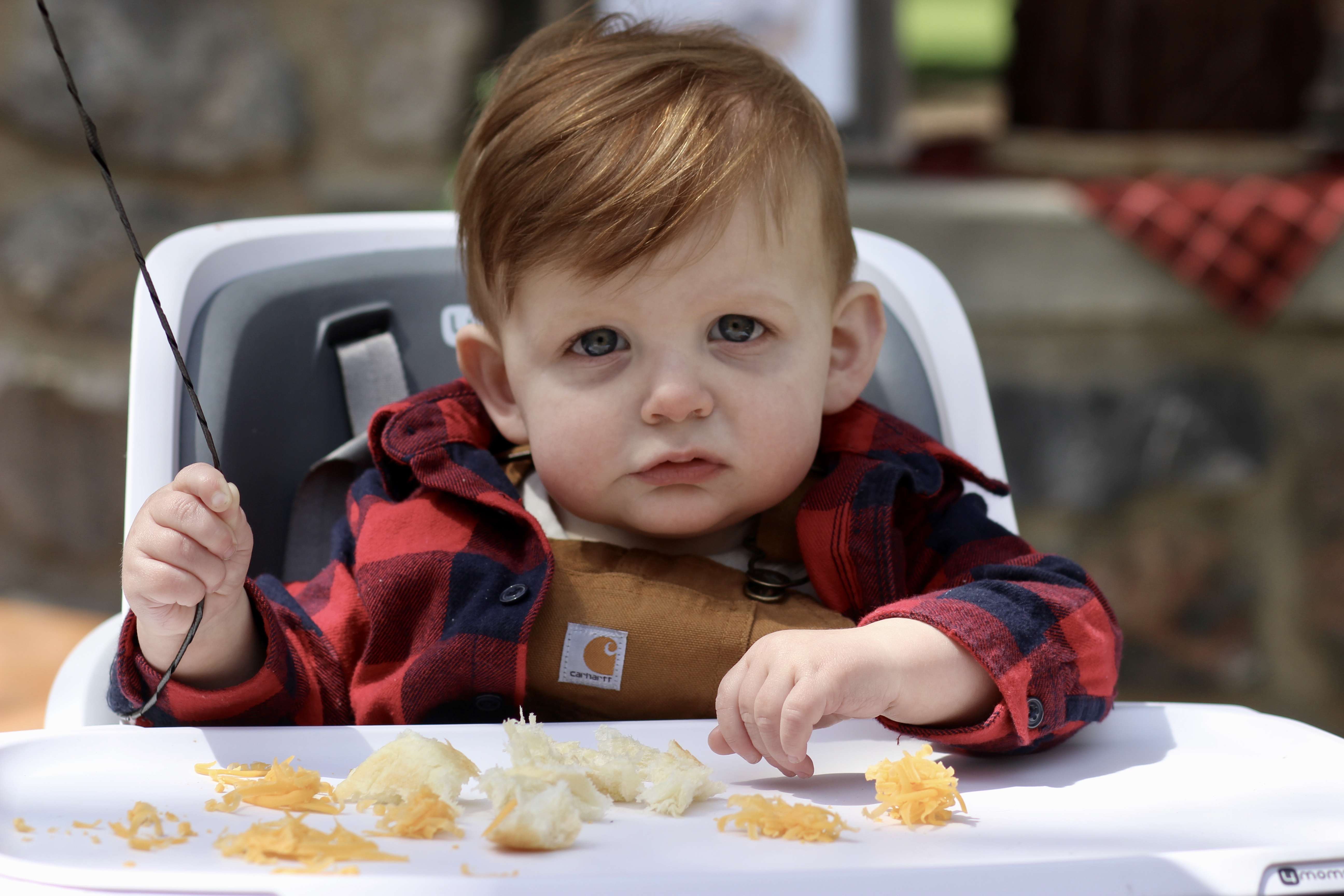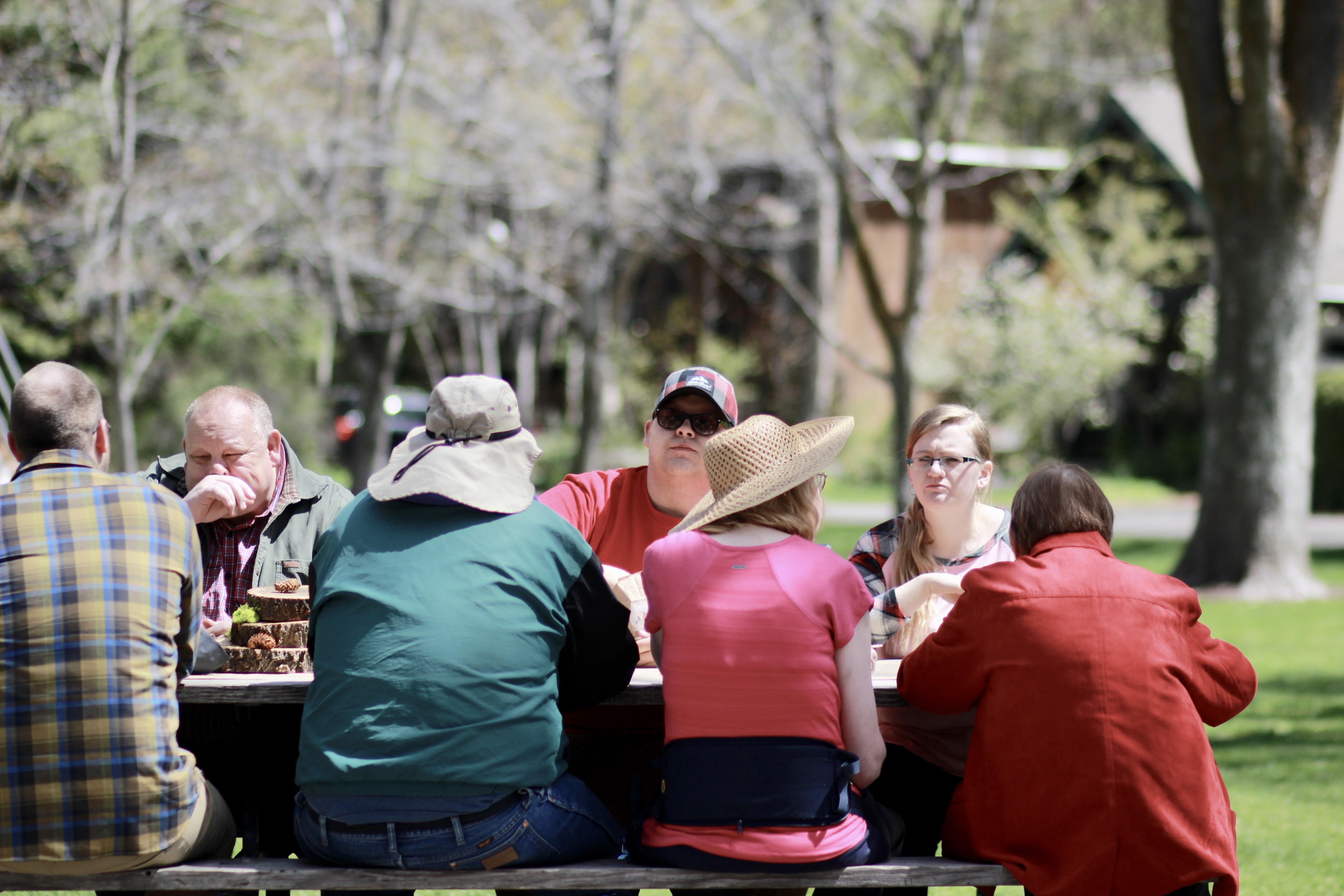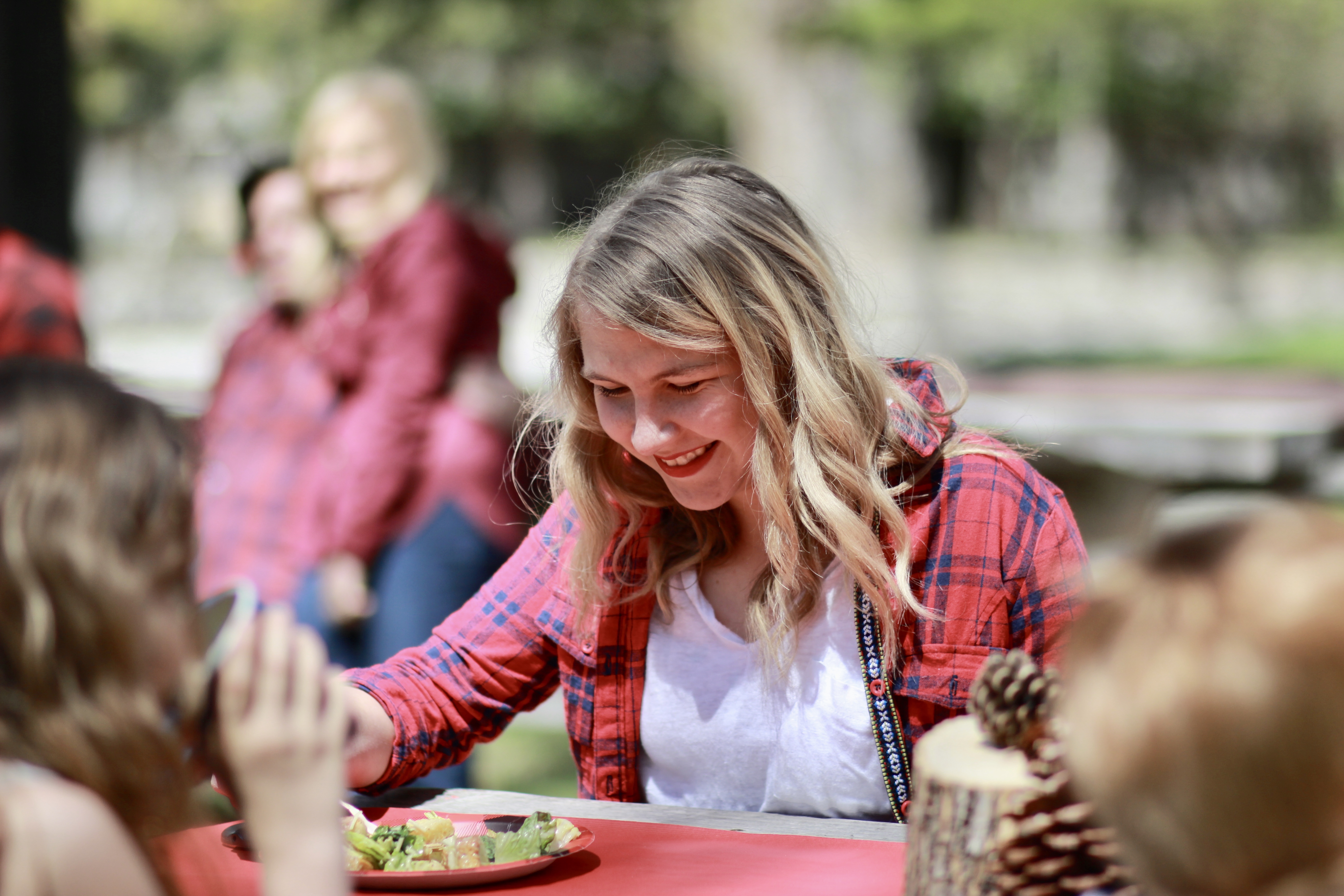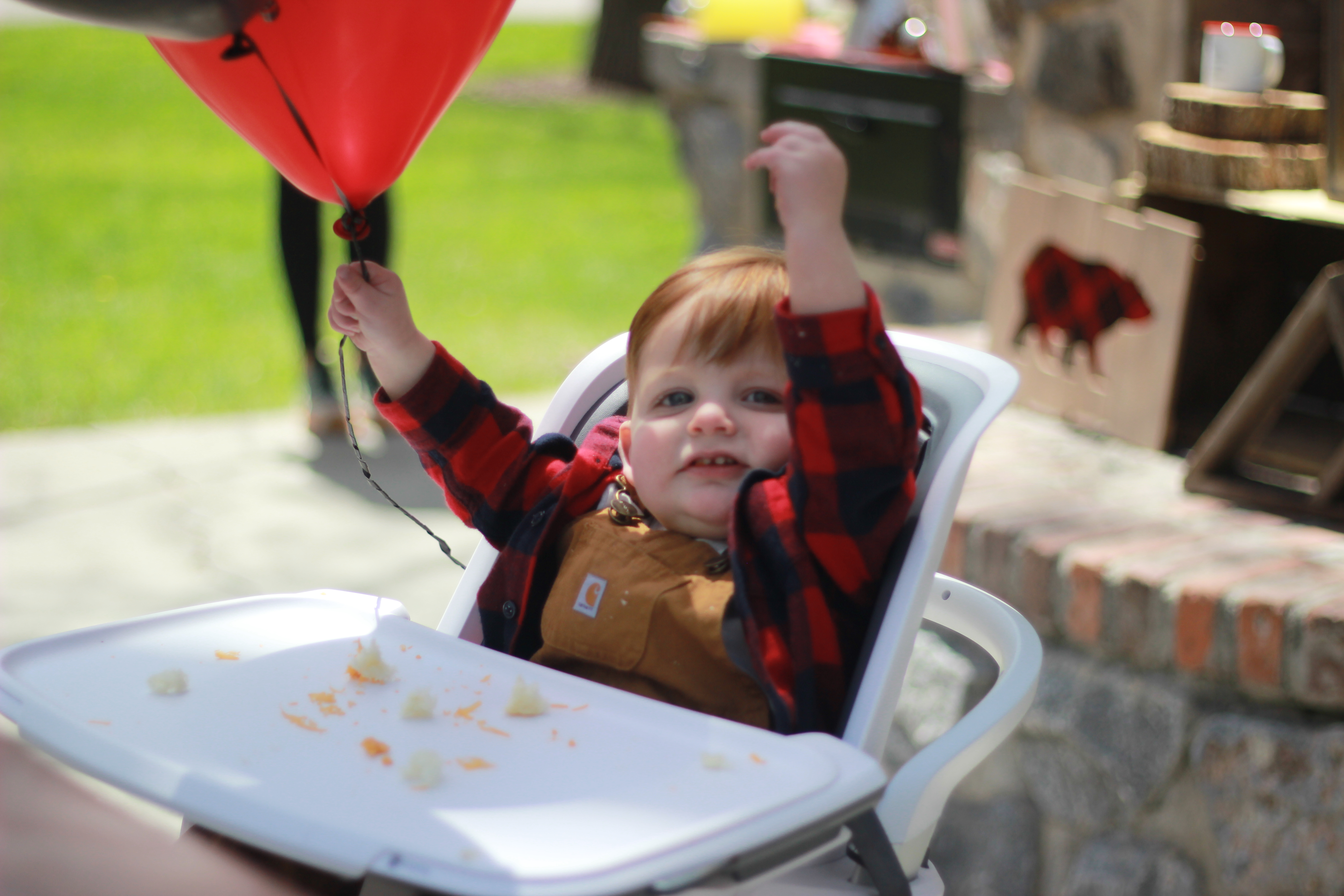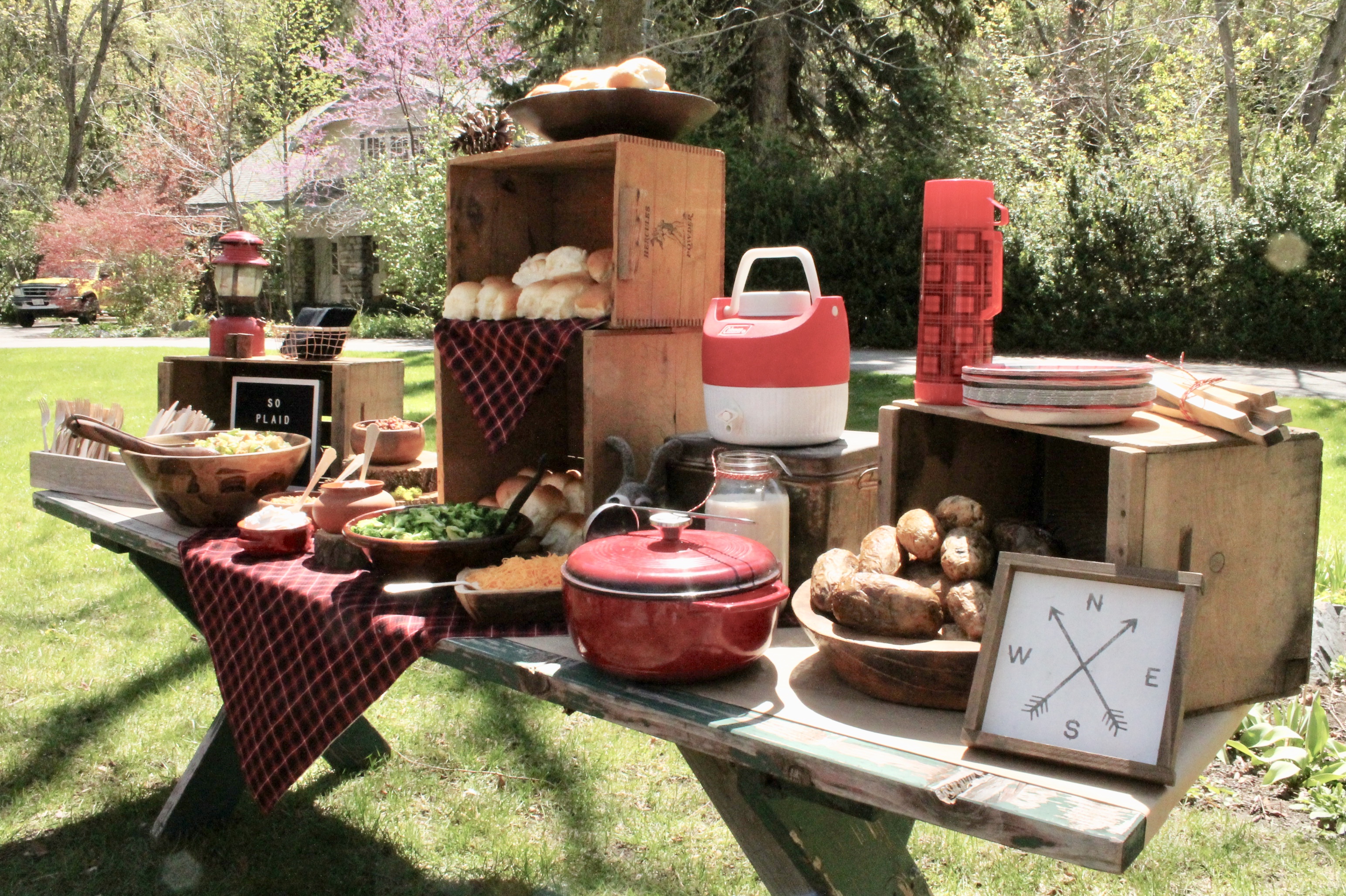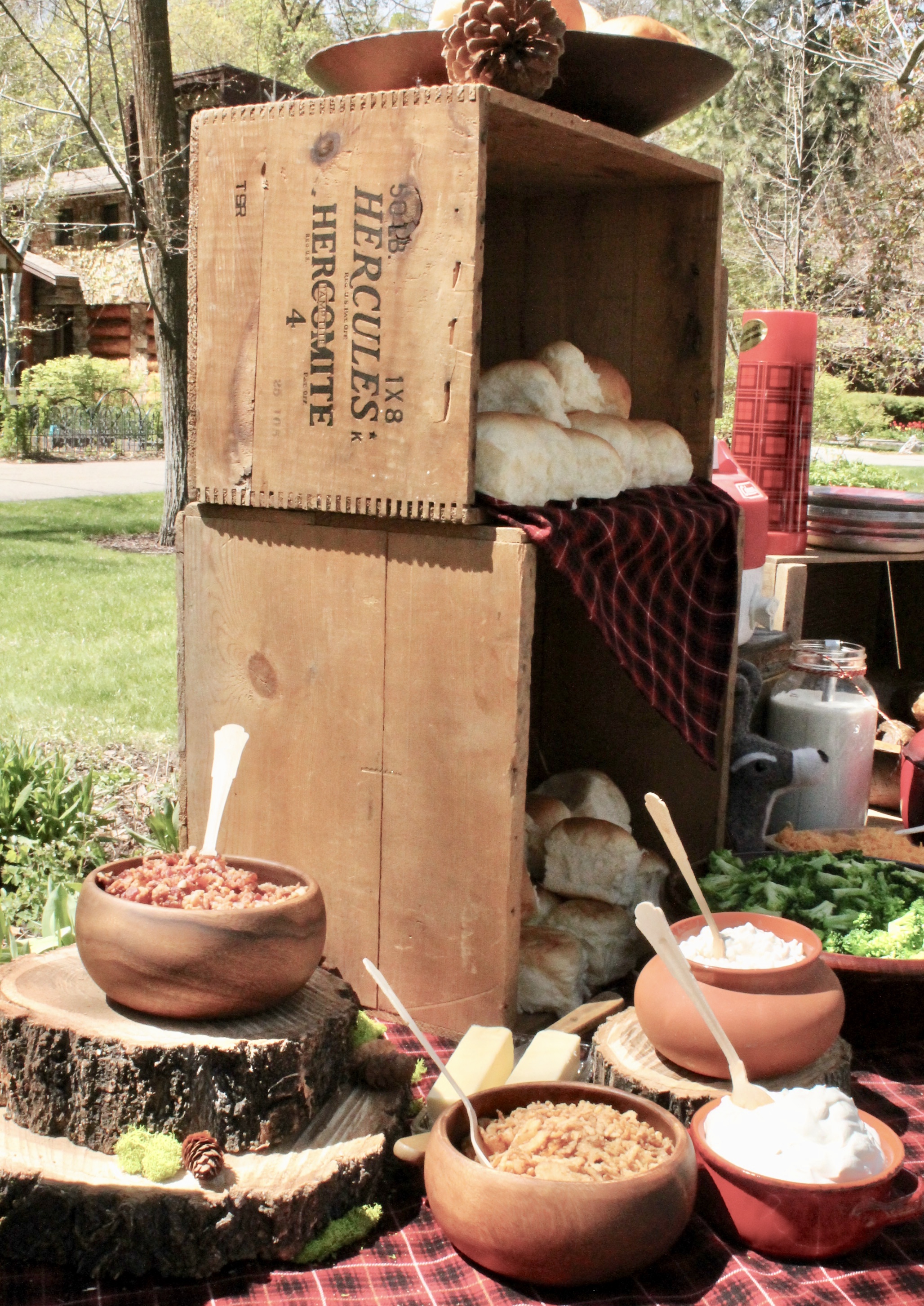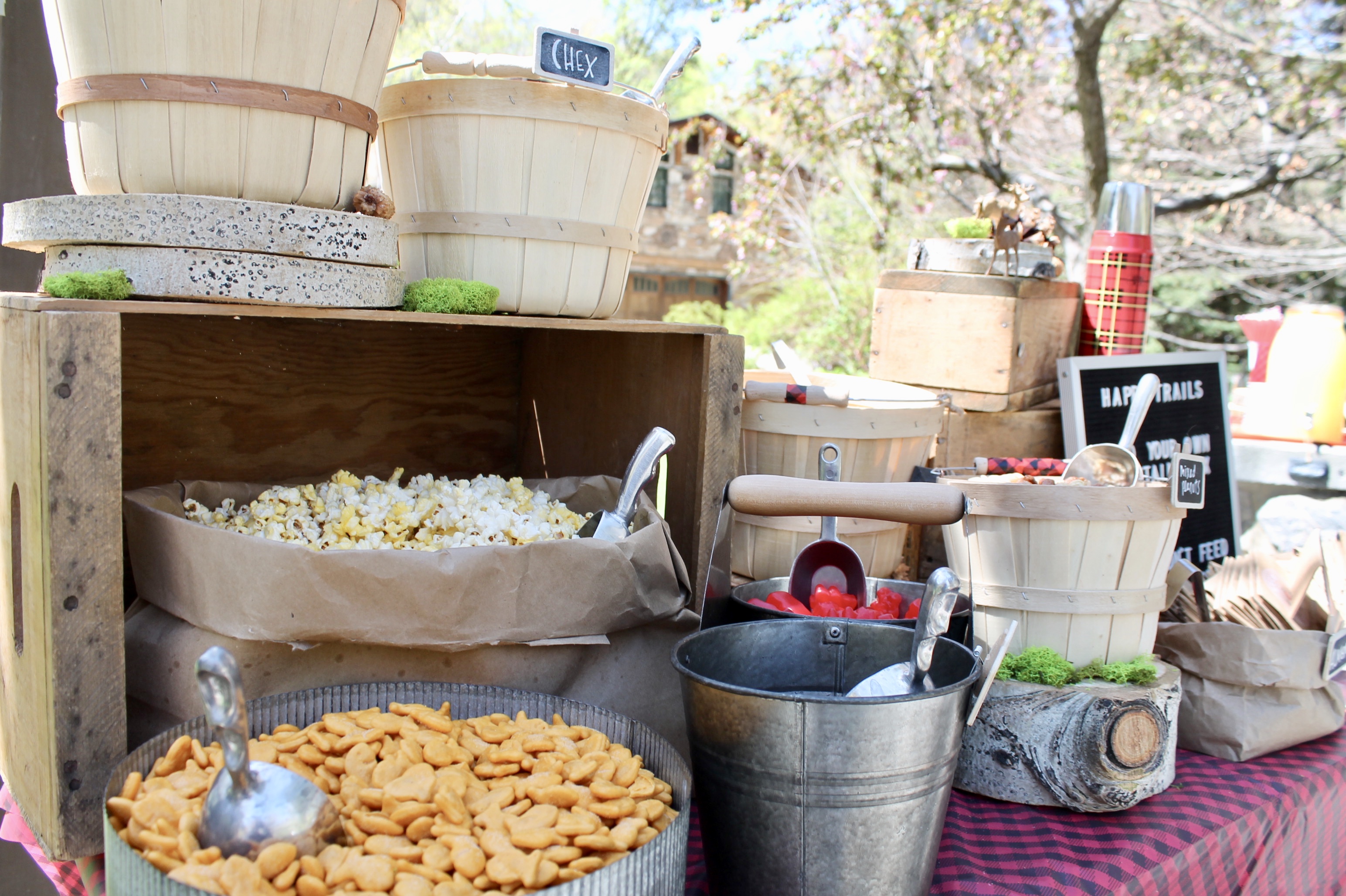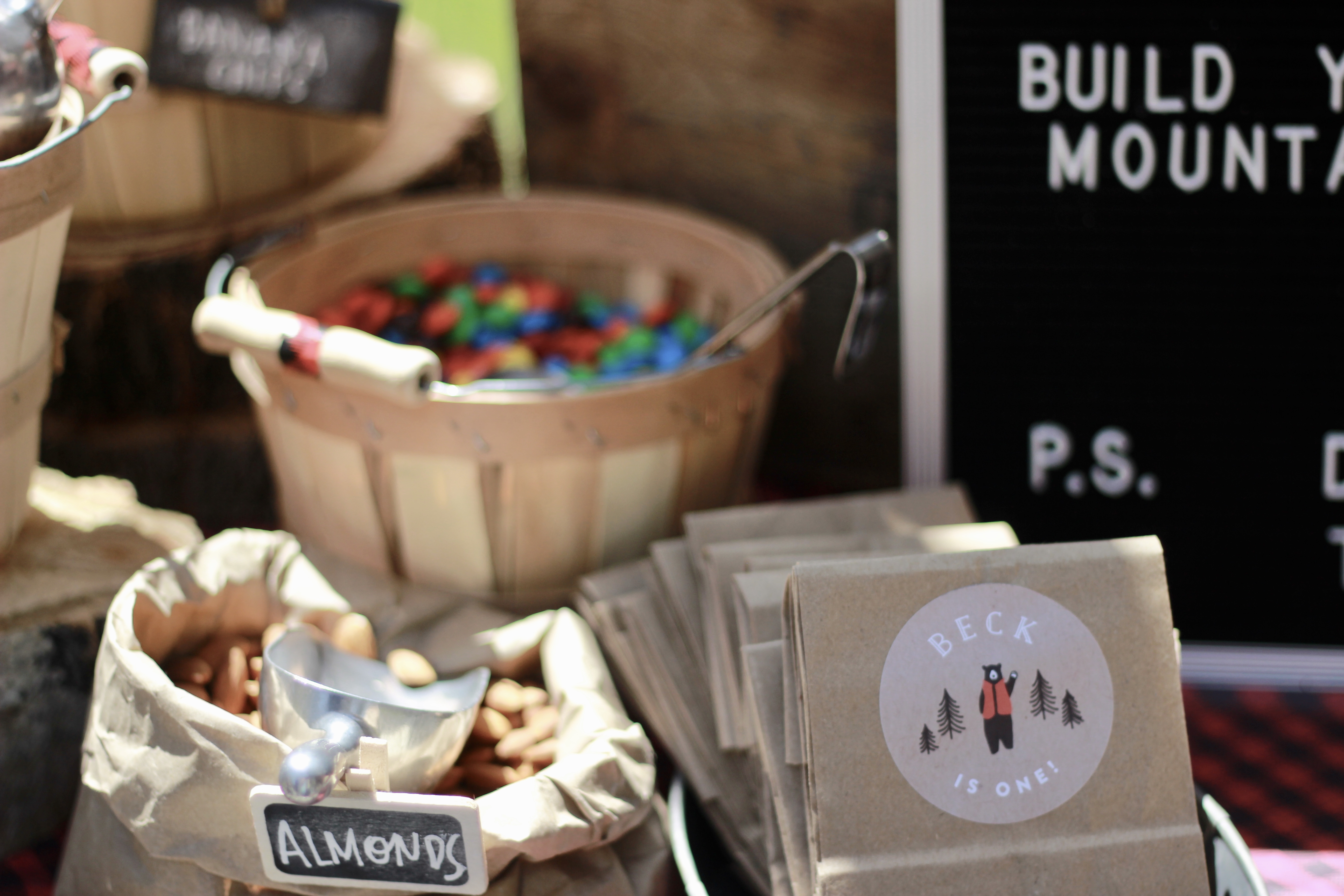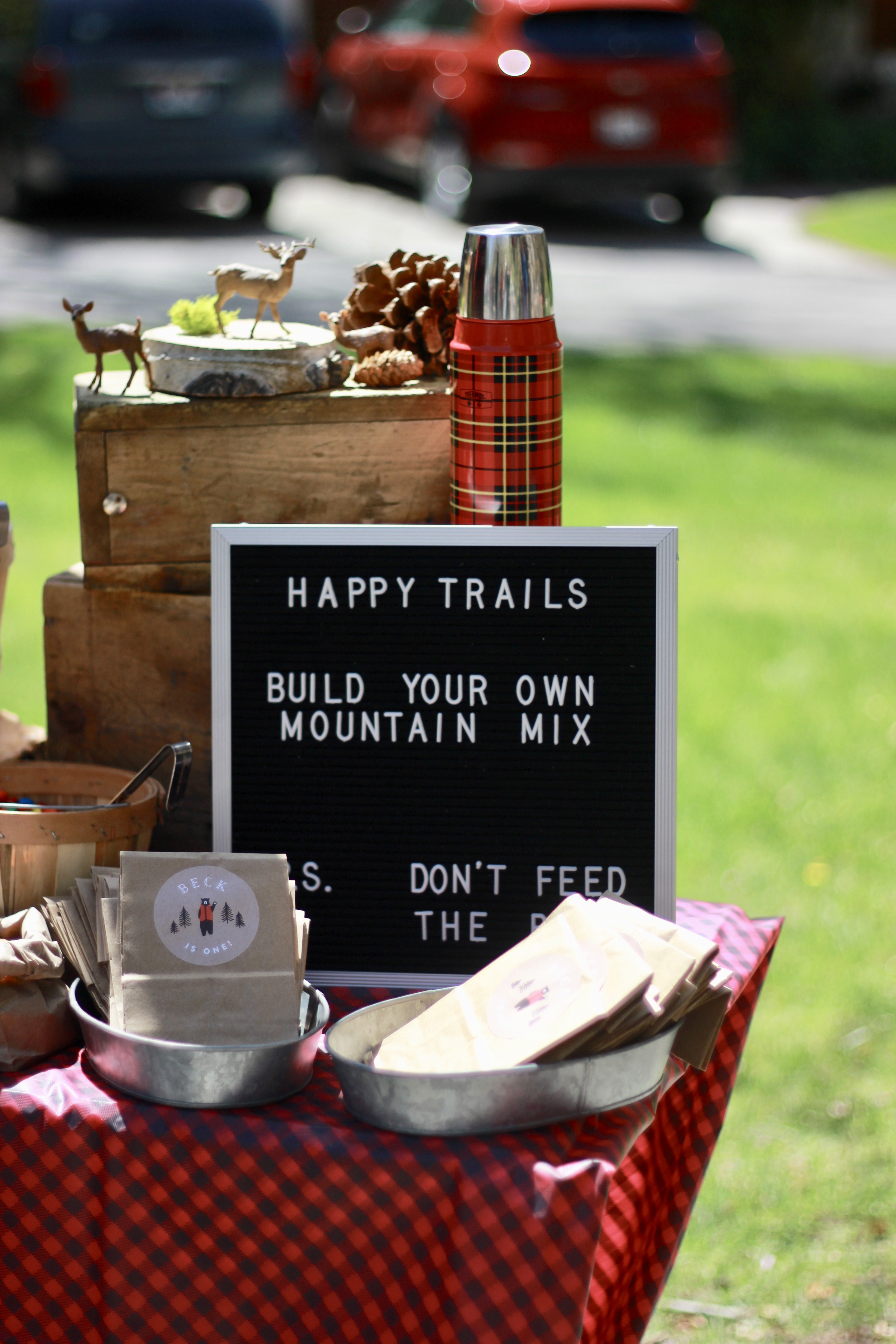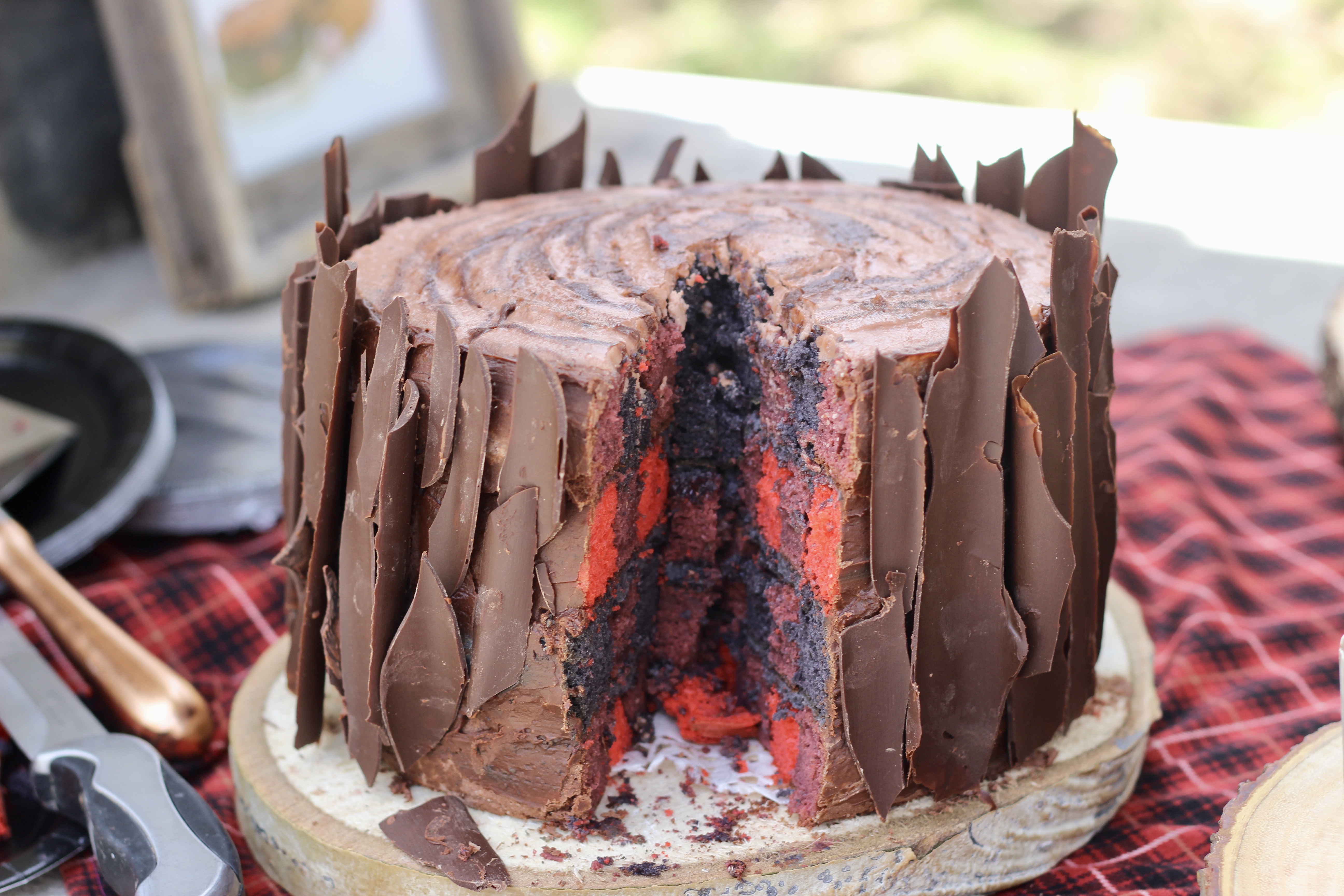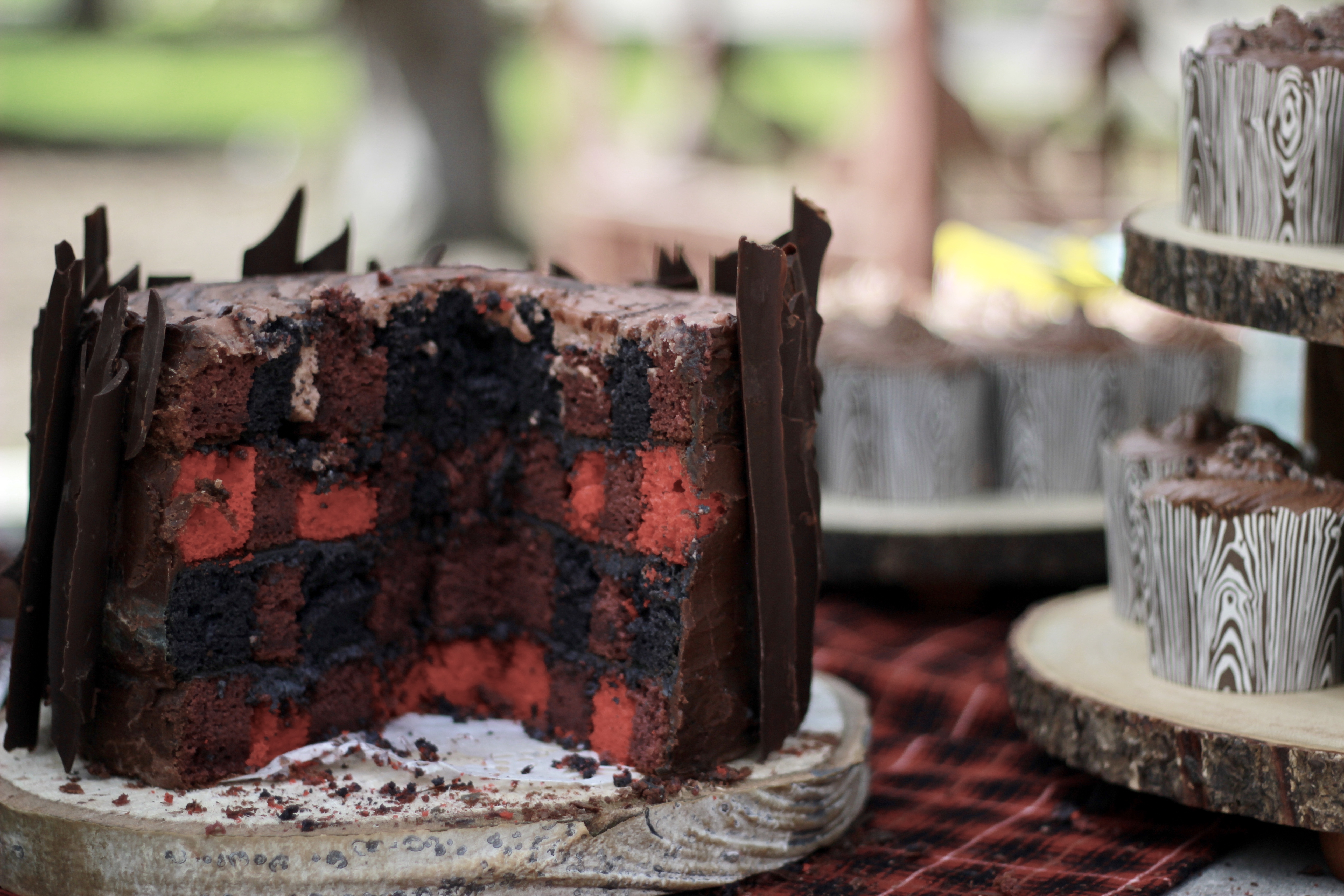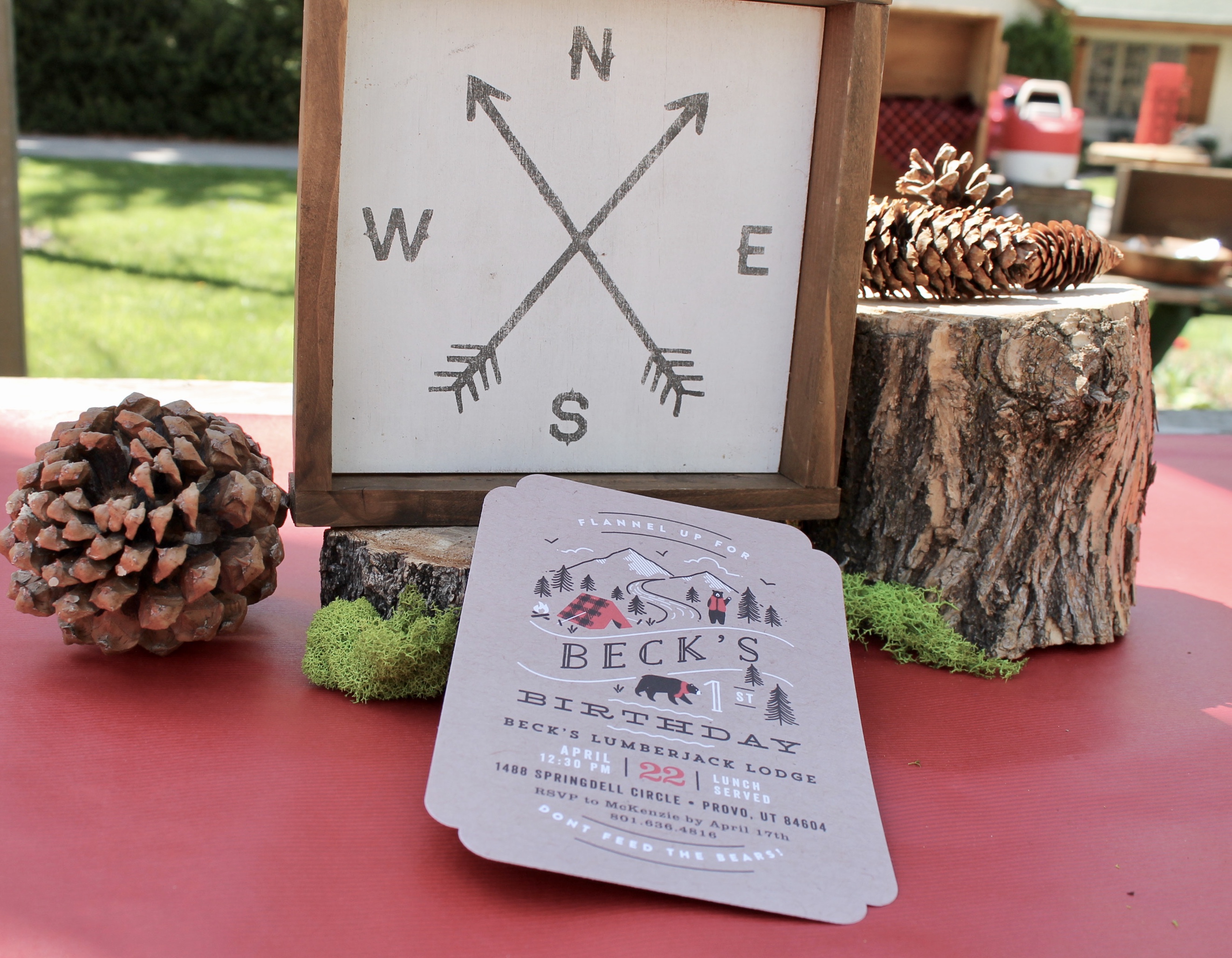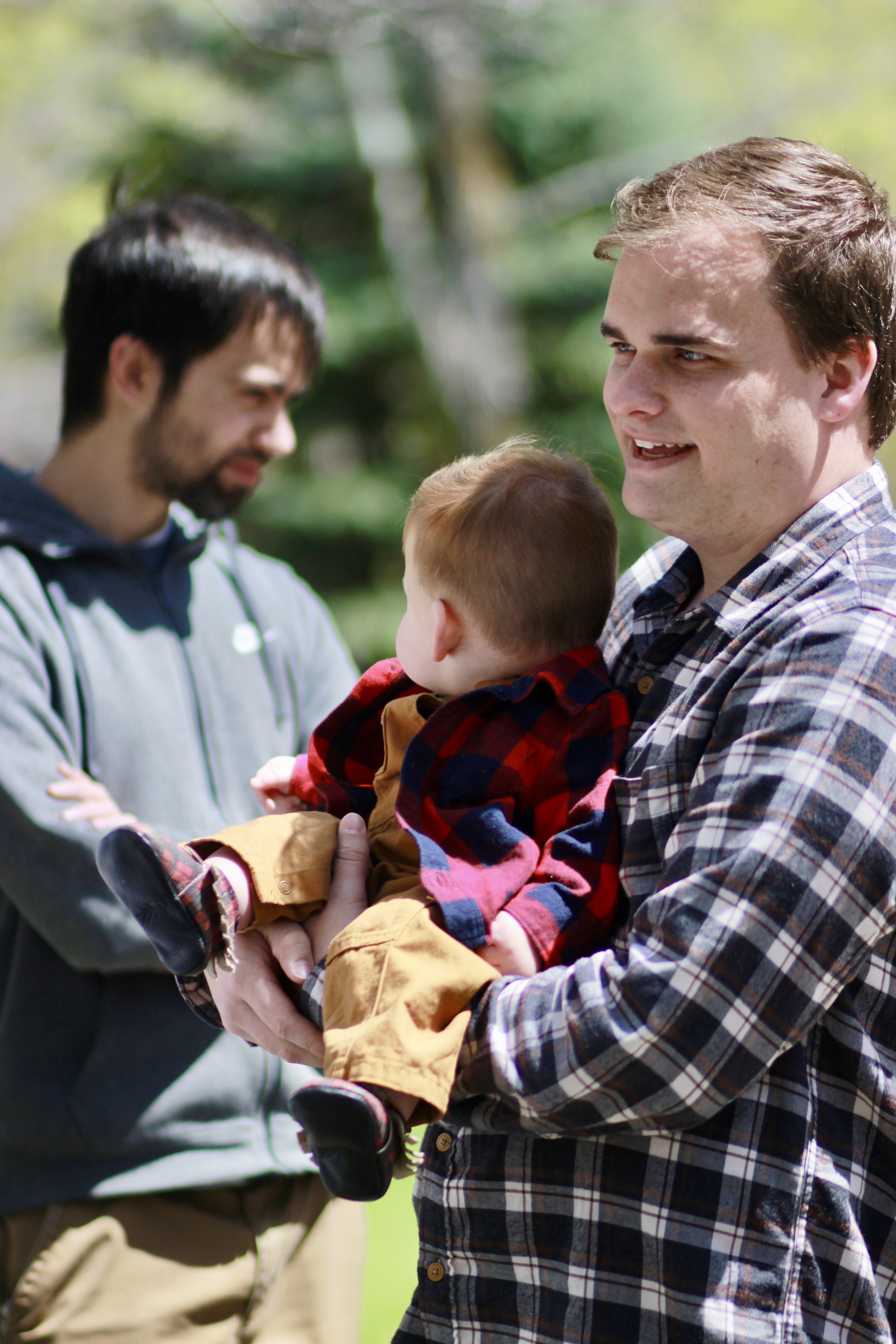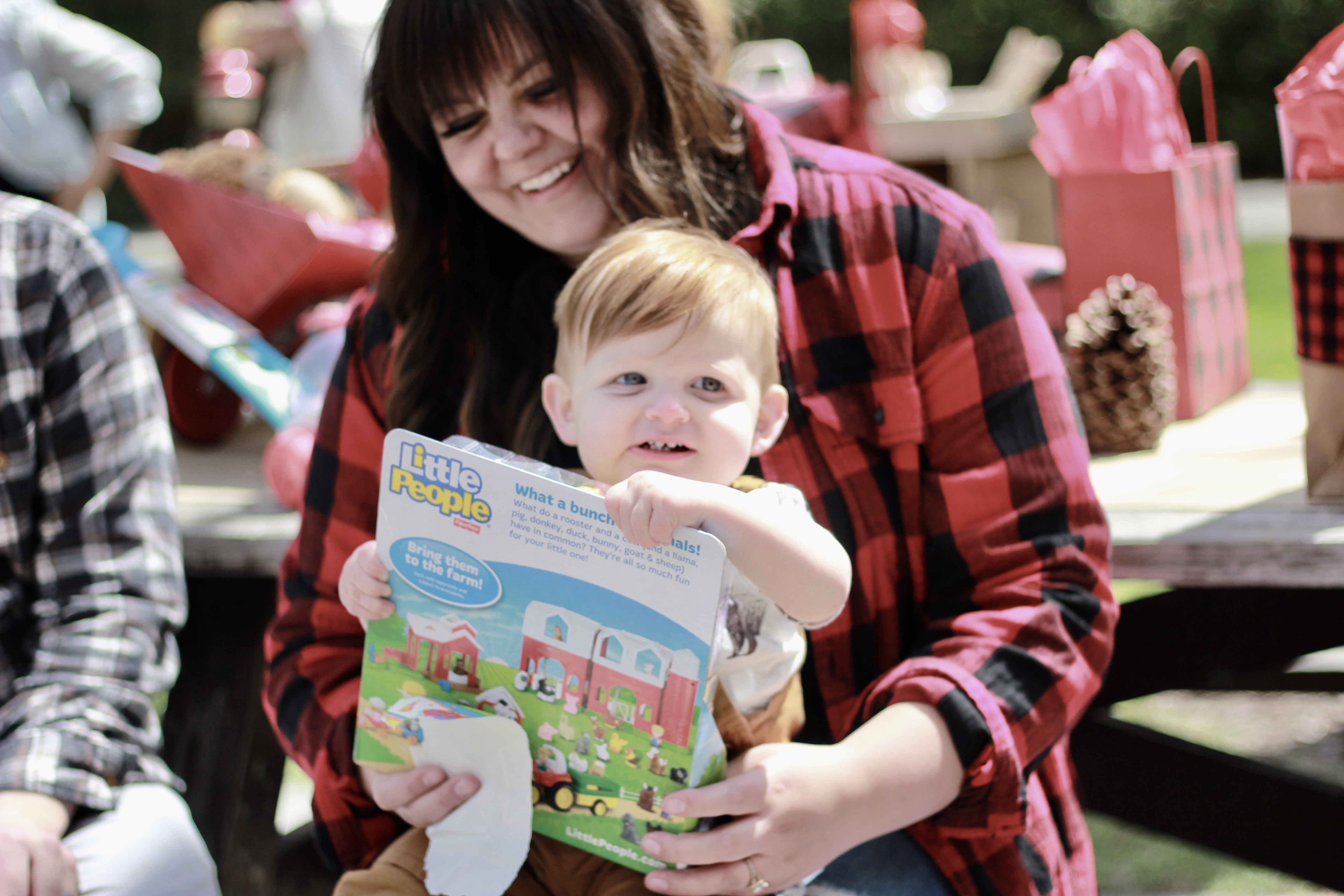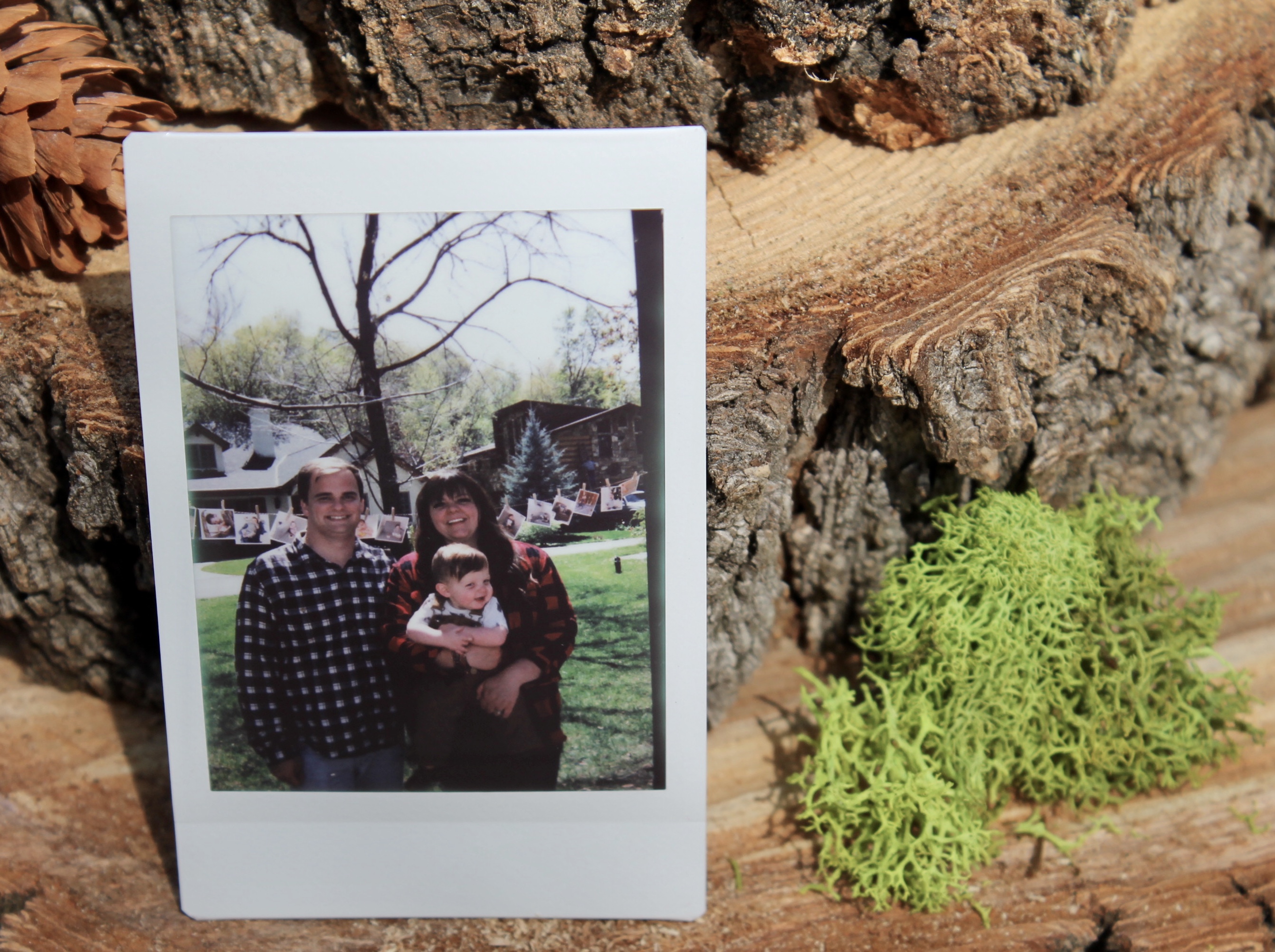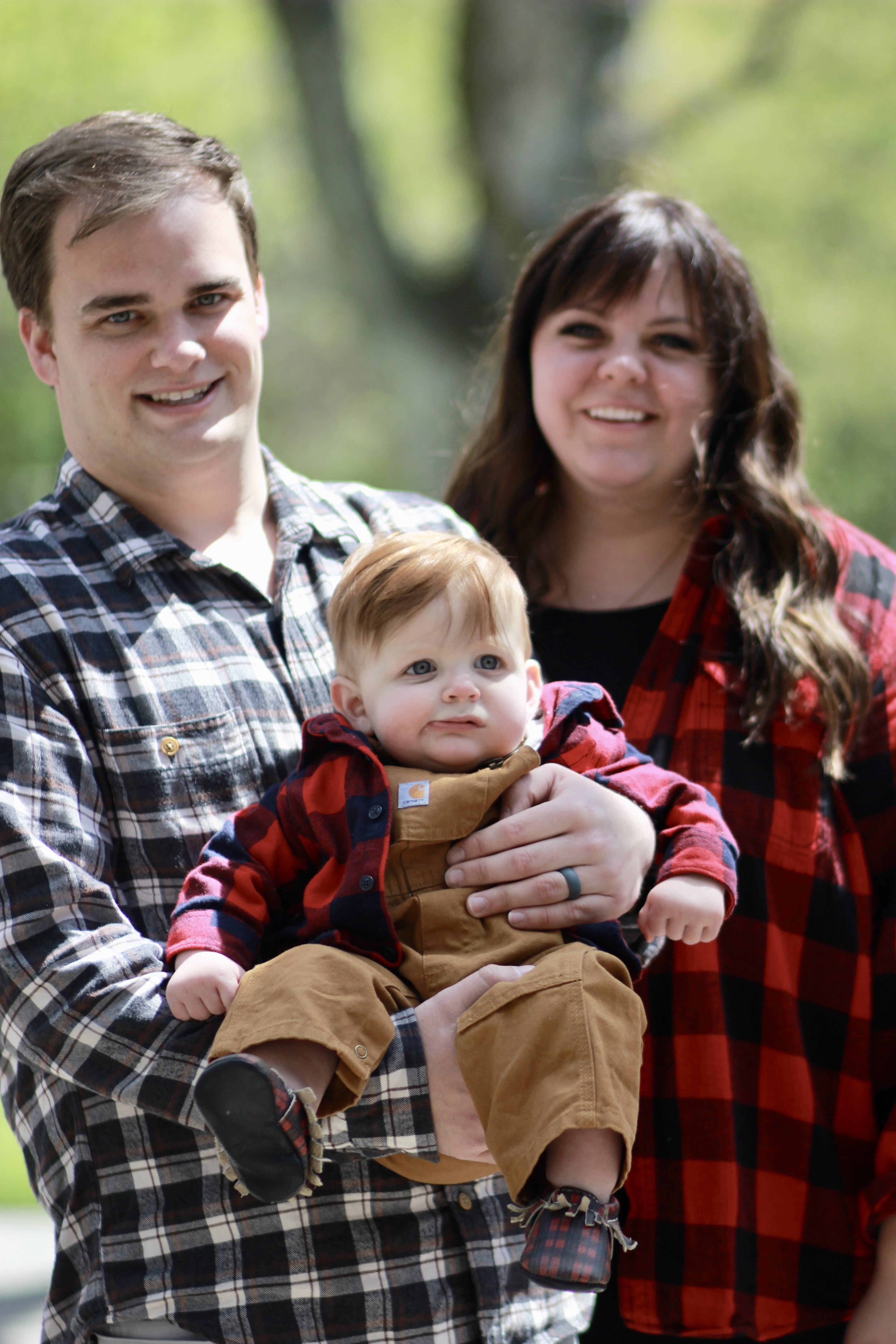 How is my baby ONE?! Time flies & I can't handle it. This past year has been the best & I have so many sweet memories. Also if I am being honest there are a lot of things I have already forgot from the survival newborn stages. I just want to capture every little moment. He is my little boyfriend & I am so blessed to be his mama. He makes me want to be a better person & someone that he is proud of!
Beck's party theme all started with his plaid moccasins! I got these moccasins & was so in love! Then at Christmas time I remembered how much I love buffalo plaid  as I saw it on wrapping paper & then I became obsessed with all things plaid & lumberjack. I decided to make a plaid wood cake after I saw a video of it being done on Facebook. I ended up making a practice one for our family pictures so Beck could have a cake smash & I am glad I practiced. The cake was a little complicated but I got better each time. It took hours & I plan on never making this cake again haha.
I loved all the little details that just made the party feel complete! Seriously my favorite thing were the wood utensils from Simply Baked. The utensils just made the theme seem so much more thought out & they took the party to the next level!
I also LOVE the Simply Baked baking cups! At first I was going to use them for the trail mix bar & then I decided I would bake cupcakes in them & I loved the way they turned out. I was a little worried about how it might be hard to eat out of the cups and was hoping I would have enough forks if people needed them. But I was so wrong, they are way easier than normal cupcake wrappers! You can rip the wrapper right off & when the wrapper is off the cupcake looks beautiful & smooth underneath & it doesn't crumble apart at all like a normal cupcake. No forks needed! Piping the cupcakes in the baking cup was also way easier than a normal cupcake, I am so sold on these baking cups! The wood design was just too perfect & I received so many compliments about them. Simply Baked has so many fun patterns & designs & I highly recommend them for your next gathering! I totally have my eye on all their patriotic goodness!
The fun red straws are also from Simply Baked!
My favorite food item was the Trail Mix bar! I loved having a salty & sweet munching station. It was really nice to have something for guests to do as they socialized. I totally want to have some kind of station similar to this at all my parties because it helped people from not eating all the dessert until it was time for the cake to be cut while giving guests something fun to do!
Beck's party was so much fun that we forgot to sing Happy Birthday! I felt like such a bad mom after when I realized. We also didn't give him any cake… it was a total accident, but he was just busy opening presents & he had a donut for breakfast anyway!
I couldn't be happier with how his party turned out & I can't wait until his next birthday… I have already been thinking about the theme.. I may have a problem haha.
Wood utensils, straws & baking cups.. c/o Simply Baked
Invitation, Bear stickers – Minted
Photography- @francescanorie, check out her instagram… she has mad skills!
Here is a fun video I made of the day! I would love if you also followed us over on YouTube as Cherrington Chatter!