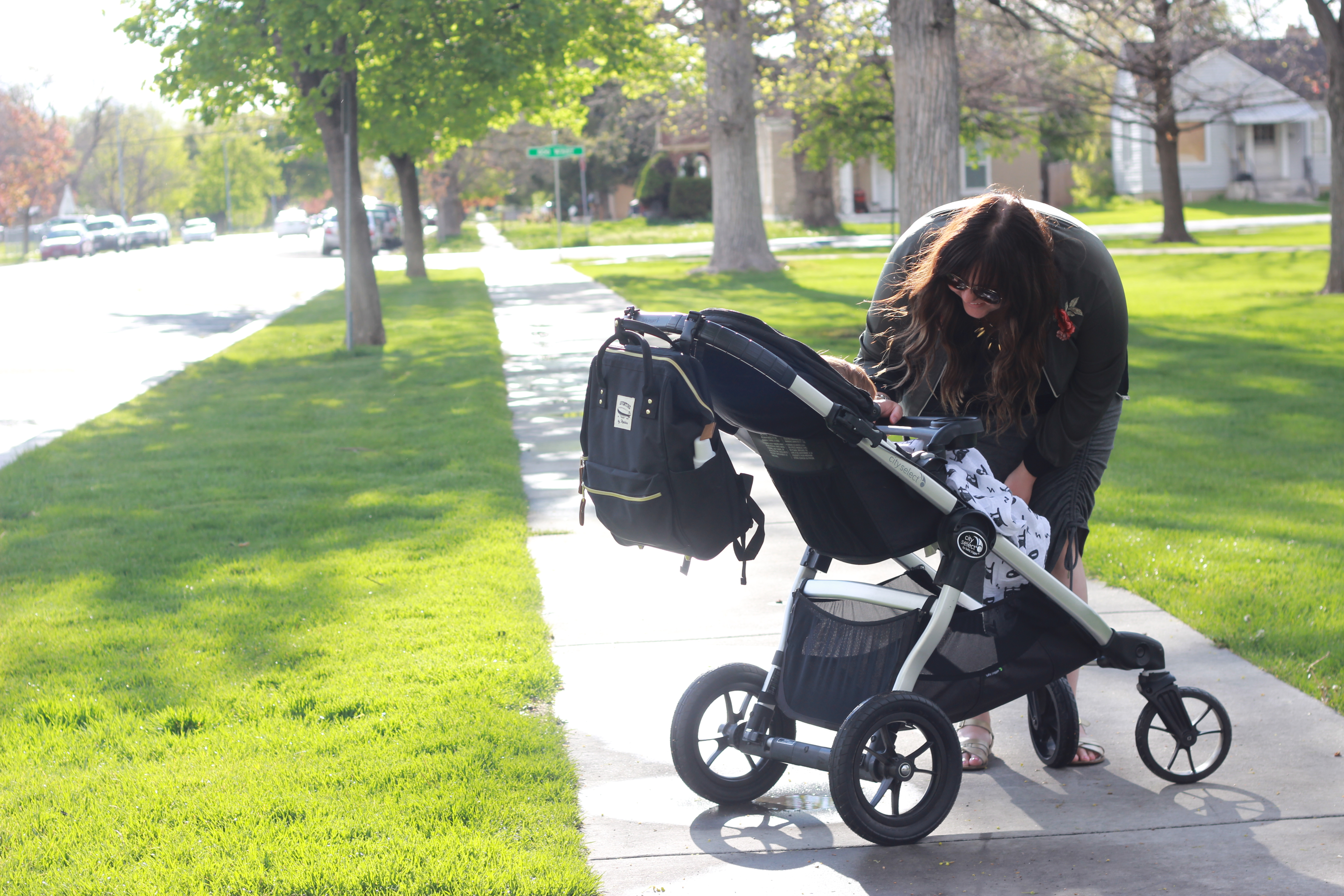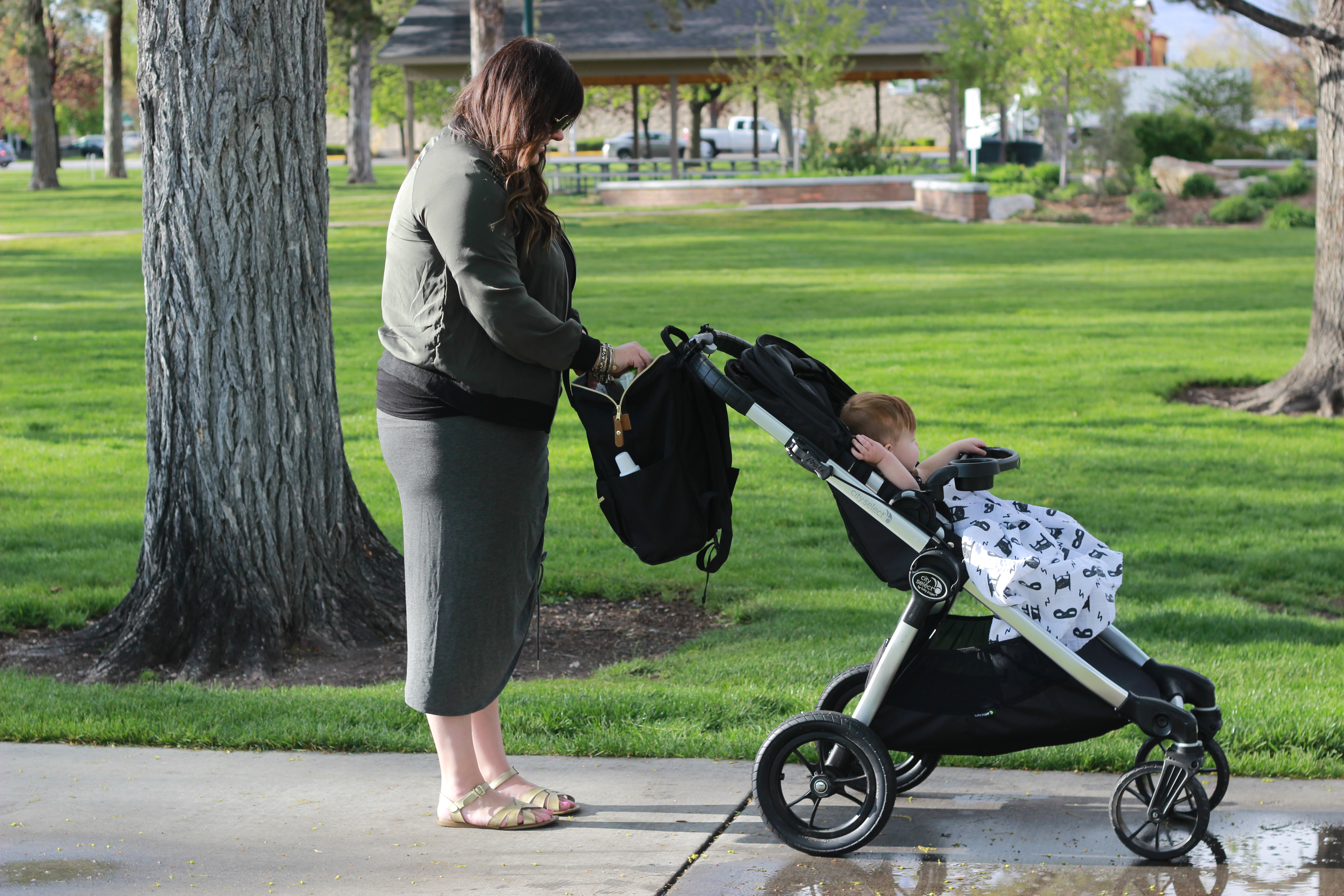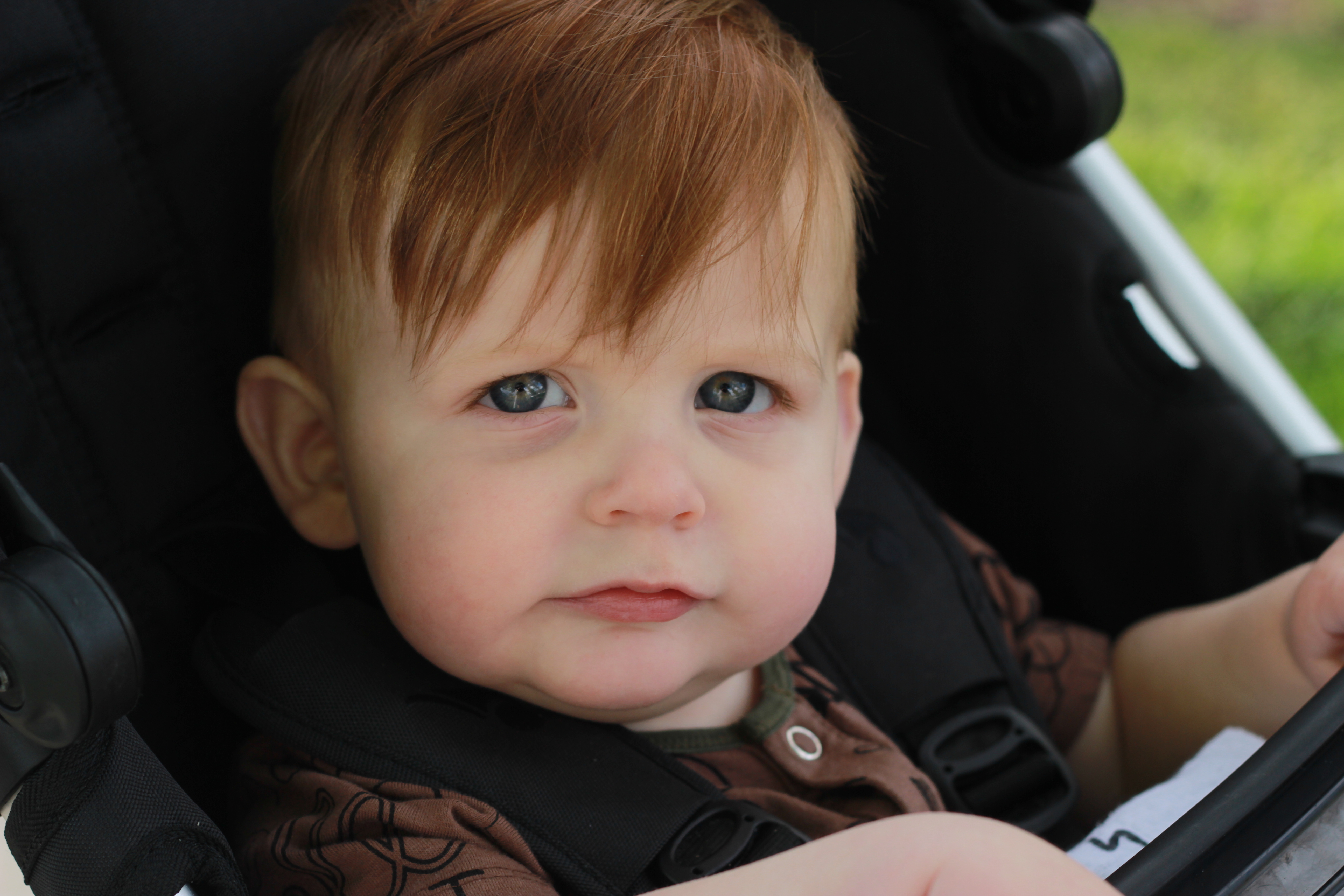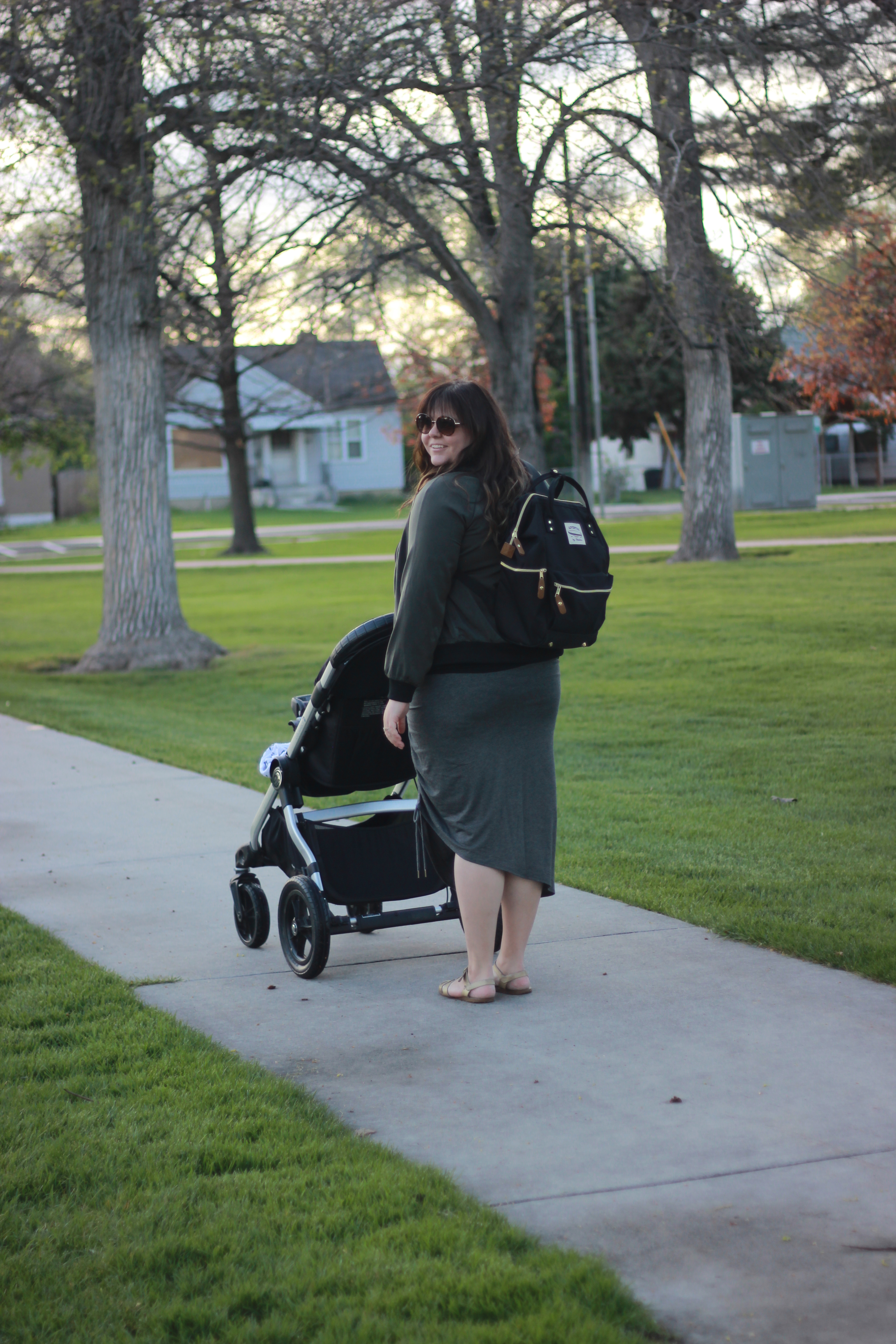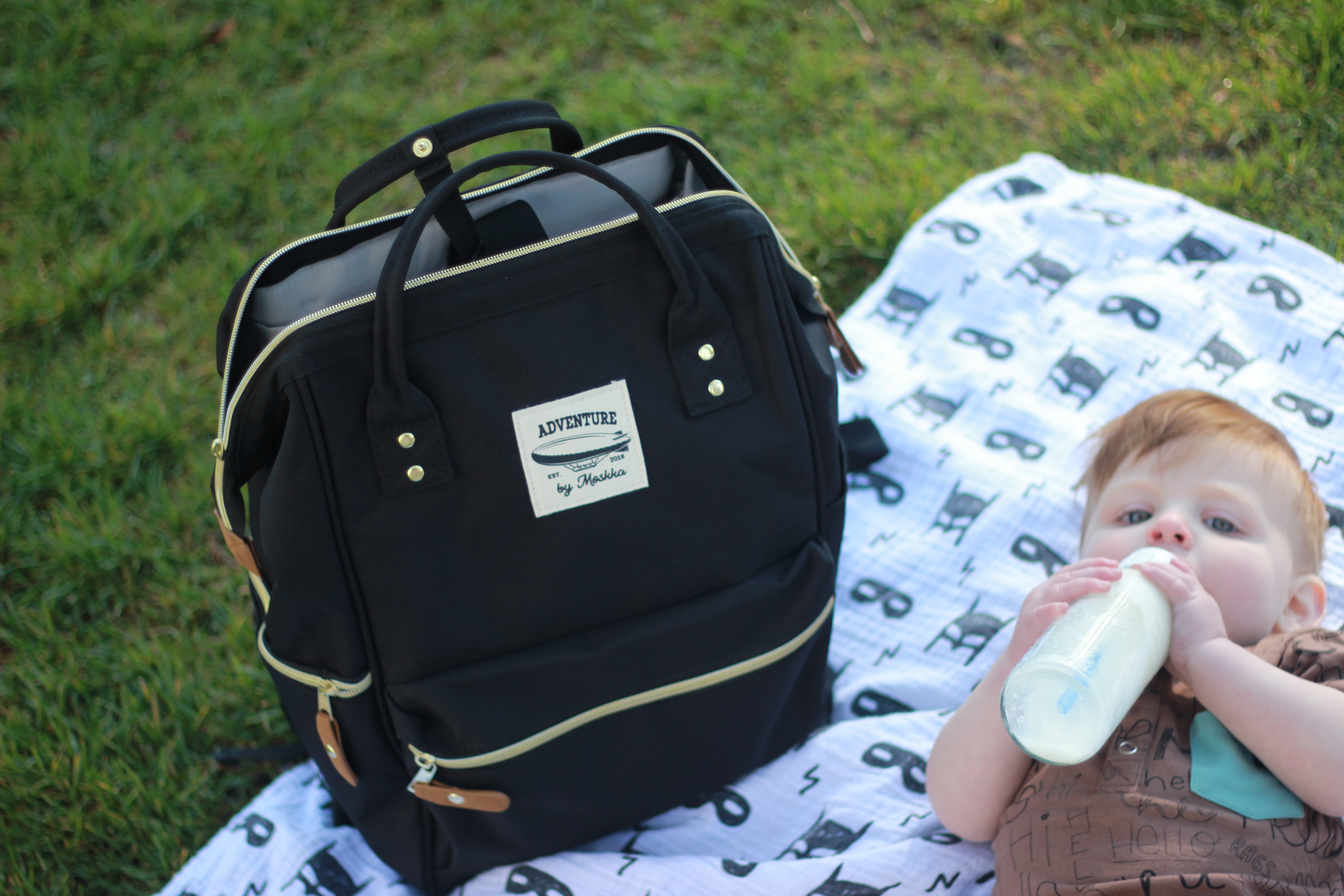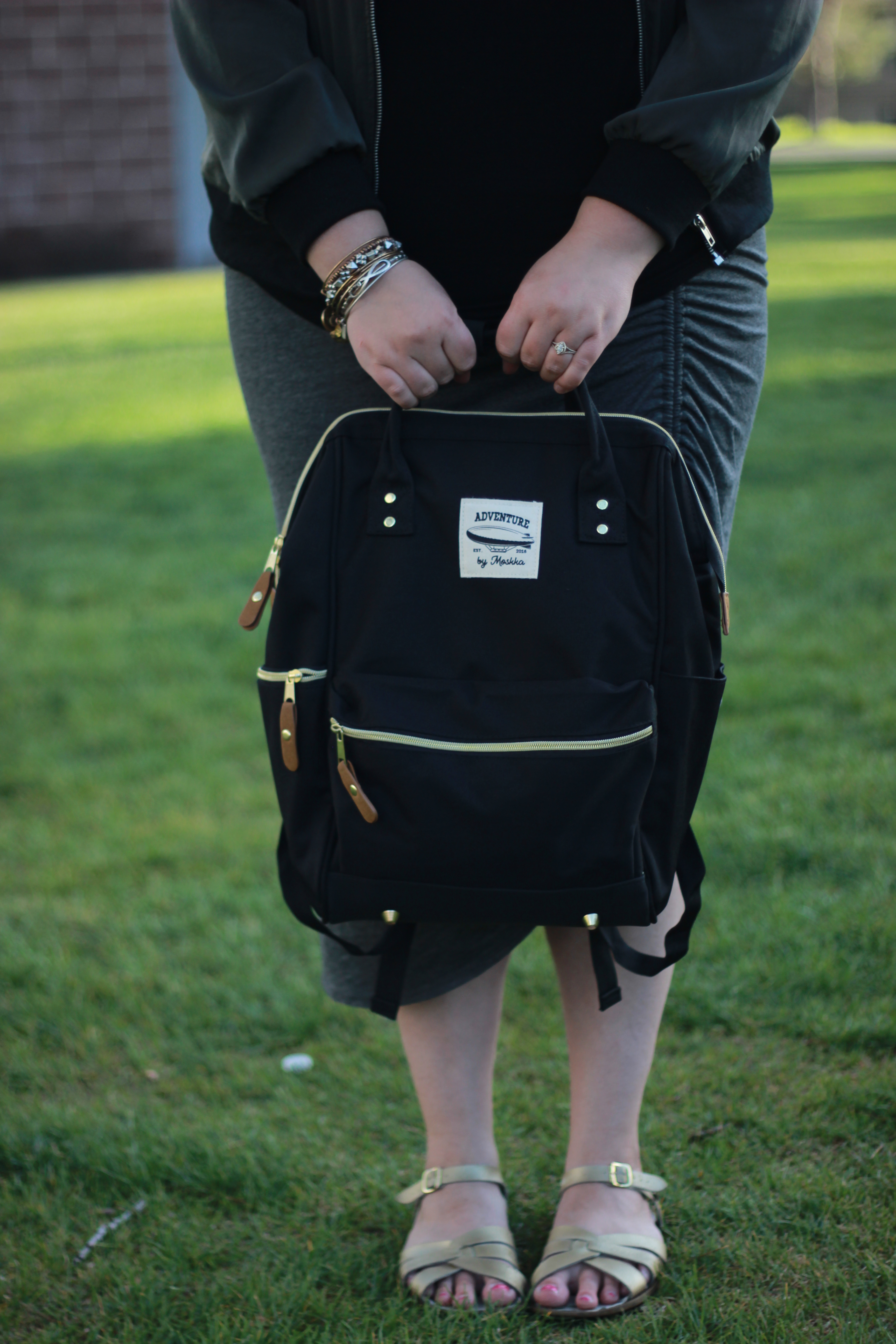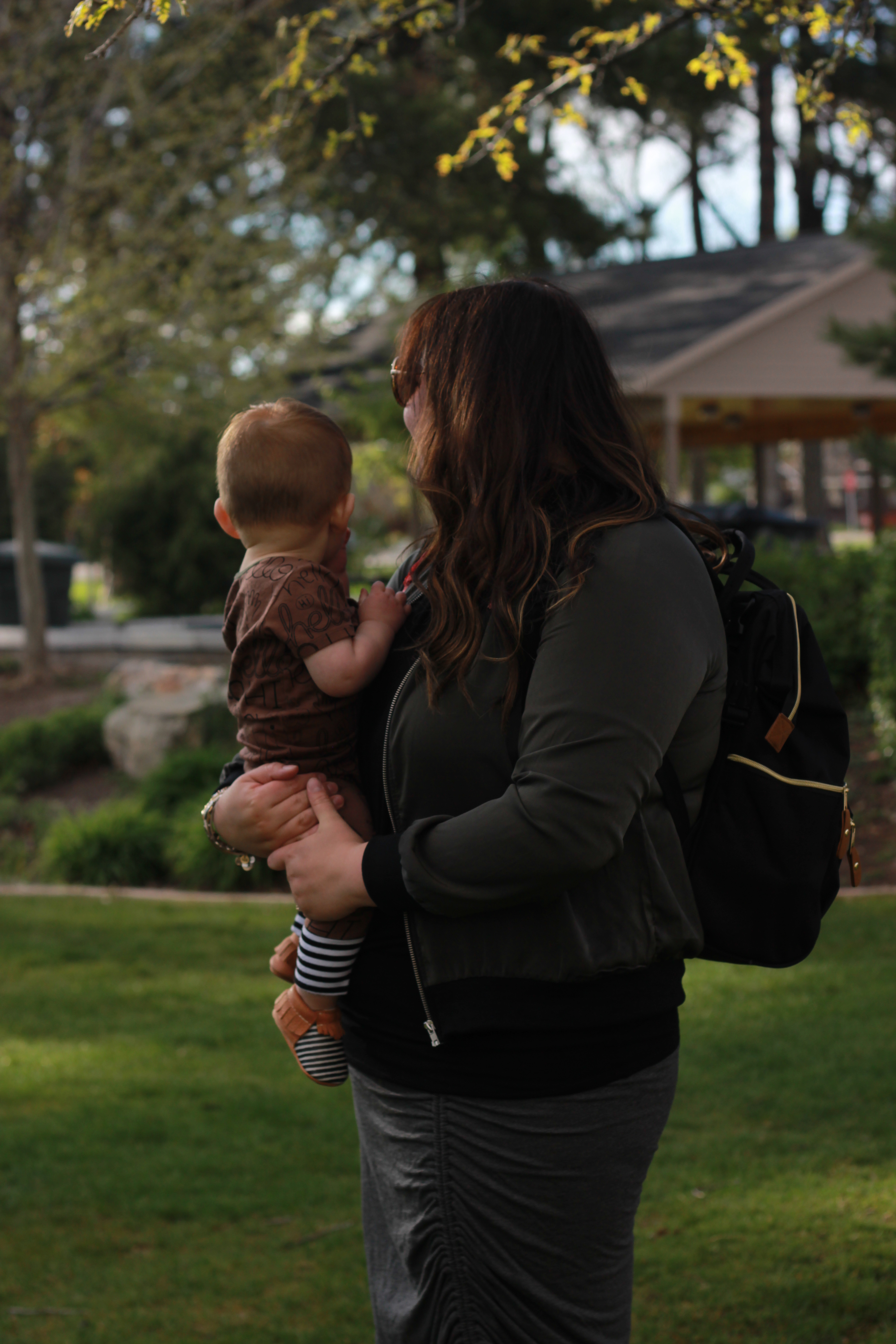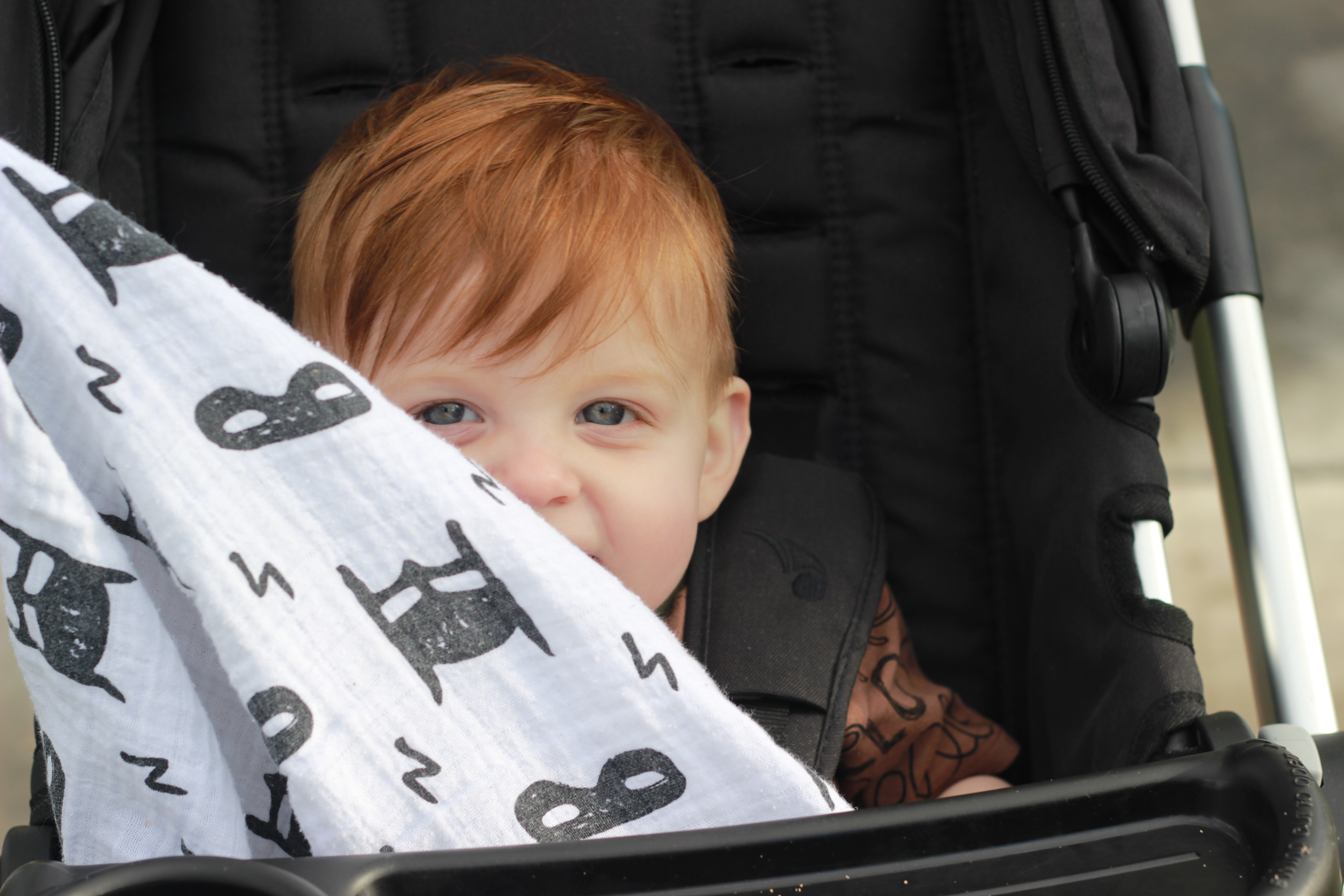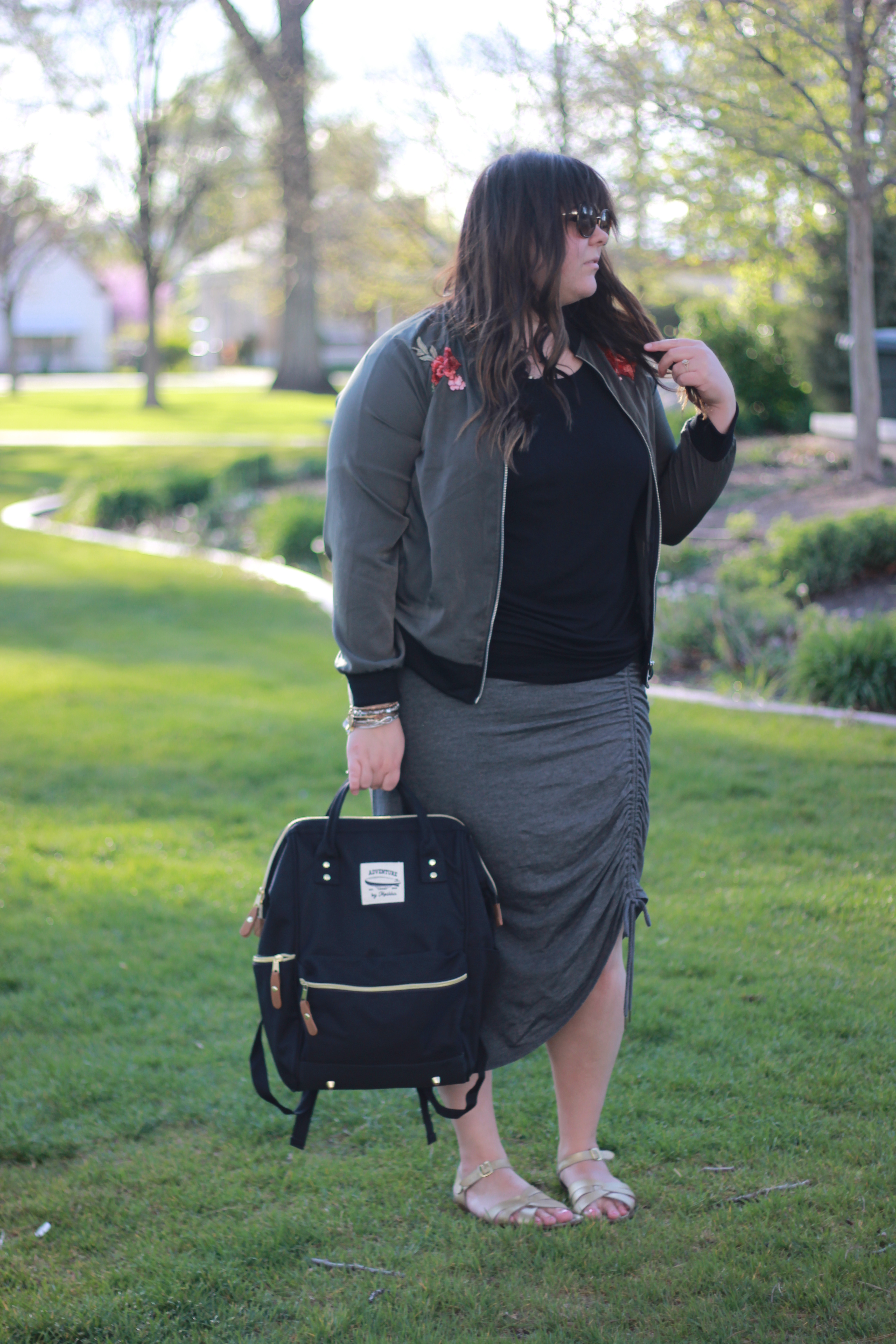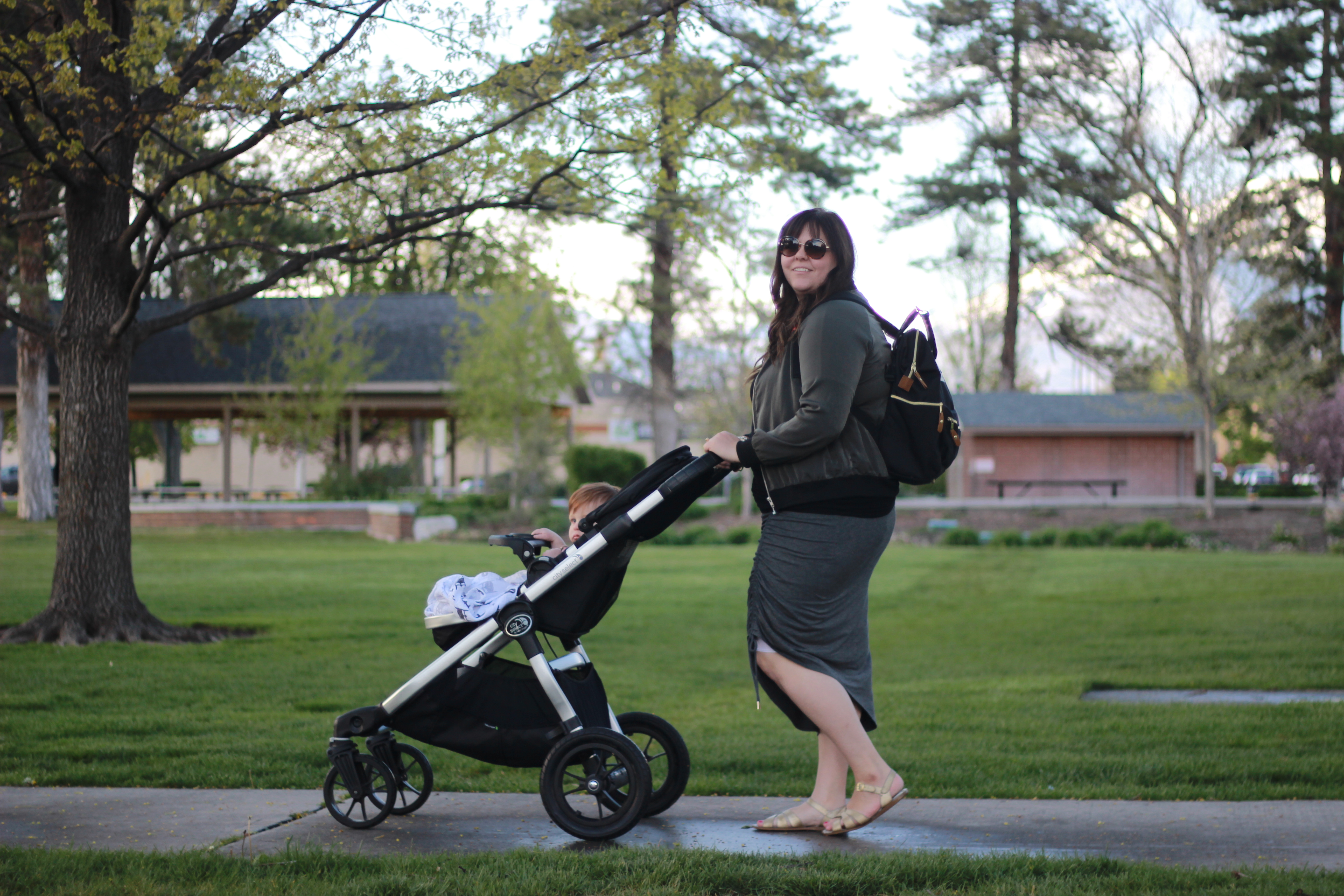 Hi friends! I am SO excited to share this awesome new company with you, Moskka! They were just established last year! Before becoming a mom I didn't realize how important it was to find a good diaper bag… it is sooo dang important! You basically are carrying your life around with you haha. I have already had 2 diaper bags since having Beck a year ago & both bags have had features that I reallllly don't like. I was excited to try a Moskka bag because I thought it was pretty but I didn't realize just how many amazing features it has until I received it. I am kind of in love!
My very favorite thing about this bag is how wide it opens! It is kind of genius! I hattteee having to dump everything out of my diaper bag to dig for a toy because I can't see anything in my bag. This bag changes that! It pops open and you can find everything you need, including the included changing pad.
Jut look at the gold hardware! I was hesitant that it might look cheap and shiny but it doesn't at all! I also love the leather tags on the zippers! So fun! I also love that there is little luggage feet on the bottom. Not only is it pretty but it has helped to keep my bag clean. The material used on this bag looks nice but is very practical & easy to clean.
Another thing that Moskka thought of was putting a handle on the top. It makes it so you can also carry the bag like a tote! This has been so nice for when I am on the go & I don't have time to put the diaper bag all the way on, I can just grab it & go! No wonder this bag is made by moms.. they get it!!
Guess how many pockets this bag has? 12! Yes 12! Another thing that is really nice is the side pockets have magnets so you don't have to worry about zipping them when your hands are full.
Every diaper bag I have seen, you have to buy stroller straps or hooks to make it so you are able to clip your bag on your stroller. This bag has built in straps so you can just clip it right onto your stroller! This feature alone is genius because when I put my other diaper bags in the bottom of my stroller it fills the whole bottom of the stroller. With this feature I am able to clip it and since it is so wide at the top it can be clipped on and you can get whatever you need to so easily while having all the storage in the bottom of your stroller.
Moskka has thought of everything, this bag even has 4 and a half stars on Amazon so you know its good! Don't you think you need one of these in your life?!
I am so excited to be giving away a Moskka bag on my Instagram in the next few days so watch for that! Oh & also this bag comes in black, blue & pink, & I seriously love them all!
Follow along with Moskka on Facebook, Instagram & Twitter! Thanks to Moskka for sponsoring this post! All opinions are my own!
*All photos taken by the amazing Francesca @francescanorie