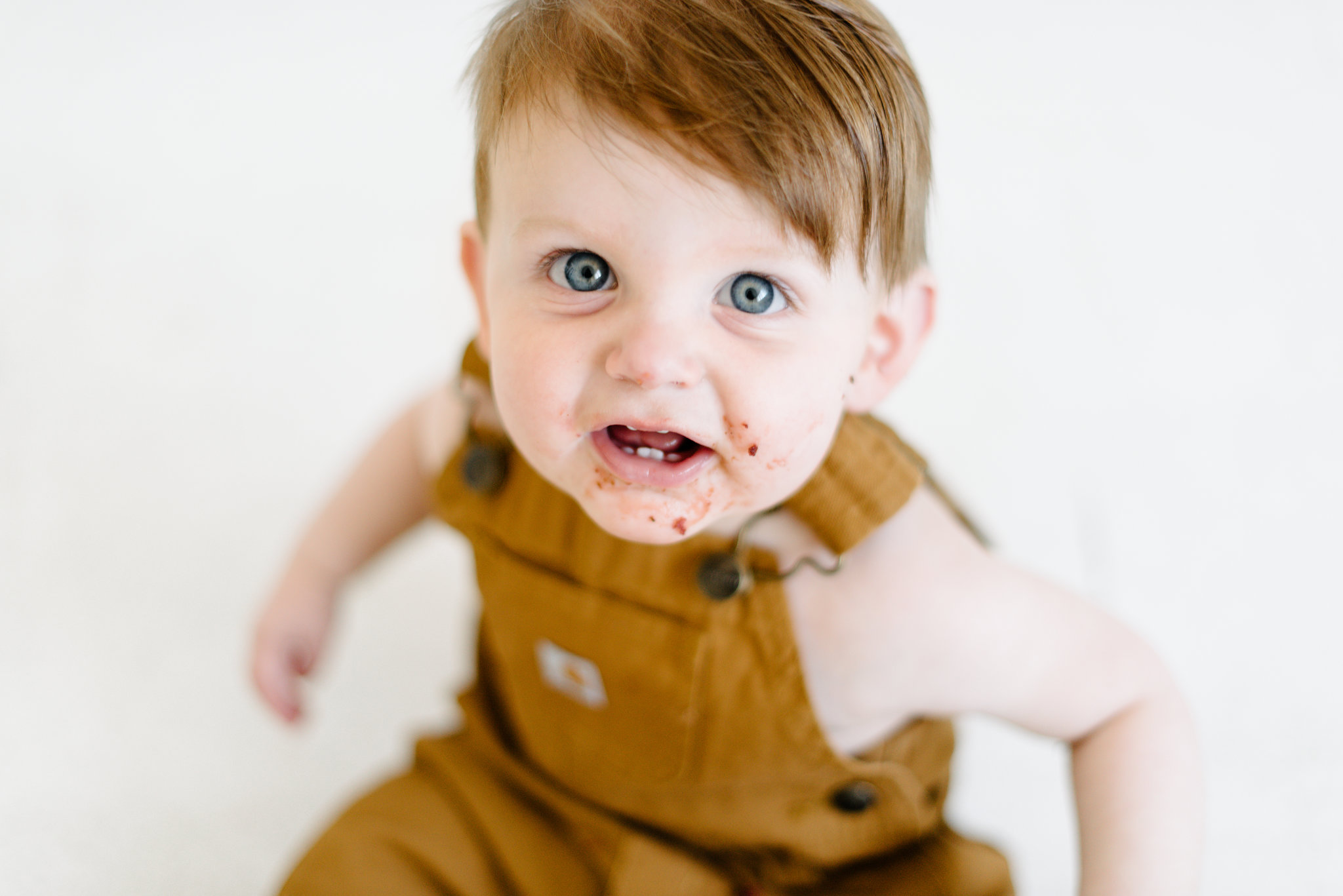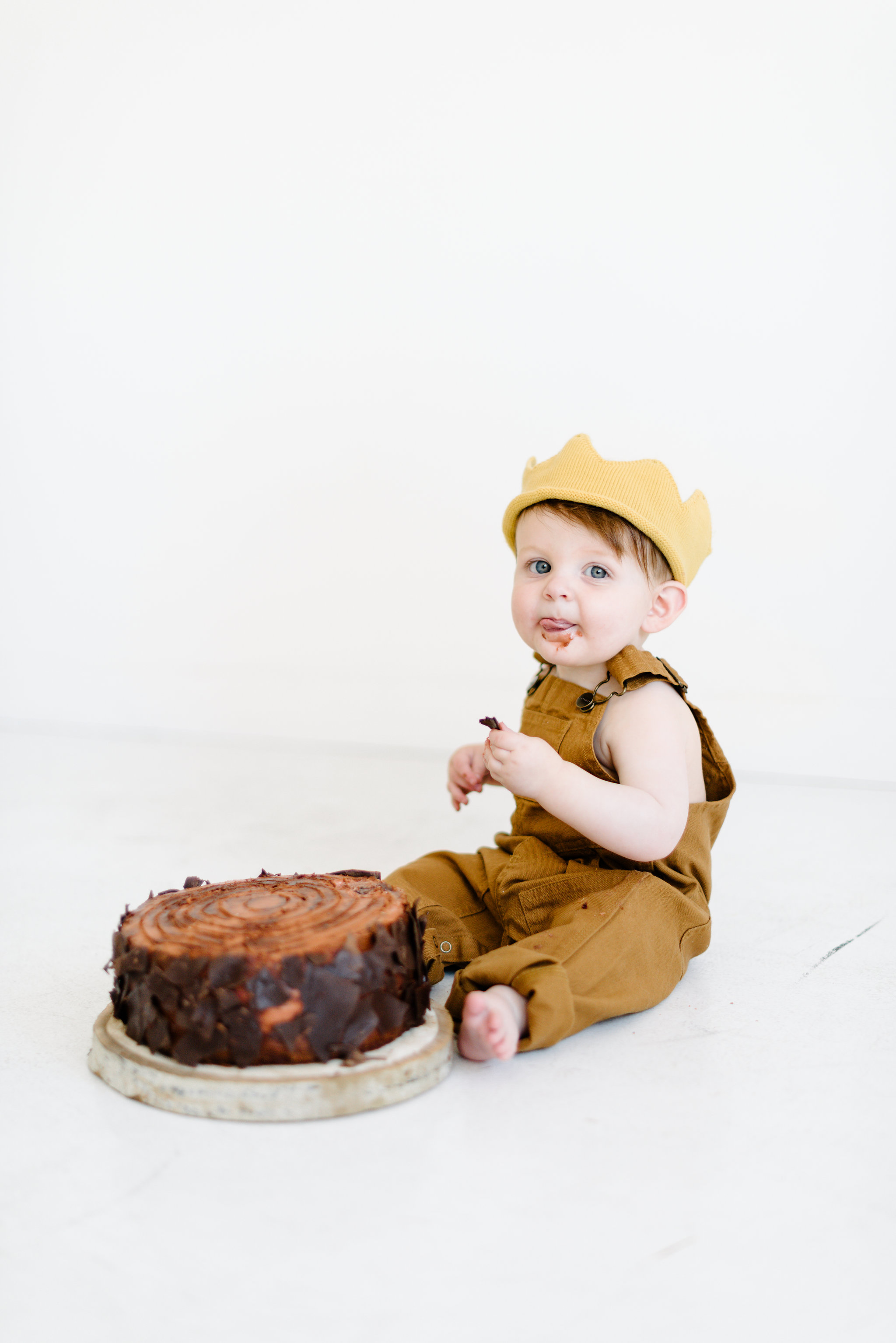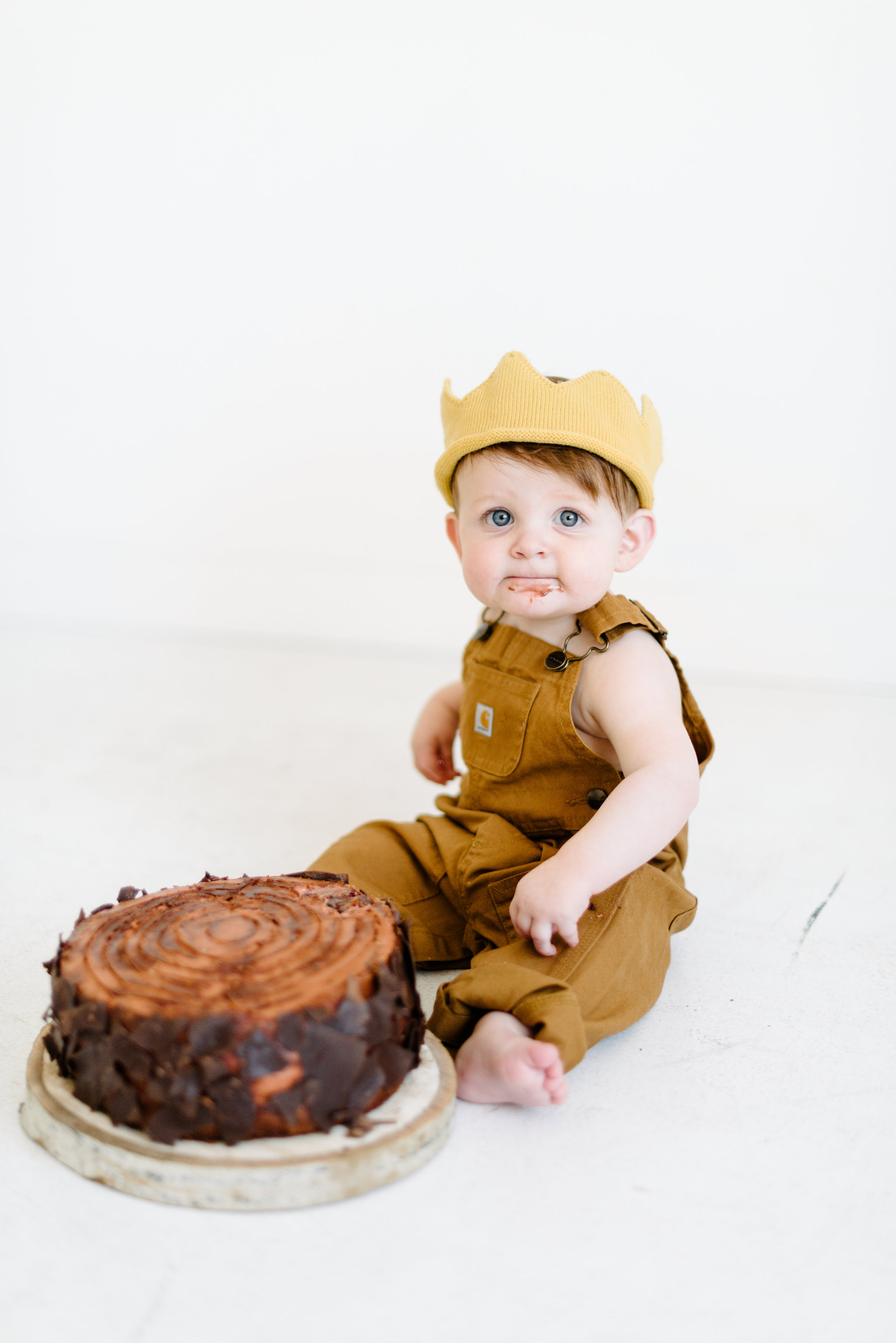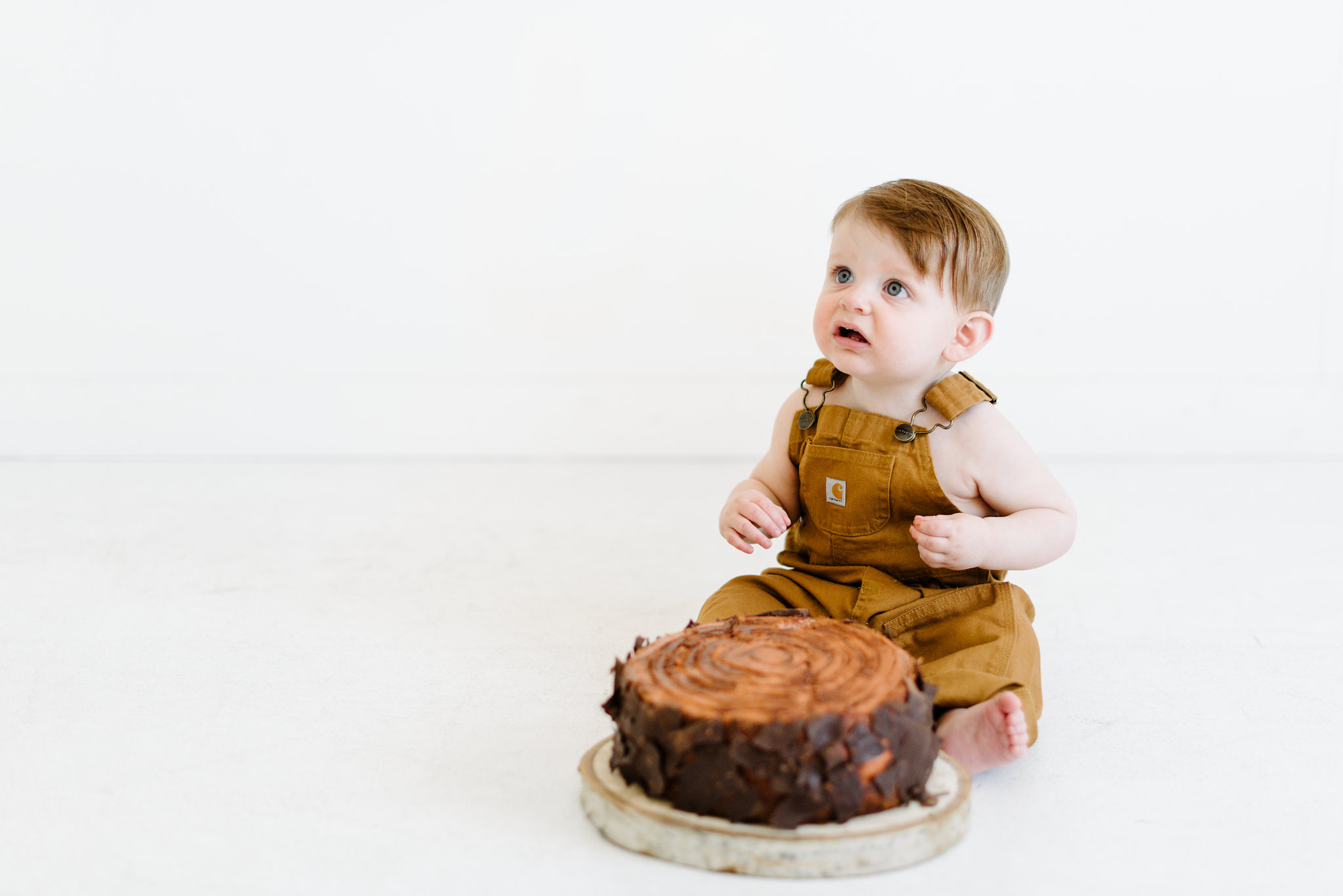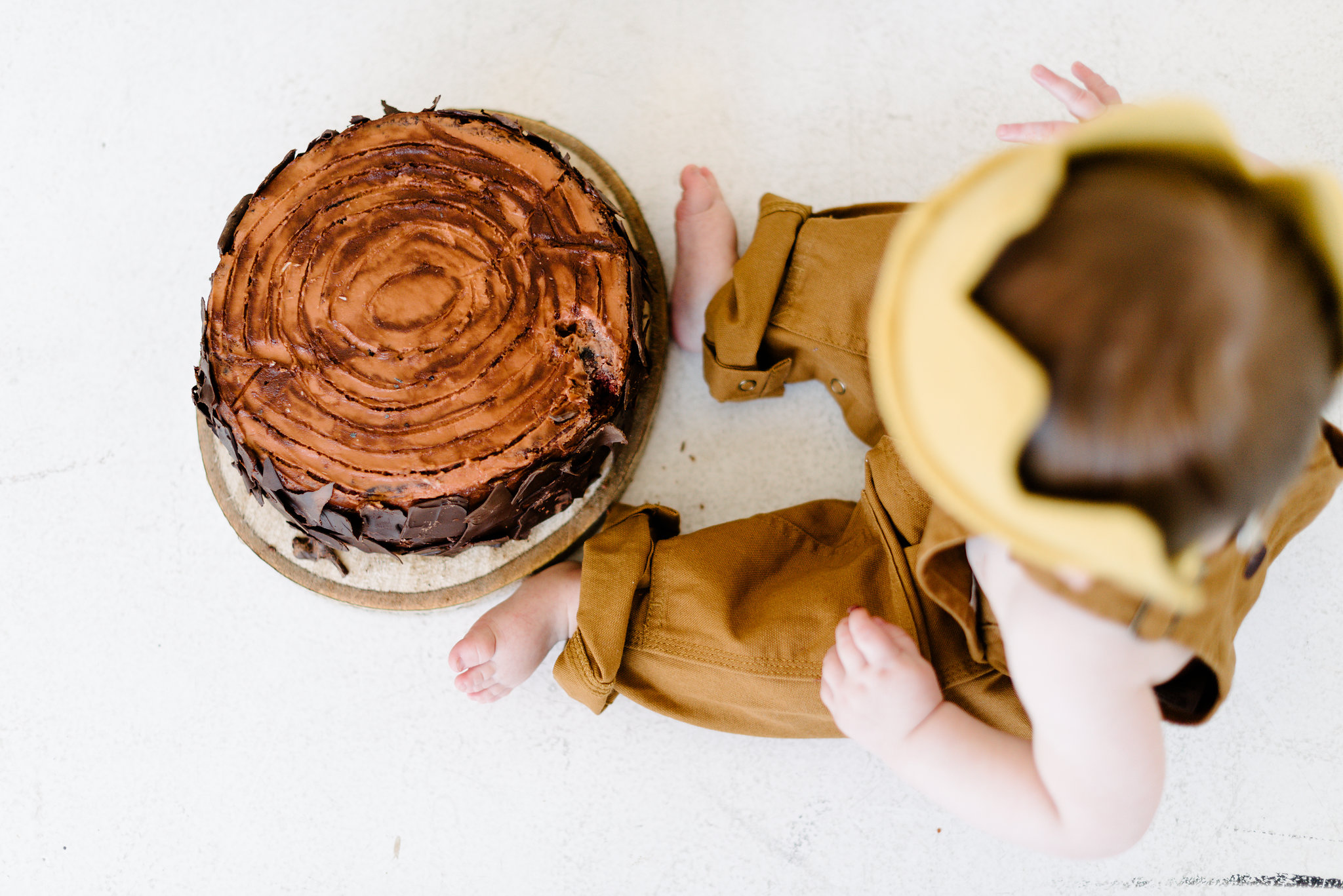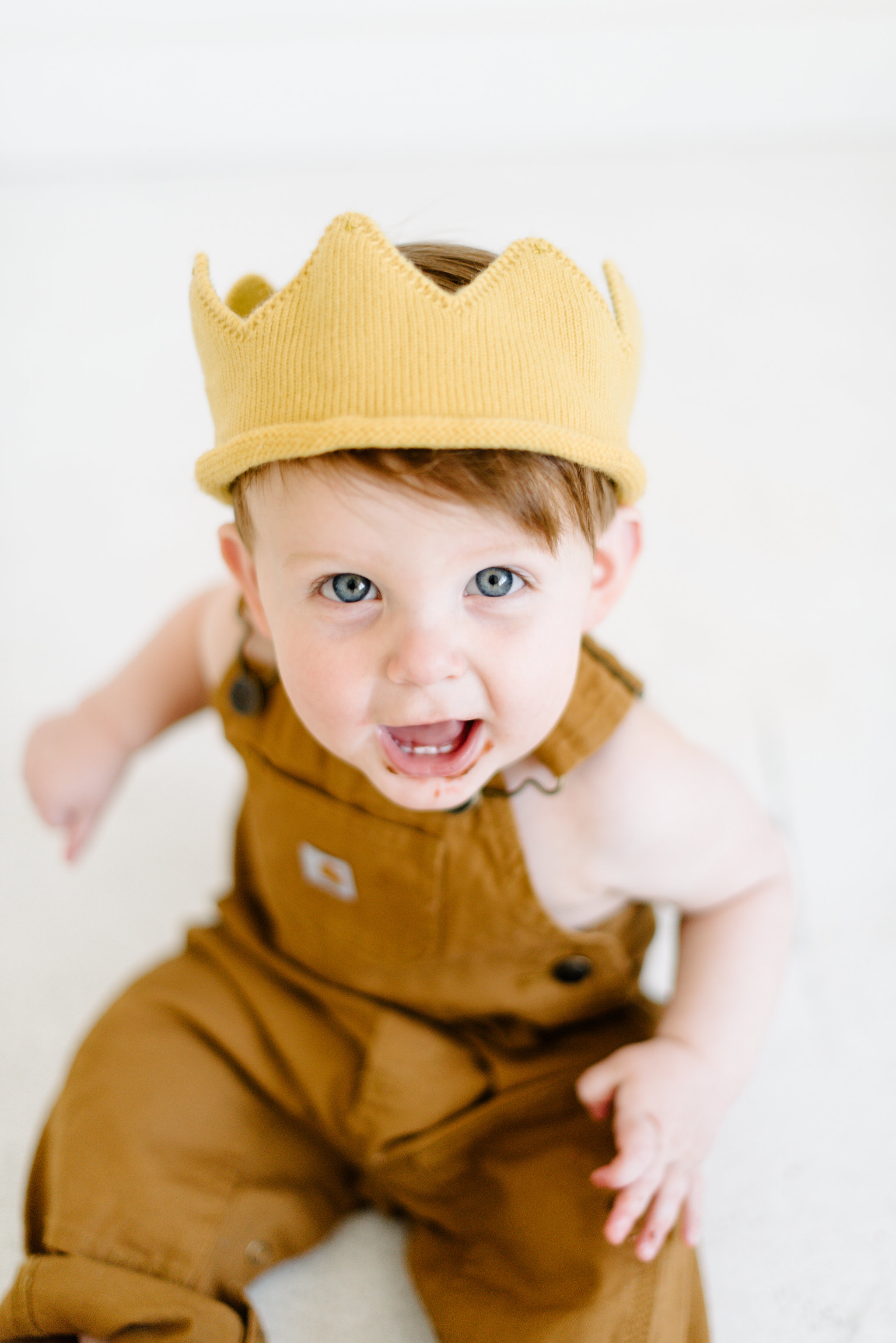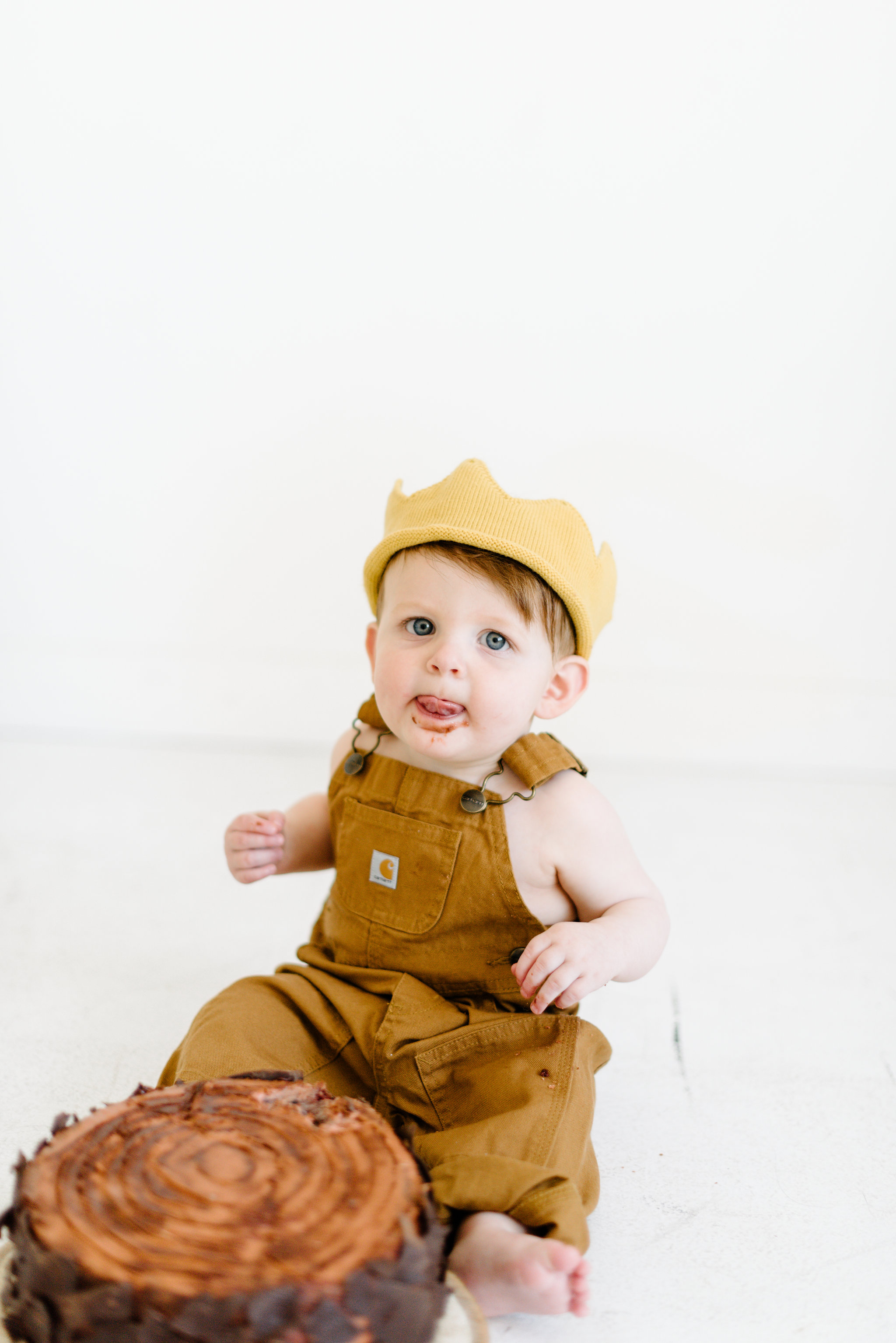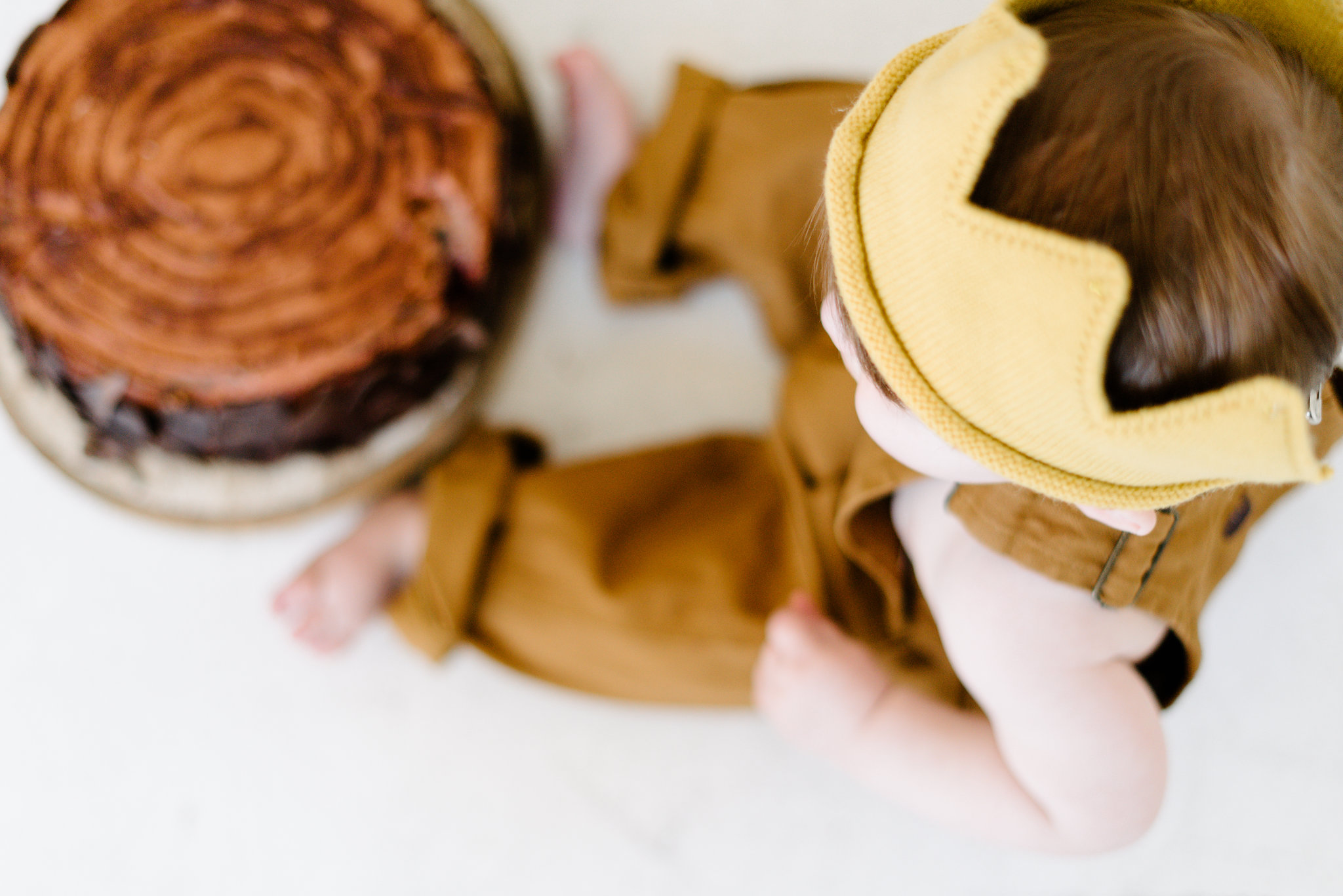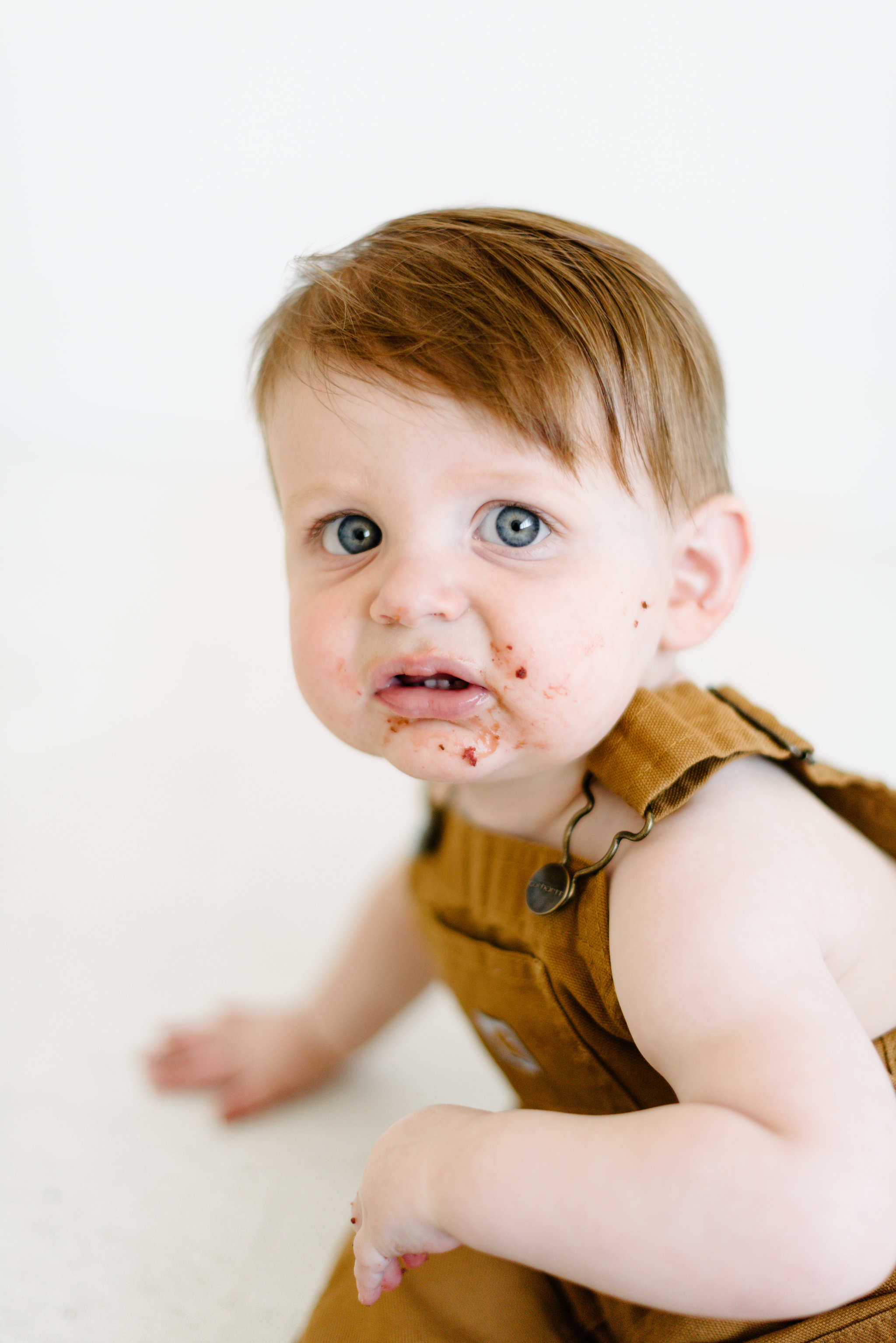 Beck is a wild thing so I thought he would be super into a cake all to himself! He hardly would touch it! It was so funny though because he does this thing where he clenches his fists & says yum so he kept doing it over & over without even trying the cake. I eventually had to give him some frosting & help him. Then he ate a little bit of it but he was just being so funny, I think a lot of it had to do with us all watching him & he thought he was going to be in trouble.  He knows when he is going to do something naughty because he will turn around & make this face at you, then he goes for it. It is kind of cute if I am being honest. He kept making that face during these photos & it was so funny & cute! I love this stage right now even if he is a wild thing, he is so funny & cracks himself & me up all day long.
I will cherish these photos forever! Today we are buried in birthday fun, I can't wait to share all the details of his 1st birthday!
12 teeth, 6 hair cuts & a whole lotta love. It has been the best year of my life!
Photos by the lovely Megan Osbourne… we love her, she was amazing!