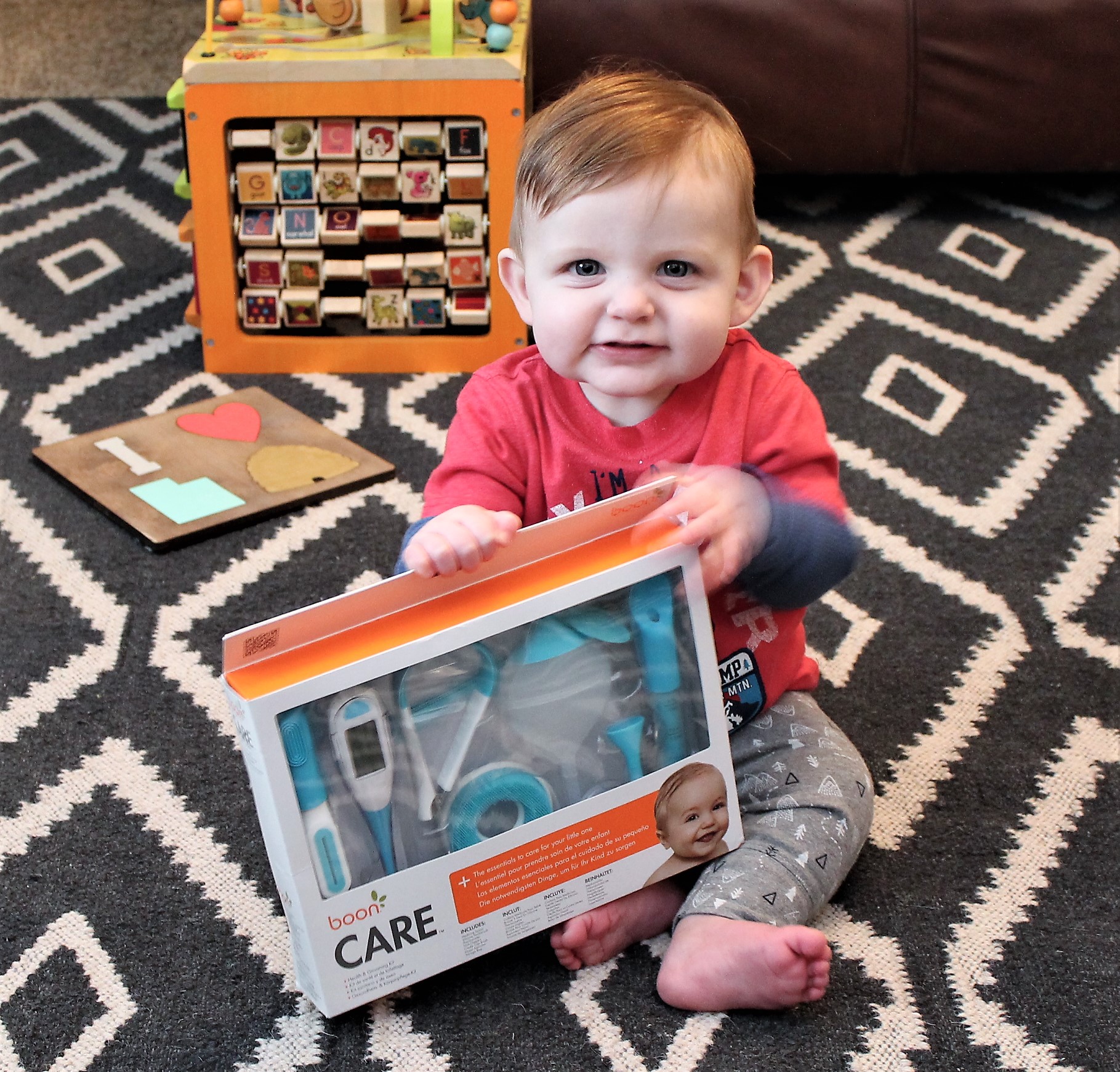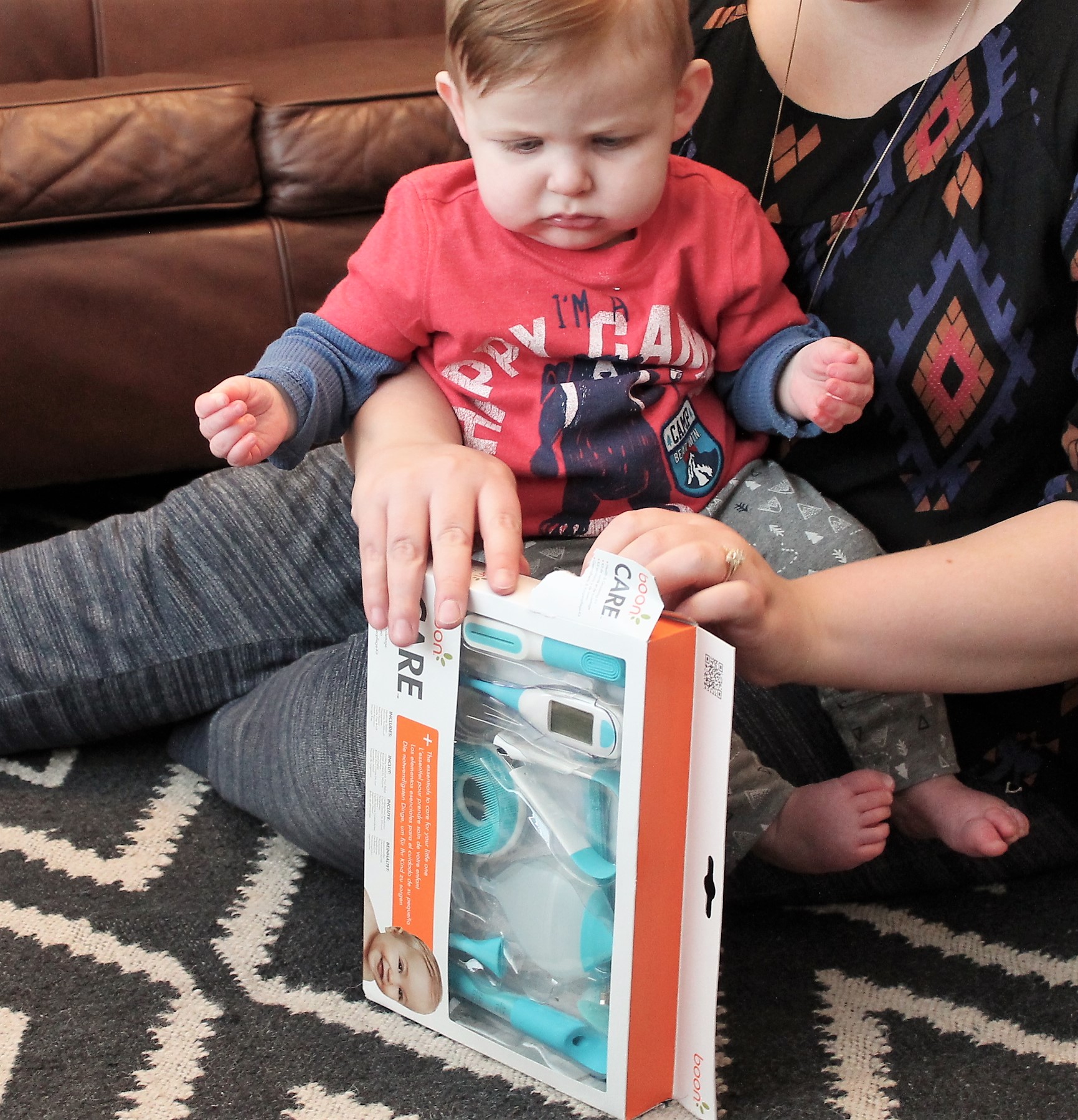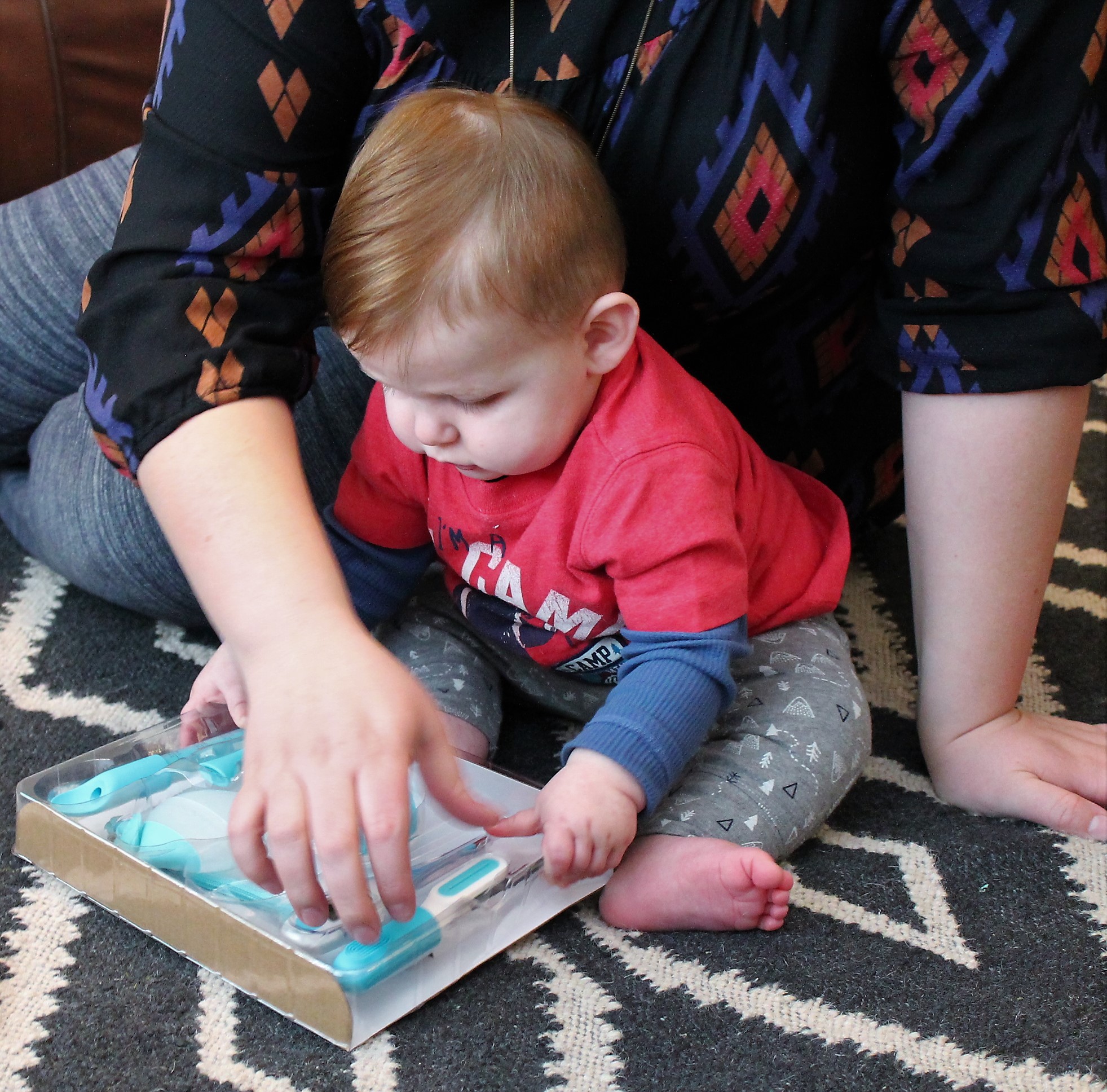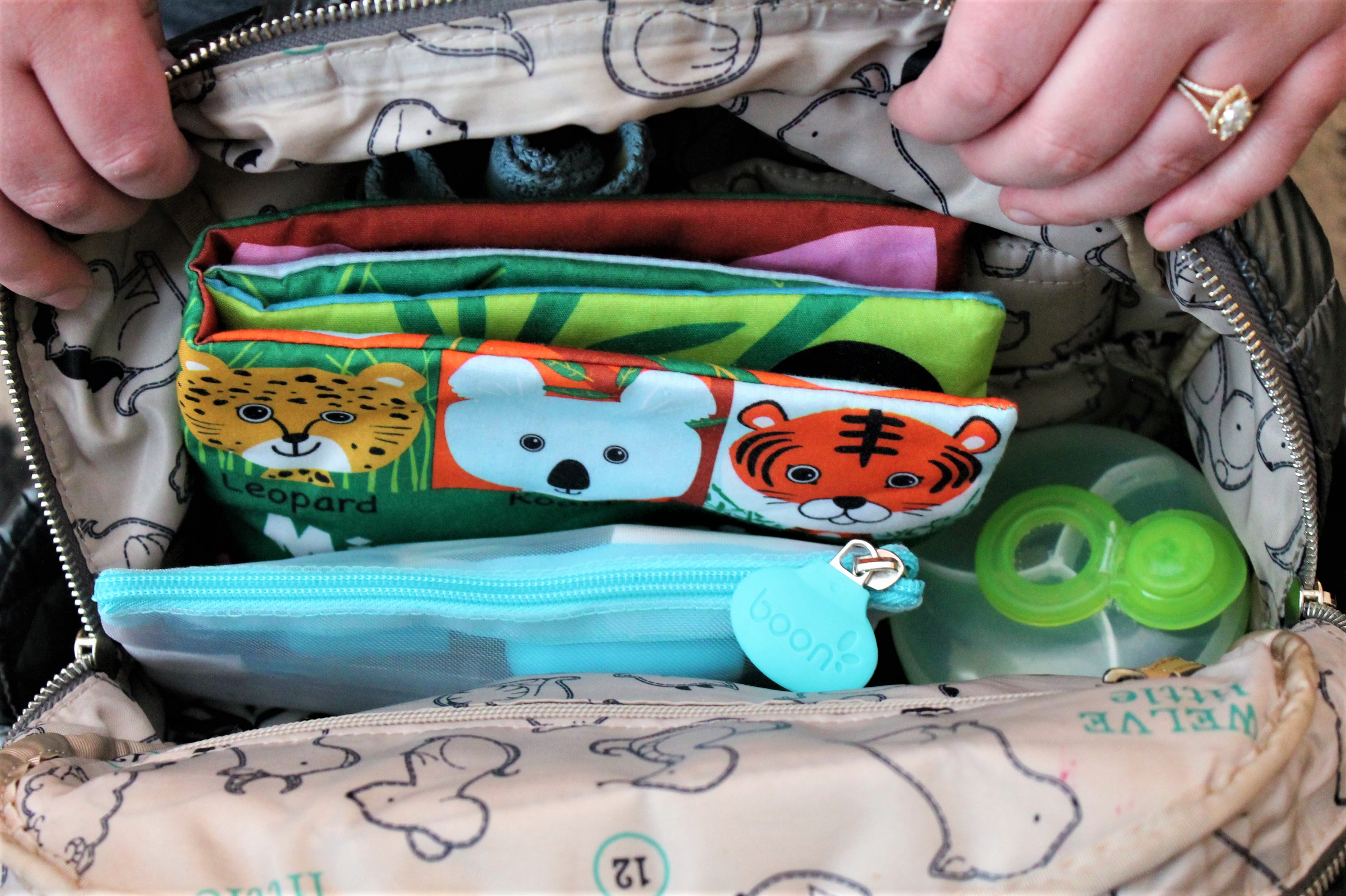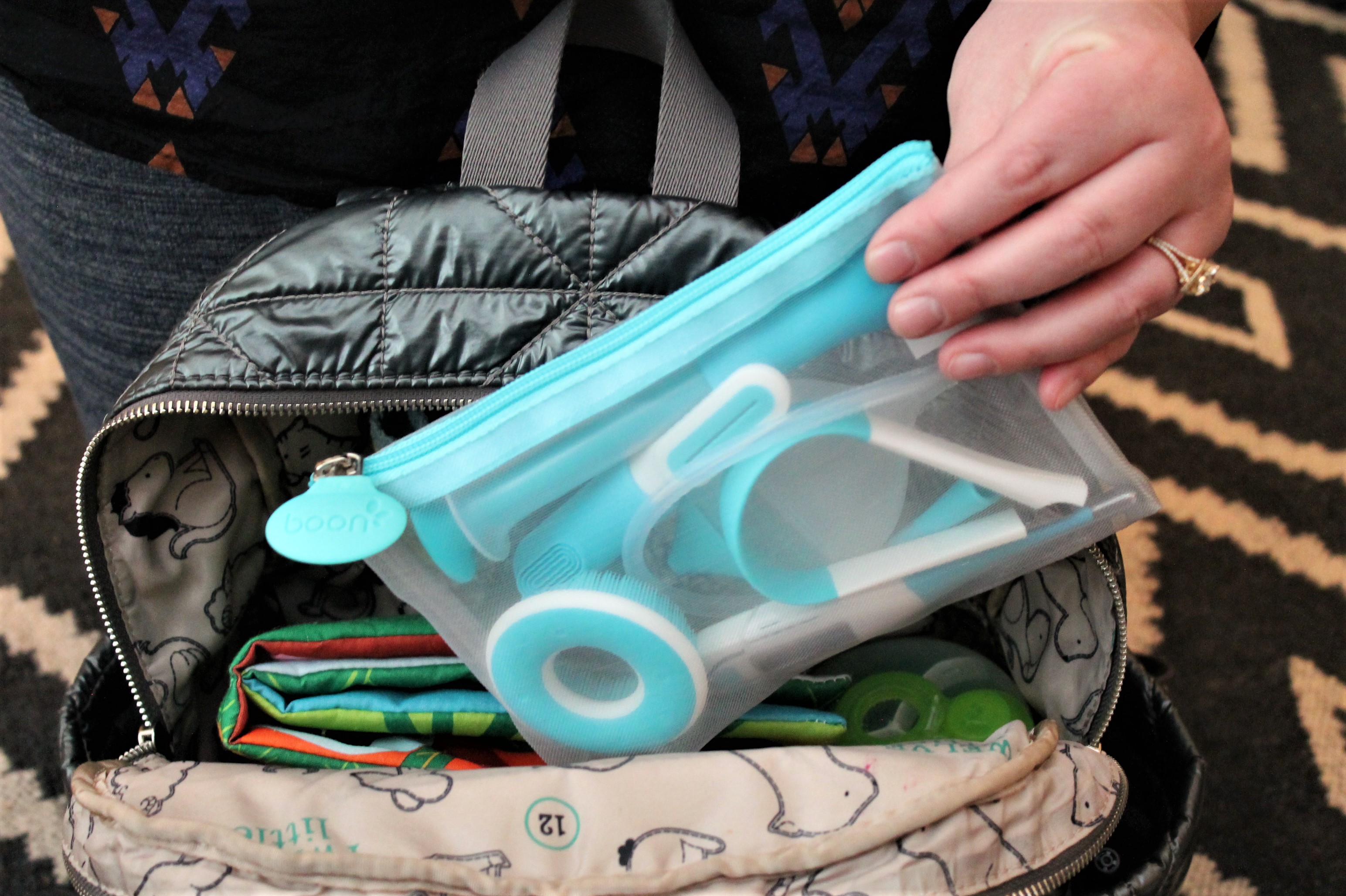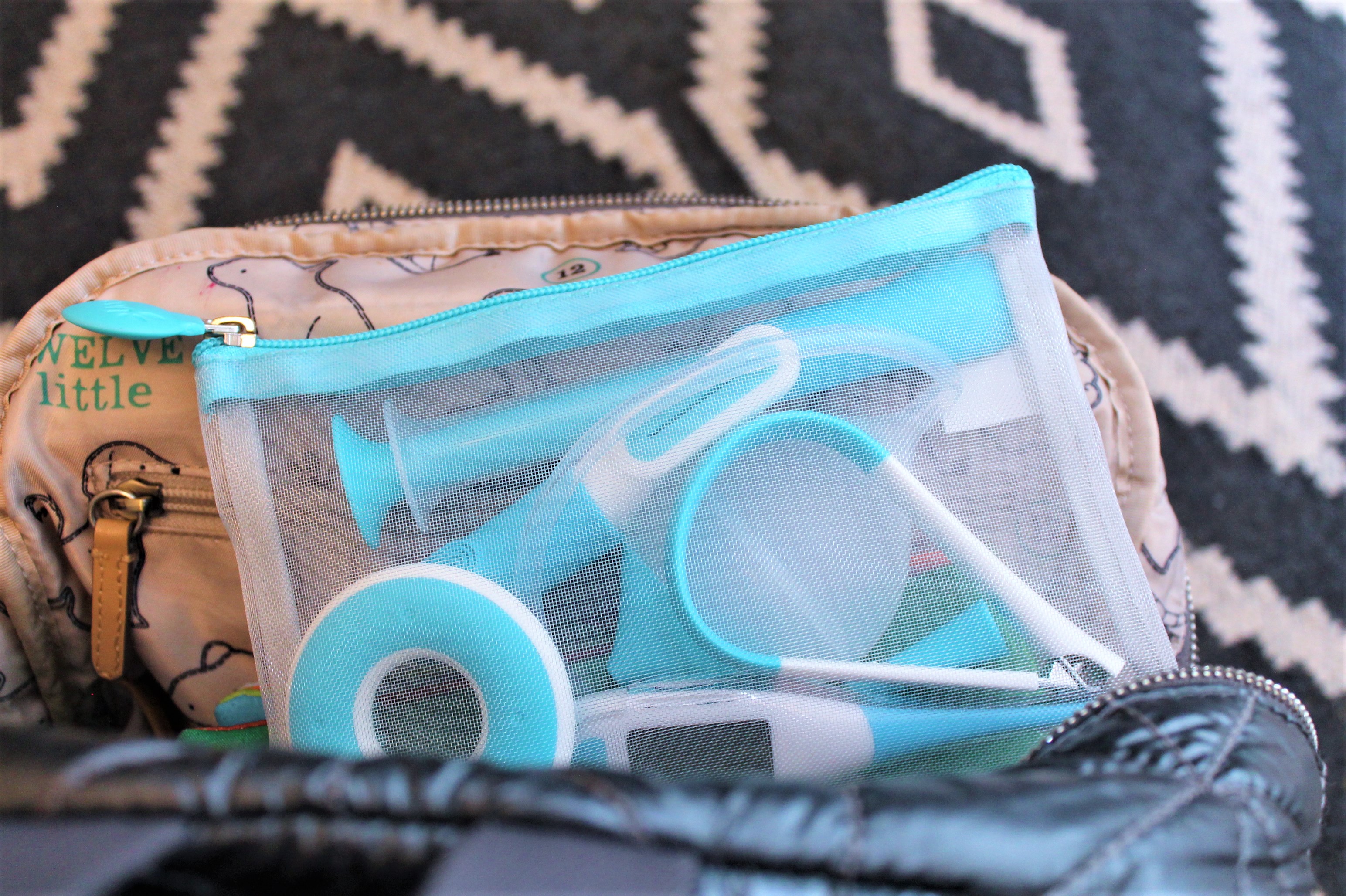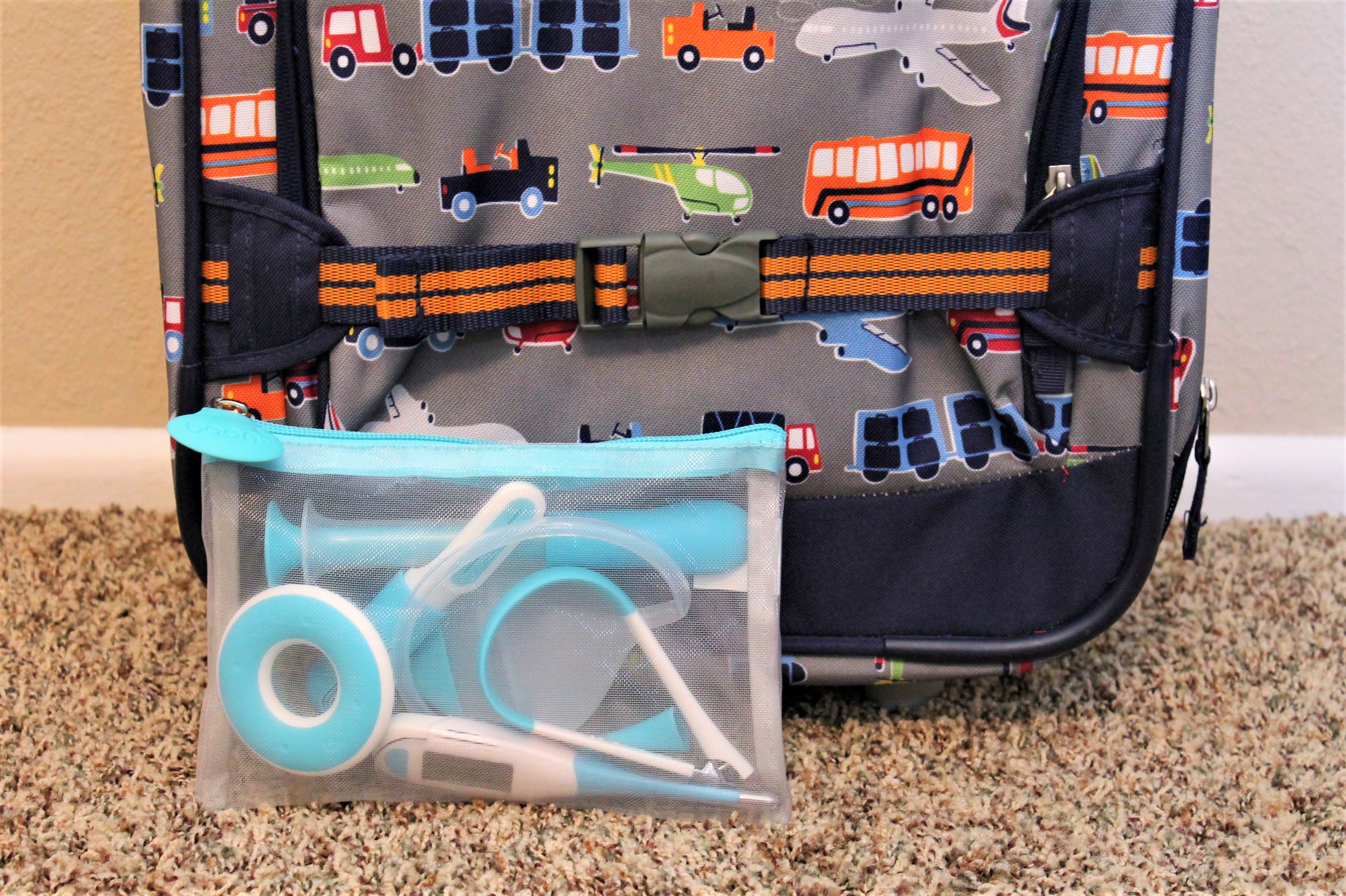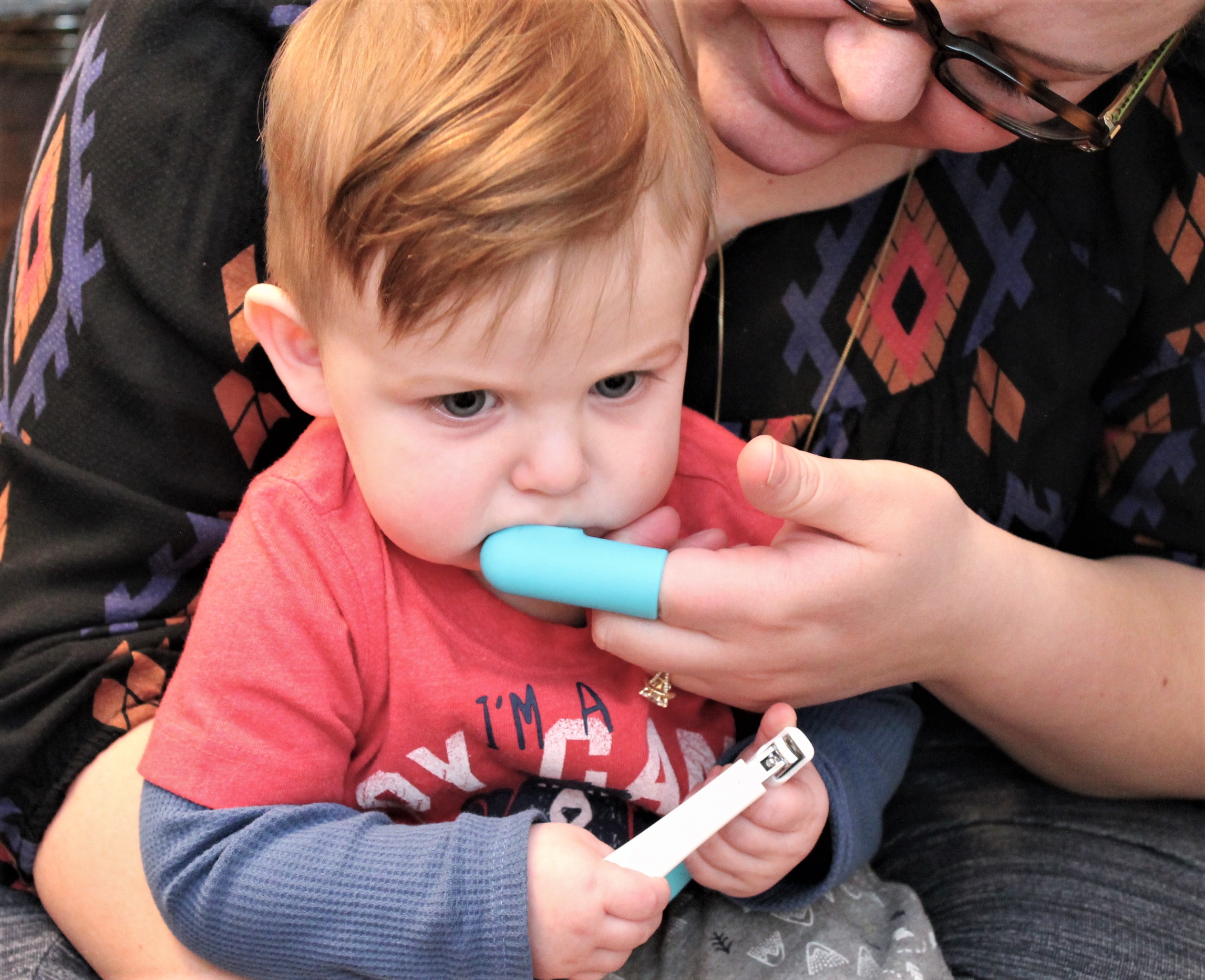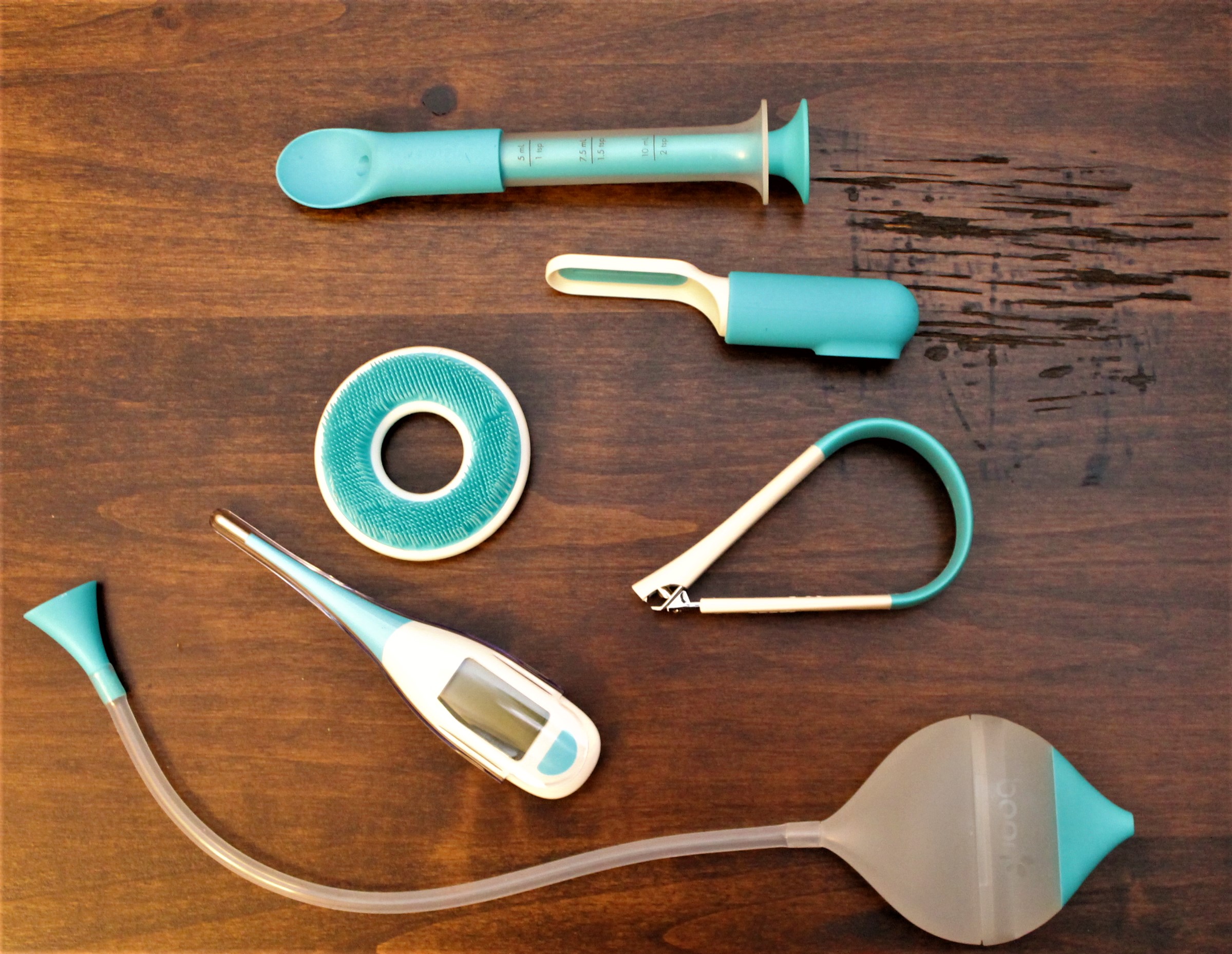 I can't believe Beck is 9 months old, almost 9 & a half months! How did this happen?! I am dreaming of his birthday party all the time & have so many ideas I can't even contain them all haha. Thank you Pinterest secret board! I am so excited for the spring & his birthday but I am totally wishing time would slow down! Time is such a thief. Something that I definitely wish I would have had with Beck right from the start is a Boon CARE Health & Grooming Kit!
My favorite part of this kit is that is all 6 pieces fit into a pouch that is perfect for on the go! Not only is it perfect for traveling but it is compact enough to toss into your diaper bag. With this kit in your diaper bag you don't need to stress about forgetting anything! The contents include a medicine spoon, silicone toothbrush, thermometer, nail clippers, craddle cap brush, nasal aspirator & the bag to store it all in!
The medicine spoon has been a game changer. Beck doesn't like being given medicine & we always make a mess! This spoon helps Beck take medicine so much easier! Another favorite is the silicone toothbrush. I worked at a pediatric dental office before I had Beck so I always saw how important it was to brush those teeth as they first came in. Beck has 8 teeth now & I hadn't really been cleaning them besides with a washcloth. I was so glad this kit included a toothbrush. Beck loves having his gums massaged & it has been so nice to be able to slip the toothbrush right onto my finger. Being a mom with a squirmy baby I have learned how important it is to use baby nail clippers when clipping Beck's nails. These nail clippers are amazing! I have never even come close to cutting Beck accidentally with these. They are the best! When Beck was born, in the hospital they told me to help prevent getting cradle cap on Beck's head, I needed to make sure to brush his head in the tub with a soft bristle brush like this one. Well I kind of have gotten out of the habit & he definitely now is a dry scalp. This brush has been so easy to use & I have seen a big difference already! A nasal aspirator makes a huge difference especially during cold season! Beck had a lingering cold & the only thing that made it go away was constantly make sure that his nose was clear & clean. I love this aspirator too because it is so easy to take apart & clean!
If you have any friends that are expecting I cannot think of a better baby shower gift! All these items are necessary for a new baby. If you are going on a trip soon this kit is a must have! I keep mine in my diaper bag all the time & I cannot tell you how many times I have used it. You can buy this kit at Target which makes gift giving so easy & convenient!
I am so excited to be giving away one of these kits on my Instagram! Enter on my Instagram but for an extra entry leave a comment on this post about which piece of the kit you think you would use the most & your instagram handle! For another extra entry subscribe to my blog either on the side or top where it says join the fun!
*I received this kit from Boon in exchange for my honest opinion. All thoughts are my own.