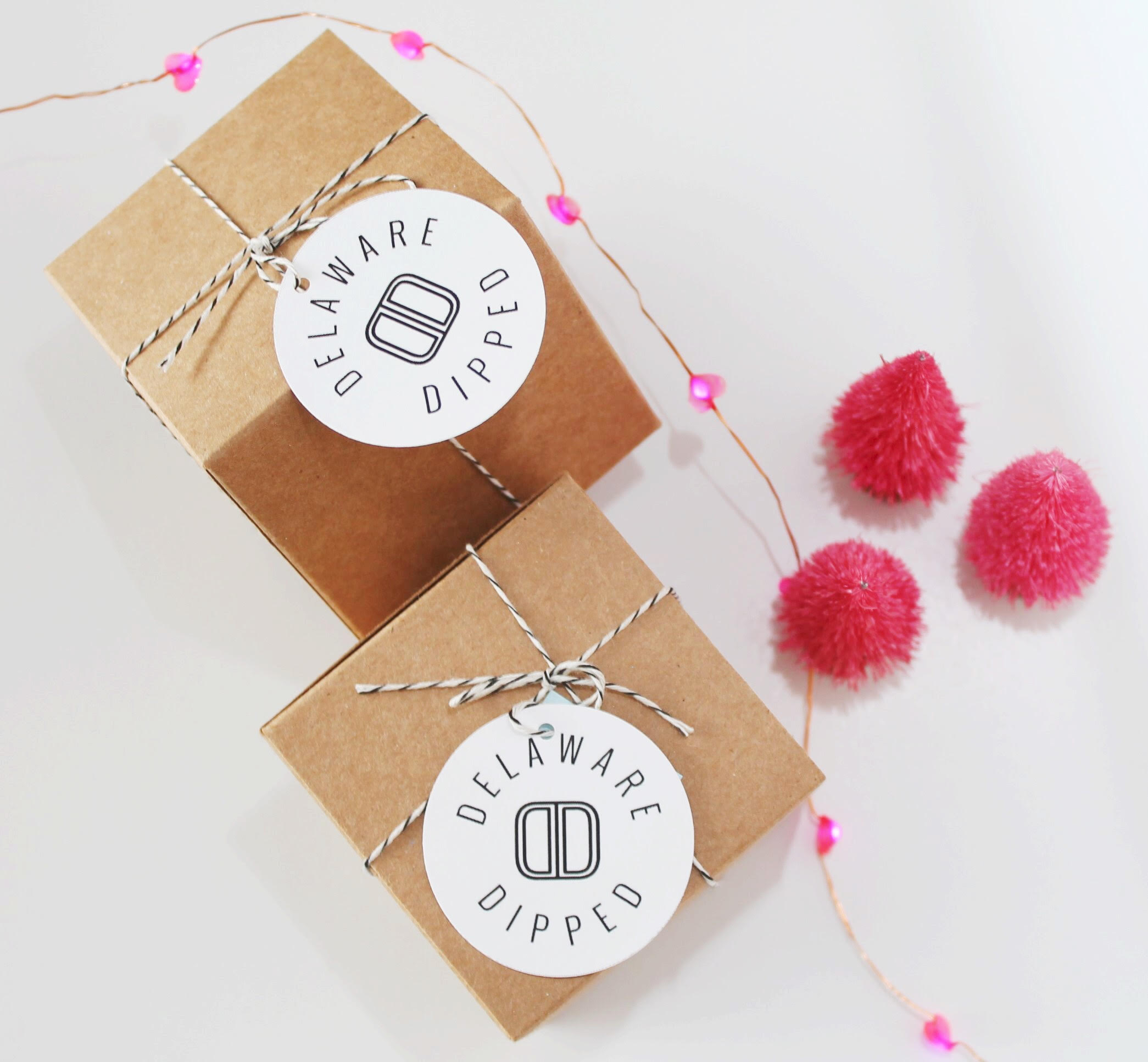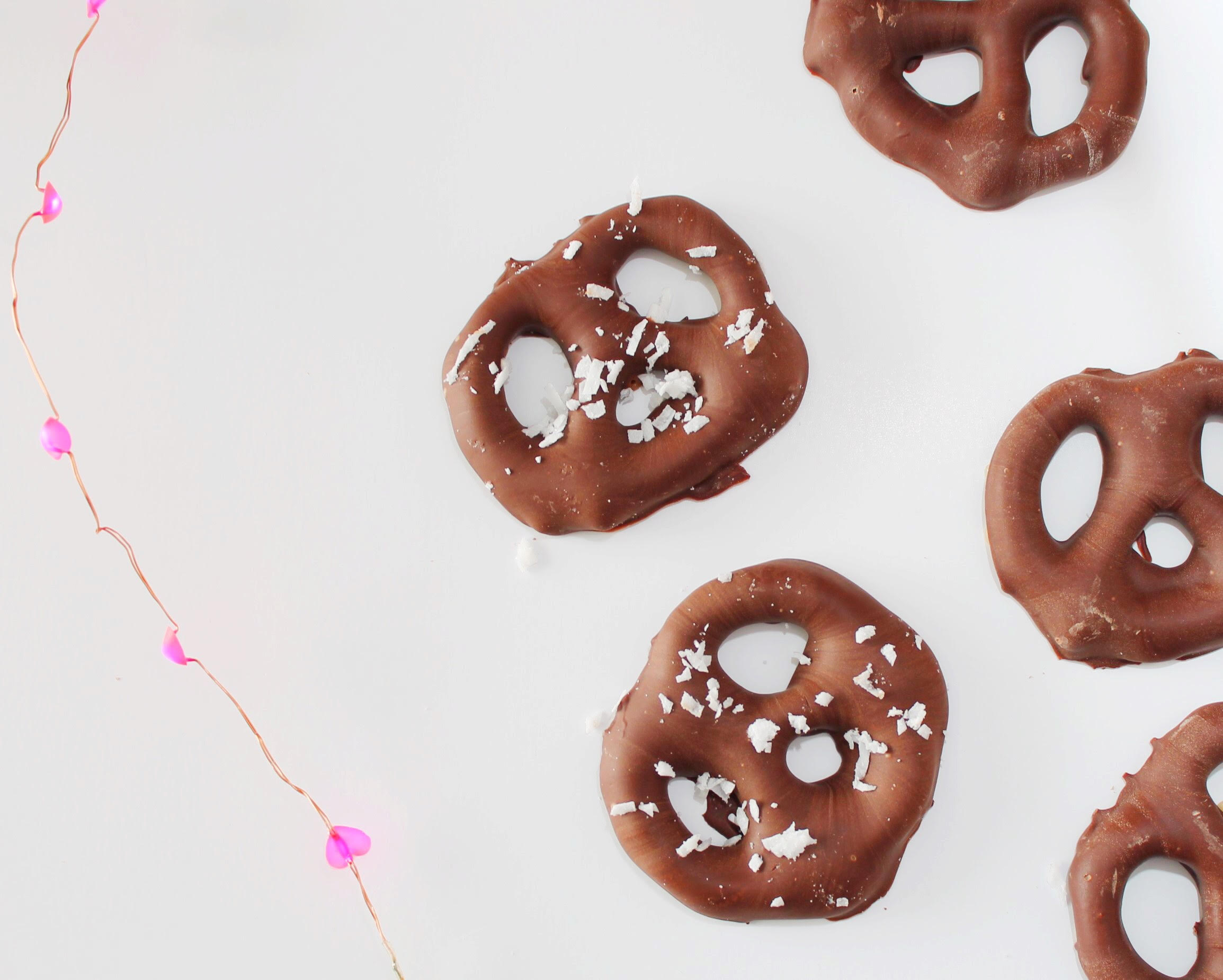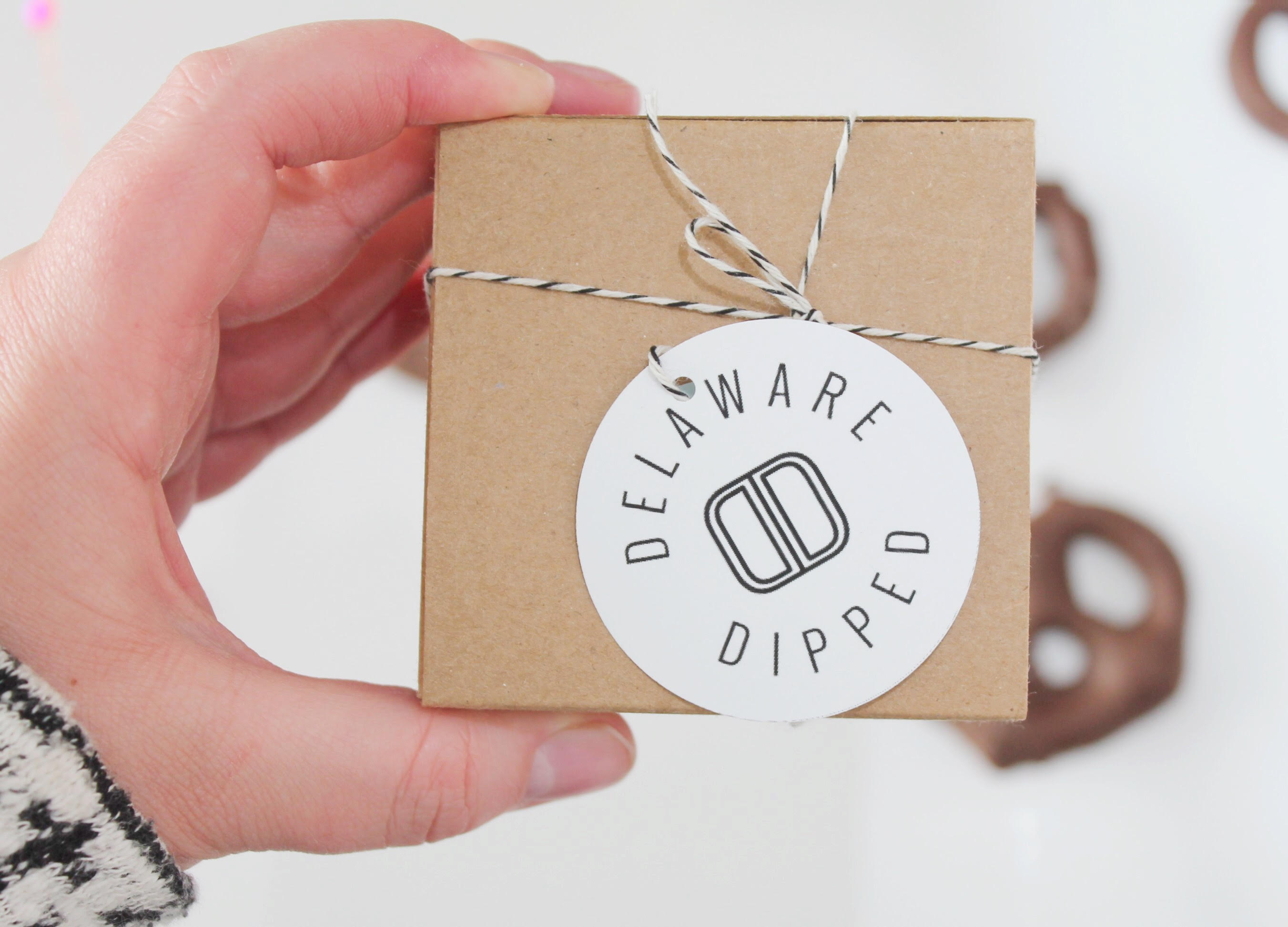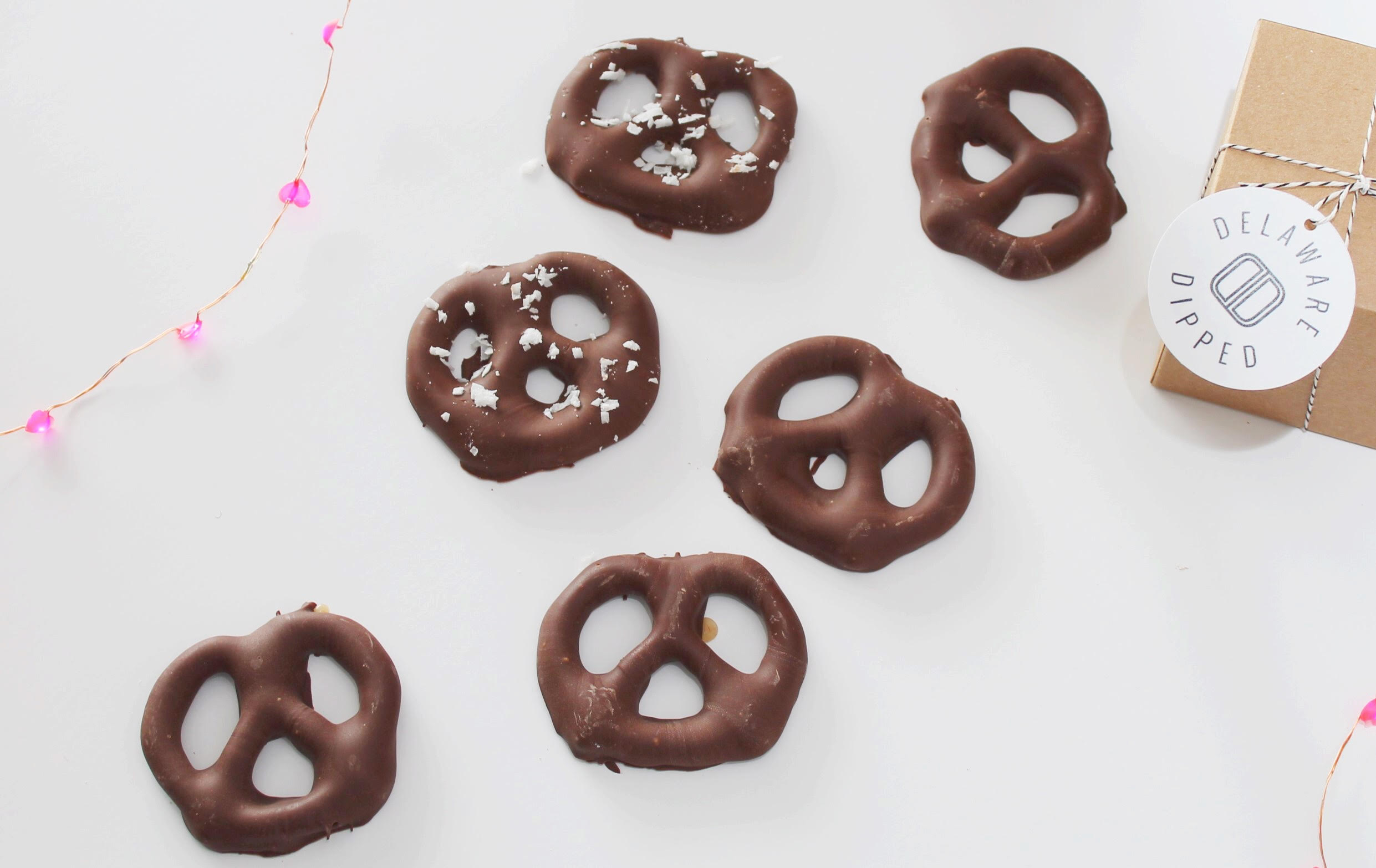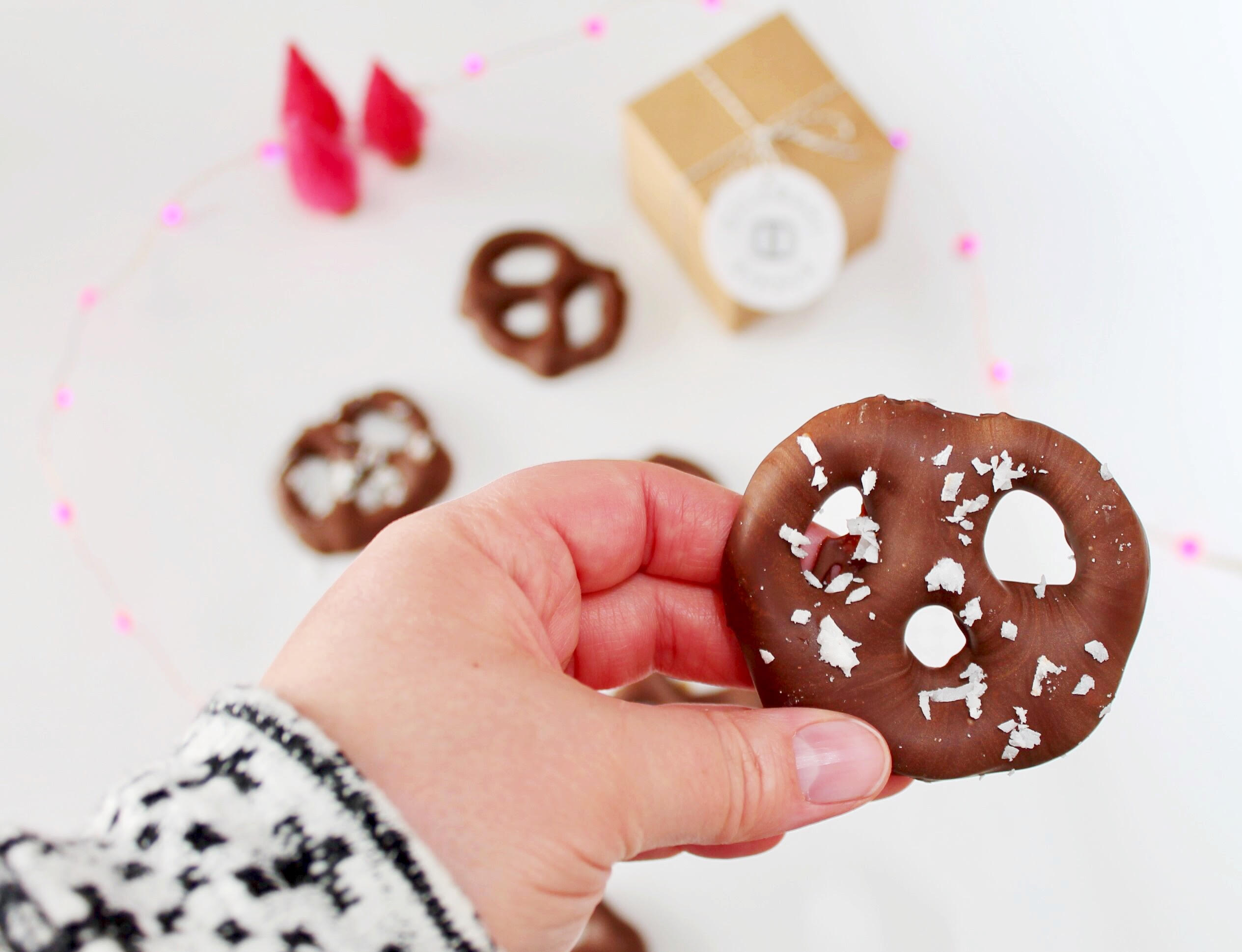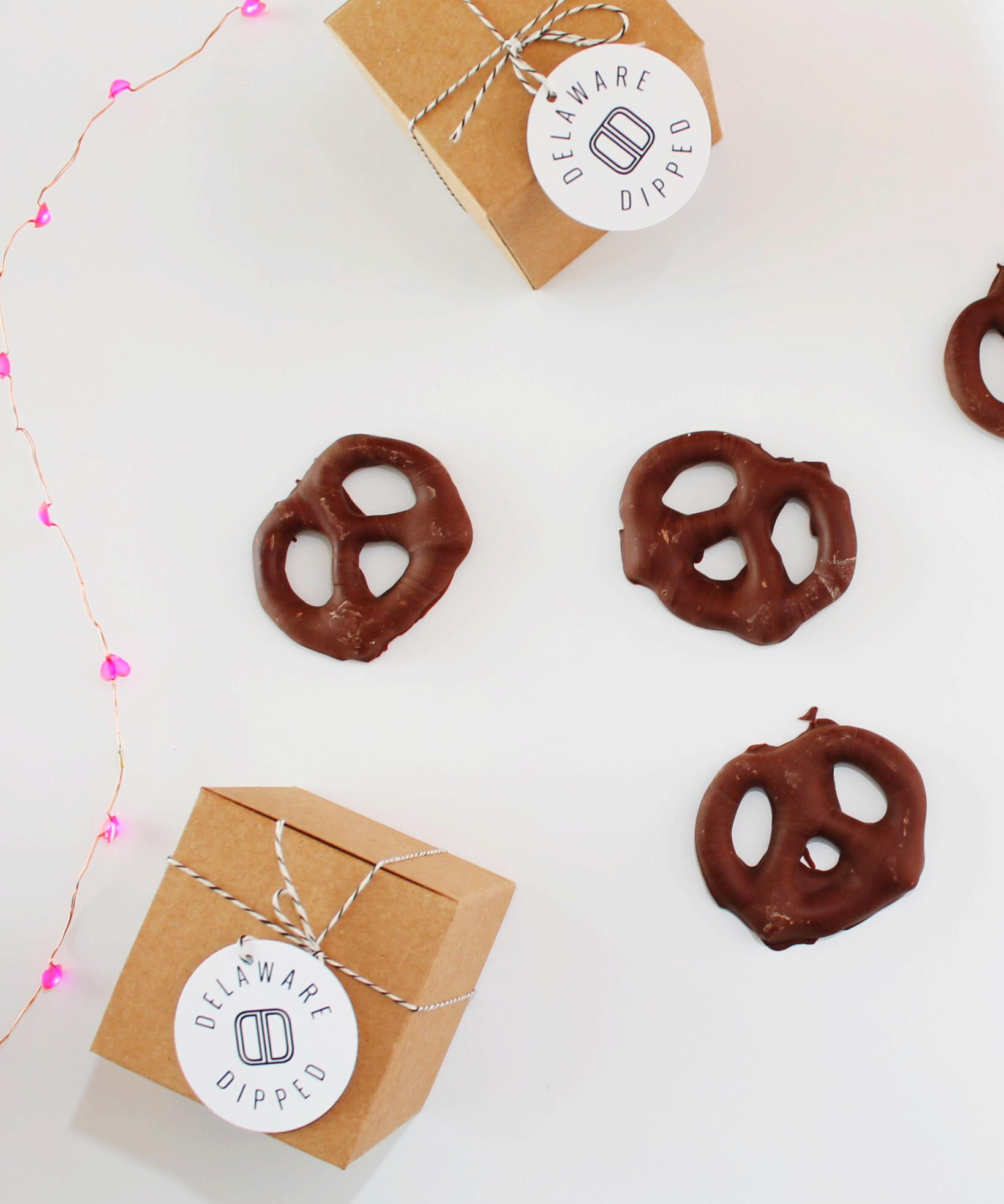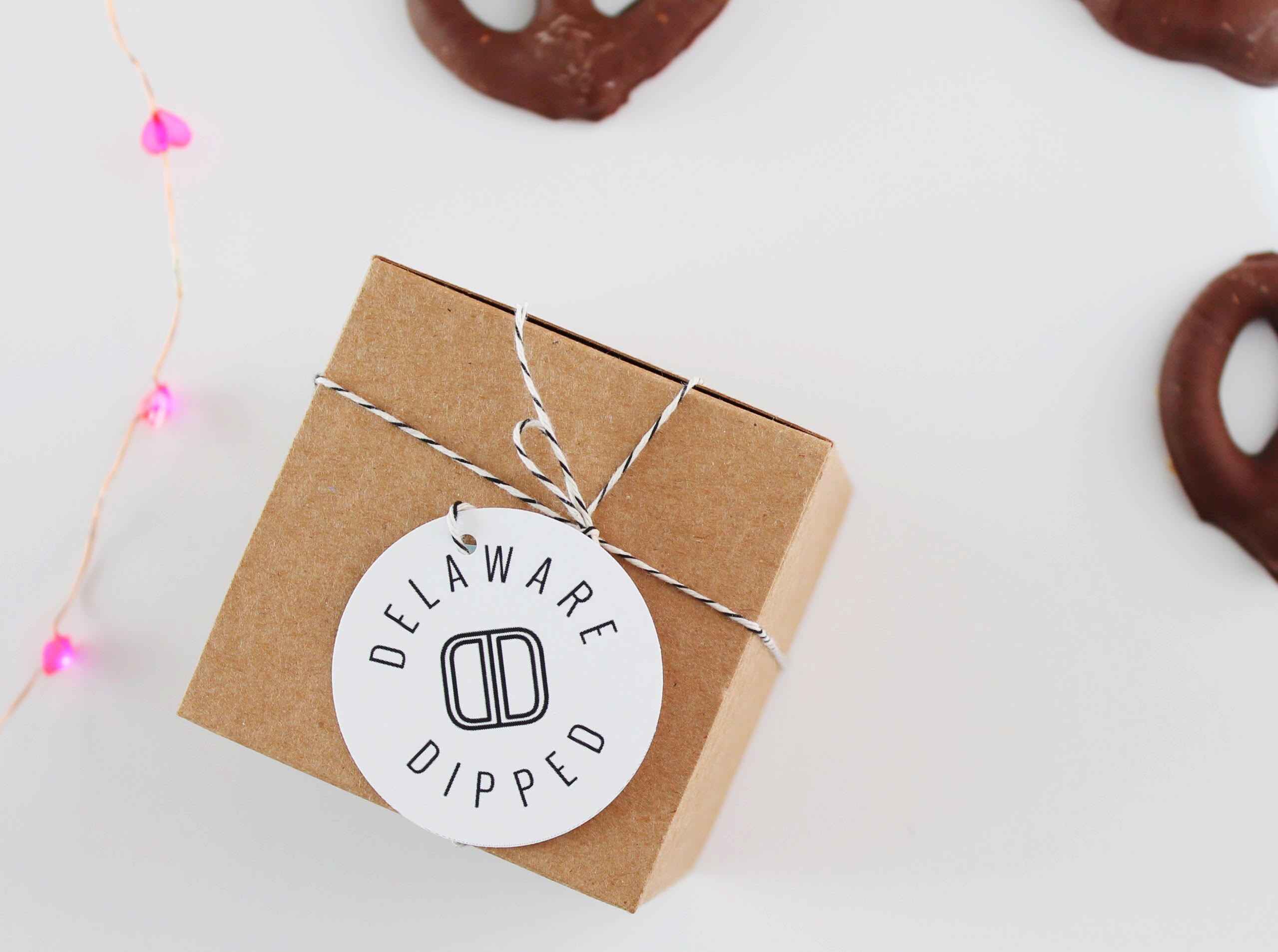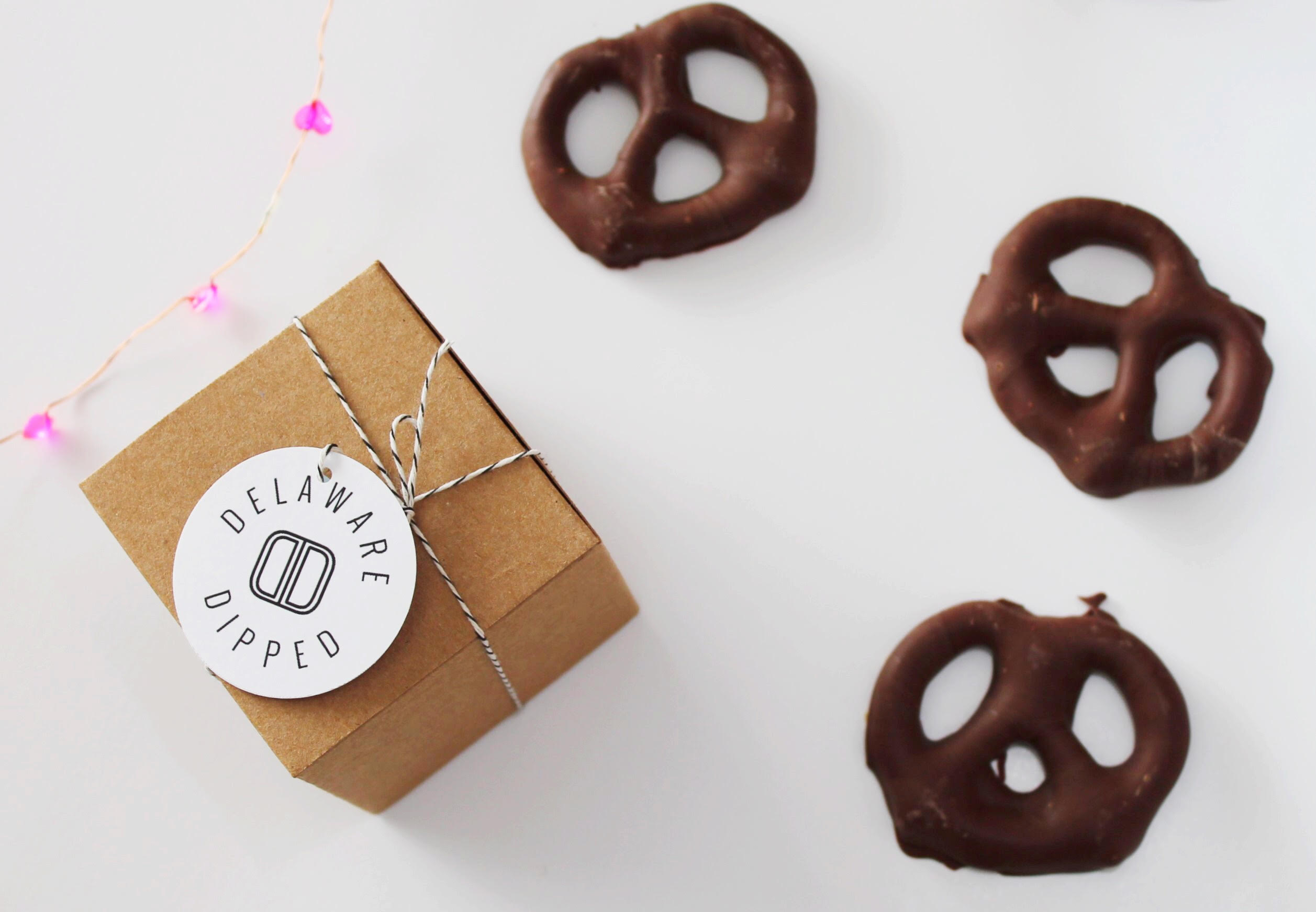 I am so excited to share with you a company I just discovered & well I am obsessed! Delaware Dipped makes gourmet chocolate covered pretzels! Not just chocolate but with caramel too, as in double dipped! First coated in caramel & then chocolate! I even got to try some coconut caramel chocolate pretzels… I bet your mouth is watering reading that! It should be because they are unreal. They are kind of like an almond joy with an amazing coconut inside that tastes so good with the crunch of the pretzel! I can't stop eating them!
Men are so hard to shop for for Valentine's Day ( & let's be real it is women who care about getting spoiled on Valentine's Day) I am totally going to give Eric some of these pretzels! The way to a man's heart truly is through his stomach! These pretzels come boxed complete with a tag & ready for gift giving! I love all holidays & while people may think Valentine's Day is silly I love that it is a holiday about showing love! Even if you don't have a significant other you can always show love! Love for friends, parents, siblings, teachers, neighbors, the mail man, your hair stylist, everyone! I challenge you this Valentine's to show love to more than your spouse or boyfriend! A simple note & a box of delicious pretzels goes a long way! Or let's say you accidentally spaced it on neighbor holiday gifts this year, give them a box of Delaware Dipped! Or maybe you never got around to mailing Christmas cards, send those people pretzels instead, I promise they won't complain!
Caitlyn the mama behind the delicious pretzels is the sweetest & is located in Springville, Utah. Home delivery is only $3 for Utah County & $5 for Salt Lake County. Prices range from $6 to $18 a box. Take advantage of Delaware Dipped  ASAP because these pretzels are only made seasonally! Visit her site to order & be sure to follow along on Instagram so you can be sure to know when pretzels are being made, they go fast! She is also hosting a giveaway on her Instagram right now & it would just be silly not to enter! Valentine's Day is going to be here before we know it, I can hardly believe it but I am so ready to say goodbye to January! Bring on February the month of LOVE!