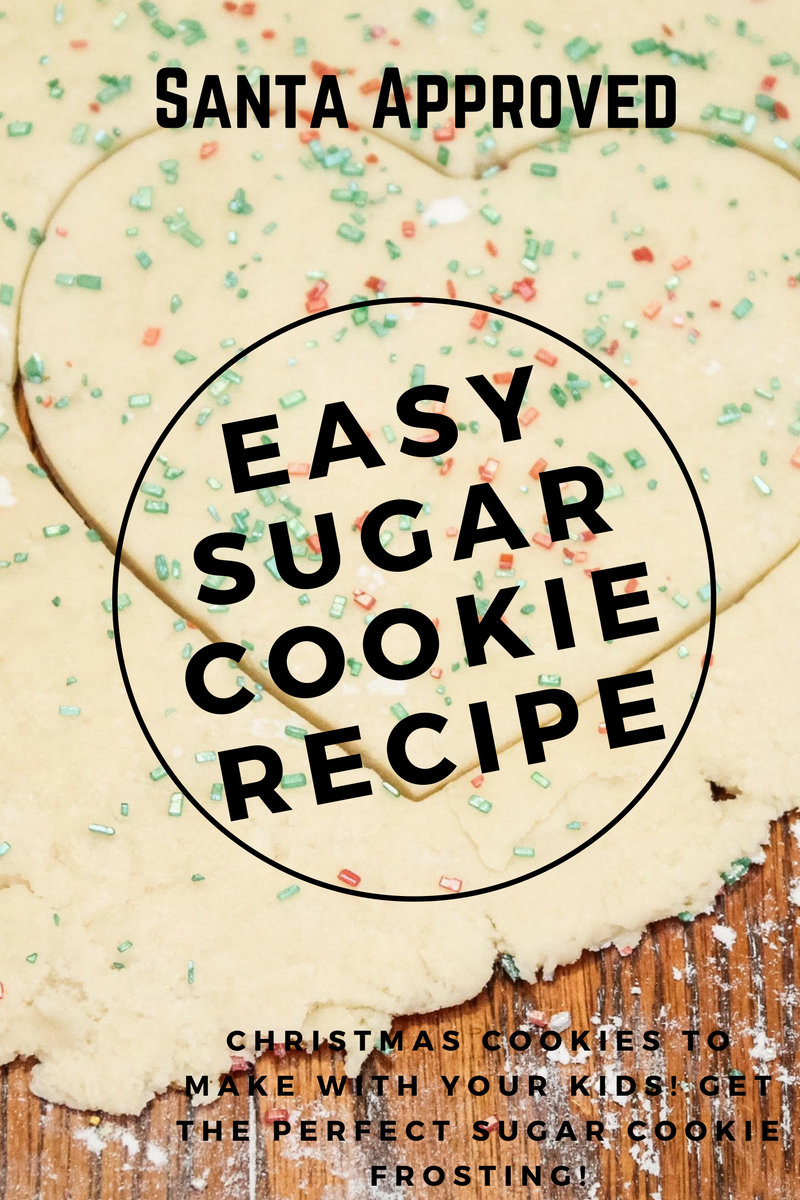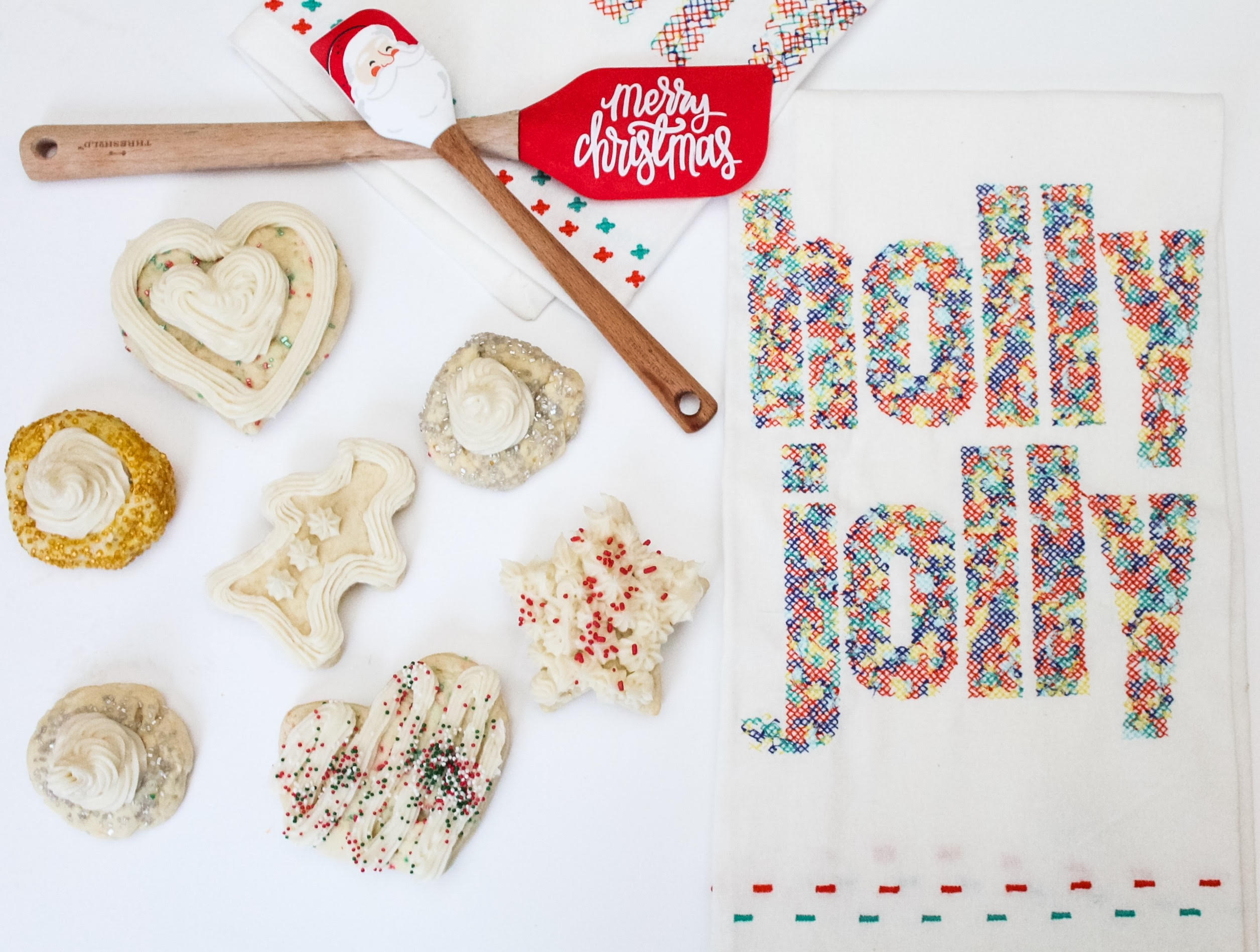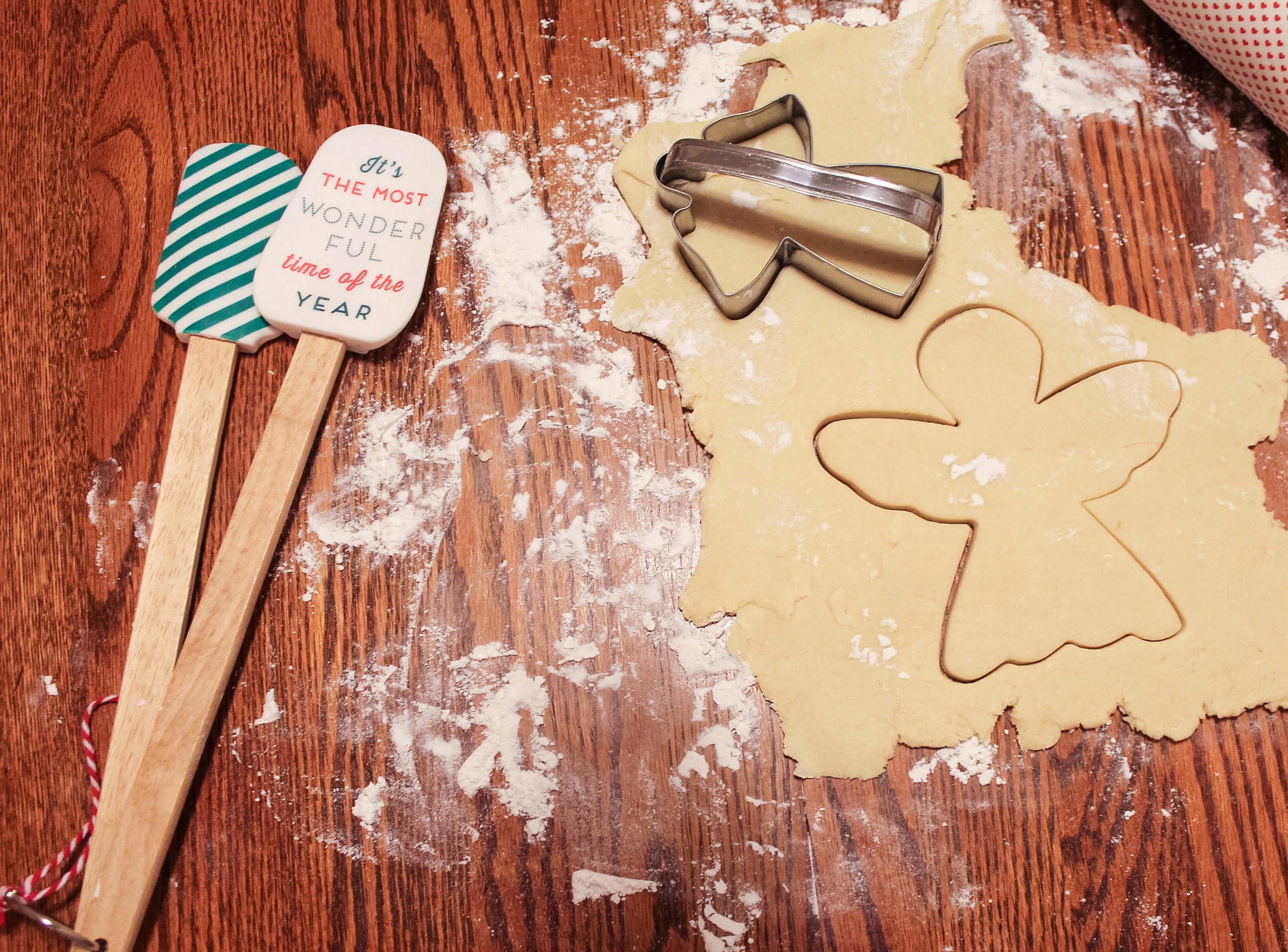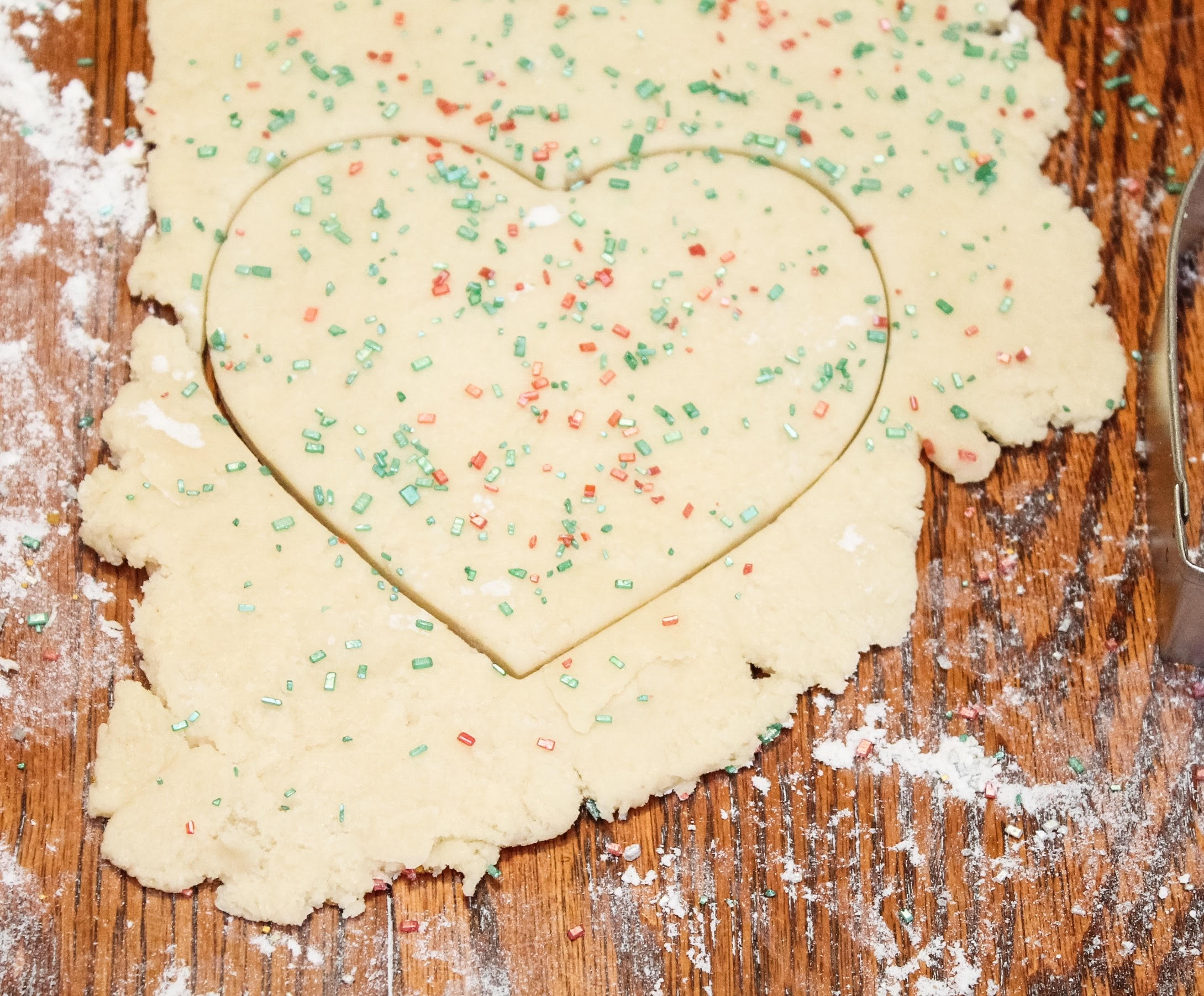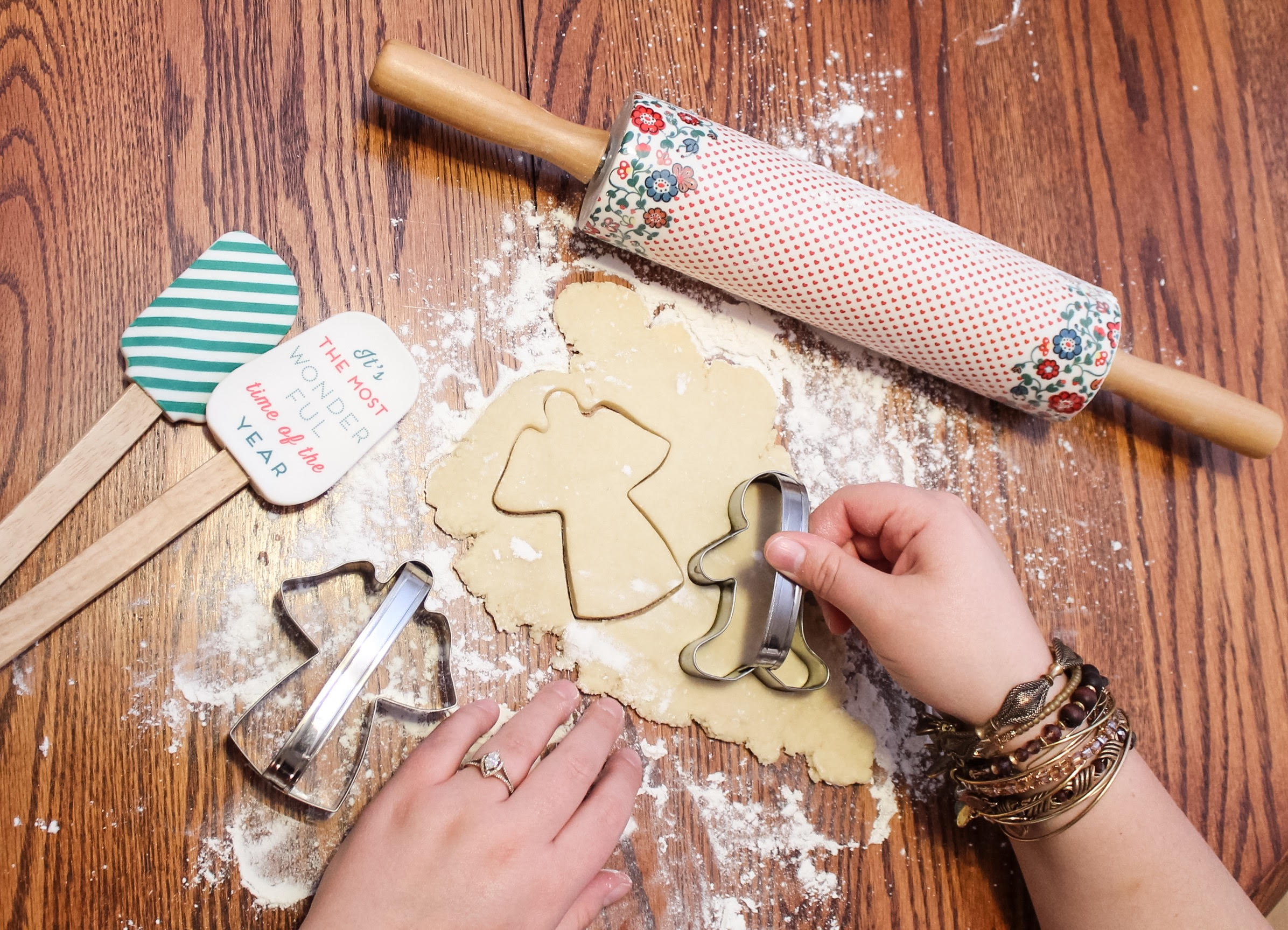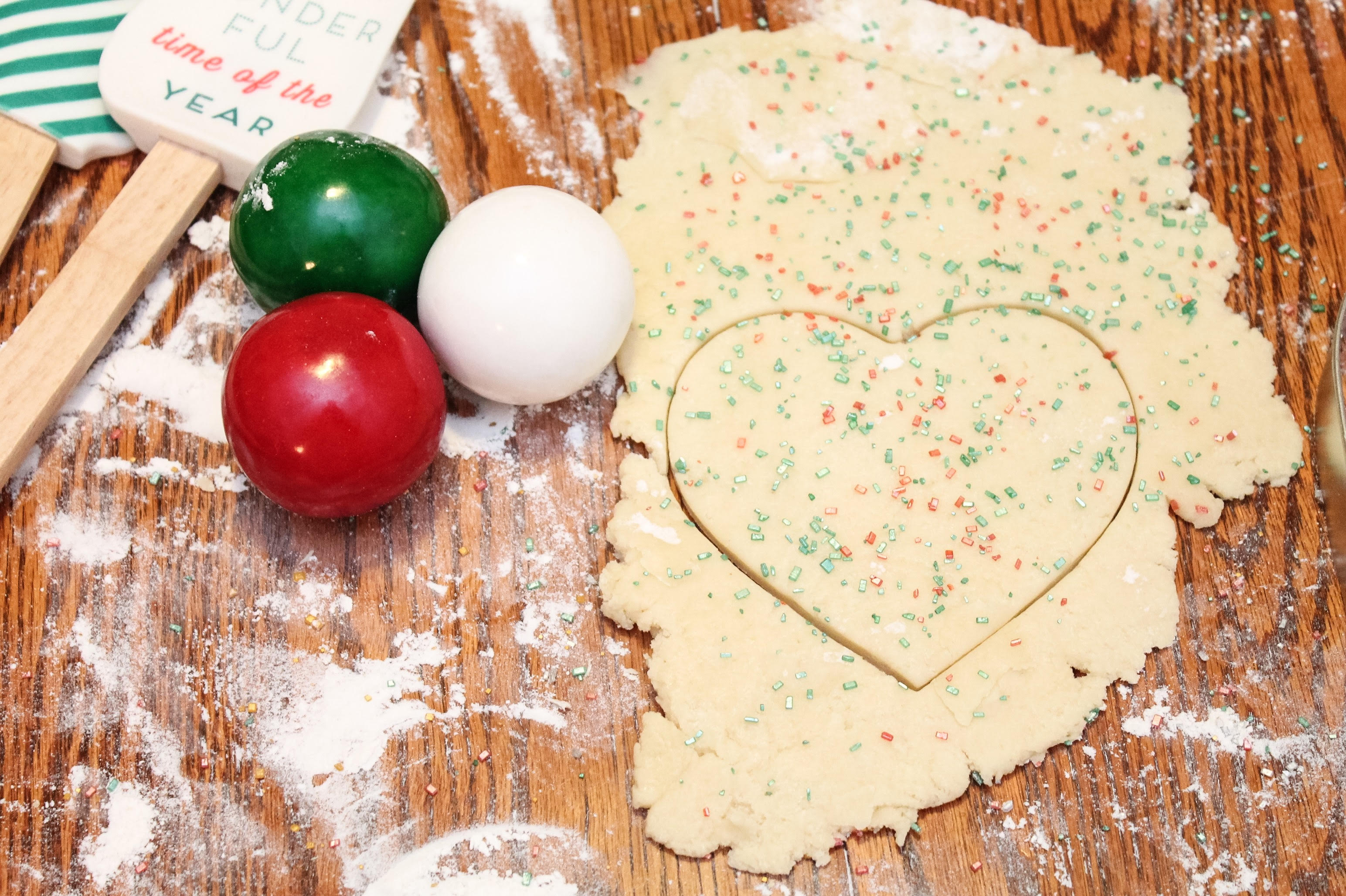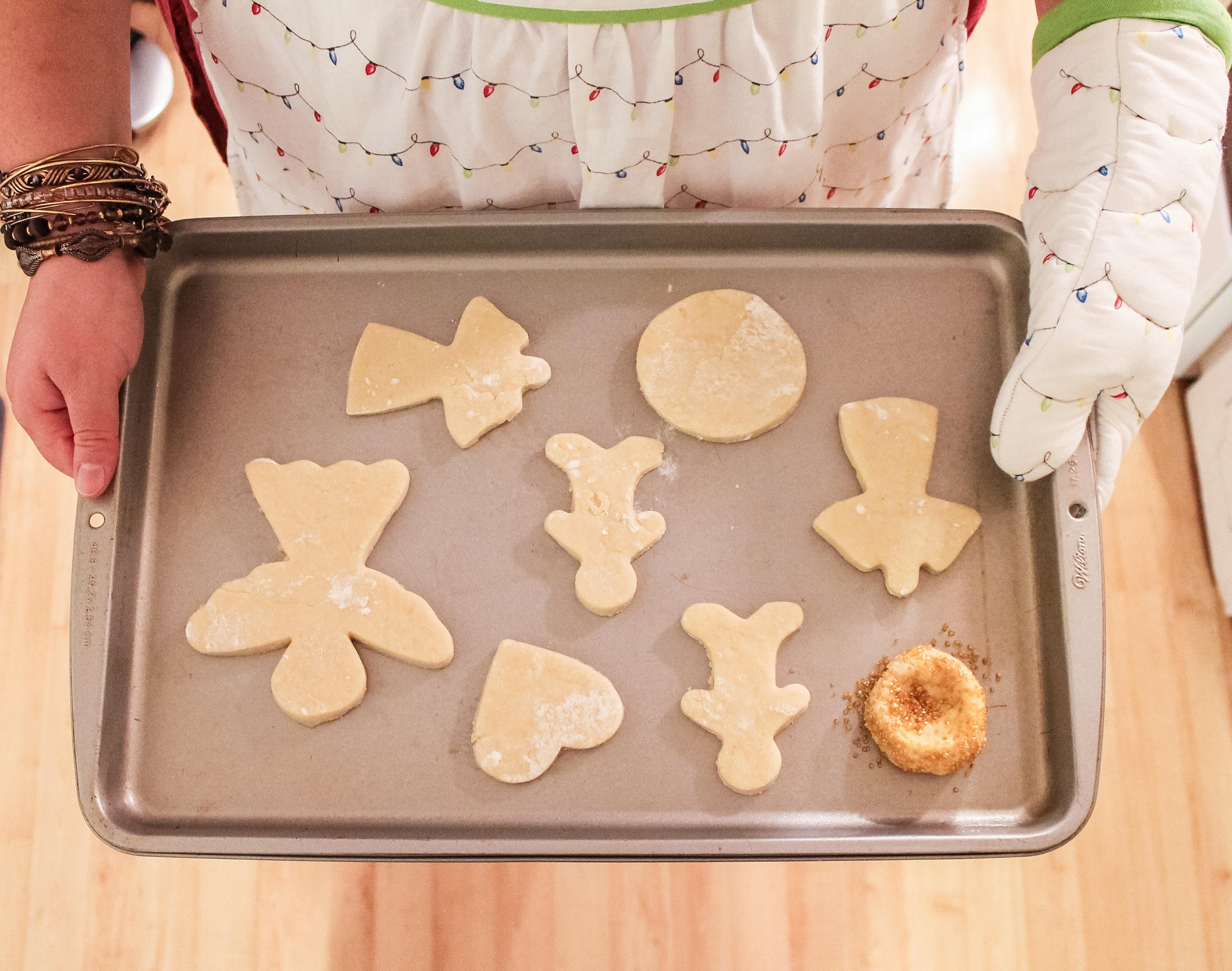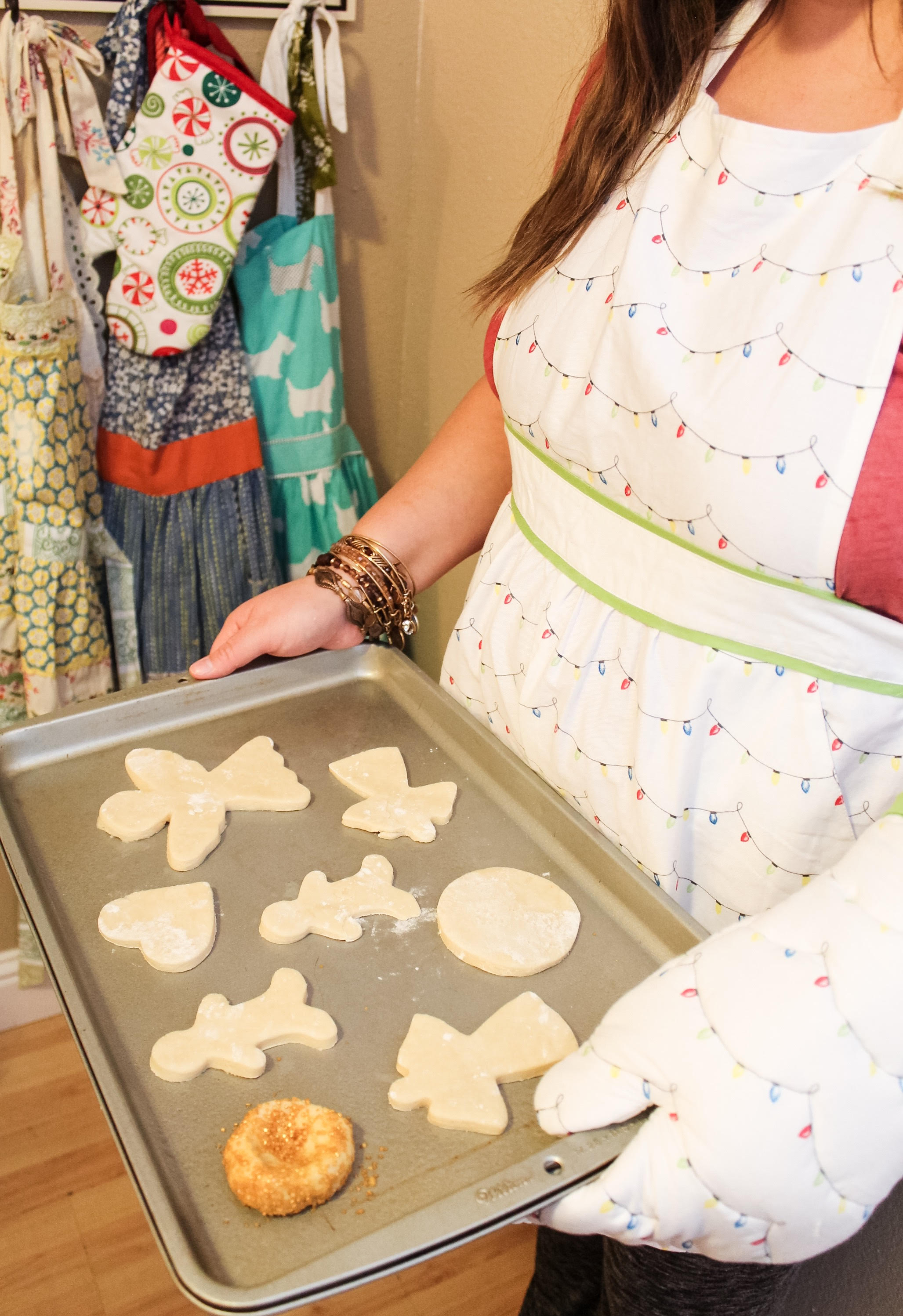 I love cookies but they gotta be soft & moist haha I know how people hate that word but it is true! The secret to super moist sugar cookies is… sour cream! It is a must! I am going to share one of my favorite recipes in my family… my great grandma's sugar cookie recipe! You can trust me that they are good because she owned a catering business & baking was her thing! I mean she rocked at it.. she made my mom's wedding cake!!!
Let's get to the recipe because my mouth is watering!
Santa Approved Sugar Cookies:
1/2 cup butter- softened
2 eggs
1 1/2 cup sugar
1 cup sour cream
2 teaspoons vanilla
5 cups flour
1/2 teaspoon salt
2 teaspoons baking powder
1 teaspoon baking soda
Cream butter & sugar, then add eggs & vanilla. Mix together well. Then stir in sour cream, mix in dry ingredients. Don't over mix. Chill dough for one hour. Roll the dough out thick, about 1/2 inch. Bake at 350 for 8 minutes. Let them cool before moving.
Eight minutes is the key! You are going to cook them longer but don't! They will almost look raw & when I was making these Eric did not believe me that they were done!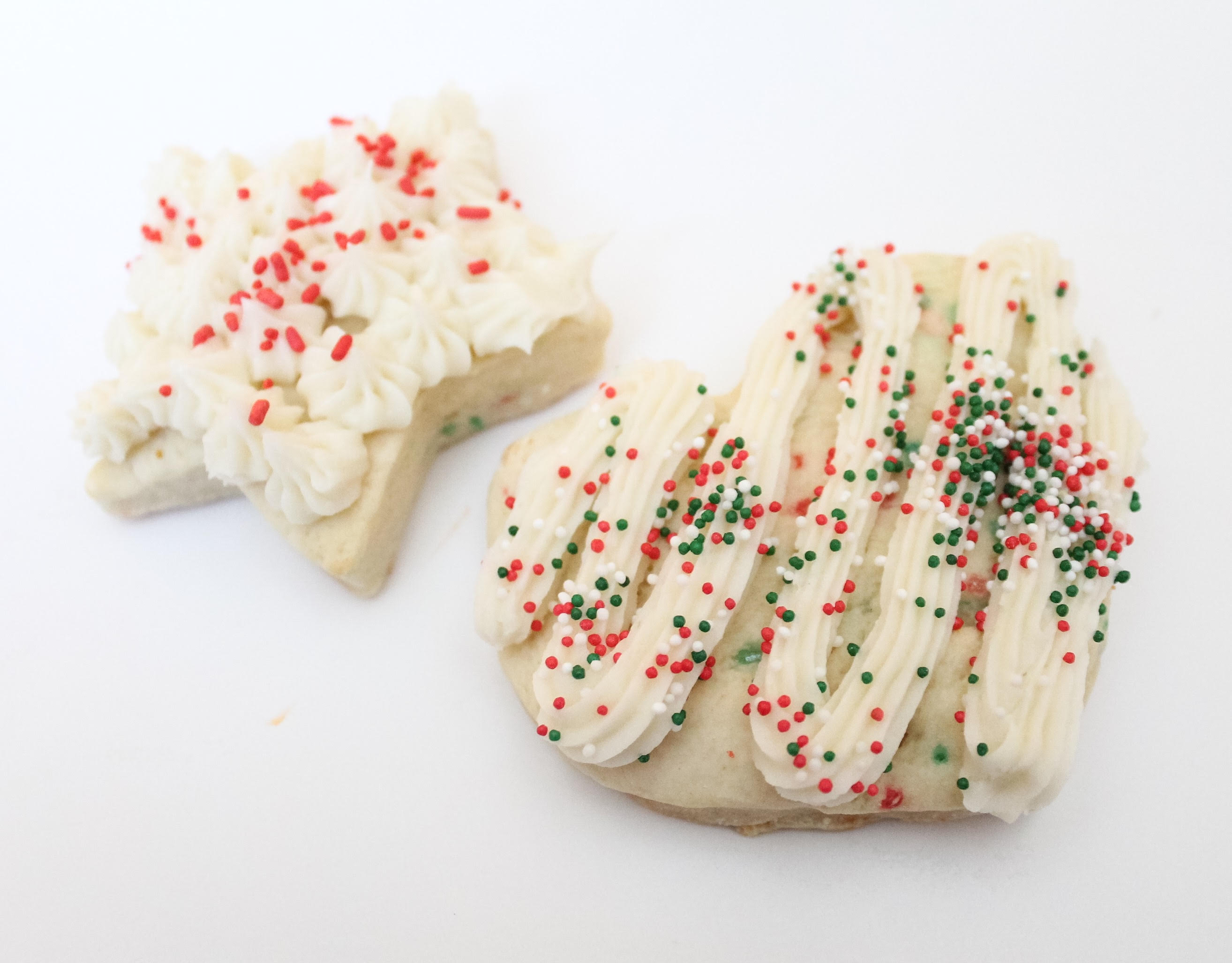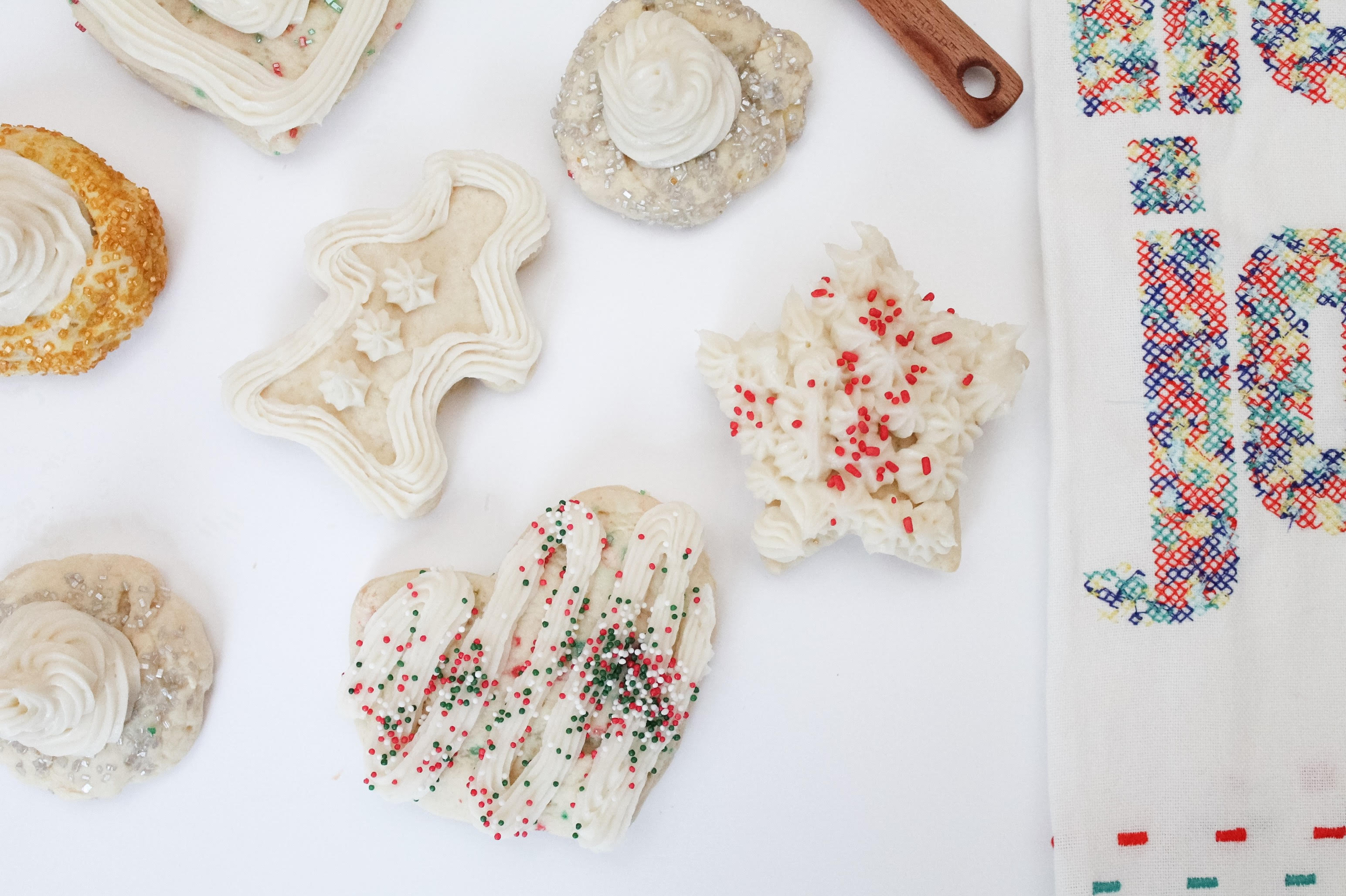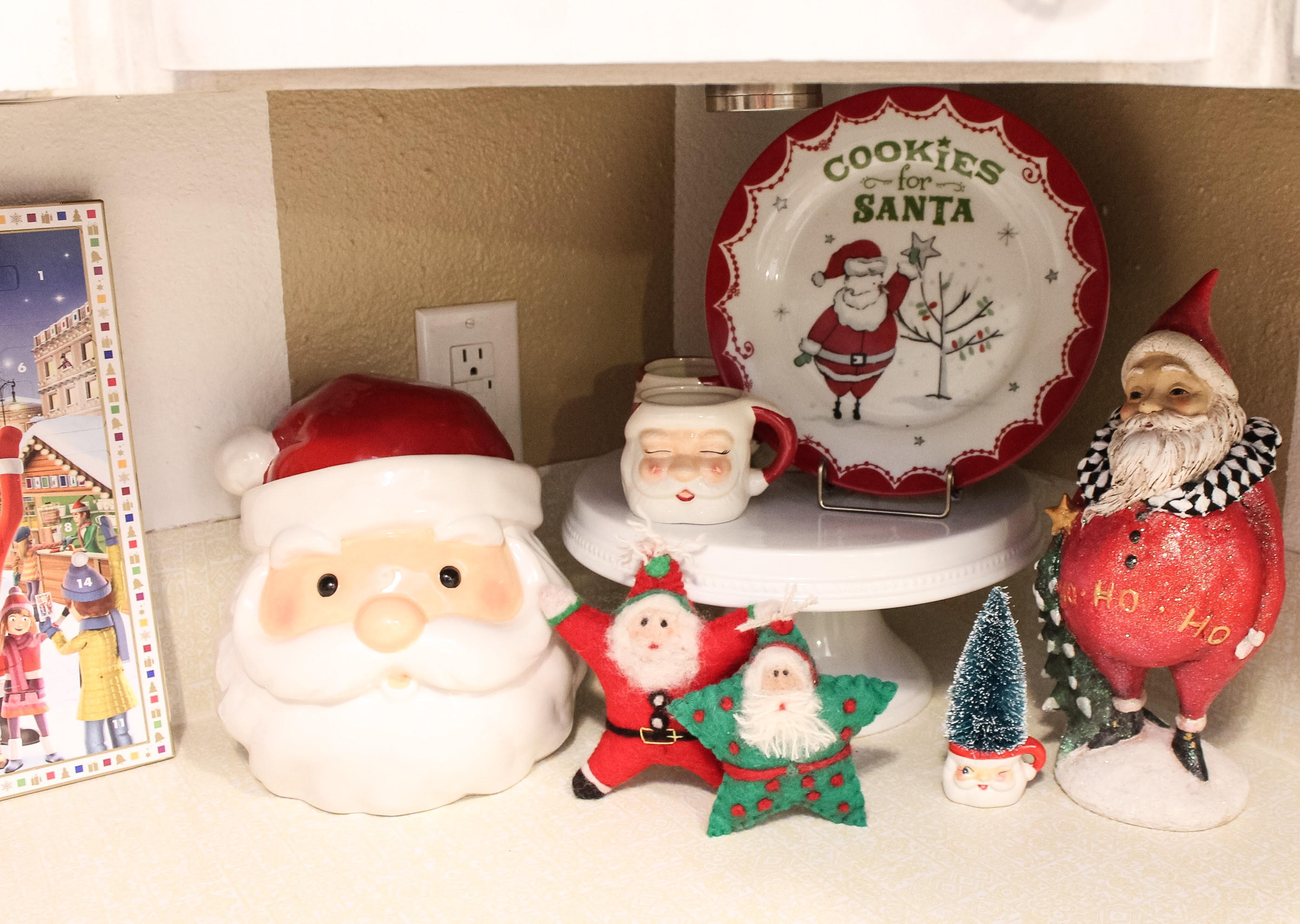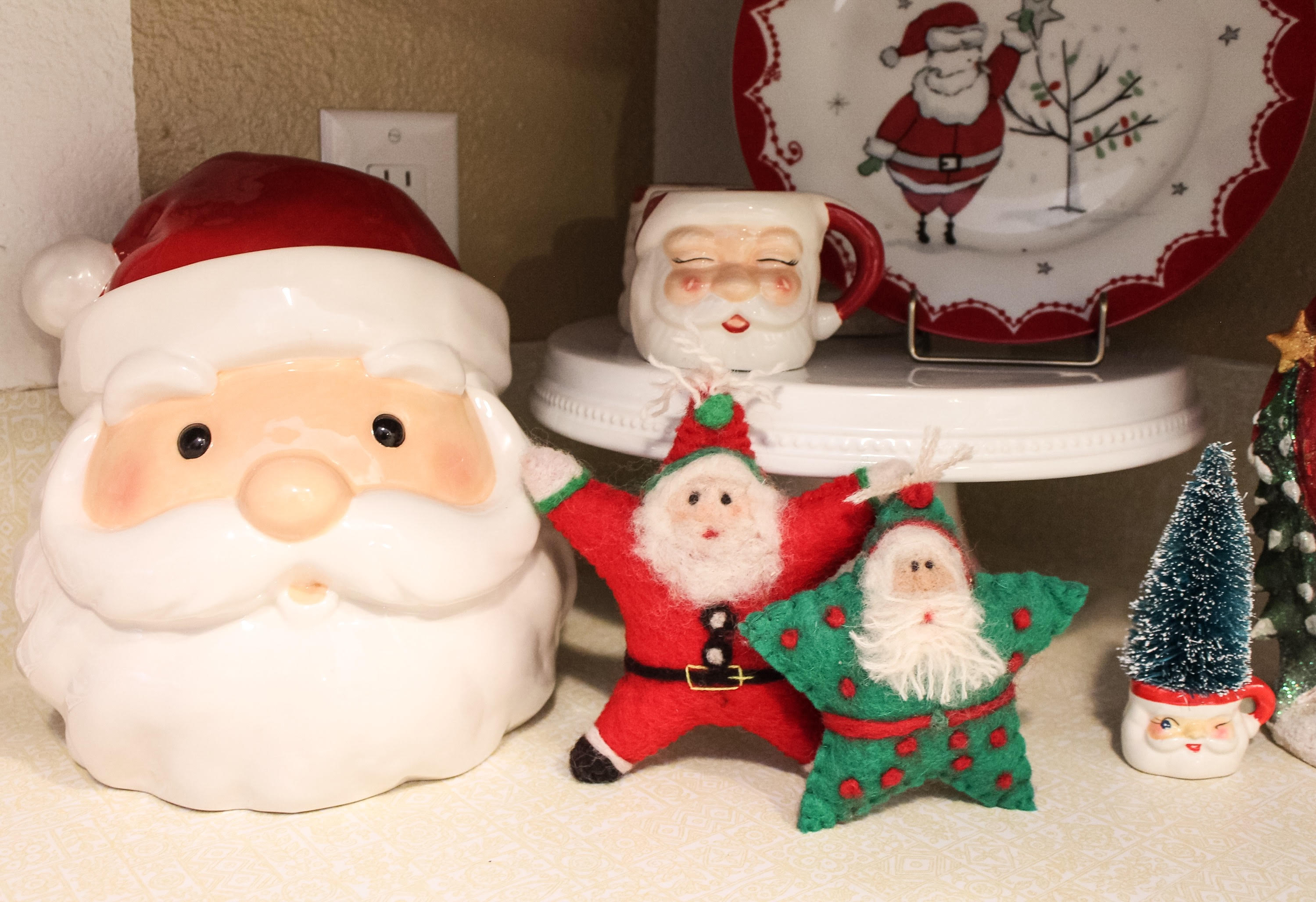 You better believe that during the holidays I try to keep that Santa jar full of cookies! This is my Santa corner in my kitchen that I am always kind of in love with. My grandma has special Santa mugs that you drink hot cocoa out of on Christmas morning & a lot of the family has started collecting their own sets. My mom has some too & so I love these mugs so much I have to display some of them!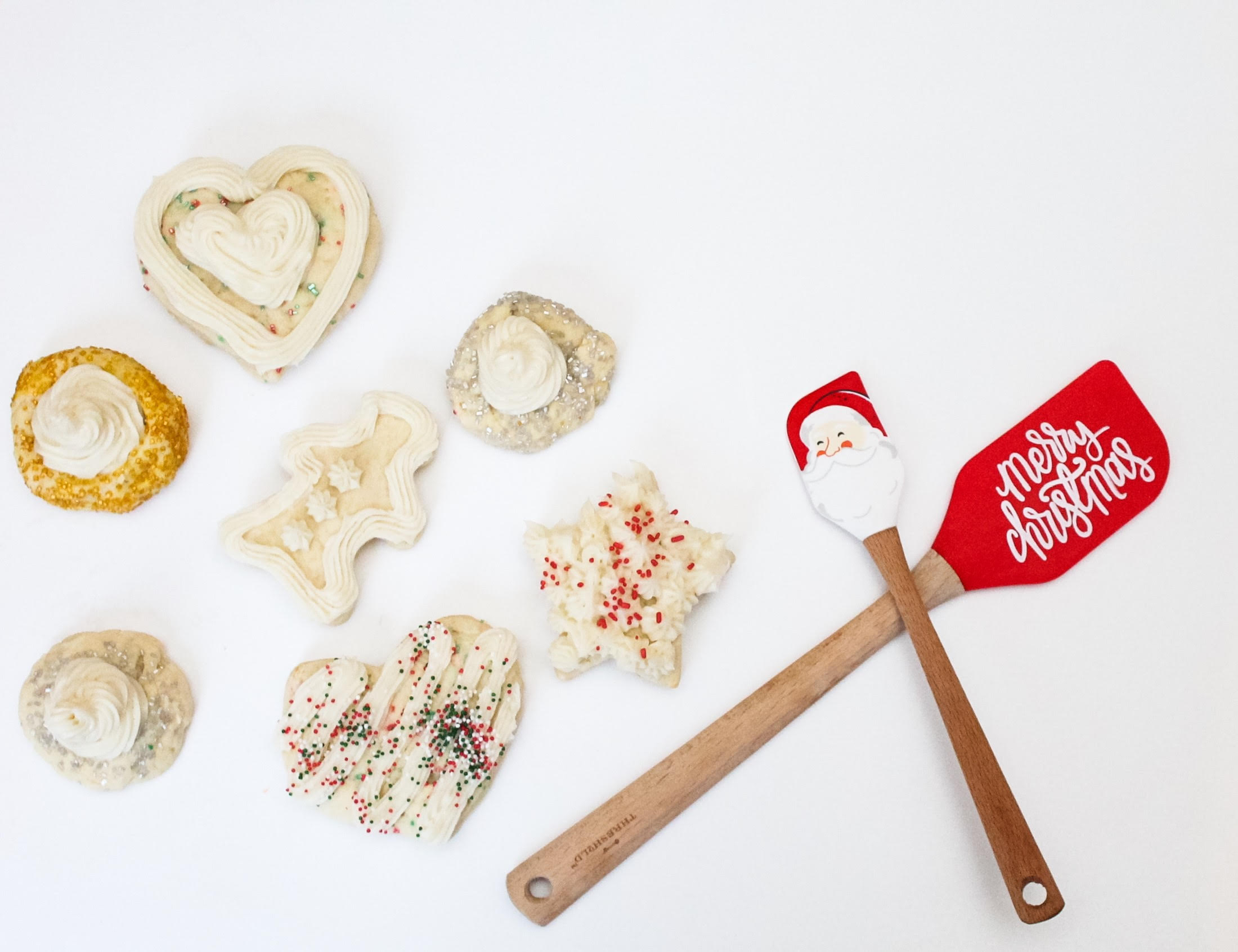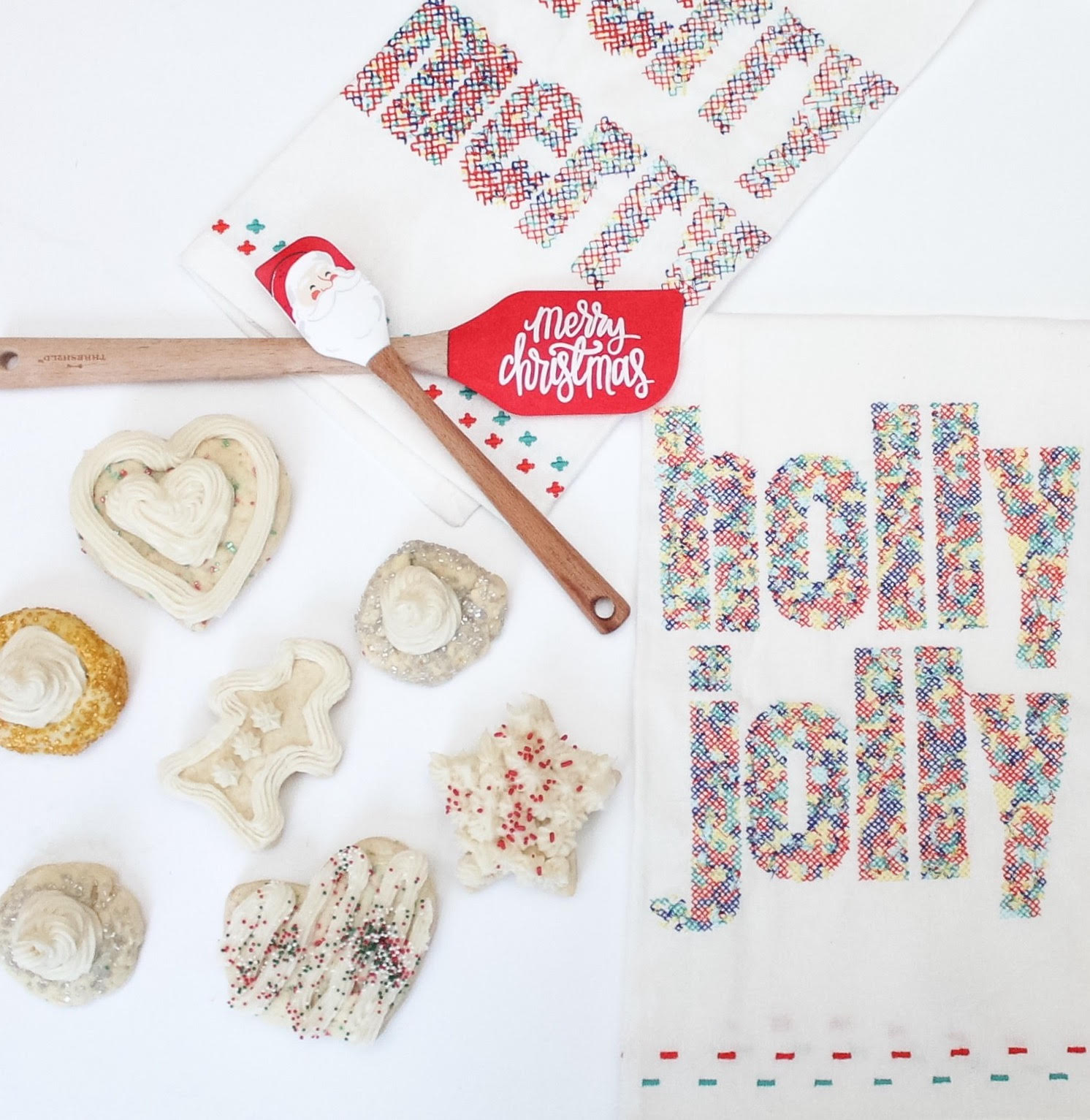 Cream cheese frosting recipe:
8 oz cream cheese softened
1 stick butter softened
4 cups powdered sugar
little vanilla, or if you want flavored icing use another extract like almond, peppermint etc.
Mix all together with a beater or a mixer! Add more powdered sugar if needed.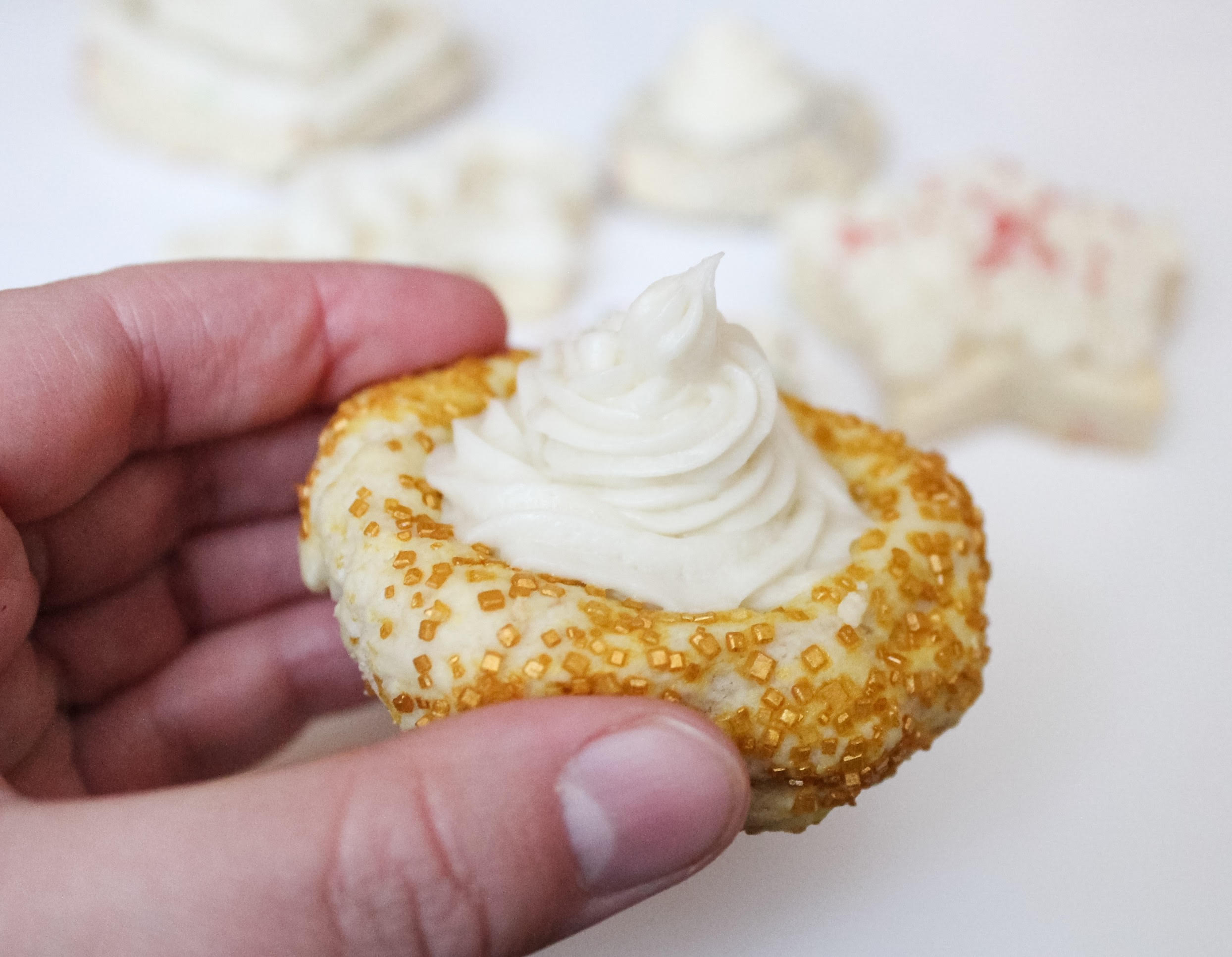 I loved making these thumbprint type cookies! I wanted the thumbprint look but without the jam and the hard shortbread. I sort of improvised & ended up with a sugar cookie rolled in sprinkles & then I filled it with cream cheese frosting! Oh my they are good! I almost think they taste better than the normal sugar cookies.. maybe it is cause you are taking a big ol' bite of the delicious frosting! I had the best success trying to get the sprinkles to stick when the dough was first out of the fridge. The more I touched it & the warmer the dough got it was hard to get the sprinkles to stick!
Time saving Christmas tip: After you make the dough, wrap it tightly with plastic wrap & you can freeze or refrigerate the dough! It will make it basically effortless to whip them out christmas eve and you don't have to spend time in the kitchen! Your family can just enjoy the fun part of roll them out & cutting them into shapes! You could also make the icing ahead of time & put it in the fridge!
These cookies are always something that gets me in the Christmas spirit! I want to start making them through the year for other holidays but usually they only end up getting made for Christmas. This year I am going to change that!