Can you believe it is already December?! Ahh Christmas is going to be here too soon! It seems like you always count down & then it comes & goes so fast that sometimes it is hard to make the most of the holiday season! I want to make sure that I get to do as many holiday related things as I can! I made this super easy advent that is going to help me enjoy the holiday season to the fullest since I am going to fill each bag with holiday themed activities & treats.
DIY Advent Calendar
1. Gather some holiday ribbon and a few baubles. I like to include something personal such as the ornament I have with our last name on it.
2. Get 25 muslin bags. I found these ones on Amazon but I also found some at craft stores. At the stores I was going to need quite a few bags of them so these Amazon ones ended up being the cheapest I could find & I think they are the perfect size!
3. Use a Cricut or another machine to cut vinyl & then adhere it to the bags. If you are real crafty you could draw or paint the numbers on yourself, I was just too nervous to try that & wanted them to look nice.
4. Tie the bags onto the ribbon and then tie ribbon onto the sides of the ladder. Slip baubles, ornaments or whatever you like to jazz it up a little bit & you are done!
I started mine with 25 going down so at the end there will be only one bag up that says 1 so it will be one day til Christmas! Hmm maybe mind should only have 24 days then! But a lot of people start with one so it can for sure go either way! We will see how it goes this year, who knows maybe next year I will want it to go from 1 counting up!
As far as what I am going to fill my bags with, I have been brainstorming a lot & want to share some of my ideas with you! I think every day I am going to do a little slip that says something we can do together as a family this holiday season! Some of the days I will also slip little candy & treats inside! I am going to do it the best I can with Beck this year but I am so excited for next year & in the years to come as Beck gets excited to open the bag for the day & see what kind of fun we are going to have that day! Here are some of the activities that are going to be on slips in our bags:
Carol to neighbor, nursing home etc
Watch a Christmas movie
Bake & decorate sugar or gingerbread cookies
Have a hot chocolate bar while you watch a Christmas movie!
Build a snowman! No snow? Have an indoor snowball fight in the kitchen with marshmallows or rolled up paper!
Take treats/ holiday gifts to neighbors
Make cookies for Santa- later this month I am going to be sharing some of my favorite cookie recipes! I like to make cookies that you can freeze and then pop into the oven so on Christmas Eve you don't have to whip up a batch of cookies.
Family Game Night, Christmas Bingo would be really fun!
Shovel people's walks & driveways
Write a letter to Santa
Read a Christmas book together in your jammies
Read the Nativity story & act it out! One of my favorite traditions for Christmas Eve
Have a picnic by the Christmas Tree! Eat dinner on a blanket in front of the tree while Christmas music plays in the background
Christmas karaoke/sing off
Zoo lights at the zoo or something similar
Make gingerbread play dough
Donate food & toys to local drives. Even clean out our kids toys & give them to families in need
Drive around to look at Christmas lights. See if you can find one of the houses that has the lights set to music! That is my favorite! One year when we are older Eric & I totally want to have that at our house & hand out free hot cocoa!
Kids Christmas crafts! There are so many salt dough crafts like where you use your child's hand print to make different things like Santa or Rudolph.
Visit Santa
Make reindeer food to leave outside for the reindeer on Christmas Eve
Make your advent however works best for your family, whether it be all activities, all treats or a mix!
If you don't have access to an old wooden ladder, here are some of my favorites. Also I love the look of the copper ladder! I am going to attempt to DIY one in the future! I love using my ladder all year with blankets folded on it so I would definitely try to get your hands on either new or at a yard sale, vintage store etc.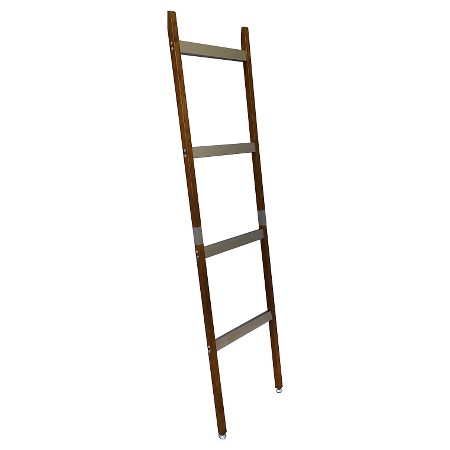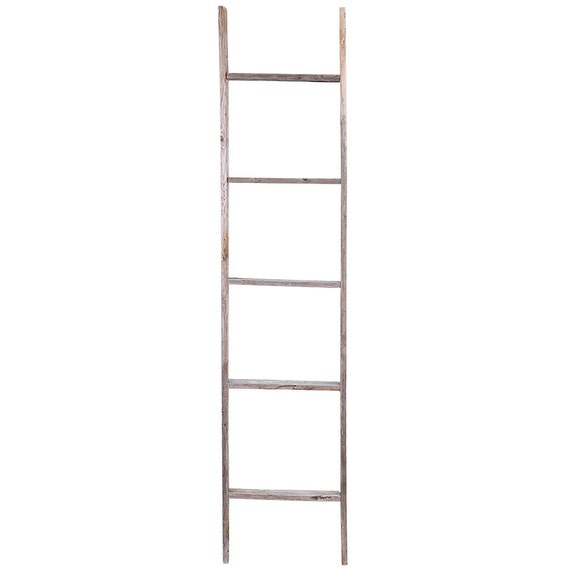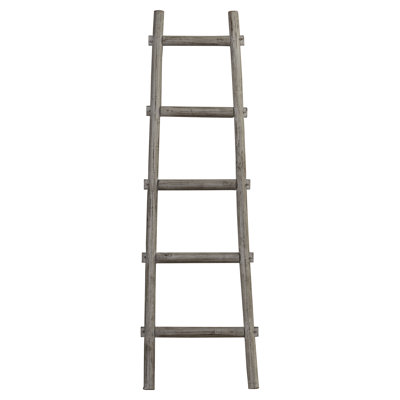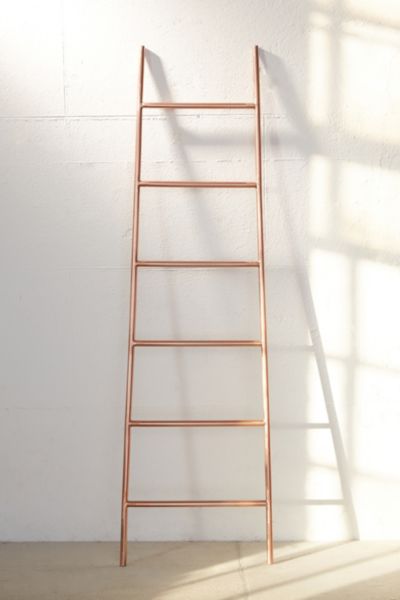 Wooden Ornament c/0 Little Sapling Toys
I would love to hear some of your favorite Christmas activities to do as a family! I would love to add them to my advent activities! Leave a comment below!
P.S. I am so obsessed with my Rudolph head that I keep adding things such as bells and ribbon, mistletoe and a bird.. he is a little decked! Eric is not the biggest fan of him haha.